Sve u svemu: 2,5 / 5

Više o filmu: Imdb.com
Video

Nakon što je iz dubine neistraženih tunela najezda letećih stvorenja koje love svoje žrtve po zvuku izletjela i napala ljude, pratimo obitelj koja utočište pokušava pronaći u izolacijskoj kući...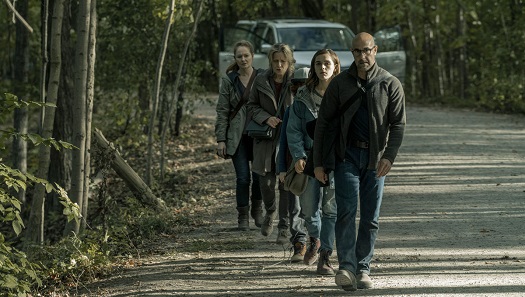 Netflix se opet odvažio odraditi hororce na primjesu nekih poznatih nam već proizašlih djela, zvuči li vam poznato ova radnja? Novela "The Silence" Tima Lebbona objavljena je 2015. godine, dok je snimanje istoimenog filma krenula 2017. godine, u slično vrijeme (slučajnost) kao i popularni hororac "A Quiet Place". Tamo su također stvorenja lovila po zvuku i kada se žrtve na bilo koji način glasaju, no tamošnja su čudovišta bila nešto modificiranija negoli u oriđiđi priči, iako se nigdje ne navodi da je izvor Quiet Placea ustvari bila Lebbonova novela. To je isto tako i jedan od glavnih razloga zašto film The Silence nailazi na konstantne kritike publike i struke, opisujući ga kao mockbuster (low-budget film koji eksploatira blockbustere) Quiet Placea, s vrlo sličnom premisom, iako naravno s različitim elementima, likovima i pričama. Problemi oko ovog filma ne staju - originalni distributor filma upao je u bankrot te ga je prodao Netflixu nakon nekog vremena, stoga se daje naslutiti da bi ovaj film bio možda i ranije, ako ne netom kasnije objavljen od već spomenutog horor hita. Da skoknemo na sam uvod i da opišemo inicijalne stvari: redatelj John R. Lionetti radio je već s hororima - Annabelle, Wish Upon, Conjuring, Insidious 2...ovdje je riječ o obitelji s gluhom djevojčicom (Kiernan Shipka) koja uz uvijek rado viđenog Stanleya Tuccija zapravo čini okosnicu cijele priče. Kakogod bilo, bilo s upućenim kritikama ili ne, The Silence je svakako slabašan "horor" film (stavljam pod navodnike jer ovdje vrlo slabo horora ima) koji se može naći na ponuđenim listama ukoliko su vam se svidjeli filmovi "A Quiet Place" i "Bird Box", film bez kičme sa slabim finalnim produktom.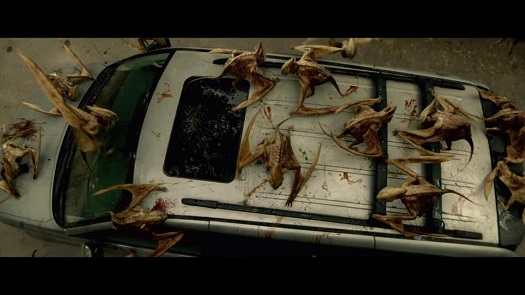 Početak filma počinje vrlo dinamično i uzbudljivo, a nevolje kreću kada se stvorenja oslobode iz mračnih tunela iz podzemlja i kada krenu napadati lokalno stanovništvo, šireći se na predjele gradova. Vrlo je važno pitati se zašto je obitelj koju pratimo uopće pristala izlaziti iz svog doma (tko bi napuštao svoj komfor i mjesto koje poznaje?) i otići na put u nepoznato dok oko vas lete stvorenja koja vas napadnu čim proizvedete najmanji zvuk. Drugo važno pitanje jest zašto se u tijeku najveće invazije na ulicu u potrazi za pomoć upućuju tata i gluha maloljetna kćer? Treća i ina pitanja su suvišna zato što film sadrži uistinu brdo gluposti i nelogičnosti, pogotovo zato što imam dojam da se u sat i pol koliko traje pokušalo ubaciti toliko toga da je sve to na kraju ispalo jedan ultra mlaki proizvod. Preubrzan kraj, predinamične scene u sredini, ne stigneš se i sa kim poistovjetiti, zastati na trenutak, udahnuti, vidjeti što se sve može...jednostavno, film je kaotičan u toj namjeri da približi svu svoju "raskošnost" ideja i motiva, pretpostavljam iz novele. Dok, s druge strane, imate scenu u kojoj su u autu gdje po 10 minuta samo tamo borave...Vespe, ili kakogod se već zovu leteći gmazovi, dobro su kompjuterski napravljeni te su krvave scene sasvim pristojno realizirane, kao i šminka i efekti, makar u nekim dijelovima može aludirati na nekakav low-budget projekt. Nažalost, vespe se kao glavni antagonisti ne pojavljuju dovoljno adekvatno, a isto tako, pojava novog antagonista (poslije sredine filma), takozvanog kulta "Tihi", naprosto uništava sve što se možebitno dobroga moglo izgraditi te se fokus potpuno maknuo od letećih stvorenja i posvetio se njima, a i blesave scene gdje se tuku vani, a stvorenja oko njih ništa...ma...gluha djevojčica koju glumi glumica koja čuje, znakovni jezik s greškama..eh..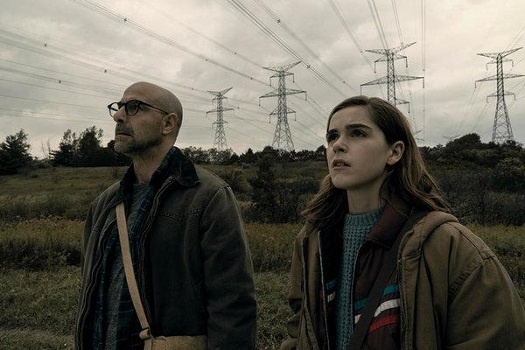 Ne kažem, možda bi cijeli dojam o filmu bio ponešto bolji da mu nije prethodio uistinu odličan, 400 puta spomenut film, no The Silence ima toliko problema u realizaciji da bi ga se najbolje moglo opisati s "premalo nečeg, previše ičeg". Preskočiti.