Sve u svemu: 4 / 5

Više o filmu: Imdb.com
Video

Četveročlanoj obitelji ljetovanje se pretvara u noćnu moru nakon što ih jedne noći kreću terorizirati osobe koje im u potpunosti nalikuju...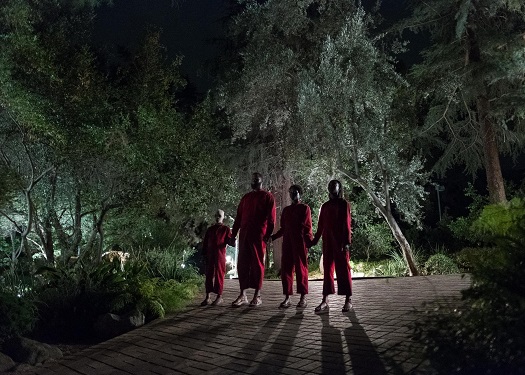 Jordan Peele skoro pa dvije godine nakon hitoidnog hororca "Get Out", istovremeno i svog dugometražnog prvijenca, predstavlja drugi horor film, koji se također pokazao naširoko uspješnim i gledanim - "Us". Osim odlične marketinške kampanje, "Us" je odličnim prefiksom još jednog psihološkog horora iz radionice ovog Oskarom nagrađenog redatelja budio mnoge nade gledateljstvu, a pogotovo hororljupcima, nadajući se da će doživjeti još jedno ako ne jednako, onda barem približno odlično filmsko ostvarenje. Redateljski pečat Peele ostavlja i u ovom filmu - socio-političke alegorije Amerike i njenog društva i ovdje su prisutne u savršeno poliranim, prikrivenim i indirektnim dijalozima i scenama, koje jasno pokazuju kako kvalitativnost scenarija i vještine redatelja najavljuju uistinu impresivan filmski katalog (nadam se u budućnosti). Dakle, film počinje s radnjom u osamdesetima, gdje u lunaparku tik uz obalu otac i majka na tren izgube kćer, koja se samostalno zaputi u Kuću strave/ogledala. Tamo shvati da nije sama i da se susreće s bizarnom i neobičnom pojavom koja u potpunosti izgleda kao ona, a ta se situacija odrazi na nju i na nju kao odraslu ženu, gdje se radnja prebacuje u sadašnjost. Sada sa svojom obitelji, Adelaide Wilson (fantastična Lupita Nyong'o) ljetuje na istom mjestu te nedugo nakon toga doživljava vrlo sličnu situaciju, samo što su ovoga puta dvojnici postali puno opasniji i ubilački nastrojeni. Na prvi pogled djeluje jednostavno, no pravi tijek radnje krije puno više od ovog suhoparnog prikaza, nešto slično što smo mogli doživjeti i u "Get Out". U narednim redovima razjasnit ću film, a sad ću reći da sam uživao gledajući ga u kinu i da mi je bio vrlo dobar, no s ponekim primjedbama i manama.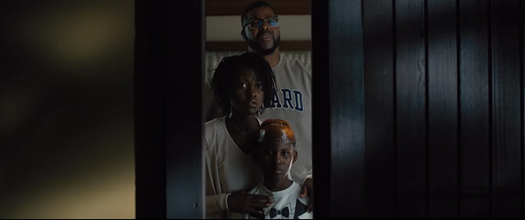 Prvih sat vremena ostavio sam naprosto oduševljen, nešto slično kao i što sam prvotno očekivao od filma (moram priznati da sam letvicu digao visoko i da mi je to svojevrsna potencijalna greška). Razrađeni likovi, spora, no vrlo dojmljiva priča i razvoj iste, perfektni glumci i gluma, poglavito zato što je riječ o "dvojnim" ulogama, vizualni efekti i sound kroz cijeli film...ma, što bi reper Kid Rađa rekao: Sve šta đaku treba. No, onda ulazimo u posljednju trećinu/četvrtinu filma, gdje mi se osobno stvari i nisu baš toliko svidjele, kako sam očekivao da će se rasplesti. Gledano na samu radnju, iako smo očekivali i zahtijevali da nam se pojasni što se to kvragu događa i zašto nas se psihološki maltrertira u pozitivnom smislu, nakon što su nam se, pa čak bih rekao i predetaljno pojasnile stvari, nažalost tim finalnim outcomeom nisam bio baš zadovoljan. Razumljivo je da se nekako sve to moralo rasplesti i da će se mnogima i svidjeti plot twist/plot otkriće, no ponavljam, ne znam ni sam kakvu sam "revolucionarniju" stvar očekivao. Čini mi se kako se redatelj kroz priču i sam u nekim dijelovima zapitao što bi točno mogao dalje napraviti i da je cijelu priču radio kronološki, s radnjom narativno točno onako kako je i gledamo. Maknemo li taj aspekt, spomenut ću još jednu ajmo reći negativnu stranu Peeleova dva filma - blaga doza humora koju nastoji ubacivati, ne znam točno iz kojeg dojma, da razblaži jezu (ne treba!), da nas nasmije u svoj toj katastrofi (ne treba!), da nam pobliže dočara realnost događaja, u kojima bi netko u tim situacijama doista i bacao neke fore (ne treba!)...na sreću, rijetki humor doista nije narušio cjelokupnu odličnu i mračnu atmosferu oko filma. Apsolutno svaki drugi aspekt oko filma valja i vrlo sam zadovoljan svime već nabrojanim, uz odlične efekte, atmosferičnost, transformacije glumaca/likova...sve je u potpunosti na mjestu te se vidi da je Peele meister i pravi znalac u onom čime se bavi, tako da jedva čekam zaviriti i u njegovu impersonaciju novih Twilight Zone epizoda.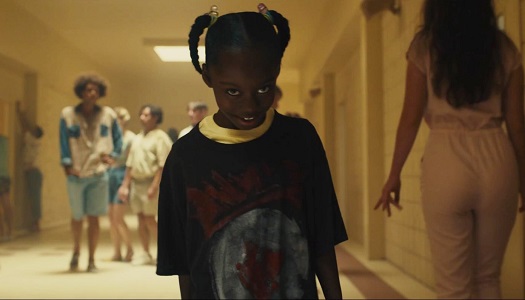 "Us" je zaradio enormnu količinu novaca u kinima te ne vjerujem da će biti pretendent za Oskara kao i njegov prethodnik, no kakogod bilo, riječ je o vrlo, vrlo kvalitetnom horor filmu s odličnom pričom (koja na kraju malo zastrani, no stvar je osobnog dojma), tehnički vrlo precizno i vješto napravljenom te jedva čekam vidjeti što će nam Peele sa svojim psihološkim horor trilerima i dalje nuditi.