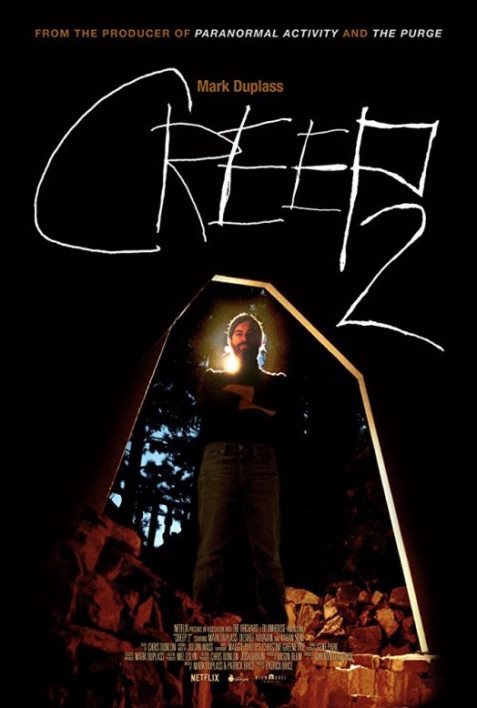 host image


Sve u svemu: 3,5 / 5

Više o filmu: Imdb.com
Video

Sara je video umjetnica koja snima neobične, ekscentrične ljude i s njima provodi neko vrijeme te ih putem interneta obznanjuje svijetu. Dobila je zanimljivu ponudu osobe koja tvrdi da je serijski ubojica, a nakon što pristaje provoditi nekoliko dana s njim, ubrzo shvati kako je bila riječ o velikoj grešci...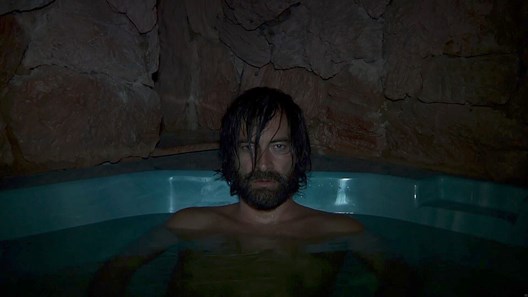 Vraća nam se jedan od najsimpatičnijih modernih serijskih ubojica, Aaron iliti glumac Mark Duplass. Njegov performans i performans kolege Patricka Bricea iz prvog filma (likovi su istovremeno kreatori oba filma) stvorili su kod mene primjer elegantnog, pametnog i profinjenog horora sa serijskim ubojicom, s ultra niskim budžetom za film. U prvom dijelu mogli smo vidjeti videografa Aarona kako ide snimati Josefa kojemu se život bliži kraju pa da uhvati njegove posljednje trenutke u životu, što znamo da je završilo kobno po Aarona. Odmah na početku drugog dijela saznajemo kako je Josef preuzeo Aaronovo ime i krenuo u nove pohode s novim videografima. Ponovno se događa found footage stil, koji najvjernije i najbolje može oslikati atmosferu i realnost budući da sve gledamo iz perspektive snimateljeve kamere, u ovom slučaju snimateljičine. Netflix i Blumhouse preuzeli su produkciju, što je uvelike olakšalo neke stvari, no sequel se nimalo nije promijenio od svog prethodnika, što mi je bio poseban gušt za vidjeti. Iskreno me zanimalo što se može dalje dogoditi jednom kada su nakon prvog dijela potvrdili da će biti riječi o trilogiji, a zatim sam shvatio da se slična radnja može prepričati iz toliko različitih uglova i ideja. Dakle, opet imamo sličnu situaciju: videografkinja preko interneta saznaje za zanimljiv oglas o tipu koji u osami u šumi živi te tvrdi kako ima povijest serijskog ubojice. Sara naravno to ne shvaća ozbiljno i upućuje se u avanturu, nesvjesna kako će je Aaron otpočetka uvjeravati kako je on uistinu serijski ubojica i kako će njih dvoje izgraditi poseban odnos, naravno, baziran na tome da Sara i dalje ne vjeruje u autentičnost njegovih riječi, sve dok ne bude prekasno.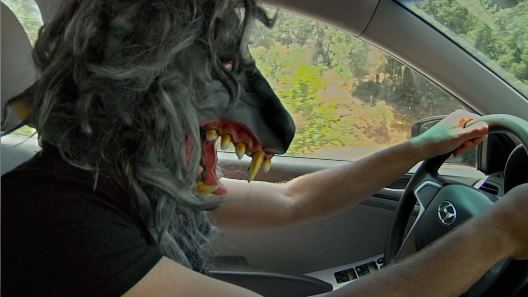 Jeste li ikada zamišljali na filmu gledati serijskoga ubojicu u krizi srednje dobi? Upravo to se događa našem antagonistu, koji odmah s početka filma biva nezadovoljan ubijanjem te mu to sve manje zadovoljstva počinje pružati, što pokazuje odmah i u brutalnom startu radnje. Nadalje, poigravanja sa snimateljicom veoma su zanimljivo obrađena, uz napomenu kako su scenaristi koristili dosta improvizacije i tijekom snimanja i tijekom realizacije dijaloga, što je na kraju ispalo sasvim zadovoljavajuće. Interesantan i naizgled opušten pristup snimanju i stvaranju priče u nekim su dijelovima podbacili, primjerice s nepotrebnim oduživanjima nekih scena samo da film barem nekako dogura iznad sat i petnaest minuta trajanja. Promatramo li to iz kuta da smo se htjeli u potpunosit uživjeti u odnos protagonista-antagonista, onda oduživanje kadrova i scena može imati neki smisao, no i dalje su neki dijelovi predugi/prespori. Odmah da napomenem kako je drugi dio još manje horor film od prvog, sve jump scene baziraju se doslovno na Aaronovim iskakanjima, što implicira na realističnost događaja, no istovremeno na nedovoljnu zastupljenost atmosferičnih elemenata. Ono što možda najviše zadivljuje u svoj toj opuštenosti i vrhunskom pristupu filmu svakako je odlična gluma, svih pojedinačno. Bez toga jednostavno film ne bi bio to što jest. Kad smo već spomenuli dijaloge, odrađeni su vrlo dobro, gledano s psihološkog promatranja, filozofskih razmatranja i intrigantnih doskočica, kada ste svjesni da sve to proizlazi iz komunikacije "potencijalna žrtva - serijski ubojica".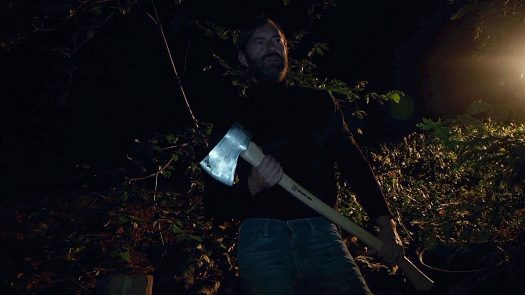 Nema što, Creep 2 stoji uz bok prvijencu, čeka se treći dio, ni manje ni više, sve je jasno. Pogledajte ove zanimljive filmove ako još niste, treba vam manje od tri sata vremena za takvo što.