utorak, 18.12.2012.
HororFilm Playground NEWS #27

Universal započeo projekt zvan "The Legend of Conan"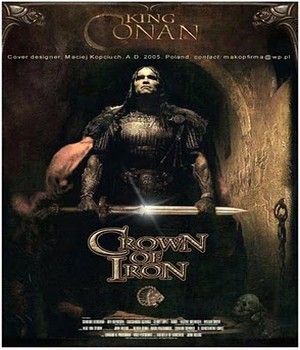 Procurila je vijest da bi Universal Pictures u ljeto 2014 godine trebao izbaciti film "The Legend of Conan", gdje bi glavnu ulogu trebao odigrati nitko drugi negoli Arnold Schwarzenegger.
Sam film ne bi imao mnogo veze ni sa smiješnim "Conan the Destroyer"-om, niti sa novom verzijom koju je režirao Marcus Nispel, a gdje je Conana vrlo solidno odglumio Jason Momoa. Znači prva dobra vijest je ta da će najnoviji spomenuti Conanov film ova dva filma preskočiti tj. bit će kao da se nisu nikada snimila.

Producenti su Fredrik Malmberg i Chris Morgan. Malmberg je jedan od najvažnijih glavonja Paradox Entertainmenta (predsjednik kompanije), kompanije koja drži sva prava na sve likove (Kull, Solomon Kane...) i priče iz opusa velikoga Roberta E.Howarda, tvorca Conana. Fredrik je producirao neke već poznate naslove "Mutant Chronicles", "Let Me In", pa tako i zadnjeg Conana. Što se tiče Chrisa Morgana, vjerujem da vam je ovaj Universalov scenarist donekle poznat jer je napisao scenarij za filmove "Fast & Furious" (2009), "Fast Five", "Wanted" (sa A. Jolie).
Morgan (kojem je ovaj film projekt iz snova kako je on to rekao) bi mogao napisati i sam scenarij, ako na vrijeme završi scenarije za sedmi "Fast And Furious", te za zanimljiv samurajski film "47 Ronina".





Schwarzenegger je na sve to rekao:
"- Conana kao lika sam oduvijek volio i čast mi je da su me pitali da ponovim tu ulogu još jednom. ne mogu dočekati tu suradnju sa Universalom i odličnim timom Malberg/Morgan kako bi razvili sljedeći korak za tu istinski epsku priču."

Universalov podpredsjednik produkcije Jeff Kirschenbaum će nadgledati cijeli projekt.
Veseli vijest, iako baš i ne nasjedam na takve izjave, da će film pokušati prikazati početnu ideju Johna Miliusa (on je sve zamislio kao Conan trilogija) i sam onaj štimung kakav je imao original (iako se još nećkaju, film će najvjerojatnije pokušati zadržati predikat R, koji je imao i Miliusov film). Znači pošto je Arnold već u godinama neće biti drugog dijela nego se odmah ide na treći tj. u vrijeme kad je Conan već kralj Akvilonije.
Svi pričaju da će ovaj film biti Conanovi 'Nepomirljivi'...živi bili pa doživjeli.



Paradox Entertainment i Davis Films potpisali Solomon Kane film/TV licencu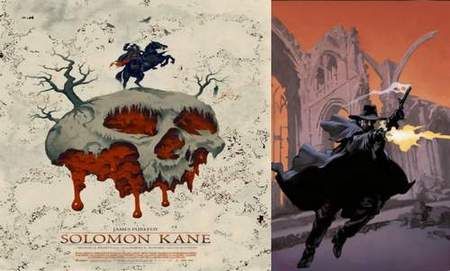 Davis Films i Solomon Kane Inc., koji spada pod Paradox Entertainment Inc., su potpisali dogovor oko licence za film i TV prava o Puritancu Solomonu Kaneu, kojeg je stvorio Robert E. Howard, tvorac Conana Barbarina.
Ugovor vrijedi na 5 godina, a glavni producent Davis Films-a Samuel Hadida ("True Romance" mu je bio prvi film koji je producirao) će se zajedno sa Wandering Star-om pozabaviti tim projektom, koji obećava dobru zaradu. Podsjetimo se da su oni zajedno stajali i iza prvog odličnog filma o Solomu Kaneu iz 2009 godine, gdje je glavnu ulogu tj. Solomona igrao James Purefoy.
Sam Fredrik Malmberg, predsjednik Paradox Entertainment-a je zadovoljan postignutim ugovorom.
Ja se samo nadam da će film (valjda se mislilo na TV pilot serije) i serija biti ozbiljna (recimo kao "The Walking Dead"), a ne da to ispadne novi "Hercules" ili "Xena".