subota, 18.12.2010.
NAGRADNA IGRA: 4 filma, 1 knjiga i 2 videoigre...

Već duže vrijeme nije bilo nagradne igre, pa sam si rekao zašto ne bi malo zaigrali jednu sitnu onako da započnemo predblaganski ugođaj. Ova će biti jednostavna i brza.
Naime ono što vi trebate napraviti jeste sljedeće...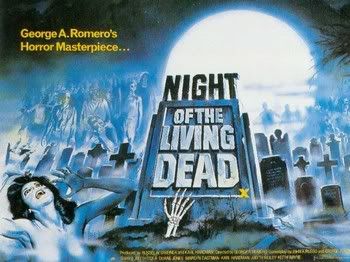 Izabrati koju bi ste sljedeću recenziju željeli vidjeti na ''HororFilm Playground predstavlja...'' od ove dvije dole tako da to napišete to u komentaru posta:

a) ''Xavia'' – Damir Hoyka
(roman je osvojio nagradu SFERA za najbolji hrvatski znanstveno-fantastični roman u 2009 godini)

''- U sasvim doglednoj budućnosti – godine 2039. – skupina znanstvenika uspijeva konstruirati konverter kojim se ljudsko biće prebacuje u virtualan svijet, no njihov naum koristi pravednik koji želi virtualizirati cijelo čovječanstvo ne bi li tako uspostavio konačnu pravdu. Wade Zeeland, fotograf, i njegov prijatelj Mark uz svesrdnu Xavijinu pomoć uspijevaju spriječiti njegov naum, a u nizu ljubavnih odnosa i bitaka između ljudi, između ljudi i robota, ljudi i virtualnih klonova, te na koncu i samih "virtualaca" Hoyka priča zanimljiv slijed koji ima nekoliko paralelnih tokova, a razvoj ljubavi između Zeelanda i androide Sabrine ima malo premaca u literaturi
Danas kad mislimo da će tehnički, pa i intelektualno u budućnosti sve biti moguće, ostajemo zbunjeni pred osnovnim – što će biti s emocijama i etikom.''



b) ''Točka dezorijentacije : Zombiji su medju nama'' – Mislav Pasini

''- Viktor Salas, opki lovac na glave, živi u osami otoka Brača, zaboravljen od svih. Iznenada u Hrvatskoj se pojavljuje okrutni serijski ubojica, a vlasti odlučuju izvući Salasa iz zaborava. Iako Salas odbija suradnju, suluda situacija koja zahvaća cijelu zemlju tjera ga da se umiješa, napusti otok te u rješavanju misterija pokuša spasiti vlastiti život.
Vođeni paklenim ognjem i tjerani željom za krvlju, Hrvatsku napadaju zombiji.
Salasa događaji odvlače u Split gdje skrovište pronalazi u trgovačkom centru Joker u kojem upoznaje iznimno opasne i živopisne likove. I dok s ostalim zatočenicima trgovačkog centra brani vlastiti život od zombija, ubojica s početka priče sve mu je bliže...''


Završni dio što bi ste trebali napraviti ako želite pokupiti nagrade jest da na moj mail raulduke@net.hr ili virgil.vuksic@gmail.com pošaljete svoju adresu i nick sa kojim ste komentirali u komentarima posta (u igru za nagrade ulaze jedino oni koji su dali koment na svog favorita recenziju u ovom postu).
Nagradna igra vrijedi danas i sutra (znači do 19.12.) završno do 20.30 sati, te će se odmah potom sretnim lutrijskim odabirom (imena prijavljenih će biti zapisana na komadiću papira te naslijepo izvlačena) izvući pobjednik.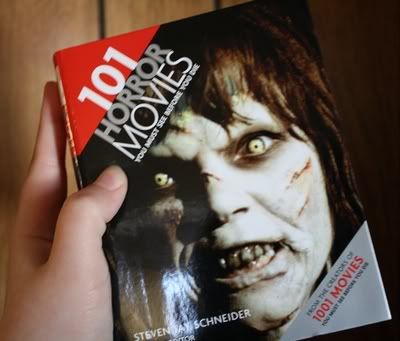 Sretno izvučeni dobitnik dobija:
- 4 DVD-a (filmove ''Night of the Living Dead'' (1968), ''Avanture male Chihiro'' (2001), dvostruko specijalno izdanje ''My Bloody Valentine 3D'' i ''Scar 3D'')
- jednu knjigu ''101 Horror Movies you must see before you die''
- 2 video igre za PC (''Falout Collection'' koja sadrži 3 igre - ''Fallout 1 i 2'', ''Fallout Tactics'' i ''Titan Quest'' Deluxe Edition)