petak, 17.09.2010.
HororFilm Playground NEWS #23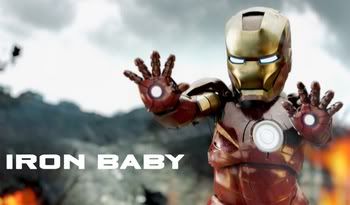 Po mom osobnom mišljenju od svih stvari u filmskoj industriji najrevalatnije su samo tri stvari - ideja, talent i kreativnost. Što ti vrijedi sto milijunski budžet kad ti film ispadne kao nusproizvod. Kad pričamo o te tri stvari danas u svijetu ima mnogo mladih i jako kreativnih ljudi koji svoj posao koji rade prvenstveno rade iz ljubavi prema filmu, a nitko od njih nije dio filmske mašinerije. U tom trenu zarada i slava nije toliko presudan činbenik, no ako i dotična osoba o tome razmišlja onda je to što razmišlja kakve bi njihove ideje bile još bolje odrađene sa većim uplivom love. Da ne duljim evo par naj filmića koji su radili genijalci sa vrlo malo keša u džepu:

1) Iron Baby (2010) - autori: Patrick Boivin i Jocelyn S. Simard (3D efekti)
- ovo malo remek djelo od 72 sekunde trajanja je uradak samoukog kanadskog redatelja i biveg crtača stripova, a u gl. ulozi je njegova mala kćer Margaret. Filmić je vidjelo skoro 4 mlijuna ljudi. Ako vam se sviđa ovaj uradak bacite pogled na - Breakdance Joker vs. Batman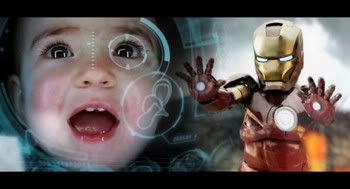 2) The Passenger (2006) - autor: Chris Jones
- ova animirana horor komedija je nastajala čak osam godina, a Jones je sve sam radio. Ovo je ravno Pixarovim crtićima.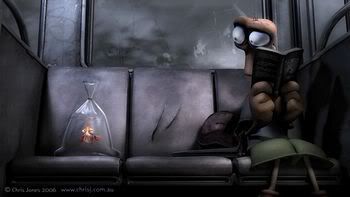 3) Debil Dead (2004) - autor: Pierre Fernandez
- genijalna plastelin sprdačina u kojoj se pojavljuju Ash iz "Evil Dead" serijala i Christopher Labert iz "Highlandera", a u malim cameo ulogama se nalaze Blade i Leatherface





4) Batman: Dead End (2003) - autor: Sandy Collora
- recenziju ovog mini filma možete pročitati - ovdje...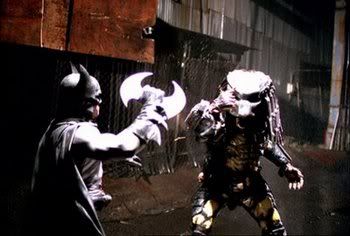 5) Essence of the Force (2006) - autor: Pat Kerby
- po meni najbolji SW film braće Kerby i jako ugodna parodija

Filmovi na koje svakako treba obratit pozornost - Ataque de Pánico! (2009), Star Wars Cops (2006), 9 (2005), The Lobo ParaMilitary Christmas Special (2005)...