Kylie, trostruka dobitnica Brit Awards, ove godine nominirana je u posebnoj kategoriji povodom 30-te godišnjice dodjele ovih nagrada.
Od stotina nastupa tijekom proteklih trideset godina Kylie se nalazi među 15 izabranih u kategoriji "BRITs Performance Of 30 Years" sa svojim odličnim "Can't Get Blue Monday Out Of My Head" nastupom iz 2002. godine!
Emisija u kojoj će biti ponovno biti prikazani nominirani nastupi te intervjui sa nominiranima uključujući i Kylie biti će prikazana sutra na Britanskom ITV1!
BRITs Performance Of 30 Years
Bee Gees- 'Stayin' Alive'/'How Deep is Your Love' (1997)
Bros - 'I Owe You Nothing' (1989)
Coldplay - 'Clocks' (2003)
Eurythmics & Stevie Wonder - 'There Must Be An Angel (Playing With My Heart)' (1999)
Girls Aloud - 'The Promise' (2009)
Kanye West - 'Gold Digger' (2006)
Kylie Minogue - 'Can't Get You Out Of My Head' (2002)
Michael Jackson - 'Earth Song' (1996)
Paul McCartney - 'Live And Let Die' (2008)
Pet Shop Boys - 'Go West' (1994)
Robbie Williams & Tom Jones - The Full Monty medley (1998)
Scissor Sisters - 'Take Your Mama' (2005)
Spice Girls - 'Wannabe'/ 'Who Do You Think You Are' (1997)
Take That - 'I Wanna Hold Your Hand'/ 'A Hard Day's Night'/ 'She Loves You' Beatles medley (1994)
The Who - 'Who Are You' (1988)
Kylien nominirani nastup možete pogledati na playeru ispod:
UK Airplay top 10 of the decade
Kylie je najviše puštana solo pjevačica na Britanskim radio stanicama tijekom prošlog desetljeća. Kylie se nalazi na trećem mjestu najviše puštanih izvođača na Britasnkim radio stanicama, dok se njezin najveći hit 'Can't Get You Out Of My Head' nalazi na trećem mjestu najviše emitiranih pjesama na radiu u prošlom desetljeću! Također CGYOOMH je jedina pjesma koja se nalazi na top 10 airplay i top 10 ljestvice prodaje tijekom prošlog desetljeća!
UK Airplay Top 10 Artists of the Decade
01. Robbie Williams (27,531.253M, 1,024,255)
02. Sugababes (20,519.869M, 812,794)
03. Kylie Minogue (17,797.196M, 661,121)
04. Madonna (17,234.379M, 616,520)
05. Coldplay (17,038.769M, 540,710)
06. Pink (16,679.568M, 683,471)
07. U2 (12,950.734M, 437,749)
08. Stereophonics (12,874.159M, 429,245)
09. Travis (12,102.952M, 360,760)
10. Oasis (11,167.448M, 365,049)
UK Airplay Top 10 Tracks of the Decade
01. Groovejet (If This Ain't Love) - Spiller feat. Sophie Ellis Bextor (Positiva, 4,352.396 million audience, 150,606 plays)
02. Lady (Hear Me Tonight) - Modjo (Barclay, 4,146.251M, 152,434)
03. Can't Get You Out Of My Head - Kylie Minogue (Parlophone, 3,873.062M, 129,105)
04. Rock DJ - Robbie Williams (Chrysalis, 3,800.957M, 123,498)
05. Crazy In Love - Beyoncé (Columbia, 3,652.569M, 126,653)
06. Dancing In The Moonlight - Toploader (Sony S2, 3,562.592M, 140,146)
07. Pure Shores - All Saints (London, 3,424.306M, 114,210)
08. Hey Ya! - OutKast (LaFace, 3,322.882M, 123,498)
09. This Love - Maroon 5 (J, 3,161.302M, 131,470)
10. Have A Nice Day - Stereophonics (V2, 3,136.162M, 105,080)
.
.
34. Love At First Sight - Kylie Minogue
74. In Your Eyes - Kylie Minogue
78. Spinning Around - Kylie Minogue
#11 Album updates
- Potvrđena je suradnja Kylie i producenta RedOne, najpoznatijeg po svom radu s Lady Gagom. Tijekom dva dana u Londonu snimili su tri pjesme te će nastaviti sa suradnjom u Los Angelesu. Po njihovim reakcijama na Twitteru mogu se očekivati vrlo dobre stvari.
- Kao što se na Twitteru saznalo da Kylie surađuje s RedOne-om, tako je Kylie otkrila da je sa s Calvinom Harrisom i Jakeom Shearsom (iz Scissor Sistersa) napisala jednu "odličnu" pjesmu. Također Calvin je u jednom svom nedavnom intervjuu kratko govorio o suradnji s Kylie.
- Također prije nekoliko dana na Twitteru, na službenom Twitter profilu Kyliene izdavačke kuće Parlophone objavljeno je kako se u uredu puštaju nove Kyliene pjesme "
new @kylieminogue tracks playing in the office, can't say much more other than it sounds AMAZING!
"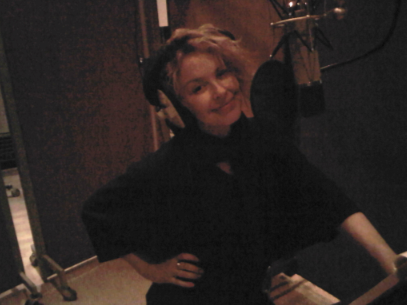 twitter.com/kylieminogue - @RedOne_Official studio day
Sve novosti, tračeve i ostalo u vezi Kylienog nadolazećeg, 11. studijskog albuma možete pronaći na
forumu
!