Inverse For Men By Kylie Minogue 3xHQ promo pics

A seductive, fresh, ambery, oriental fragrance, Inverse encapsulates the duality of men. Inverse: the point of difference for the man who wants to be different.

Top notes: Frozen lavender, warm spices, blood mandarin
Heart notes: Benzoin, nutmeg, tonka beans, heliotrope
Base notes: Labdanum resin, patchouli leaves, skin musk, condensed milk, atlas cedarwood

Range: Eau de toilette 50ml Ł26.00
Available from: 26th August 2009
Perfumer: Christophe Raynaud from Givaudan
Packaging designer: Denis Assor
Print ad photographer: William Baker


Kylie Couture promo/behind the scenes pics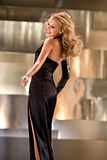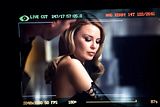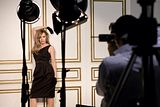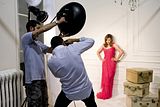 Saznalo se još nekoliko sitnica oko Kylienog nadolazećeg albuma kojeg se očekuje sljedeće godine.
-
Calvin Harris
potvrdio je da će opet raditi s Kylie i to početkom 2010. godine! Calvin je jedan od producenata/co-producenata pjesama 'Heart Beat Rock' i 'In My Arms' sa albuma 'X'.
- Britanski glazbenik
Frankmusik
je u intervjuu za BBC Radio 1 potvrdio da je za Kylie napisao 2 pjesme koje su proslijeđene njezinom A&R timu.
- Calvin Harris has announced that he will collaborate with Kylie Minogue again next year.

The music producer, who worked on Minogue's tenth studio album X, confirmed that he expects to team up with the popstar after completing work on his planned song with Katy Perry.

Harris told MTV News: "I'm going out to work with Katy in December, oh and Kylie early next year - I can't wait!"


- Also, Frankmusik have been talking on Radio 1 and confirmed he's written 2 songs for Kylie. Which have been sent to her A&R and waiting approval.
Kylie je u srijedu zajedno sa njezinim prijateljem i kreativnim direktorom Williamom Bakerom i osobnom pomoćnicom iz prvog reda promatrala modnu reviju Jean Paul Gaultiera koja je održana u sklopu Pariškog tjedna mode.
Kako je Kylie otkrila cilj njezinog dolaska na Gaultierovu izložbu visoke mode je bio traženje kostima koje može ukomponirati u nadolazeću Sjeverno Američku turneju. Otkrila je i kako će uz Gaultiera i Dolce & Gabbana dizajnirati kostime za turneju.
Kylie je s gore navedenim dizajnerima radila više puta u prošlosti te često nosila njihove kreacije, Gaultier je dizajnirao kostime za prethodnu KylieX2008 turneju, a Dolce & Gabbana za Showgirl Homecoming (2006/07) i Fever (2002) turneje međuostalim.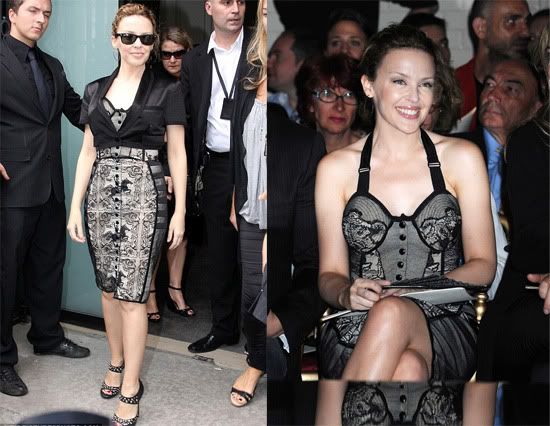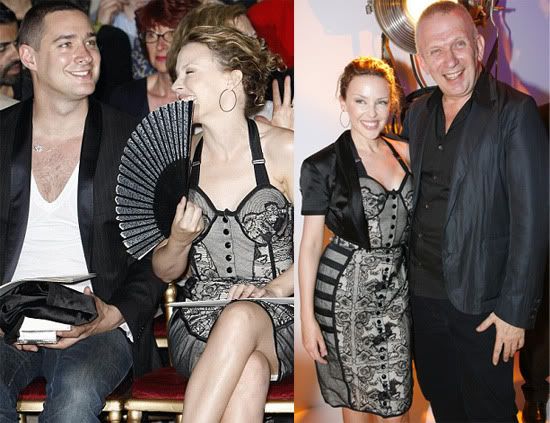 Kylie dropped by to support her friend Jean Paul Gaultier at his A/W 2009 show. The pop princess admitted she was there to scout out new costume ideas for her American tour later this year. Gaultier created her previous wardrobe for her KylieX2008 tour.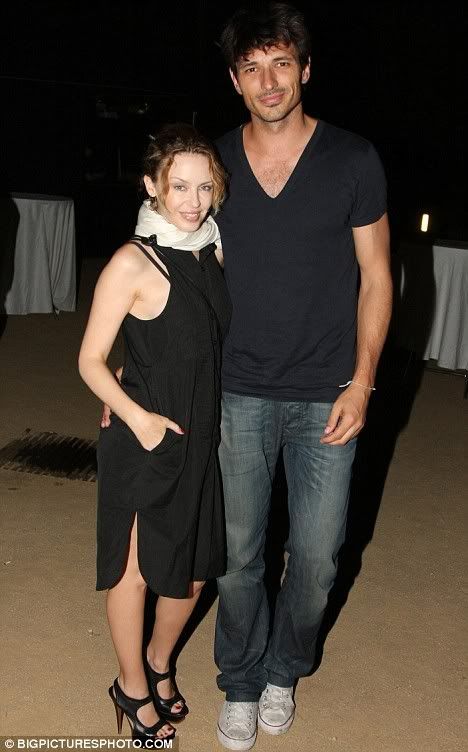 Kylie Minogue and Andres Velencoso share a meal at a restaurant with friends after attending a Miguel Bose concert earlier, Girona, Spain - 06.07.09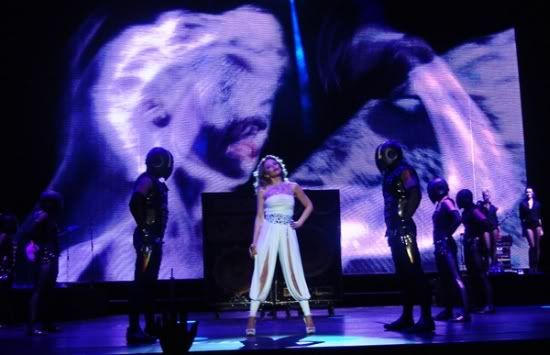 Kylie je u subotu po prvi put održala koncert u Portugalu. Usprkos ne rasprodanom koncertu Kylie je još jednom oduševila publiku i kritiku među kojima je bio i poznati nogometaš Cristiano Ronaldo.
Ovo je Kylien pretposljednji koncert ovog ljeta prije Sjeverno Američke turneje koja započinje krajem rujna.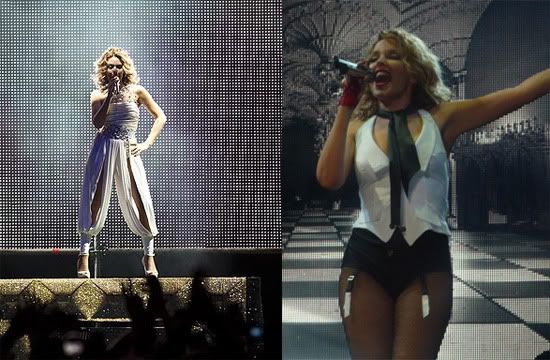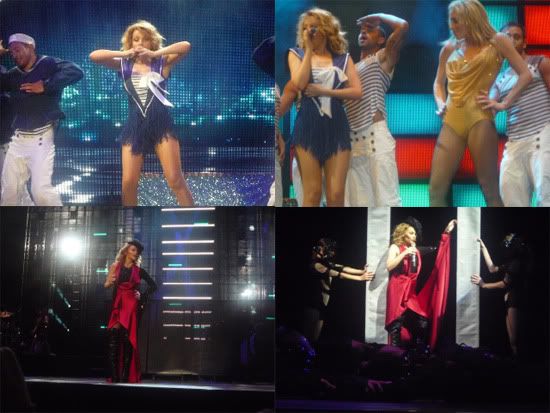 BACKSTAGE IN LISBON!
Kylie sent us an exclusive snap with international football star Cristiano Ronaldo, taken backstage at her much anticipated Portuguese live concert debut in Lisbon at the weekend!
kylie.com
Soundcheck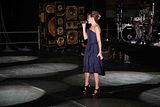 Candids
Kylie at the airport in Lisbon, Portugal, July 5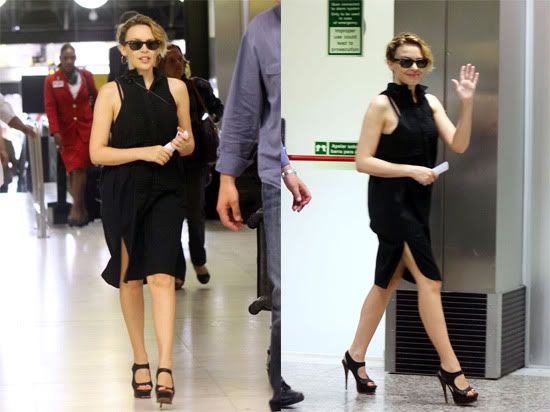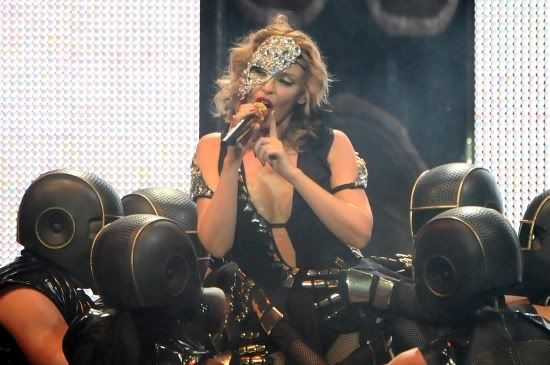 Kylie je u utorak nastupila kao glavna zvijezda na "MTV Day-u" u Madridu, Španjolska.
Kylie delivered another triumphant performance in Madrid last night with national newspaper 'El País' describing Kylie as 'the indisputable star of MTV Day 2009'!

Kylie rocked Madrid's Las Ventas Bullring with a barrage of hits that had Spanish fans dancing with joy, and even demonstrated her command of 'castellano' during a fantastic duet with Spanish superstar Miguel Bosé on his classic hit 'Como Un Lobo' ('Like a Wolf').

'kylie.com'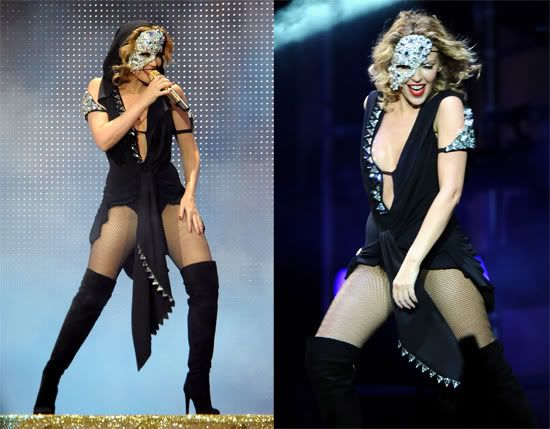 2. srpnja u poznatoj 'Las Ventas Bullring' areni Kylie je održala još jedan odličan nastup. Kylie je oduševila publiku i kritiku svojim hitovima ali i iznenađenjem, nastupom sa poznatim Španjolskim pjevačem Miguel Boséom s kojim je izvela njegovu pjesmu, 'Como Un Lobo'. (
video
)
Više videa snimljenih iz publike možete potražiti na youtube.com!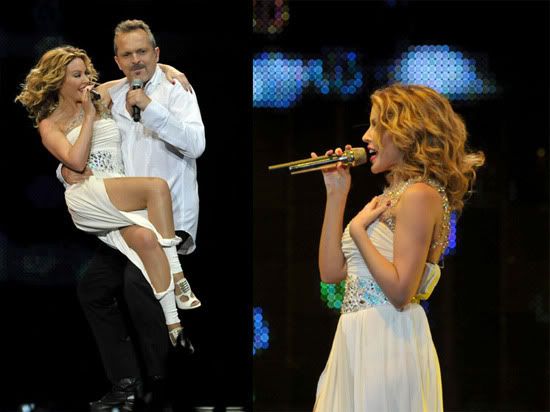 Setlist
Speakerphone
Boombox/Can't Get You Out Of My Head
In Your Eyes
Heart Beat Rock
Wow
Shocked
Like A Drug
Slow
2 Hearts
Loveboat
Spinning Around
Better The Devil You Know
On A Night Like This
Your Disco Needs You
Kids
Step Back In Time
Como Un Lobo (duet with Miguel Bosé)
In My Arms
No More Rain
Love At First Sight
The One (acoustic version)
I Should Be So Lucky
Candids:
03.07.09. - Kylie pri dolasku u Portugal gdje će večeras održati koncert!

Kylie arriving at Lisbon Airport - July 03, 2009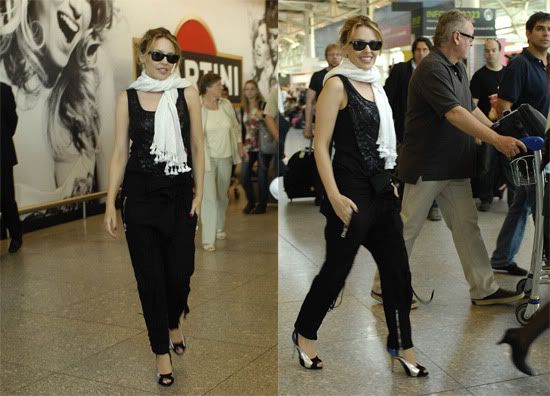 Kylie je u nekoliko svojih nedavnih intervjua otkrila neke informacije oko njezinog sljedećeg albuma.
U nijednom intervjuu nije htjela puno govoriti o albumu koji je u začecima ali ipak je otkrila neke stvari.
Otkrila je da je do sada bila u studiu sa dva producenta koje nije imenovala te da joj je inspiracija za novi album njezin bend te da želi zadržati tip i energiju glazbe sa posljednje X2008 turneje, tj. da nije toliko električna da ju je teško reproducirati uživo.
XL Semanal scans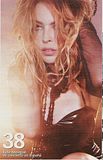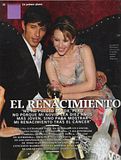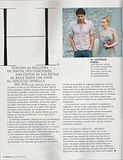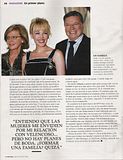 My Speakerphone (SH)
Candids
Kylie Minogue leaving her home and arriving at her management offices, London, Britain - 29 Jun 2009
Kylie Minogue leaving her home and arriving at a dance studio in north London, Britain - 30 Jun 2009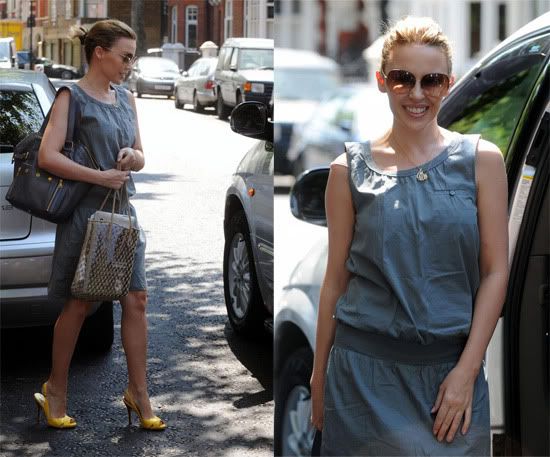 Kylie Minogue leaving her home, London, Britain - 01 Jul 2009