Nakon "
Finer Feelings
" danas je uz pomoć obožavatelja na twitteru otkrivena još jedna pjesma snimljena u poznatom Abbey Road studiju u Londonu.
Radi se od obradi hita "On A Night Like This" iz 2000.god.!
Kylie je jučer prisustvovala dodjeli Brit Awardsa gdje je Adele uručila nagradu za Britansku pjevačicu godine.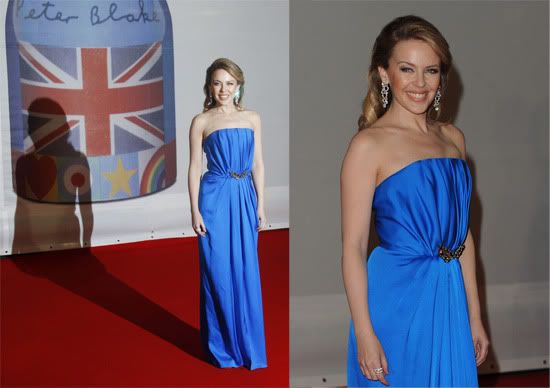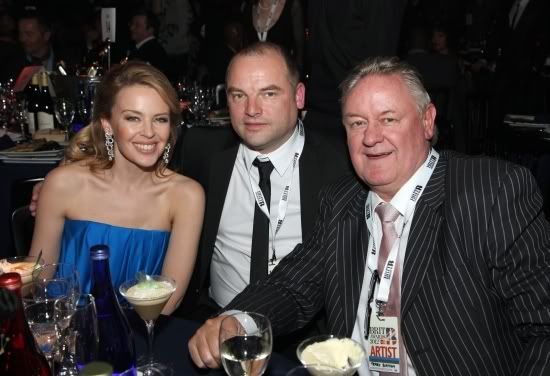 Prije nekoliko dana u Velikoj Britaniji izdana je posebna verzija časopisa "Stylist" sa Kylie na naslovnici, tj. tri različite verzije s Kylie na naslovnici.
Na
Stylist stranici
posvećenoj Kylie možete pogledati sve slike iz časopisa, video isječke sa snimanja, pročitati intervju, sudjelovati u nagradnim igrama i dr.
Naslovnica i slike sa web stranice: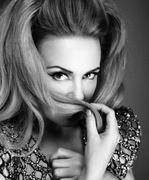 Ispod se nalaze UHQ slike iz časopisa iskrojene za wallpapere.


Kratak video isječak sa snimanja editorijala za britanski Stylist Magazine. Časopis sa Kylie na naslovnici izlazi 14.2.2012.g.


Potvrđen je još jedan nastup za sljedeći mjesec.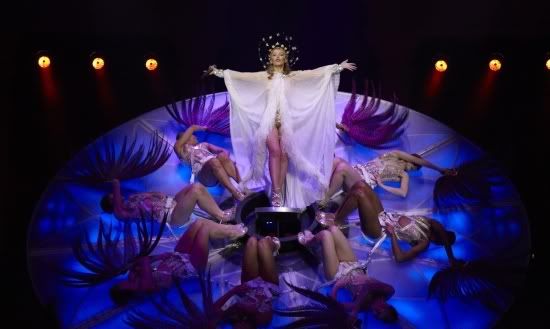 Kylie set for F1 Rocks in KL
Kylie će 23.3.2012.g. u Kuala Lumpuru nastupiti na "The F1 Rocks" koncertu uoči Formule 1: Velike nagrade Malezije.
Više -
http://ecentral.my/news/story.asp?file=/2012/2/8/music/20120208152046&sec=music
Kylie on stage for Queen's Jubilee gig???
Nastup na koncertu povodom 60. godina kraljice Elizabete II???
Nepotvrđeno
: Iz raznih, još uvijek neslužbenih izvora objavljeno je kako će među ostalim i Kylie nastupiti na koncertu koji će obilježiti 60 godina od stupanja na prijestolje britanske kraljice Elizabete II. Koncert će se održati 4.6.2012. u Londonu ispred Buckinghamske palače.
Spektaklu će prisustvovati 10.000 ljudi, a besplatne ulaznice će se dijeliti lutrijom.
Više:
http://www.gigwise.com/news/70576/Jay-Z-Kylie-Minogue-Annie-Lennox-For-Queens-Free-Street-Party
Index.hr
: AUSTRALSKA pop zvijezda Kylie Minogue odlučila se obratiti policiji nakon prijetnji na Twitteru, piše The Telegraph.
Kylie je policiji prijavila opsjednutog obožavatelja koji joj je slao prijeteće poruke. "Volim svih 1,033.861 obožavatelja, ali jedan nije obožavatelj, samo zaluđeni čudak koji prijeti, a to ga ne čini posebnim. Tako da je policija upozorena", napisala je na svom Twitteru.
Prije nekoliko dana Kylie je na twitteru objavila kako je bila u studiju s Bonnie McKee, Karen Poole i Greg Kurstinom.

Kylie je već prije surađivala s Karen Poole ("Red Blooded Woman", "Chocolate", "Sweet Music", "Cruise Control", "Almost A Lover", "City Games", "Heart Beat Rock", "No More Rain", "Wow", "Nu-di-ty", "King Or Queen", "Carried Away", "Cherry Bomb", "Do It Again".) i Greg Kurstinom ("Wow", "No More Rain", "Do It Again", "Carried Away")

Bonnie McKee poznata je po hitovima za pjevače/ice kao što su Katy Perry, Taio Cruz, Britney Spears...

Još neka imena se spominju te možda rade na ovom za sada još nepoznatom projektu:

- Luciana Caporaso ("Cupid Boy") u jednom intervjuu izjavila je kako su iz Kylienog A&R tima zatražili da napiše pjesmu u "klasičnom Kylie stilu" dok je producent Starsmith ("Put Your Hands Up (If You Feel Love)") u intervjuu krajem prošle godine izjavio kako će vjerojatno opet raditi s Kylie 2012. godine.
DISKOGRAFIJA
STUDIO i VAŽNIJI ALBUMI/ SINGLOVI
(Kliknite na naslov albuma za više informacija)
X
-2 Hearts
-In My Arms
-Wow
-All I See
-The One
Showgirl Homecoming Live
**
Ultimate KYLIE
*
-I Believe In You
-Giving You Up
Body Language
-Slow
-Red Blooded Woman
-Chocolate
Fever
-Can't Get You Out Of My Head
-Love At First Sight
-In Your Eyes
-Come Into My World
Light Years
-Spinning Around
-On A Night Like This
-Kids
-Please Stay
-Your Disco Needs You
-Butterfly
Intimate & Live
**
Impossible Princess
-Some Kind Of Bliss
-Did It Again
-Breathe
-Cowboy Style
Kylie Minogue
-Confide In Me
-Put Yourself In My Place
-Where Is The Feeling?
Greatest Hits
*
-What Kind Of Fool
-Celebration
Let's Get To It
-Word Is Out
-If You Were With Me Now
-Give Me Just A Little More Time
-Finer Feelings
Rhythm Of Love
-Better The Devil You Know
-Step Back In Time
-What Do I Have To Do
-Shocked
Enjoy Yourself
-Hand On Your Heart
-Wouldn't Change A Thing
-Never Too Late
-Tears On My Pillow
KYLIE
-I Should Be So Lucky
-Got To Be Certain
-The Loco-Motion
-Je Ne Sais Pas Pourquoi
-It's No Secret
-Turn It Into Love
* Greatest Hits album
** Live album
OSTALI ALBUMI
- Compilations:
Greatest Hits (1992) · Hits+ (2000) · Confide in Me (2002) · Greatest Hits 1987-1999 (2003) · Greatest Hits 1987-1997 (2003) · Kylie Minogue: Artist Collection (2004) · Ultimate Kylie (2004) · Confide in Me: The Irresistible Kylie (2007)
- Remix albums:
The Kylie Collection (1988) · Kylie's Remixes Volume 1 (1989) · Kylie's Remixes Volume 2 (1992) · Kylie's Non-Stop History 50+1 (1993) · Greatest Remix Hits 1 (1997) · Greatest Remix Hits 2 (1998) · Mixes (1998) · Impossible Remixes (1998) · Greatest Remix Hits 3 (1998) · Greatest Remix Hits 4 (1998) · Boombox (2008)
OSTALI SINGLOVI
-Locomotion
-Especially For You
-Keep On Pumpin' It
-Where The Wild Roses Grow
-G.B.I
-Over The Rainbow
TURNEJE
- For You, For Me - 2009
- KYLIEX2008
-Showgirl Homecoming - 2006/2007
-Showgirl - The Greatest Hits Tour - 2005
-Money Can't Buy (samo jedan koncert) - 2003
-Fever - 2002
-On A Night Like This - 2001
-Intimate & Live - 1998
-Let's Get To It - 1991
-Rhythm Of Love - 1991
-Enjoy Yourself - 1990
-The Hitman Roadshow/Disco In Dreams - 1989
TV
1980. Skyways (mini serija)
1980. The Sullivans (TV serija)
1985. The Zoo Family (TV serija)
1985. The Hernderson Kids (TV serija)
1986. Piano / Fame and Misfortune (mini serija)
1986.-1988. Neighbours (TV serija)
1994. The Vicar of Dibley (TV serija)
1997. Men Behaving Badly (TV serija)
2004. Kath & Kim (TV serija)
2007. Doctor Who, Voyage Of The Damned (SF serija)
2009. Horne & Corden (TV show)
FILMOVI
The Delinquents (1989)
Streetfighter (1994)
Hayride To Hell (Short) (1995)
Bio-Dome (1996)
Misfit (Short) (1996)
Diana & Me (Cameo) (1997)
Sample People (2000)
Cut (2000)
Moulin Rouge (2001)
The Magic Roundabout (2004)
White Diamond (dokumentarni film) (2007)
Blue (2009)