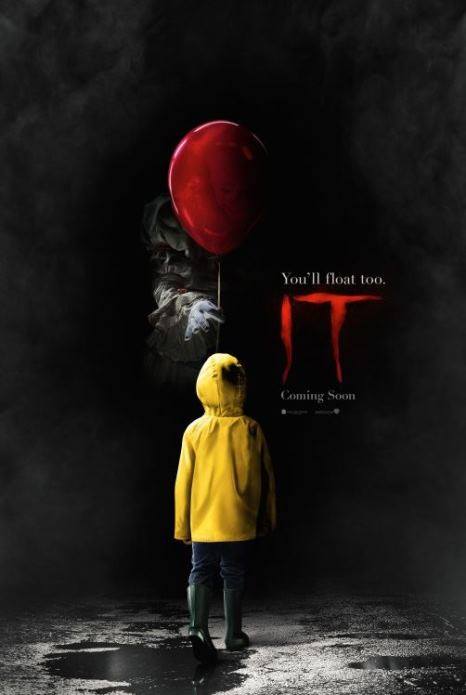 Sve u svemu: 4 / 5

Više o filmu: Imdb.com
Video

Skupina klinaca udružuje se u borbi protiv jezivog monstruoznog klauna koji vreba i jede djecu po gradiću zvanom Derry, gdje će se do ispunjavanja cilja suočavati i s privatnim demonima...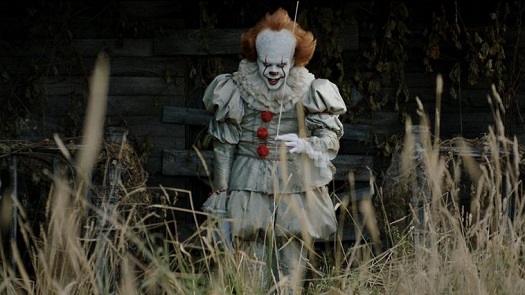 Konačno sam sjeo i odlučio napisati recenziju za film kojeg sam još pogledao u kinu krajem devetog mjeseca. Znam, aktualnost je prestala odavno, no ne smijem si dozvoliti da imam rupu s ovim filmom, koji je ekranizacija poznatog Kingovog romana iz 1986. godine, a istovremeno i reboot, nakon što je 1990. izašla mini-serija , a koji je uzgred svemu postao najunosniji horor film svih vremena. Film je pompozno najavljivan i marketinški uspješno definiran, to se odrazilo i na kino-blagajne, gdje je film s budžetom od 35 milijuna prešao skoro 700 milijuna dolara, postao treći R-ocijenjen film ikad što se tiče zarade te je postao 10. najunosniji film 2017. godine. Ne mogu reći da nisam bio skeptičan po pitanju ove kreacije, budući da je It sam po sebi kompleksna priča koja miksa raznorazne žanrove, mjesta radnje, generacije glumaca i događaje. Potrebno je jako puno truda i kvalitete kako bi film nadmašio odličan mini-serijal s Timom Curryjem, no redatelj Andy Muschietti i novi klaun Bill Skarsgĺrd uspjeli su premašiti veoma težak zadatak i pothvat. It je i po osobnom dojmu veoma kvalitetan fantasy horor film s elementima drame, humora i akcije, strašno pedantan, s odličnom glazbom, prikladnom tmurnom atmosferom s povremenim kontrastima, no dakako, u svojih skoro dva i pol sata trajanja, sadrži neke suvišne scene i očekivano nepotrebne dijelove priče te neka moderna stremljenja u industriji koji me pretjerano ne oduševljavaju.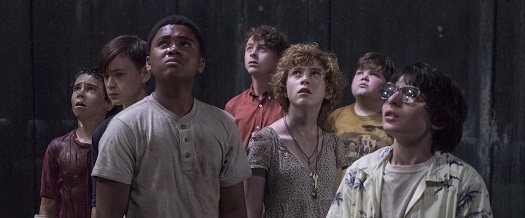 Naravno da ne mogu biti detaljan kao što bih bio da sam komentirao film netom poslije gledanja, no probat ću se prisjetiti nekih ključnih dijelova koji su utjecali na cjelokupan dojam o filmu. Prvo - atmosfera: tmurni gradić Derry u sebi skriva mnoge ćudljive likove i događaje, koji su u mnogočemu interesantni i dojmljivi. Nadalje, već spomenuti soundtrack svakako razvaljuje i stvara odličnu napetost u potrebnim trenutcima. Za razliku od prvog, ovdje je poduplana količina jezivih scena s klaunom i ostalim nemanima, no valja priznati kako su i komični elementi doživjeli jednako stupnjevanje, što je narušilo neke određene potencijalno napete segmente. Za Pennywisea imam samo riječi pohvale, Skarsgĺrd je odradio maestralan posao, a sam vizualni identitet demona čak mi je u nekim dijelovima impresivnije napravljen od prošlog Pennywisea, a i onog iz knjige, sudeći po opisu. Nemam ništa protiv vlastitih interpretacija, sve dok nisu narušili originalan koncept, što se ovdje nije dogodilo. Fantasy elementi upotpunjeni su odličnim efektima i impresivnim igranjima kamere što se tiče određenih kadrova, baš se vidi kako je uloženo mnogo vremena u stvaranje modernog i kvalitetnog filma strave. Što se tiče miksanja žanrova, običaj je da se to događa s novim hororima u većem omjeru, tako da ne možemo ništa povodom toga da to spriječimo. Gluma klinaca stvarno je zadovoljavajuća i njihovi su karakteri vješto dorađeni i dobro razrađeni. Imamo tu neka poznata dječja lica iz serije Stranger Things, a iskreno me zanima kako će se konceptualizirati likovi u drugoj instalaciji, koja je najavljena za dvije godine. Akcijske scene su efektivne, dinamične i suspensly napravljene, a količinski ih ima taman toliko da vas održe prikovanima uz ekran, koji dodatno naglašavaju metaforičnost filma, probleme odrastanja, naturalističke elemente "gubljenja nevinosti" i susprezanja od realnosti.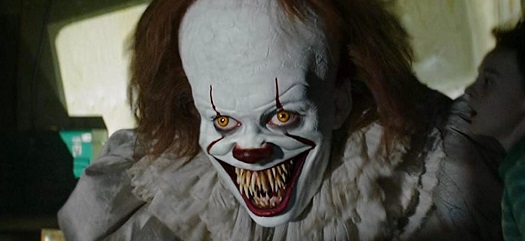 Očekivano, s obzirom da je drugi naziv filma It: Chapter One, tijekom jeseni 2019. godine dobit ćemo i nastavak ove priče, kada će svi protagonisti biti odrasli, točnije 27 godina poslije. Mogu reći da jedva čekam, jako sam zadovoljan ovom It verzijom i smatram ga punim pogotkom za predstavnika te priče mlađim generacijama, nakon što se mini-serija otprije 27 godina ipak malo izlizala. Što li će biti za 27 godina, tko zna?