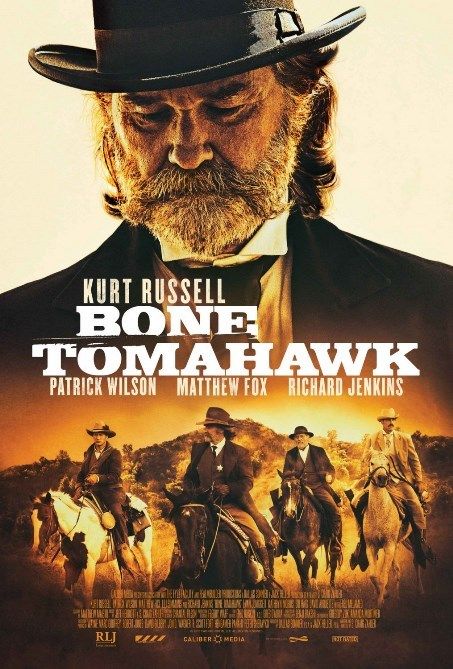 Sve u svemu: 3,5 / 5

Više o filmu: Imdb.com
Video

Četvorica stanovnika omanjeg gradića upućuju se na put u nenastanjenu dolinu kako bi spasili otete ljude od nepoznatih špiljskih kanibala...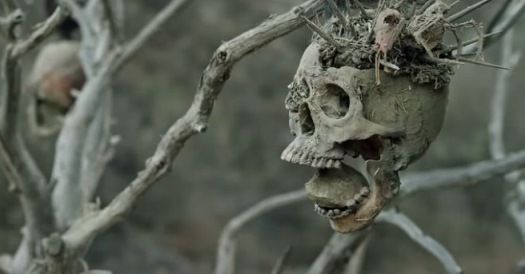 Bone Tomahawk jedan je od rjeđih pojava žanra koji se zove Western Horror, odnosno jedan od rijetkih filmova koji su uspješno u okviru tog subžanra bili etablirani kao nešto poznatiji ili prihvatljiviji. Osobno se ni sam nisam susretao s mnogo takvih filmova, čak mislim da su na blogu jedini takvi filmovi From Dusk Till Dawn serijal i The Burrowers, iako sam prije bloga pogledao i Near Dark i sl. Dakle, nerazumijevajući zašto je taj žanr marginaliziran, dotaknut ću se detaljnije ovog filma. Veliki lik koji će ove godine također glumiti u još jednom westernu, Tarantinov Hateful Eight, je legendarni B-glumac Kurt Russell. Uz njega, ovdje možemo vidjeti i Patricka Wilsona, Lili Simmons, Sida Haiga, Davida Arquettea, Richarda Jenkinsa i druge, što znači da je postava jedna od poznatijih barem što se horor žanra u posljednje vrijeme tiče. Mala postava glumaca, ogroman prostor za stvaranje radnje i kanibali osigurali su kvalitetan scenaristički uokviren projekt, iako je po svakom realnom smislu, trebao trajati barem 40-ak minuta kraće. Razlog zbog kojeg je to primjedba jest što se u filmu ništa konkretno ne događa sveukupno kroz taj period što se jednostavno trebalo malo ubrzati.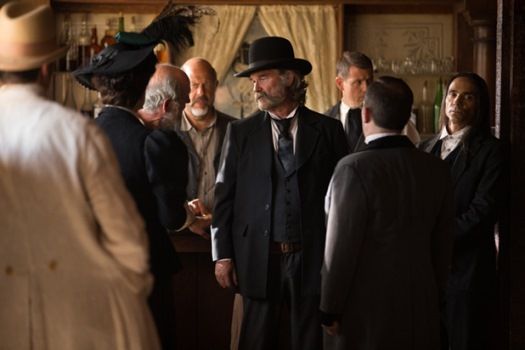 Radnja se bazira na dvojici pljačkaša koje je nepoznato pleme napalo i gdje jedan od njih bježi u grad gdje se nalazi naši protagonisti, zatim slijedi regrupacija hrabrih koji su voljni otići pronaći otete osobe. Sam put do tamo (špilje) nije popraćen gotovo nikakvom dinamikom ili akcijom, sve se bazira na, doduše pametnim dijaozima, ali nekome tko nije previše zagrizao za nepotrebne konstatacije ili komunikaciju, nedostajat će mu energije te će mu film lagano postati dosadan. Dakle, monotonija koja se tu i tamo provlači kroz film zaslužna je za 132 minute trajanja horor filma, što je osobno, nedopustivo i nepotrebno. Unatoč tome, akcija kreće u posljednjih 50-ak minuta filma kada Russell i ekipa dolaze do "sjedišta" kanibala. Tu možemo vidjeti stvarno svega, od gorea i brutalnih scena do blagih humorističnih dijelova, ili inovativnih scena kao što je davanje opijuma u pljoski kanibalima i zabijanje iste u trbuh žrtve, a da vam sad ne spoilam, skromno sam to opisao. Odlična gluma u apsolutno svakom smislu okrunila je sve glumce, uživao sam u tom segmentu jako budući da je uistinu teško bilo odraditi neke scene i neke emocije, ali ako je dobra ekipa, garantirano će se povećati mišljenje o samome filmu, što govore i dosadašnje kritike. Zanimljiva je posvećenost nekolicine likova da do kraja, makar i po cijenu naprave humanu dužnost, što je kroz dijaloge prikazano kao put prema okončanju života, odnosno kao put prema gotovo sigurnoj smrti.




Pomalo usporen, pri kraju zabavan, veoma inteligentno napisan i odlično odglumljen, Bone Tomahawk bih vam preporučio. Uzmite si vremena i posvetite se dijalozima i načinu kulminiranja događaja, siguran sam da ćete pronaći mnogo toga zanimljivog.