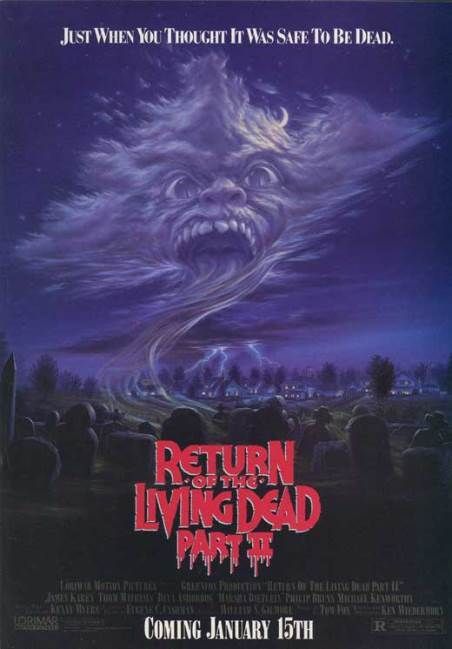 Sve u svemu: 3 / 5

Više o filmu: Imdb.com
Video

Klinci delikventi održavaju svoje sastanke u jednoj grobnici, a nakon što im se najmlađi član uspije iskobeljati i pobjeći, vijajući ga nailaze na bačve s kontaminiranim sadržajem, koju naravno otvaraju. Bačva će stvoriti jednake posljedice kao i one u prvom dijelu, oživjet će groblje i mrtvi će hodati zemljom...




BRAIIIIIIINS!! BRAIIINSS! I tako, evo nam i drugog dijela ovog humorističnog prikaza zombie svijeta. Prvi dio sam recenzirao, jebote prije više od pet godina, a savršeno se sjećam velike većine filma, budući da je stvarno bio odličan, smislen, zabavan i naposljetku kvalitetan. Logika stvari u horor, a i općenito filmovima nalaže kako će se tu uvijek iznjedriti neki nastavak, pa smo tako nakon tri godine dobili i drugi dio jednostavnog sufiksa 2. Ima tu još i 3,4,5, no o njima nešto kasnije, nadam se unutar pet godina, a ne nakon. Radnja prati sličan početak kao i u prvom dijelu, militarne bačve koje su trebale ostati pod nadzorom vojske dolaze pod građanski opticaj nakon što klinci svojom znatiželjom naprave nevolju. Mimo klinaca, glavnu riječ vode i dvojica pljačkaša grobova, koji se također zateknu na istom groblju, s istom hordom zombija. Ako ćemo gledati izvrsne parodije na zombie filmove tog doba, svakako je ROTLD odličan parametar, ne govoreći o daljnjim nastavcima. Dvojka je nešto blaža naspram prvog dijela, dovoljno govori činjenica je samo jedna scena odvajala film da bude PG-13 rejtiran, mimo izričitih psovki djece, ubojstva jednog od njih i sličnih stvari. Blaža, no ipak i manje zabavna. Dvojka se vodi prema značajkama prethodnika i vidno je kako pokušava u nekim dijelovima ispasti i zanimljiviji i konkretniji, no ipak sam dojma kako je u nekim dijelovima to puno više izraženo nego što uistinu jest tako. Stoga, svo to neko pretjerivanje i tjeranje na staru slavu spustilo mi je očekivanja kako je film tekao dalje, no naravno, mora se naglasiti kako je film i dalje dobar i zabavan za gledanje, pun je 80s atmosfere i odiše dobrim splatter scenama.




Idemo prvo riješiti pitanje glume: klinci kao klinci u B filmovima, ne mogu biti bolji nego što jesu, pa tako spadaju u kategoriju 'ne znaju da ne znaju'. Pogotovo mali Billy, koji je praktički i glavni protagonist filma, a za kojega mi je nesuvislo da uopće bude nekakav predvodnik nečega ili tako snalažljiv momak. Na stranu nerealne scene (pobogu pričamo o filmu sa živim mrtvacima), gluma je i kod ostalih mnogo slabija nego što je očekivano, no dobro, ionako se ovakvi filmovi ne gledaju zbog tog segmenta. Zombiji su odlični, interesantno napravljeni, mnogo je različitih vrsta i svakojake se prikaze i maske može vidjeti. Jedna od najpamtljivijih svakako je zombie Michaela Jacksona na kraju filma, po uzoru na film i pjesmu Thriller. Genijalni dodatak filmu, a koliko sam čitao, smišljen je na licu mjesta. Mogu reći kako sam se čak i iskreno nasmijao na neke dijelove filma, gdje se kroz tupave situacije i zombiji teško snalaze, kao i blesavi ljudi koji ne primjećuju da umjesto zaobilaženja sporih zombija (koji ponovno pričaju), jednostavno ih treba ubiti i zaklati. No naravno, kako to biva u zombie filmovima, a poglavito parodijskim zombie filmovima, treba barem 40 minuta filma proći dok se ne shvati kako su zombiji ranjivi primarno metkom kroz glavu ili totalnim kasapljenjem. Radnja teče polagano, tek oko pola sata filma događaju se prve zabavnije i intrigantnije scene, a i to se može protumačiti kao blagi minus, budući sam očekivao čak i više akcijskih scena, gdje se od zombija u gradu svašta može zabavnoga napraviti, no završna scena rješavanja zombija sa strujom svakako je poboljšala sva očekivanja, no šteta što je takav splet dobrih scena došao tek pred kraj, a mogao je puno ranije.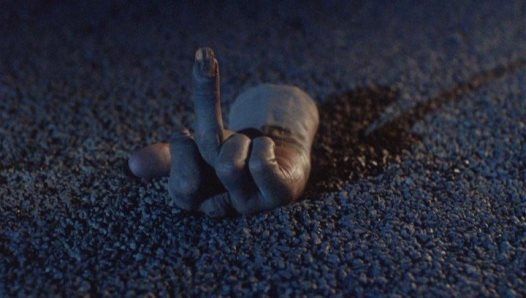 ROTLD 2 pogledajte ako ste pogledali i prvi dio i bili zadovoljni, doživjet ćete blagi copy-paste nekih scenarističkih podudarnosti, no to ne bi trebao biti veliki problem. Očekivao sam doduše nešto malo više zabave i opuštenosti, no dobio sam sasvim dobru horor komediju koja me nagnala da konačno, po prvi put u životu pogledam i treći dio.