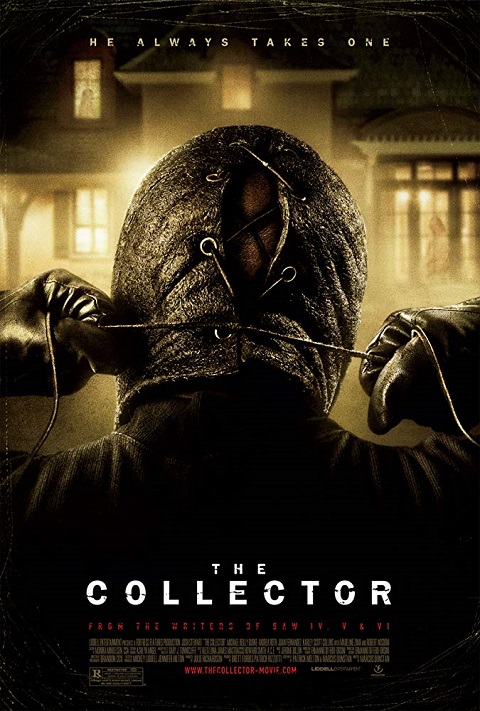 Sve u svemu: 3 / 5

Više o filmu: Imdb.com
Video

Očajan u namjeri da vrati bivšoj ženi sve dugove, nekadašnji zatvorenik Arkin planira opljačkati kuću njegovog novog poslodavca, nesvjestan činjenice da je u kući već drugi provalnik, no s daleko krvavijim i ubojitijim namjerama...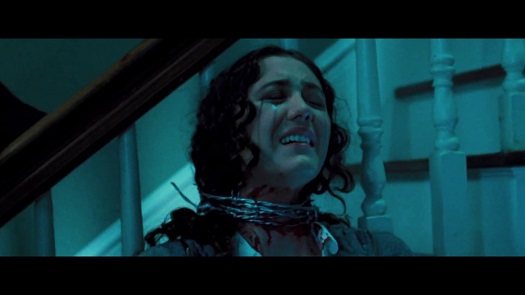 Već je prošlo dugo godina otkako sam prvi put gledao The Collector, dinamični home invasion horor Marcusa Dunstana, koji je isto tako zaslužan i za nastavak 2012. te treći u najavi koji treba izaći 2020. godine. Drugi dio nikada nisam pogledao, vjerojatno iz razloga što nisam prvi put kad sam gledao bio pretjerano oduševljen ovim filmom, no zato sam si odlučio osvježiti pamćenje i skoro 10 godina poslije ponovno ovom uratku dati priliku. Collector je prvotno bio zamišljen kao prequel mega-popularnom Sawu (za kojeg su Dunstan i Patrick Melton pisali radnju, odnosno njegove neke nastavke), no od toga ipak ništa. Na kraju se radnja iskristalizirala u jednom ponešto sličnom, no nikako ne istom pravcu. The Collector je jedan od dinamičnijih horor filmova koje sam gledao, pa čak i ovog stoljeća. Neprestano je nabijen dinamikom, koju ne bih nužno nazvao akcijom, već te cijelo vrijeme nekako drži u tiltu i grču što će se naredno događati - Collector je ustvari naziv za serijskog ubojicu koji svoje žrtve voli ''zajebavati'' postavljanjem ubojitih zamki po mjestu gdje se žrtva nalazi te ih postupno mučiti, a ona žrtva za koju se odluči da će preživjeti, stavi u ogromnu kutiju i pošalje je sljedećoj žrtvi na adresu...bolestan koncept killera te sablasno dobra ideja. Je li ona i realizirana kako spada i doliči? Pa mogu se složiti da u solidnom postotku jest.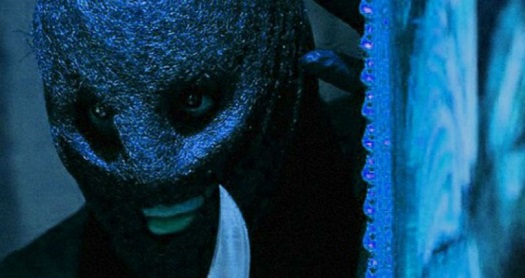 Dakle, ostat ćemo još neko vrijeme na killeru, zbog njegove zanimljivosti: tih, napadan, brz, strašno spretan, a po zanimanju koliko smo iščitali i entomolog (bavi se kukcima i insektima te njihovim instinktima preživljavanja). U kući u kojoj se radnja odvija prvo se predstavlja kao deratizator o kojemu vrlo slabo znamo, a zatim ga gledamo pod maskom ostatak filma - iako maska nije inventivna niti nešto posebno odrađena, stvara određenu jezu i napetost. Dakle, što se tiče glavnog antagoniste, od sadizma, do nemilosrđa - potpuno crazy lik. Nadalje, valja pohvaliti interesantne zamke - vidi se da je ovo zapravo jedan pokušaj hvatanja za vlak Saw serijala, no iako naravno nije u tom omjeru uspio, postigao je intrigu s postavljanjem raznoraznih smrtonosnih zamki. Druga stvar koju moram naglasiti je da film ima odličan soundtrack te zvučne efekte, iako mi se nije previše svidio način snimanja tj. pokreti kamerom. Film je prilično napet kako sam već rekao, a najviše mi se sviđa prvih 45 minuta, što je dobro koliko je i loše - očekujete da će ishod biti na nivou, no osobno mi se mišljenje spuštalo kako je film išao prema samom kraju, a tu su po meni najviše kumovali uskost prostora koja se nije najbolje iskoristila te pretjeranost torture-porn dijelova. Ono što se mora navesti kao otegotna okolnost filma svakako je uzak prostor - da je ne znam koliko velika kuća, ne možete se toliko mimoilaziti po kući međusobno, a da tijekom mimoilaženja s ubojicom nastaju nove zamke te se stalno negdje drugdje pojavljuju. Film je s tog aspekta isforsiran, nerealan i prilično nategnut. Torture porn i scene mučenja te kasapljenja i krvavosti - pretjerano, nepotrebno u tolikoj količini te iako nije ni do koljena pravim TP filmovima, ovdje se neke stvari pretjerano naglašavaju, a po meni je veći fokus i težište trebalo biti na napetosti i atmosferi home-invasiona, negoli na tome, nešto slično kao i s novijim filmom "Don't Breathe". Još valja za spomenuti odličnu glumu svih pojedinaca filma, pogotovo pohvale idu glavnom glumcu, Joshu Stewartu.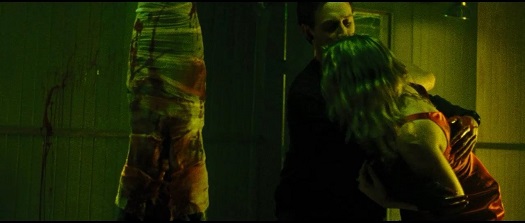 Odlučio sam 2020. godinu započeti s nekim filmom koji je prilično popularan, a čiji osvrt nisam još napisao na blogu, a taman mi je i odlično poslužilo, pošto se najavio treći nastavak ove godine, a i drugi tek dolazi na red za gledanje. The Collector je dinamičan, zabavan i napet film s odličnim killerom, no nedostaje mu logike, a o viškovima da ne govorimo. Tko voli Saw, torture-porn, zamke, spletke, dinamiku - bacite oko svakako, ne mogu tvrditi da ovaj horor nije vrijedan barem jednog gledanja.