DORIAN GRAY - Sjaj u Tami (1983.)

Prva postava grupe oformljena početkom 1980-ih godina i predvođena Massimom Savićem predstavila se široj publici albumom Sjaj u tami. Dorian Gray su bili domaći zastupnici Art- Rocka, a Massimova karizma i glas neminovno su doveli do medijskog proboja. Grupa se proslavila ponajviše zahvaljujući fenomenalnom prepjevu grupe Walker Brothers The sun ain't gonna shine anymore.

Aranžerski ploča je rađena kao Art - Rock, a takva je bila i cijela atmosfera oko grupe u to post novo valovsko vrijeme. Inače, postoji priča koja je po Massimu Saviću, pjevaču grupe istinita da mu je Arsen Dedić koji je u to vrijeme snimao LP u studiju "Jugotona", danas "Croatia Records" predvidio Massimu uspješnu solo karijeru, što se kasnije i potvrdilo.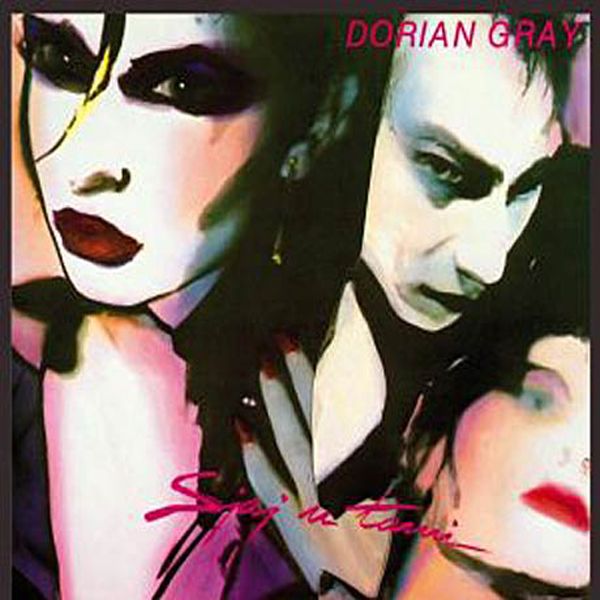 Popis Pjesama:

Strana A:

A1 Dugo Si Sam 3:15
A2 Zoveš Me 3:49
A3 Kuća 3:47
Bass – Jadran Zdunić
A4 Monstrum Pored Sna 3:40
A5 Legenda 2:53

Strana B:

B1 Sjaj U Tami 5:43
Bass, Bass [Fretless] – Jadran Zdunić
Music By – Bob Crewe, Bob Gaudio
B2 Gusar 2:20
B3 Umorni Lovac 5:06
B4 Jahač 4:20

Recorded At – J.M. Sound Studio, Zagreb
Printed By – GIP "Beograd"

Članovi Grupe:

Bass – Emil Krnjić (tracks: A1, A2, A4, A5, B2 to B4)
Design – Mario Krištofić, Sanja Bachrach
Drums, Backing Vocals – Branko Terzić
Guitar, Backing Vocals – Vedran Čupić
Keyboards, Backing Vocals – Toni Ostojić
Lead Vocals, Guitar – Massimo Savić

Produkcija:

Producer, Piano – Aleksandar Habić
Recorded By – Janko Mlinarić, Nenad Zubak
Saxophone – Miroslav Sedak - Benčić
Written-By [Music And Lyrics] – Dorian Gray
PREUZMI
PREUZMI 2