Greed will make us fall
Light will bind us all
Razni linkovi:
Zelena akcija
Nevladino, nestranačko, neprofitno i dobrovoljno udruženje građana za zaštitu okoliša
Crvena akcija
Avanti popolo..
MASA
Mreža anarhosindikalista/ica
CAS
Centar za anarhističke studije
H-Alter
Elektroničke novine H-rvacke ALTER-native
Alert
Nezavisni magazin za okoliš
ZaMirZINE
Novine za civilno društvo i urbanu kulturu
Tara
Centar Tara Zadar, yoga, aikido, seminari...
Eko-Zadar
Aktivna zadarska eko udruga
Udruga Z,V.U.K.
Zadarska vizija urbane kulture
Udruga Šigureca, Zadar
"Kreacija - moja bit, moja potreba, moje ispunjenje!"
Food not Bombs
Hrana a ne oružje!
Lush
Prirodna ekološka kozmetika, testirana na ljudima a ne na životinjama
A.L.F.
animal liberation front
TM savez Hr
Savez za transcendentalnu meditaciju
MFB
Mantra Fusion Band, Split
Epica
Symphonic Metal with great lyrics
Korpiklaani
Folk & Humppa Metal, Finska
Time Treachery
Epic/Melodic Death Metal, Zadar
White Angels Zagreb
White Angelsi, jedina normalna stvar u hr nogometu
FC St. Pauli
Jedinstveni nogometni klub iz Hamburga; AntiFa, gay friendly, humanitarni, alternativci, pirati protiv kapitalizma, šovinizma, rasizma..
Možebit simpa političke strankice:

Zelena Lista
Službene stranice političke stranke - Zelena lista
Zelena lista - Facebook
EGP
European Green Party - Ujedinjene Europske Zelene Stranke
Green Politics
Wikipedia - Zelena politika
SRP
Socijalistička Radnička Partija Hrvatske
Veseli Vegani
Promoviranje i uspostavljanje prava životinja, veganstva i nespecizma
Prema uzoru na nizozemske aktiviste koji su uspjeli ući u parlament
Hrvatski laburisti-Stranka rada

Epica - Consign to Oblivion

How can we let this happen and
Just keep our eyes closed 'till the end

The only thing that counts is the prosperity of today
Most important to us is that our bills get paid

Our good intentions have always been delayed

How can we let this happen and
Just keep our eyes closed 'till the end
When we will stand in front of heaven's gate
It will be too late!

Try to unlearn all that you've learnt
Try to listen to your heart
No, we can't understand the universe
By just using our minds
We are so afraid of all the things unknown

A must we appease is the lust to get laid
Nothing really matters, just devouring our prey

Our good intentions have always been delayed so
Our generous acts have always come too late

How can we let this happen and
Just keep our eyes closed 'till the end
When we will stand in front of heaven's gate
It will be too late!

Try to unlearn all that you've learnt
Try to listen to your heart
No, we can't understand the universe
By just using our minds
We are so afraid of all the things unknown
We just flee into a dream that never comes true

Low to the ground we feel safe
Low to the ground we feel brave

Oblivisci tempta quod didicisti

Open your eyes, we're not in paradise
How can't you see this stress is killing me?
Fulfil your dreams; life is not what is seems to be
We have captured time
So time made us all hostages without mercy

Seemingly generous fooling ourselves
Selfishly venomous time tells

Too much thinking goes at the cost of all our intuition
Our thoughts create reality
But we neglect to be!
So we're already slaves of our artificial world
We shouldn't try to control life
But listen to the laws of nature

Open your eyes, we're not in paradise
How can't you see this stress is killing me?
Fulfil your dreams; life is not what is seems to be
We have captured time
So time made us all hostages without mercy

Low to the ground we feel safe
Low to the ground we feel brave

We all think we're generous
But we only fool ourselves
The only thing that matters is
Our way and our vision

Selfishly we're venomous
But you know the time tells us
There is more to life than our
Higher positions, race for perfection
Better, faster
We must return to the laws of the nature
Free ourselves from madness!
Rauhanenkeli
04.07.2010., nedjelja
Hira Ratan Manek održao predavanje u Zadru

Hira Ratan Manek (Hirachand Ratanski) rođen je 1937. godine u jainskoj obitelji koja se 1900-te naselila u Calicutu, gradu u sjevernom dijelu države Kerala u jugozapadnoj Indiji.
Za sunčevu energiju se zainteresirao nakon slučajnog susreta sa Mirom Bai, znanom kao Majka iz tadašnjeg hrama Aurobindo. Ona mu je sugerirala da pokuša sa tom vrstom yoge, uđe dublje u nju, stekne iskustvo te ju pošalje u svijet.
Njegovo učenje trajalao je trideset godina. Hira je sve dublje ulazio u samu tajnu upijanja energije Sunca.

Prvi puta pod nadzorom Hira je živio 211 dana uzimajući samo vodu, nakon kojega ga je pregledao tim liječnika; drugi puta je bez hrane i pijeći samo vodu, proveo 411 dana. Kako je cijeli svijet bio zapanjen rezultatima, uslijedili su pozivi znanstvenika te jednog istraživača unajmljenog od NASA-e te pozivi sveučilišta T. Jefferson i sveučilišta u Pennsylavniji gdje su ga promatrali 130 dana.

Dokazavši moć solarne yoge pred medicinskim stručnjacima diljem svijeta, Hira Ratan Manek je poslao širom svijeta tehniku danas znanu kao Sungazing ili Solarna Yoga. Ona je postala prihvaćena kao high-tech moderna tehnologija, praksa, za koju nije potrebno ići na tečajeve, imati gurua, te praksa koju svatko može vježbati i uživati dobro zdravlje.

Osim što ne jede, Manek gotovo da nema potrebe za snom, svaki dan je u drugom gradu, putuje s jednog na drugi kraj svijeta, na njega ne utječu vremenske zone, vitalniji je i bistriji od prosječnog mladića. Njegova pinealna žlijezda se ne smanjuje kao što je slučaj sa starijim osobama već se povećava. Za razliku od uobičajeno maksimalne veličine od 6X6 mm njegova je 8X11mm. No Manek nije fenomen, na tisuće i tisuće ljudi diljem svijeta također uživaju savršeno zdravlje jedući samo voće i sjemenke, pa čak i bez uzimanja bilo kakve krute hrane, koristeći samo malo vode, energiju Sunca i univerzalnu životnu silu; Pranu (Ki, Chi, Orgon...) iz zraka.

Trenutno Manek svaki dan drži predavanja po Europi; od 20.5 do 31.8. 2010. Ako ste propustili predavanje u Zadru kojeg je organizirala udruga Centar Tara, datumi u Hrvatskoj i okolici su slijedeći:

Tour Croatia, Slovenija, Serbia:

1.7.2010 - Split, Hrvatska - branezuvan@yahoo.co.uk
3.7.2010 - Pašman, Hrvatska - harmony@harmony.hr
3.7.2010 - Zadar, Hrvatska - info@centartara.com
4.7.2010 - Pašman, Hrvatska - harmony@harmony.hr
6.7.2010 - Zagreb, Hrvatska - gelidae@gmail.com
7.7.2010 - Osijek, Hrvatska - lmilardovic@gmail.com

5.7.2010 - Ljubljana, Slovenija - harmony@siol.com

8.7.2010 - Novi Sad, Srbija - cybermikans@yahoo.com
9.7.2010 - Beograd, Srbija - vesna@smart-digit.com

Kino dvorana Pobjeda u Zadru bila je u potpunosti ispunjena izuzev nekoliko zadnjih redova. Predavanje koje je počelo oko 20:30 trajalo je oko pola sata, možda kratko no sungazing je jednostavan proces i sve bitno što se trebalo znati je rečeno. Naravno dodatnih 20ak minuta posjetitelji su mogli pitati što god ih zanima. Tako je Manek odgovarao na osobna pitanja o svojim godinama i stilu života, preko pitanja u vezi same prakse te na kraju jedan gospodin ga je zamolio može li se s njime fotografirati na što je Manek naravno pristao. Jedinu kritiku bih dao prevoditelju koji je možda zbog treme ili želje da što prije prevede napravio više od nekoliko kikseva, što je dio publike par puta iskoristio kao priliku da se malo nasmije, jer je bolje razumio samog Maneka od prevoditelja.

Na predavanju smo saznali slijedeće:

Solarna joga, Sungazing ili gledanje u Sunce drevna je praksa koju su razni narodi koristili za dobro zdravlje. Pojavom modernog doba ona je postala potisnuta, no danas ponovno doživljava procvat zahvaljujući čvrstim znanstvenim dokazima.
Praksa započinje tako da prvi put gledate u Sunce maksimalno 10 sekundi, te svaki sljedeći dan nastavljate dodavati također maksimalno 10 sekundi. Nakon svakog gledanja nekoliko minuta treba zatvoriti oči dok vidite unutarnju sliku ili boje od svjetla. Opušteno, kao što gledate TV isto tako možete gledati i Sunce, no ono što je strogo pravilo jest da to radite isključivo u vrijeme izlaska ili zalaska Sunca (samo u vremenu prvog sata izlaska ili zadnjeg sata zalaska, a točno vrijeme dnevnog izlaza i zalaza možete pronaći na internetu, dnevnim novinama, teletekstu..), jer tada mu je UV index manji od 2 i vrlo je ugodno i blagotvorno za oči.
Najbolje je stajati uspravno, ravnih leđa, ali opušteno, bosih stopala na toploj zemlji, pijesku, kamenu ili drvetu, jer topla zemlja nam također kroz bosa stopala daje energiju. Nije dobro stajati na travi ili vlažnoj podlozi. Naravno ako vam nije ugodno stajati ili vam je hladno biti bosih stopala ili ako imate problema s očima i Sunce vam je u početku prejako tehniku možete slobodno prilagoditi tako da vam bude ugodnije; možete sjediti, ostati u obući, možete gledati kada je poluoblačno ili kroz krošnje drveća, možete raditi i manje od 10 sekundi ali ne više. Možete staviti tanku prozirnu pamučnu gazu preko očiju, ali uvjek kada gledate Sunce trebate skinuti dioptrijske ili sunčane naočale no ako vam je ugodno možete ostaviti svoje kontaktne leće. U početku ako ste osjetljivi možete gledati i 10 minuta zatvorenih očiju dok vam oči ne osnaže i dobiju vitamine od Sunca. U slučaju da ne možete gledati izlaz ili zalaz Sunca zbog nebodera ili planina možete u veću, širu posudu staviti čistu vodu i gledati refleksiju podnevnog Sunca na toj vodi, samo čista voda, ne smije biti prljava niti slana voda. No u refleksiju morske vode možete gledati u siguran sat, dakle prvi sat izlaska ili zadnji sat zalaza Sunca. Bolje je gledati na otvorenom, u prirodi, no isto tako ako imate dobar pogled možete iz svoje kuće ili stana, kroz otvoren prozor ili balkon.
Ako nekoliko dana i preskočite nema problema jer ova vježba ima kumulativno djelovanje, dakle samo nastavljate tamo gdje ste stali.
Djeca do 5 godina i trudnice ne smiju gledati u Sunce no smije majka koja djetetu može prenijeti dobivenu toplinu i ljubav. Djeca od 5 do 15 godina smiju gledati maksimalno do 5 minuta a nakon 15e godine mogu nastaviti dalje.

Ako želite postići samo mentalno zdravlje, a ono je i najbitnije, tada možete gledati Sunce dok ne stignete do 15 minuta, to je dovoljno za takav cilj te nakon toga možete do kraja života nastaviti gledati samo 5 minuta dnevno.

Ako želite imati i dobro fizičko zdravlje te ozdraviti od raznih pa i najtežih bolesti poput AIDSa, raka i sl., također poboljšati vid i korigirati dioptriju (Sunce je prirodni laser) trebate nastaviti gledati do 30 minuta, a zatim možete do kraja života gledati samo 10 minuta dnevno.

Te na kraju ako vam je cilj i duhovni napredak, prosvjetljenje, razvijanje paranormalnih sposobnosti, uspavanih sposobnosti mozga, ili oslobađanje od karmičkih posljedica, tada trebate nastaviti gledati do 45 minuta. To je vrijeme u kojem cijela krv procirkulira očima te svi koji rade preko 45 minuta to rade čisto egzibicionistički i na vlastitu odgovornost. Kada se dođe do 45 minuta gledanja dobro je nakon toga godinu dana šetati bos po toploj zemlji. No pošto je to na našim urbanim ili hladnim područjima nezgodno imamo još jednostavniju mogućnost a to je da nakon 45 minuta gledamo svaki dan za jednu minutu manje, dakle 45, 44, 43... do 15 minuta. Kada smo se vratili na 15 minuta to je minutaža koju možemo nastaviti gledati do kraja života i uživati izvrsno mentalno, fizičko i duhovno zdravlje. Ako želimo i ako smo spremni možemo i prestati jesti krutu hranu no treba napomenuti da cilj nije post pod svaku cijenu već dobro zdravlje tako da ne smijemo ništa forsirati na silu. Zdrav razum i odgovornost prije svega. Trebamo slušati svoje tijelo i svoju vlastitu intuiciju.

Spomenuta je i Solarna voda, Suncem napunjena energetska voda koja ne košta ništa, ne sadrži kemikalije kakve sadrže pića u prodaji te je izvrstan energetski izvor. Jednostavno uzmemo bocu maksimalno do 2L, bolje je manje boce, obavezno staklene i prozirne, nikako plastične, napunimo ih vodom (ako je prljava možemo je prije prokuhati), poklopimo također staklenim čepom ili manjom staklenom čašom, te takvu bocu stavimo da stoji cijeli dan na Suncu (ljeti najmanje 5 sati, zimi najmanje 8 sati). Navečer takvu vodu možemo odmah toplu popiti ili ostaviti da se ohladi na sobnoj temperaturi. Takvu vodu nije preporučljivo stavljati u hladnjak, kuhati niti miješati s ostalim napitcima, već se pije zasebno i treba se iskoristiti u roku 24 sata. Možemo se s njom i prati, umiti, koristiti kao kapi za oči, nos, uši, mazati po opeklinama i sl. Takva voda je preporučljiva bez obzira da li gledate u Sunce ili ne a isto tako za nikoga nije ni obavezna.

Hira je one koji su možda zabrinuti oko 2012. godine utješio da je i u vezi toga sungazing izvrsna tehnika.

Za kraj napomenimo da ovom tehnikom bez da vam oduzima puno vremena, bez da mijenjate stil života, bez gurua, bez obzira koje ste religije, nacije, spola, dobi, seksualnog opredjeljenja, imovinskog i financijskog stanja, bez obzira jeste li vegetarijanci ili niste, sa strpljenjem, opuštenošću i pravilnim gledanjem Sunca u sigurne sate možete dobiti jako velike psiho-fizičke te duhovne dobrobiti, pa čak i sposobnost da uživate izvrsno zdravlje a bez potrebe da jedete hranu. No bitno je da radite zdravim razumom, odgovorno, slušate svoju intuiciju i tijelo umjesto da radite na silu ili forsirate precjenjujući svoje trenutne sposobnosti. Cilj nije ne jesti pod svaku cijenu već uživati dobro zdravlje, postići mentalni mir te po želji i duhovni napredak.

Pošto je praksa besplatna Hira je savjetovao svima da ništa ne gube te da probaju nekoliko dana pa ako ide izvrsno, ako vam se ne sviđa ništa, ne trebate nastaviti.

Za detaljnije informacije preporučujem službenu stranicu Hire Ratan Maneka www.solarhealing.com te prvu i najbolju Hrvatsku stranicu o Sungazingu www.sungazing-hr.org


<
srpanj, 2010
P
U
S
Č
P
S
N
1
2
3
4
5
6
7
8
9
10
11
12
13
14
15
16
17
18
19
20
21
22
23
24
25
26
27
28
29
30
31
Srpanj 2010 (5)
Lipanj 2010 (2)
Svibanj 2010 (2)
Travanj 2010 (1)
Ožujak 2010 (3)
Veljača 2010 (1)
Siječanj 2010 (2)
Prosinac 2009 (5)
Studeni 2009 (5)
Listopad 2009 (5)
Rujan 2009 (2)
Kolovoz 2009 (2)
Srpanj 2009 (6)
Lipanj 2009 (2)
Svibanj 2009 (5)
Travanj 2009 (5)
Ožujak 2009 (8)
Veljača 2009 (8)
Siječanj 2009 (5)
Prosinac 2008 (9)
Studeni 2008 (12)
Listopad 2008 (9)
Rujan 2008 (4)
Kolovoz 2008 (5)
Srpanj 2008 (9)
Lipanj 2008 (9)
Svibanj 2008 (10)
Dnevnik.hr
Gol.hr
Zadovoljna.hr
OYO.hr
NovaTV.hr
DomaTV.hr
Mojamini.tv
Saznajte sve o dobrobitima solarne joge - SUNGAZING HRVATSKA
Hira official
Centar Tara
Udruga za poticanje cjelovitog razvoja čovjeka i promicanje humanog, zdravog i prirodnog načina življenja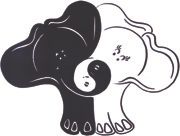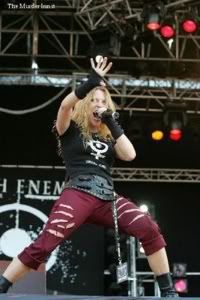 Revel within this nature which we're all a part of. Free this wolf forever!
Free this child! Indui uelui cantla canamos.
-
Eluveitie
Var hälsad du sjufärgade dynasti
Som lindrar min angest och förlöser själens energi
-
Vintersorg
Our spirit was here long before you
Long before us
And long will it be after your pride brings you to your end
-
Lakota indijanac/Nightwish
4000 hungry children die per hour, from starvation,
while billions spent on bombs,
create death showers.
Why,why,why,why must we kill,kill,kill,kill, our own,own,own,own kind
-
System of a Down
Kuni kokonkaunis kaatos,
Kuni havukan luova lento,
Niin on mieli miunki ylväs,
Niin on aatos miunki vappaa.
-
Korpiklaani
The sky is red with the burning fire of the trees
It makes me weep
I see some heavily mutilated animals, running towards me in panic
I am shocked at the selfishness of the men who thought of this destruction
Of the earth on which I was born and raised
-
Slechtvalk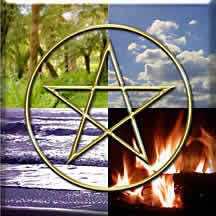 EARTH-AIR-WATER-FIRE-SPIRIT
navratim do:
zoran zeleni
darko zeleni
poet of darkness
wicca dora
indijanka
tu sam (odmak od/primakka)
tomajuda
smisaoživota
suzette
catwoman009
ljubičasta
para(ne)normalan
novapolitika
hatzivelkos
cnn
gocat
ateizam
zeitgeistmovement
earthdoomsday
fight the war, fuck the norm!
af-l
wilko original
wilko dnprodukcija
wilko elves&magic
vargaskinn
missillusion
pink
poisonivy
lucy
nf
symphonical love
demigodess
kinky
snoopyshist
nyna
r.i.p.
mali crni anđeo
lj.m.spodoba
nature friends
big blue
brod u boci
protiv nasilja
Glazba:
Amon Amarth, Apatia No, Apocalyptica, Arch Enemy, Arkona (Rus), Blind Guardian, Elexorien, Eluveitie, Ensiferum (s Jarijem), Epica, Equilibrium, Finntroll, Folkearth, Graveworm, Guano Apes, Haggard, Hladno Pivo, Immortal, Immortal Souls, Kalmah, Kataklysm, Kivimetsän Druidi, Krishna Das, Korpiklaani/Shaman, Kromlek, Los Fastidios, Matriarch, Metallica, Nightwish (s Tarjom), Otyg, Rhapsody of Fire, Scorpions, Serj Tankian, Shakira, Sin Dios, Sirenia, Slechtvalk, Suidakra, System of a Down, The Clash, The Pogues, Therion, Time Treachery (Zd, Hr), Tristania, Vintersorg, Wintersun, Within Temptation...
only one vote per person please to keep real results
samo jedan glas po osobi zbog realnosti rezultata
Free Web Counter
Epica - Resign To Surrender - A New Age Dawns - Pt. IV
Can't move an inch
But for the act to
Leave fingerprints

Freedom farewell
Look in the lens
Answer the questions
Are you a threat?
Nec plus ultra
After all the grabbing, it's time to bite the dust
Leave behind the breaches of my trust
Cleaning up the mess is up to us
Non plus ultra
Now that all hands are tied
We're panic stricken
Wealth out of sight
Demolition, the damaged pride

The price of ambition
Nec plus ultra
The current system leads to profit seeking deeds
Leave behind the traces of our blood
Now the course for change is up to us
Non plus ultra

After all the grabbing
It's time to bite the dust
Leave behind the breaches of my trust
Cleaning up the mess is up to us

Access is now denied
We're panic stricken
Wealth out of sight
Intuition, forgotten guide
The price of suppression
Terre eos vi
Augearis
Perde eos vi
Nobis imperium
Can't move an inch
But for the act to
Leave fingerprints

Freedom farewell
Look in the lens
Answer the questions
Will you behave as required?
When we think the end is here
With nearly all faith gone
There is hope along the way
And there a new age dawns

None are more hopelessly enslaved than those
who falsely believe that they are free
[Goethe]

Nobis victoria
Non plus ultra

Now that all hands are tied
We're panic stricken
Wealth out of sight
Demolition, the damaged pride
The Price of Ambition

Access is now denied
We're panic stricken
Wealth out of sight
Intuition, forgotten guide
The price of suppression

Can't move an inch
But for the act to
Leave fingerprints
Freedom Farewell
Look in the lens
Answer the questions
Will you behave as required?

When we think the end is here
With nearly all faith gone
There is hope along the way
And there a new age dawns

Chasing our addictions we're stunting our growth
Once we get rid of this ballast we'll be able to
Restore the balance and distribute our wealth
Epica - Kingdom Of Heaven - A New Age Dawns - Pt. V
[I. Hold In Derision]

Pioneering, big breakthroughs
Proceeded by the opposition
Hold in derision all that's new
Afraid to lose their own esteem

Scorn shall be directed at the genius
Represses subtle theories of the light
to the questions of life

Quantum physics lead us to
Answers to the great taboos
We create the world around us
God is every living soul

Science, spirituality
Will have to meet along the way and
We need new drifts, another view
Expand our grip on the cryptic soul

Hope is more than a postponed disappointment

Non intellegens nil explicas
Videre nolens nil capies
Non intellegens nil explicas
Incognita non vides

Open your Sahasrara

[II. Children Of The Light]

Light creates us all
Pride will make us fall
Life is meaningful
Life delight us all

Light creates us all
Pride divides us all
Life is meaningful
The soul survives us all

Misled by science
Our wake up call
Conditioning cannot fool us 'till the end

[III. Bardo Thödol]

Guide us safety
through the gates of death

[IV. Paragons Of Perfection]

Nothing here will be the same
I'll see the world through different eyes and
I was given clarity
And the wisdom I can't deny

All that we can never see
Until we leave this frail existence
Is just a shadow of reality
Death is not the final instance

It's not your time
You have to go back... back!
Now!

No, no, I don't want to return,
please let me stay here, don't make me go back

Go back, you've got work to do

We're not alone, we are all one.

Nothing here will be the same
The smallest bit is as big as nature
Our limited capacities
Gives us trouble to comprehend

We are linked in every way
And we're strong as our weakest fragment
Every word that we convey
Is an act with consequences

[V. The Harsh Return]

Light creates us all
Pride will make us fall
Life is meaningful
Life delight us all

Light creates us all
Pride divides us all
Life is meaningful
The soul survives us all

Greed will make us fall
Light will bind us all