Greed will make us fall
Light will bind us all
Razni linkovi:
Zelena akcija
Nevladino, nestranačko, neprofitno i dobrovoljno udruženje građana za zaštitu okoliša
Crvena akcija
Avanti popolo..
MASA
Mreža anarhosindikalista/ica
CAS
Centar za anarhističke studije
H-Alter
Elektroničke novine H-rvacke ALTER-native
Alert
Nezavisni magazin za okoliš
ZaMirZINE
Novine za civilno društvo i urbanu kulturu
Tara
Centar Tara Zadar, yoga, aikido, seminari...
Eko-Zadar
Aktivna zadarska eko udruga
Udruga Z,V.U.K.
Zadarska vizija urbane kulture
Udruga Šigureca, Zadar
"Kreacija - moja bit, moja potreba, moje ispunjenje!"
Food not Bombs
Hrana a ne oružje!
Lush
Prirodna ekološka kozmetika, testirana na ljudima a ne na životinjama
A.L.F.
animal liberation front
TM savez Hr
Savez za transcendentalnu meditaciju
MFB
Mantra Fusion Band, Split
Epica
Symphonic Metal with great lyrics
Korpiklaani
Folk & Humppa Metal, Finska
Time Treachery
Epic/Melodic Death Metal, Zadar
White Angels Zagreb
White Angelsi, jedina normalna stvar u hr nogometu
FC St. Pauli
Jedinstveni nogometni klub iz Hamburga; AntiFa, gay friendly, humanitarni, alternativci, pirati protiv kapitalizma, šovinizma, rasizma..
Možebit simpa političke strankice:

Zelena Lista
Službene stranice političke stranke - Zelena lista
Zelena lista - Facebook
EGP
European Green Party - Ujedinjene Europske Zelene Stranke
Green Politics
Wikipedia - Zelena politika
SRP
Socijalistička Radnička Partija Hrvatske
Veseli Vegani
Promoviranje i uspostavljanje prava životinja, veganstva i nespecizma
Prema uzoru na nizozemske aktiviste koji su uspjeli ući u parlament
Hrvatski laburisti-Stranka rada

Epica - Consign to Oblivion

How can we let this happen and
Just keep our eyes closed 'till the end

The only thing that counts is the prosperity of today
Most important to us is that our bills get paid

Our good intentions have always been delayed

How can we let this happen and
Just keep our eyes closed 'till the end
When we will stand in front of heaven's gate
It will be too late!

Try to unlearn all that you've learnt
Try to listen to your heart
No, we can't understand the universe
By just using our minds
We are so afraid of all the things unknown

A must we appease is the lust to get laid
Nothing really matters, just devouring our prey

Our good intentions have always been delayed so
Our generous acts have always come too late

How can we let this happen and
Just keep our eyes closed 'till the end
When we will stand in front of heaven's gate
It will be too late!

Try to unlearn all that you've learnt
Try to listen to your heart
No, we can't understand the universe
By just using our minds
We are so afraid of all the things unknown
We just flee into a dream that never comes true

Low to the ground we feel safe
Low to the ground we feel brave

Oblivisci tempta quod didicisti

Open your eyes, we're not in paradise
How can't you see this stress is killing me?
Fulfil your dreams; life is not what is seems to be
We have captured time
So time made us all hostages without mercy

Seemingly generous fooling ourselves
Selfishly venomous time tells

Too much thinking goes at the cost of all our intuition
Our thoughts create reality
But we neglect to be!
So we're already slaves of our artificial world
We shouldn't try to control life
But listen to the laws of nature

Open your eyes, we're not in paradise
How can't you see this stress is killing me?
Fulfil your dreams; life is not what is seems to be
We have captured time
So time made us all hostages without mercy

Low to the ground we feel safe
Low to the ground we feel brave

We all think we're generous
But we only fool ourselves
The only thing that matters is
Our way and our vision

Selfishly we're venomous
But you know the time tells us
There is more to life than our
Higher positions, race for perfection
Better, faster
We must return to the laws of the nature
Free ourselves from madness!
Rauhanenkeli
14.06.2009., nedjelja
ZAGREB PRIDE 2009.



U popodnevnim satima, 13. dana mjeseca lipnja, osmi zagrebački Pride, otplesao je ulicama centra grada svoj ples ponosa, ljubavi, mira i prijateljstva. Ispred HNK, kao i obično, okupilo se šareno mnoštvo od petstotinjak ljudi i krenulo u ritmu Zlih bubnjara Masarikovom praćeno jakim snagama specijalne policije i kamera svih mogućih medija.

Kao i uvijek, neki prolaznici su samo gledali, neki mahali a mnogobrojni turisti slikali. Sve je bilo dobro i krasno dok povorka nije stigla do Trga bana Jelačića.

Tamo su nas dočekali urlici crnih košulja - protuskup tzv. hrvatskih nacionalista koji je policija u zadnji čas ipak dozvolila.

Iako su gay i anti-gay skup bili formalno fizički odvojeni kordonom policajaca, mnogo anti-gay prosvjednika je glumilo građane koji čekaju tramvaj (mada je promet bio obustavljen na najmanje pola sata) i tako došlo u mogućnost direktnog napada na Pride kolonu. Smatramo to velikim sigurnosnim propustom policije i pravo je čudo da tom prilikom nitko nije fizički stradao.
Jedinim žrtvama pala su 2 zelena balona koje je pomahnitali HrvaHhHHHHhhhhrvat u bijesu dohvatio i uništio.

Na trgu Bana Jelačića pride povorka je šutke nekoliko minuta odslušala "ubi, ubi pedera" i "pedofili-pederi" uz mnoštvo ostalih najgorih psovki, i onda veselo nastavila dalje prema Zrinjevcu gdje je bio organiziran koncert.

Lanjski Pride je bio bučan nepolitičan skup za slobodu seksualnog izražavanja. Ove godine Zagreb Pride je dobio značajno političko obilježje - antifašizam. Zato je i mnogo više građana došlo jer je smatralo potrebnim da javno izrazi svoje neslaganje s homofobijom, ksenofobijom, rasizmom i nacionalizmom anti-gay prosvjednika.


Članice i članovi Zelene liste sa saborskom zastupnicom Mirelom Holy čekaju ispred HNK da se formira kolona Zagreb Pride 2009
Službeno iz stranke: Evaluacija izbornih rezultata i podrška ratarima i stočarima

EVALUACIJA IZBORNIH REZULTATA ZELENE LISTE

Članice i članovi Zelene liste koji su bili najangažiranjiji u izbornoj kampanji vikend 6. - 7. lipnja proveli su u Zagrebu u hotelu Palace gdje je organizirana radionica posvećena izbornoj kampanji i ostvarenim rezultima na lokalnim izborima u svibnju. Gost radionice je bio dr.Žarko Puhovski a radionicu su vodili Europski zeleni - Anne de Boer i Jaap de Jong iz Nizozemske te Albert Eckert iz Njemačke.

Radionica je odisala optimizmom i pozitivnom energijom što je sigurno bila posljedica postignutih dobrih rezultata na proteklim lokalnim izborima. Ideje koje su članice i članovi iznijeli bit će dragocjeni putokaz u modeliranju daljnjeg razvoja stranke.

PODRŠKA RATARIMA I STOČARIMA

Kompromis kojim su predstavnici Vlade privremeno i bez stvarnih obaveza uspjeli odvratiti seljake od daljeg prosvjeda ne rješava probleme ratara, pa ni stočara. Vlada koja najavljuje kratkoročne mjere tek kada kriza ugrozi egzistenciju tisuća seljačkih obitelji očevidno nije dorasla toj zadaći. I te nedostatne mjere Vlada najavljuje tek u iznuđenoj situaciji, kada je očaj natjerao poljoprivrednike na veliki protestni pohod pred Ministarstvo poljoprivrede, ribarstva i ruralnog razvoja.
Ukoliko se neobavezujuća obećanja potpredsjednice Kosor i ministra Polančeca uopće ostvare, ona će se svesti na malu korekciju otkupnih cijena mlijeka i ograničavanje uvoza nekih mliječnih proizvoda. Kao i svaka protekcionistička politika, to može djelovati samo privremeno, i neće donijeti koristi ako poljoprivreda odmah ne dobije značajan razvojni impuls. Mljekari će možda dobiti privremeno olakšanje, a ratari, prije svega proizvođači pšenice, morat će tek izboriti i takve male ustupke.
Zelena lista već dugo upozorava da prilagodba hrvatske poljoprivrede tržišnoj utakmici i uvjetima koji vladaju u Evropskoj Uniji traži duboke promjene, koje seljaci ne mogu provesti i izdržati sami. Njih neće donijeti nikakva liberalna "šok-terapija", a niti pasivna politika Vlade. Vlada mora pomoći poljoprivrednicima da postanu ekonomski efikasniji, osigurati im potporu ravnopravnu onoj u EU i pružiti podršku u usvajanju novih vidova proizvodnje, kojima će moći konkurirati i na otvorenom tržištu te iskoristiti prednosti prirodnih uvjeta u Hrvatskoj. Na prvom mjestu tu je ekološka poljoprivreda, koja pruža velike šanse razvoja i unosnog proizvođenja, a koja u razvojnoj politici države još nije dobila mjesto koje zaslužuje.
Sve to zahtijeva dugoročnu politiku razvoja i podrške poljoprivrednicima. Zelena lista ističe da politiku kreditiranja poljoprivredne proizvodnje treba staviti u funkciju razvoja, uz znatno veću ulogu Hrvatske banke za obnovu i razvitak, a ne prepuštati seljake komercijalnim kreditima poslovnih banaka.
Neizvjestan ishod prosvjeda ratara i stočara upozorava i na slabost njihovih organizacija, a pogotovu na štetnost povezanosti nekih od njih s partijama na vlasti. Zelena lista pruža podršku snaženju neovisnih interesnih udruga seljaka.
Podrška koju su seljacima nesebično pružili studenti i studentice te ostale građanke i građani Zagreba pokazuje da u društvu ima za njih više razumijevanja i solidarnosti nego u Vladi. Aktivistkinje i aktivisti Zelene liste pridružili su se toj podršci. Odgovorna vlada morala bi čuti ovu poruku javnosti i daleko ozbiljnije rješavati ne samo tekuće, nego i razvojne probleme poljoprivrede.
Za Zelenu listu,
Srđan Dvornik, predsjednik Vijeća Zelene liste


<
lipanj, 2009
>
P
U
S
Č
P
S
N
1
2
3
4
5
6
7
8
9
10
11
12
13
14
15
16
17
18
19
20
21
22
23
24
25
26
27
28
29
30
Srpanj 2010 (5)
Lipanj 2010 (2)
Svibanj 2010 (2)
Travanj 2010 (1)
Ožujak 2010 (3)
Veljača 2010 (1)
Siječanj 2010 (2)
Prosinac 2009 (5)
Studeni 2009 (5)
Listopad 2009 (5)
Rujan 2009 (2)
Kolovoz 2009 (2)
Srpanj 2009 (6)
Lipanj 2009 (2)
Svibanj 2009 (5)
Travanj 2009 (5)
Ožujak 2009 (8)
Veljača 2009 (8)
Siječanj 2009 (5)
Prosinac 2008 (9)
Studeni 2008 (12)
Listopad 2008 (9)
Rujan 2008 (4)
Kolovoz 2008 (5)
Srpanj 2008 (9)
Lipanj 2008 (9)
Svibanj 2008 (10)
Dnevnik.hr
Gol.hr
Zadovoljna.hr
OYO.hr
NovaTV.hr
DomaTV.hr
Mojamini.tv
Saznajte sve o dobrobitima solarne joge - SUNGAZING HRVATSKA
Hira official
Centar Tara
Udruga za poticanje cjelovitog razvoja čovjeka i promicanje humanog, zdravog i prirodnog načina življenja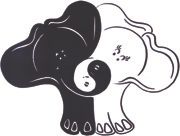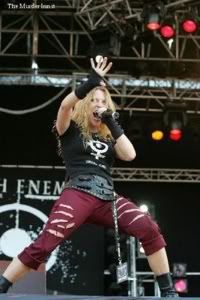 Revel within this nature which we're all a part of. Free this wolf forever!
Free this child! Indui uelui cantla canamos.
-
Eluveitie
Var hälsad du sjufärgade dynasti
Som lindrar min angest och förlöser själens energi
-
Vintersorg
Our spirit was here long before you
Long before us
And long will it be after your pride brings you to your end
-
Lakota indijanac/Nightwish
4000 hungry children die per hour, from starvation,
while billions spent on bombs,
create death showers.
Why,why,why,why must we kill,kill,kill,kill, our own,own,own,own kind
-
System of a Down
Kuni kokonkaunis kaatos,
Kuni havukan luova lento,
Niin on mieli miunki ylväs,
Niin on aatos miunki vappaa.
-
Korpiklaani
The sky is red with the burning fire of the trees
It makes me weep
I see some heavily mutilated animals, running towards me in panic
I am shocked at the selfishness of the men who thought of this destruction
Of the earth on which I was born and raised
-
Slechtvalk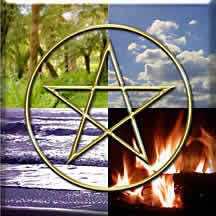 EARTH-AIR-WATER-FIRE-SPIRIT
navratim do:
zoran zeleni
darko zeleni
poet of darkness
wicca dora
indijanka
tu sam (odmak od/primakka)
tomajuda
smisaoživota
suzette
catwoman009
ljubičasta
para(ne)normalan
novapolitika
hatzivelkos
cnn
gocat
ateizam
zeitgeistmovement
earthdoomsday
fight the war, fuck the norm!
af-l
wilko original
wilko dnprodukcija
wilko elves&magic
vargaskinn
missillusion
pink
poisonivy
lucy
nf
symphonical love
demigodess
kinky
snoopyshist
nyna
r.i.p.
mali crni anđeo
lj.m.spodoba
nature friends
big blue
brod u boci
protiv nasilja
Glazba:
Amon Amarth, Apatia No, Apocalyptica, Arch Enemy, Arkona (Rus), Blind Guardian, Elexorien, Eluveitie, Ensiferum (s Jarijem), Epica, Equilibrium, Finntroll, Folkearth, Graveworm, Guano Apes, Haggard, Hladno Pivo, Immortal, Immortal Souls, Kalmah, Kataklysm, Kivimetsän Druidi, Krishna Das, Korpiklaani/Shaman, Kromlek, Los Fastidios, Matriarch, Metallica, Nightwish (s Tarjom), Otyg, Rhapsody of Fire, Scorpions, Serj Tankian, Shakira, Sin Dios, Sirenia, Slechtvalk, Suidakra, System of a Down, The Clash, The Pogues, Therion, Time Treachery (Zd, Hr), Tristania, Vintersorg, Wintersun, Within Temptation...
only one vote per person please to keep real results
samo jedan glas po osobi zbog realnosti rezultata
Free Web Counter
Epica - Resign To Surrender - A New Age Dawns - Pt. IV
Can't move an inch
But for the act to
Leave fingerprints

Freedom farewell
Look in the lens
Answer the questions
Are you a threat?
Nec plus ultra
After all the grabbing, it's time to bite the dust
Leave behind the breaches of my trust
Cleaning up the mess is up to us
Non plus ultra
Now that all hands are tied
We're panic stricken
Wealth out of sight
Demolition, the damaged pride

The price of ambition
Nec plus ultra
The current system leads to profit seeking deeds
Leave behind the traces of our blood
Now the course for change is up to us
Non plus ultra

After all the grabbing
It's time to bite the dust
Leave behind the breaches of my trust
Cleaning up the mess is up to us

Access is now denied
We're panic stricken
Wealth out of sight
Intuition, forgotten guide
The price of suppression
Terre eos vi
Augearis
Perde eos vi
Nobis imperium
Can't move an inch
But for the act to
Leave fingerprints

Freedom farewell
Look in the lens
Answer the questions
Will you behave as required?
When we think the end is here
With nearly all faith gone
There is hope along the way
And there a new age dawns

None are more hopelessly enslaved than those
who falsely believe that they are free
[Goethe]

Nobis victoria
Non plus ultra

Now that all hands are tied
We're panic stricken
Wealth out of sight
Demolition, the damaged pride
The Price of Ambition

Access is now denied
We're panic stricken
Wealth out of sight
Intuition, forgotten guide
The price of suppression

Can't move an inch
But for the act to
Leave fingerprints
Freedom Farewell
Look in the lens
Answer the questions
Will you behave as required?

When we think the end is here
With nearly all faith gone
There is hope along the way
And there a new age dawns

Chasing our addictions we're stunting our growth
Once we get rid of this ballast we'll be able to
Restore the balance and distribute our wealth
Epica - Kingdom Of Heaven - A New Age Dawns - Pt. V
[I. Hold In Derision]

Pioneering, big breakthroughs
Proceeded by the opposition
Hold in derision all that's new
Afraid to lose their own esteem

Scorn shall be directed at the genius
Represses subtle theories of the light
to the questions of life

Quantum physics lead us to
Answers to the great taboos
We create the world around us
God is every living soul

Science, spirituality
Will have to meet along the way and
We need new drifts, another view
Expand our grip on the cryptic soul

Hope is more than a postponed disappointment

Non intellegens nil explicas
Videre nolens nil capies
Non intellegens nil explicas
Incognita non vides

Open your Sahasrara

[II. Children Of The Light]

Light creates us all
Pride will make us fall
Life is meaningful
Life delight us all

Light creates us all
Pride divides us all
Life is meaningful
The soul survives us all

Misled by science
Our wake up call
Conditioning cannot fool us 'till the end

[III. Bardo Thödol]

Guide us safety
through the gates of death

[IV. Paragons Of Perfection]

Nothing here will be the same
I'll see the world through different eyes and
I was given clarity
And the wisdom I can't deny

All that we can never see
Until we leave this frail existence
Is just a shadow of reality
Death is not the final instance

It's not your time
You have to go back... back!
Now!

No, no, I don't want to return,
please let me stay here, don't make me go back

Go back, you've got work to do

We're not alone, we are all one.

Nothing here will be the same
The smallest bit is as big as nature
Our limited capacities
Gives us trouble to comprehend

We are linked in every way
And we're strong as our weakest fragment
Every word that we convey
Is an act with consequences

[V. The Harsh Return]

Light creates us all
Pride will make us fall
Life is meaningful
Life delight us all

Light creates us all
Pride divides us all
Life is meaningful
The soul survives us all

Greed will make us fall
Light will bind us all