Greed will make us fall
Light will bind us all
Razni linkovi:
Zelena akcija
Nevladino, nestranačko, neprofitno i dobrovoljno udruženje građana za zaštitu okoliša
Crvena akcija
Avanti popolo..
MASA
Mreža anarhosindikalista/ica
CAS
Centar za anarhističke studije
H-Alter
Elektroničke novine H-rvacke ALTER-native
Alert
Nezavisni magazin za okoliš
ZaMirZINE
Novine za civilno društvo i urbanu kulturu
Tara
Centar Tara Zadar, yoga, aikido, seminari...
Eko-Zadar
Aktivna zadarska eko udruga
Udruga Z,V.U.K.
Zadarska vizija urbane kulture
Udruga Šigureca, Zadar
"Kreacija - moja bit, moja potreba, moje ispunjenje!"
Food not Bombs
Hrana a ne oružje!
Lush
Prirodna ekološka kozmetika, testirana na ljudima a ne na životinjama
A.L.F.
animal liberation front
TM savez Hr
Savez za transcendentalnu meditaciju
MFB
Mantra Fusion Band, Split
Epica
Symphonic Metal with great lyrics
Korpiklaani
Folk & Humppa Metal, Finska
Time Treachery
Epic/Melodic Death Metal, Zadar
White Angels Zagreb
White Angelsi, jedina normalna stvar u hr nogometu
FC St. Pauli
Jedinstveni nogometni klub iz Hamburga; AntiFa, gay friendly, humanitarni, alternativci, pirati protiv kapitalizma, šovinizma, rasizma..
Možebit simpa političke strankice:

Zelena Lista
Službene stranice političke stranke - Zelena lista
Zelena lista - Facebook
EGP
European Green Party - Ujedinjene Europske Zelene Stranke
Green Politics
Wikipedia - Zelena politika
SRP
Socijalistička Radnička Partija Hrvatske
Veseli Vegani
Promoviranje i uspostavljanje prava životinja, veganstva i nespecizma
Prema uzoru na nizozemske aktiviste koji su uspjeli ući u parlament
Hrvatski laburisti-Stranka rada

Epica - Consign to Oblivion

How can we let this happen and
Just keep our eyes closed 'till the end

The only thing that counts is the prosperity of today
Most important to us is that our bills get paid

Our good intentions have always been delayed

How can we let this happen and
Just keep our eyes closed 'till the end
When we will stand in front of heaven's gate
It will be too late!

Try to unlearn all that you've learnt
Try to listen to your heart
No, we can't understand the universe
By just using our minds
We are so afraid of all the things unknown

A must we appease is the lust to get laid
Nothing really matters, just devouring our prey

Our good intentions have always been delayed so
Our generous acts have always come too late

How can we let this happen and
Just keep our eyes closed 'till the end
When we will stand in front of heaven's gate
It will be too late!

Try to unlearn all that you've learnt
Try to listen to your heart
No, we can't understand the universe
By just using our minds
We are so afraid of all the things unknown
We just flee into a dream that never comes true

Low to the ground we feel safe
Low to the ground we feel brave

Oblivisci tempta quod didicisti

Open your eyes, we're not in paradise
How can't you see this stress is killing me?
Fulfil your dreams; life is not what is seems to be
We have captured time
So time made us all hostages without mercy

Seemingly generous fooling ourselves
Selfishly venomous time tells

Too much thinking goes at the cost of all our intuition
Our thoughts create reality
But we neglect to be!
So we're already slaves of our artificial world
We shouldn't try to control life
But listen to the laws of nature

Open your eyes, we're not in paradise
How can't you see this stress is killing me?
Fulfil your dreams; life is not what is seems to be
We have captured time
So time made us all hostages without mercy

Low to the ground we feel safe
Low to the ground we feel brave

We all think we're generous
But we only fool ourselves
The only thing that matters is
Our way and our vision

Selfishly we're venomous
But you know the time tells us
There is more to life than our
Higher positions, race for perfection
Better, faster
We must return to the laws of the nature
Free ourselves from madness!
Rauhanenkeli
21.11.2009., subota
Precjednički kandidati

"Smijte se tiranima i tragediji koju nameću. Takvi ljudi prihvaćaju naše suze kao dokaz potčinjenosti, ali naš ih smijeh osuđuje na sramotu."

Naime već znate da simpatiziram razne ljevičarske pravce no sam sebe ne mogu svrstati u određenu ladicu, nisam ja ni zeleni ni ekosocijalist ni anarhist nego mi se njihovi stavovi i akcije sviđaju mnogo više od konzervativnih i desnih struja. Hoću reći da nisam ja anarhist pa da ne glasam za nikoga, još uvjek želim vjerovati da osim 99% loših političara i stranaka mora postojati barem 1% onih koji su možda ekološki i duhovno osvješteniji, socijalno osjetljiviji, pošteni, iskreni, dobrih namjera i bliskiji sistemu 'odozdo prema gore', mreža umjesto hijerarhije.

Tako sam jučer gledao predstavljanje kandidata i želio, trudio se vidjeti ima li netko koga bih mogao favorizirati ispred ostalih. Nažalost nisam ga baš našao.

Bogati Amer radije boravi u Americi, zlatnim zubima i šeširem na glavi taj će reć hellou my woman evo ti pljuska or two. Hebrang je na nekom skupu, i bolje da mu ne vidim onu uzdignutu hvalisavu glavu s kojom te gleda s visoka no toliki je očiti glupson da ti čak postane simpatičan i smješan koliko je jednostavno glup čovjek, zaostao ali ipak čovjek.

Onaj Slavonac je možda i rekao koju pametnu ali problem je što nije rekao nego se derao, valjda ima neku govornu manu pa može samo vikati, no još gore od galame je što previše naglašava riječ JA tj. uzvik JAAAAAAAAAAAA SAM BIO TAJ!!!!!!!!!!!!!!!!! Također fizička pojava daje dojam da jede samo svinjetinu, znam ružno je suditi ljude po izgledu ali ima i u tome nešto, naša fizička pojava dosta je uvjetovana i našom nutrinom, mislima, stavovima, načinu života, prehrane itd..

Ona dvojica se svađaju tko je PRVI podržao onu spiku More je kopno, podržavam referendume ali di je sva ta masa bila kad se trebalo boriti za daleko važniji referendum oko prodaje Hrvatske terorističkoj organizaciji poznatijoj pod nazivom NATO, umjesto da su rekli NE TO, nabijem vas NA TO. (Box lijevo navratite do Oštrića koji govori o ta 2 referenduma). Čudno da se nisu počeli svađati oko toga tko ima veći kurac, ajde onda jedan plus njima ipak nisu pali toliko nisko. Pa opet minus Tuđmanu, naime ni on fala bogu ne izgleda kao isprogramirani robot nego čovjek, ali nekakav čovjek-zvijer valjda, jer se glasa REŽANJEM a na panđi mu malo evoluiraniji prst pa ga ističe i njime upire u (ne)vidljive točke po zraku vjerojatno zamišljajući kako nekoga šaketa u glavu ili nešto slično, možda nakon režanja zagrize svoje neprijatelje u žilu kucavicu na vratu.

Između njih hladna kraljica Pusićka, zagovarateljica liberalnog kapitalizma, a govori nekim jezikom napornim za slušanje.

Na drugoj strani kum Bandit, bahati moćnik koji se voli hvalisati i prijetiti svojom moći, izražava se rečenicama tipa dirni se u mene i mogao bi se posklizniti po cesti, ne znaš ti tko sam ja i tome slično. Mantra mu je "institucije pravne države' a ima doista dugačak nos
O Bandićevim aferama malo konkretnije pogledajte na blogu Zelene liste Stenjevec, link u lijevom boxu. Do njega Josipović tijelom okrenut od strašnog Bandita a okrenut prema susjednom Kajinu pokazuje dojam nesamopouzdanije osobe kojoj je potrebna blizina osobe uz koju se osjeća sigurnije, što barem ide u prilog njegovom ljudskom porijeklu a takvim držanjem podsjeća me i na mene samoga pa tračak simpatija okrećem njemu. K tome fino izgleda, milozvučno govori, fini gospodinčić, barem nešto. Nažalost podosta je isprogramiran možda ne samo stranačkim PRom nego možebiti i nekim moćnijim europskim manipulatorima. Govori o pravdi ali kakvoj pravdi? Jeli igdje konkretno spomenuo zauzimanje za zelene teme, ili ljudska prava a da nisu povezana s tom famoznom EU koju stalno spominje ali ne spominje način ulaska već je se drži kao neke mantre čijim samim spominjanjem nestaju svi problemi svijeta? EU EU EU EU EU EU EU EU EU... Ok, ajmo probati kolektivno mantrati mantru EU pa možda riješimo sve probleme svijeta?
Pa da je bar osim EUuuuuu spomenuo koji put i OMmmmm bilo bi već mnogo bolje. No to je već utopija, da se pojavi neki/a kandidat/kinja nekakve zelene ljevice ili neki alternativac ili majstor joge ili tako nešto. Samo neke konzerve s kravatama.

Primorac djeluje još gore, naime ne samo kao robot EUa nego je umislio da je nekakav klon Obame. Prozirno, umjetno, bijedni pokušaj kopiranja Obamine kampanje, klon klona, lutka lutke. Obama nas je zaglupljivao riječima promjena, nada, mi to možemo.. jel se itko zapitao KAKVA promjena? nada KOME? TKO može i ŠTO može? Obamom upravljaju moćnici, manipulacija u kampanji, rečeno je jedno, ostvarivanjem vlasti radi se drugo. Vuk u janjećoj koži, gdje je Bush stao tu Obama neometano i s još većom podrškom nastavlja.

Vidošević će sigurno dobiti dosta glasova, pogotovo ženskih, osunčana koža, tamne obrve, glas, buci buci obrazi.. Iskreno ne znam puno o njemu, no ak se vezuju pojmovi desni centar ili kapitalist, sumnjivi bogataš koji otvara vrata kapitalistima i slično.. ma zlo i naopako..

I za sam kraj ostavljam jedina 3 kandidata koja sam barem malo uzeo u obzir; Vesnica Š.O. simpatična pomalo, blogerica, spominje i okoliš i tako neke simpatičnije stvari ali što onda radi u nekim konzervativnijim strankama koje koaliraju sa satelitskim lažnim zelenim strankama, umjesto da se pridruži malo ozbiljnijim ljevičarsko zelenim strankama, pitam se i kakve je stvari savjetovala onom brrrr prvom rvackom precjedniku, a djeluje kao djevojčica koju će netko zgaziti i jednostavno čak i da je najveća dobrica nema šanse da dobije ozbiljniji broj glasova.

Kajin e on mi je kao bio nekakav favorit ali razočarao na početku i kraju emisije. Ma ulet mu je još i dobar, "mali" protiv "velikih" ali članak koji sam pročitao dan ranije na netu doslovno je izdiktirao u emisiji. Na kraju emisije također, ne može reći završnu riječ bez da doslovno - čita iz bilježnice!
Tu je još i ta stvar da optužuje kriminalce ali nema snage reći koji su to kriminalci i dakle pitanje je hoće li imati snage to i učiniti. Na kraju također pošto nema nekakvu parolu u kampanji na pitanje malo zastane pa ko blesan ispali "svi za mnom!" što je ispalo pomalo smiješno ali također i ljudski i jedna od rijetkih spontanih stvari koju smo mogli od kandidata vidjeti. Ajde barem mu netko iz stranke pripomaže ili sam piskara u svoju bilježnicu pa ne izgleda toliko "opsjednut" kao možda Primorac ili nažalost - Josipović. Ali djeluje kao neki "čovječuljak" ili psić koji laje na zle uljeze ali pas koji laje ne grize i uljezi će malog lajavog psića samo šutnit nogom
Ajde barem je ona naci kokoš Hlo uz tikove i kreveljenje izjavila da ju je strah Kajina, možda bi je i trebalo bit strah
umjesto što se krevelji onako


Dakle želim naglasiti da nisam toliko naivan da mislim da itko može "spasiti" Hrvatsku ili da postoji neki novi pravedni čarobni predsjednik ili predsjednica koja će učiniti ozbiljnije pomake nabolje. Dakle kao i svi "izbori" postavlja se pitanje hoćemo li izabrati neki nedajbože desni centar, zlo od kapitalizma, nekog bahatog đikana, kauboja, nekog tko će nas još više opljačkati i rasprodati vode i šume, zanemariti prirodne potencijale i uništiti ih, ili jednostavno neko "manje zlo" koje neće napravit bogznašto ali će barem napraviti manje štete. To manje zlo nekoć je možda bio SDP, to bi dakle trebao biti Josipović, no da li i oni još uvjek zaslužuju taj "epitet" manjeg zla ili da i od njih odustanemo. Možda doista nitko od kandidata ne zaslužuje "naš" glas? Nažalost naš pod velikim navodnicima uzevši u obzir činjenicu da se glasovi kupuju, prodaju, da više glasaju mrtvi nego živi!
<
studeni, 2009
>
P
U
S
Č
P
S
N
1
2
3
4
5
6
7
8
9
10
11
12
13
14
15
16
17
18
19
20
21
22
23
24
25
26
27
28
29
30
Srpanj 2010 (5)
Lipanj 2010 (2)
Svibanj 2010 (2)
Travanj 2010 (1)
Ožujak 2010 (3)
Veljača 2010 (1)
Siječanj 2010 (2)
Prosinac 2009 (5)
Studeni 2009 (5)
Listopad 2009 (5)
Rujan 2009 (2)
Kolovoz 2009 (2)
Srpanj 2009 (6)
Lipanj 2009 (2)
Svibanj 2009 (5)
Travanj 2009 (5)
Ožujak 2009 (8)
Veljača 2009 (8)
Siječanj 2009 (5)
Prosinac 2008 (9)
Studeni 2008 (12)
Listopad 2008 (9)
Rujan 2008 (4)
Kolovoz 2008 (5)
Srpanj 2008 (9)
Lipanj 2008 (9)
Svibanj 2008 (10)
Dnevnik.hr
Gol.hr
Zadovoljna.hr
OYO.hr
NovaTV.hr
DomaTV.hr
Mojamini.tv
Saznajte sve o dobrobitima solarne joge - SUNGAZING HRVATSKA
Hira official
Centar Tara
Udruga za poticanje cjelovitog razvoja čovjeka i promicanje humanog, zdravog i prirodnog načina življenja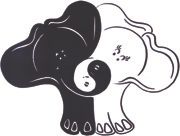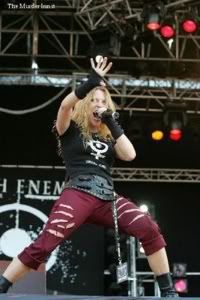 Revel within this nature which we're all a part of. Free this wolf forever!
Free this child! Indui uelui cantla canamos.
-
Eluveitie
Var hälsad du sjufärgade dynasti
Som lindrar min angest och förlöser själens energi
-
Vintersorg
Our spirit was here long before you
Long before us
And long will it be after your pride brings you to your end
-
Lakota indijanac/Nightwish
4000 hungry children die per hour, from starvation,
while billions spent on bombs,
create death showers.
Why,why,why,why must we kill,kill,kill,kill, our own,own,own,own kind
-
System of a Down
Kuni kokonkaunis kaatos,
Kuni havukan luova lento,
Niin on mieli miunki ylväs,
Niin on aatos miunki vappaa.
-
Korpiklaani
The sky is red with the burning fire of the trees
It makes me weep
I see some heavily mutilated animals, running towards me in panic
I am shocked at the selfishness of the men who thought of this destruction
Of the earth on which I was born and raised
-
Slechtvalk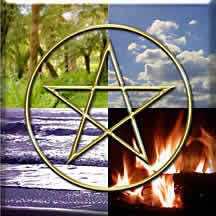 EARTH-AIR-WATER-FIRE-SPIRIT
navratim do:
zoran zeleni
darko zeleni
poet of darkness
wicca dora
indijanka
tu sam (odmak od/primakka)
tomajuda
smisaoživota
suzette
catwoman009
ljubičasta
para(ne)normalan
novapolitika
hatzivelkos
cnn
gocat
ateizam
zeitgeistmovement
earthdoomsday
fight the war, fuck the norm!
af-l
wilko original
wilko dnprodukcija
wilko elves&magic
vargaskinn
missillusion
pink
poisonivy
lucy
nf
symphonical love
demigodess
kinky
snoopyshist
nyna
r.i.p.
mali crni anđeo
lj.m.spodoba
nature friends
big blue
brod u boci
protiv nasilja
Glazba:
Amon Amarth, Apatia No, Apocalyptica, Arch Enemy, Arkona (Rus), Blind Guardian, Elexorien, Eluveitie, Ensiferum (s Jarijem), Epica, Equilibrium, Finntroll, Folkearth, Graveworm, Guano Apes, Haggard, Hladno Pivo, Immortal, Immortal Souls, Kalmah, Kataklysm, Kivimetsän Druidi, Krishna Das, Korpiklaani/Shaman, Kromlek, Los Fastidios, Matriarch, Metallica, Nightwish (s Tarjom), Otyg, Rhapsody of Fire, Scorpions, Serj Tankian, Shakira, Sin Dios, Sirenia, Slechtvalk, Suidakra, System of a Down, The Clash, The Pogues, Therion, Time Treachery (Zd, Hr), Tristania, Vintersorg, Wintersun, Within Temptation...
only one vote per person please to keep real results
samo jedan glas po osobi zbog realnosti rezultata
Free Web Counter
Epica - Resign To Surrender - A New Age Dawns - Pt. IV
Can't move an inch
But for the act to
Leave fingerprints

Freedom farewell
Look in the lens
Answer the questions
Are you a threat?
Nec plus ultra
After all the grabbing, it's time to bite the dust
Leave behind the breaches of my trust
Cleaning up the mess is up to us
Non plus ultra
Now that all hands are tied
We're panic stricken
Wealth out of sight
Demolition, the damaged pride

The price of ambition
Nec plus ultra
The current system leads to profit seeking deeds
Leave behind the traces of our blood
Now the course for change is up to us
Non plus ultra

After all the grabbing
It's time to bite the dust
Leave behind the breaches of my trust
Cleaning up the mess is up to us

Access is now denied
We're panic stricken
Wealth out of sight
Intuition, forgotten guide
The price of suppression
Terre eos vi
Augearis
Perde eos vi
Nobis imperium
Can't move an inch
But for the act to
Leave fingerprints

Freedom farewell
Look in the lens
Answer the questions
Will you behave as required?
When we think the end is here
With nearly all faith gone
There is hope along the way
And there a new age dawns

None are more hopelessly enslaved than those
who falsely believe that they are free
[Goethe]

Nobis victoria
Non plus ultra

Now that all hands are tied
We're panic stricken
Wealth out of sight
Demolition, the damaged pride
The Price of Ambition

Access is now denied
We're panic stricken
Wealth out of sight
Intuition, forgotten guide
The price of suppression

Can't move an inch
But for the act to
Leave fingerprints
Freedom Farewell
Look in the lens
Answer the questions
Will you behave as required?

When we think the end is here
With nearly all faith gone
There is hope along the way
And there a new age dawns

Chasing our addictions we're stunting our growth
Once we get rid of this ballast we'll be able to
Restore the balance and distribute our wealth
Epica - Kingdom Of Heaven - A New Age Dawns - Pt. V
[I. Hold In Derision]

Pioneering, big breakthroughs
Proceeded by the opposition
Hold in derision all that's new
Afraid to lose their own esteem

Scorn shall be directed at the genius
Represses subtle theories of the light
to the questions of life

Quantum physics lead us to
Answers to the great taboos
We create the world around us
God is every living soul

Science, spirituality
Will have to meet along the way and
We need new drifts, another view
Expand our grip on the cryptic soul

Hope is more than a postponed disappointment

Non intellegens nil explicas
Videre nolens nil capies
Non intellegens nil explicas
Incognita non vides

Open your Sahasrara

[II. Children Of The Light]

Light creates us all
Pride will make us fall
Life is meaningful
Life delight us all

Light creates us all
Pride divides us all
Life is meaningful
The soul survives us all

Misled by science
Our wake up call
Conditioning cannot fool us 'till the end

[III. Bardo Thödol]

Guide us safety
through the gates of death

[IV. Paragons Of Perfection]

Nothing here will be the same
I'll see the world through different eyes and
I was given clarity
And the wisdom I can't deny

All that we can never see
Until we leave this frail existence
Is just a shadow of reality
Death is not the final instance

It's not your time
You have to go back... back!
Now!

No, no, I don't want to return,
please let me stay here, don't make me go back

Go back, you've got work to do

We're not alone, we are all one.

Nothing here will be the same
The smallest bit is as big as nature
Our limited capacities
Gives us trouble to comprehend

We are linked in every way
And we're strong as our weakest fragment
Every word that we convey
Is an act with consequences

[V. The Harsh Return]

Light creates us all
Pride will make us fall
Life is meaningful
Life delight us all

Light creates us all
Pride divides us all
Life is meaningful
The soul survives us all

Greed will make us fall
Light will bind us all