Marketing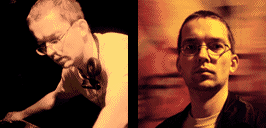 Dole niže se nalazi par setova berlinskog dj/producenta Pacou-a, te informacije vezane za njega i njegovu glazbenu karijeru....uživajte....

Special Jacbri.com guest mix by PACOU
Tracklisting:
Oscar Mulero - Altered State EP
Faceless Mind - Datacat
Age - Return To The Force
Jay Denham - Black Power
Reeko - Methodical
Oliver Ho - Fusion
Morganistic - Crimes & Misdemeanours
Drivetrain - Detroit Tronic
Paul Mac - Anything But
Wise Caucasian - Uno
Surgeon - whose bad hands are this
Sterac - Tresor 143
Pacou- X-Factor
Advent - Tresor West (dubplate mix)
Makaton/Lankyskills - 2jags remixes
Haiku - Ed Chamberlain mix
Regis - Delivered into the hands of indifference
James Ruskin - warm Up 14
Pacou - Imagerie remix (unreleased)
Steve Bicknell - Content 1 remix2
Archae - Genealogy
Inigo Kennedy - Token 1
Exium - Maldavian
Regis - Penetration
JB3 - Believer EP
Paul mac - Shot Through EP
Pacou - Kozzmozz live (unreleased)
UR - Killer Whale
Ben Sims - Flux 7
Robert Armani - Cache 2

Pacou - "Somewhere in Detroit" / Underground Resistance
tracklist:
1. UR - Spirits speak SID 003 Soundpictures EP
2. Mad Mike - Attack Of The Sonic Samurai (Intro) SID 010
3. UR - Lunar Rhythm SID 003 Soundpictures EP
4. Andre Holland - Intangible SID 002 Abstract EP
5. Andre Holland - Journey to Nowhere SID 002 Abstract EP
6. Suburban Knight - Cargo Cult SID 012
7. UR - Sweat Electric (Vocal) SID 001
8. Drexciya - Dr. Blowfins Experiment SID 005 Uncharted EP
9. Mad Mike - Attack Of The Sonic Samurai SID 010
10. Underground Resistance - E.R.P. - Enhanced Rhythm Perception SID 006
11. UR - Transition UR7-3000
12. Drexciya - Hi-Tide SID 005 Uncharted EP
13. 044 aka The Deacon - Fuji SID 010
14. UR - Subversive Communications SID 007
15. The Illustrator - Beautiful Boxer SID 011
16. 044 aka The Deacon - Soulsaver SID 006
17. 038 aka Mad Mike - Soul Power UR7-55
18. UR - A Thousand Questions SID 007
19. UR - Radioactive Rhythms SID 007
20. Mad Mike & The Trinity - Burning Spear ISF 2
21. Andre Holland - Intangible SID 002 Abstract EP
22. Andre Holland - Invisible Pathways SID 002 Abstract EP
23. UR - Killer Whale network URLP 1

Pacou - Technomix Nov 2005
Tracklist
1 Jeff Mills - Zenith (whitelabel)
2 Jeff Mills - Infinitespecial (Axis limited 7")
3 ESP - Idiom (Synewave)
4 Basement Jaxx - FlyLife (Multiply)
5 Sebastian Kramer - Content#1 (Steve Bicknell Mix)
6 Function - Broken Glass (Infrastructure)
7 Jeff Mills - Axis 16 blacklabel
8 Robert Armani - Load (Subvoice)
9 Robert Armani - Blow That Shit out (Joey Beltram Mix) (ACV)
10 Fanon Flowers - Trackmodes (Exalt)
11 DJ Shufflemaster - Psychomaniacs (Housedust/Disq)
12 UR 012 - Fuel for the Fire (UR)
13 Carl Craig - The Climax - Original Mix (Planet E - white vinyl)
14 Aphex Twin - Quoth (Warp - clear vinyl)
15 Dave Gahan - Hidden Houses (Alexander Kowalski RMX) (Mute DJ only Promo)
16 Ectomorph - The Haunting (IT white label promo)
17 Paul Mac - At last (Subconcious Elements)
18 Ben Sims - Symbolism 3
19 Surgeon - Death Before Surrender (Downwards promo)
20 Sebastian Kramer - Fetish (Content whitelabel)
21 Robert Armani - Ambulance (Dance Mania)
22 Joey Beltram - Intermission (Chris Liebing Remix) (Tresor whitelabel)
23 Orlando Voorn - Planet Ultra (Minifunk whitelabel)
24 Joey Beltram - Signal Path (Tresor/ STX whitelabel)
25 Carl Craig (69) - Jam The Box/ Heavy (R+S)
26 Pacou - X - Factor (Cache - clear vinyl)
27 Leandro Gomez - Limbo (Intec whitelabel)
28 Dave Clarke - Just Ride (James Ruskin Mix 1)
29 Oscar Mulero - Altaria (Tresor whitelabel)
30 Joey Beltram - Into Battle (Synewave Whitelabel)
31 Monolake - Plumbicon Live In Osaka (white vinyl)
32 Unique 3 - Activity (Ten)
33 Carl Craig - At Les (R+S limited 5x12" Box)

Pacou LivePA - Promo

Pacou - Mix 20.02.07. - mediafire

Pacou - Promo Mix May 2007 - mediafire

Pacou-UR Mix (Detroit Digital Vinyl / Submerge) [DDV-002]


Pacou (Tresor, Cache; Berlin)

Pacou, rođen 1972, cijeli svoj život proveo je u Berlinu. Završio je školu i upisao studij na lokalnom sveučilištu. Ranih 90-ih počinje kupovati neke od ploča koje je slušao u klubovima svaki vikend. 1993. kupuje prvu malu muzičku opremu i par godina kasnije njegovi materijali počinju se pojavljivati na Tresor labelu i Raw Musique. Bile su to materijali izdani pod imenima "Agent Cooper" (Raw Musique) i "Pacou" (Tresor Music) . U tom periodu (1996-e ) postaje rezident dj u slavnom Berlinskom klubu TRESOR za program zvan "Headquarters" a ubrzo nakon toga 1997. izdaje svoj prvi LP album "Symbolic Language" izdan za Tresor. To isto ljeto ispisao se s faxa i otišao na 3 tjedni put u Detroit i Kalamazoo gdje se upoznaje s Black nation Crew-om. Taj put znatno utječe na njegovu daljnju produkciju.

Sljedeće njegovo izdanje je bilo u "eksperimentalnom techno" stilu, LP album "No computer involved" izdan za Tresor u kom se dublje fokusira na svoj zvuk i ideju. Svaka "stvar" je stvarana s potpuno različitim studijskim postavkama i bez posredstva kompijutera. Na kraju je "No computer involved" bio shvaćen kao soundtrack za trenutnu Berlinsku techno-scenu.

Naredna godina, 1998-a označila je bitan napredak u oba pogleda njegova rada, kao DJ-a i kao producenta. DJ-irao je po cijeloj Europi, Japanu i Australiji. U rujnu 1998 Pacou osniva svoj vlastiti label "LL Records" za koji izdaju Echoplex, Tollstoi, Christian Bloch, Jeroen, Roger23 te sam Pacou. 1999 nastavlja s svojim radom i izdaje 12" singl pod nazivom "A Universal Movement". Tkođer radi i neke remixe za Ben Sims-a i Access 58 iz Velike Britanije.

Još jedan LP album, treći po redu, "State of mind" izdao je u ožujku 2000. i bio je puno više dance flooru okrenut uradak nego "No computer involved". Nakon toga izdaje još tri 12" singla za poznati Nizozemski label Djax-up-beats. Dani turneje ponovo su bili u rasponu od Rio de Janerioa do Melbournea. Obišao je neka mjesta u Brazilu, Ujedinjenim Emiratima, Japanu, Americi....u biti potovanje je za njega postalo od većeg značaja. Učenje o drugim kulturama i ozračjima, iz prve ruke, mijenja njegov pogled na život... U proljeće 2001 Pacou izdaje "Mechwar E.P." i za Black Nation i to je njegovo prvo izdanje na nekom Američkom techno labelu. Te iste godine izdaje za njemacki label Konsequent (singl i album) te za Music Man, Djax i Speaker Attack labelove. Za Music Man je također u 2003. izdao i trece izdanje svoje serije uradaka "Rio Sketches". Tokom te godine zapocinje i novi Livemusic/performance projekt "AUTOFOKUS" (Pacou + Angela Flame), pod kojim tokom 2004. i 2005. izdaje 3 singlice. U veljaci 2004. izdaje jos jedan singl za Tresor, "Last Man Standing" a 2005. godine također je izasao album na Tresor-u (The Berlin Sessions_Tresor 215) kojeg je koproducirao u Berlinu s techno legendom Juan Atkins-om!

Raskinuvši suradnju s Angelom na uspješnom Autofokus projektu otvara Cache label koji je nastavag njegovog kontinuiranog rada te je, glazbeno gledajući, nastavak njegovog prepoznatljivog zvuka kojeg je izgradio kroz "X-Men", "LL Records" i Autofokus. Prvo izdanje na Cache Recordsu izašlo je u listopadu 2005. godine. Bio je to Pacou "Solid Ground EP" (CACHE 001) koji ima 4 stvari od kojih je jedna "Phoenix Steve Rachmad Mix". Drugo izdanje na dotičnom labelu bilo je CACHE 002 - Robert Armani "Classic Acid Trax" izdano prošlog mjeseca (veljača 2006.). Ovim re-press izdanjem dva acid klasika, te Pacou-ovim remixom istih, Cache odaje počast Robert Armani-u. Orginalno izdanje Acid Trax-a je izdano 1992. godine na ACV.

Sa stvari "Flex"sudjeluje na Tresorovoj kompilaciji "Its not over" (Tresor 220). Također je završio stvar s kojom će sudjelovati na "Techno for Tsunami" kompilaciji koja je trebala biti izdana u ožujku 2006. godine.

Do sada, Pacou je nastupao po mnogim zemljama među kojim je i Hrvatska (Future Shock 2001; Tresor Floor). Trenutno je okupiran radom na svom novom labelu "Cache" kojeg je pokrenuo u svibnju 2005. godine.

Web stranica: www.pacou.com
"LL Records" (1998-2001): http://www.ll-store.de/
Cache Records http://www.cacherecords.com/
http://www.myspace.com/pacou


Post je objavljen 18.05.2007. u 15:45 sati.