Marketing
Želite li šaputati ovci na uho? (rok je nažalost prošao...)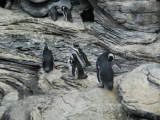 "ESQUILOS LEJANOS"
ART FOR SHEEP
A Carlos Cortes project
developed in collaboration with SAL (Spanish Artists in London)

Call for contributions:

A heard of sheep that roam freely on the hills of Aragón (Spain) will be provided with a number of artworks based on/inspired by the form and function of the traditional Sheep Bell.
After the sheep have enjoyed their new "sheep bells" for a few days the objects will be collected and exhibited in the Museo de Historia de Zaragoza.

We are inviting artists and writers that could be inspired by this idea to submit texts that could be incorporated into this project. Texts could be whispered to the sheep ears, sent to a mobile phone one of the sheep will be carrying, fed to them as edible poems or made into a song to be sang on the prairie and then performed on the opening night. These texts will also be part of the final exhibition. (Find below further information about the ideas behind "ESQUILOS LEJANOS")

Deadline: 16th of December 2006
Send works by email to: carlos@ccortes.fsnet.co.uk, subject: TEXTS-ESQUILOS LEJANOS. You can add your CV, or explain why you are interested, but texts will be judged on their merit only.
There are no fees, works will be credited on the exhibition and the sheep will be forever grateful.
A graphic dossier including records of the exhibition, the sheep, and a collection of texts will be sent to the participants.
Images of some of the sheep bells can be found on: http://www.s-a-l.co.uk/esquilos

Exhibition: MUSEO DE HISTORIA DE ZARAGOZA, Zaragoza, Spain.
Dates: 21st of Dec-2006 to 25th of January 2007

This project is part of TABLAS, a programme of exhibitions organized by E-Migre and sponsored by Zaragoza's Council.

ESQUILOS LEJANOS attempts to generate new audiences for Contemporary Art, as well as questioning the traditional lack of dialogue between urban and rural communities and exploring the impact that Art can have in sheep's lives. The project will also broaden the concept of what an exhibiting space can be and will enliven the sights on the barren hills of Aragon's rural landscape.

About the "ESQUILOS":
"Esquilos" is the local word for "cencerros", which means sheep bells in Spanish. These practical and beautiful objects have different shapes and sizes, and they also fulfill several functions. Primarily they are used to keep the herd "happy" and mobile, they help the sheep to remain together. They are very often given to the sheep that best follow the shepherd, but they are also used to help the little lambs to locate their mothers amongst hundreds of other sheep. Since they are hand made, there are not two esquilos that have the same sound.
Esquilos can be also a sign of death: the shepherd will identify those sheep which haven't bred so that they can be taken to the slaughter house.
The "badajo" is a wooden stick hanging from within the bell that produces that unique sound. They are made of very hard wood, but -despite of that- in time they get eroded by the continuous hits and very often end up having a penis-like shape. That's why the term is also used in Spanish as slang for the male organ.
The random score of a herd and its "Esquilos" is in our opinion awaiting for a clever composer who uses it in a concert "for prepared Piano and herd with sheep bells", or something alike. Anyone out there?


Post je objavljen 26.02.2007. u 23:17 sati.