Marketing
Ne opiri se toliko. Najbolje stvari događaju se onda kada ih ne očekuješ.
to je istina...
mogu vam reć iz vlastitog iskustva,,,
još nisam dokučila zašto al budem ja već neš izfilozofirala...
ugl...
znate što sam shvatila?
da neke stvari za koje sam mislila da će mi biti jako teško napraviti i da će ostaviti dubok trag u mom srcu i da će mi biti jako žao zbog toga
...
zapravo mi i nije bilo tako teško napravit...
neznam zašto...
zar sam postala okrutna i hladnokrvna osoba??
ne, nego jednostavno sam morala nastavit sa životom...
a znate kako se kaže daleko od očiju,daleko od srca





puno se stvari dogodilo u ovih mjesec dana...
i dobrih i loših...al uglavnom dobrih...
mnogo ih se zaljubilo i odljubilo...
ugl, oko mene ima puno mojih frendova koji su zaljubljeni

to je tak slatko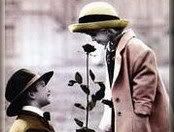 kak je suatka slikica


stvarno neznam kaj bi pametnog pisala...
e da di sam bila stala...
znate kak vas neki vaši postupci i osjećaji iznenade??
to nije da niste voljeli tu osobu ili vam nije bilo stalo do nekoga ili nečega...
nego...jednostavno...bio si spreman i shvatio si da to nije to i nisi dramatizirao nego si nastavio dalje sa životom...
jer, mislim ono...budimo realni nemreš živjeti u prošlosti...
sad bi se haralovička zderala na mene: kazo!!
a dana bi mi rekla da opet neš filozofiram
sorryte ljudi al ja si nemrem pomoć, moram uvjek neš filozofirat....
takva sam...
jbg!!!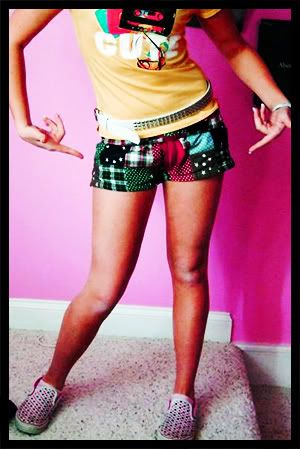 zaljubila sam se u ovu pjesmu čim sam je čula....

Guns 'n' roses-Patience

1,2,1,2,3,4
(whistle)
Shed a tear 'cause I'm missin' you
I'm still alright to smile
Girl, I think about you every day now
Was a time when I wasn't sure
But you set my mind at ease
There is no doubt
You're in my heart now

Said, woman, take it slow
It'll work itself out fine
All we need is just a little patience
Said, sugar, make it slow
And we come together fine
All we need is just a little patience
(patience)
Mm, yeah

I sit here on the stairs
'Cause I'd rather be alone
If I can't have you right now
I'll wait, dear
Sometimes I get so tense
But I can't speed up the time
But you know, love
There's one more thing to consider

Said, woman, take it slow
And things will be just fine
You and I'll just use a little patience
Said, sugar, take the time
'Cause the lights are shining bright
You and I've got what it takes
To make it, We won't fake it,
I'll never break it
'cause I can't take it

(whistle)
...little patience, mm yeah, mm yeah
need a little patience, yeah
just a little patience, yeah
some more patience, yeah
need some patience, yeah
could use some patience, yeah
gotta have some patience, yeah
all it takes is patience,
just a little patience
is all you need *

I BEEN WALKIN' THE STREETS AT NIGHT
JUST TRYIN' TO GET IT RIGHT
HARD TO SEE WITH SO MANY AROUND
YOU KNOW I DON'T LIKE
BEING STUCK IN THE CROWD
AND THE STREETS DON'T CHANGE
BUT BABY THE NAME
I AIN'T GOT TIME FOR THE GAME
'CAUSE I NEED YOU
YEAH, YEAH, BUT I NEED YOU
OO, I NEED YOU
WHOA, I NEED YOU
OO, ALL THIS TIME **
(ah)