Marketing
Dvostruko spiralno stubište/Double spiral staircase
Dragi Čitatelji
nakon što smo kolektivno otvorili Muzej suvremene umjetnosti (klik) zaputili smo se na redovno hodočašće u Graz.
Prošli put ste mogli pratit naše grazerske avanture u potrazi za dvostrukim spiralnim stubištem (klik), a ovi put vas moramo obavijestit da smo ga našli!!!!! Vou vou, jei je!!! I najpredobro je. Obavezno pogledati. O-ba-ve-zno!!!
Nać ćete ga u Hofgasse 15, odma nasuprot katedrale, samo par koraka uzbrdo od Opere.

View Larger Map

Last time we were in Graz you could follow our adventures while we were searching for the double spiral staircase in Graz. This time we found it!!!!! Wow, wow, yeah, yeah!!!! And it is superdupergreat. A must see!
You'll find it on Hofgasse 15, right across the cathedral, just few steps up from the opera house.
Inače, Graz je dvi sedmice prin Božića bi krcat turista i imali smo sriće što smo došli i slikali dvostuko spiralno stubište kad po njemu ni bilo nikoga. Taman smo išli ća kad je u njega nahrupila grupa Poljaka.
Kroz ova vrata uđete u dvor...
Two weeks before Christmas Graz is packed with tourists and we were lucky to get to the double spiralal staircase when it was empty. Just as we left a large Polish group arrived.
So, you go through this gate into the courtyard…
...i tamo je u kuli...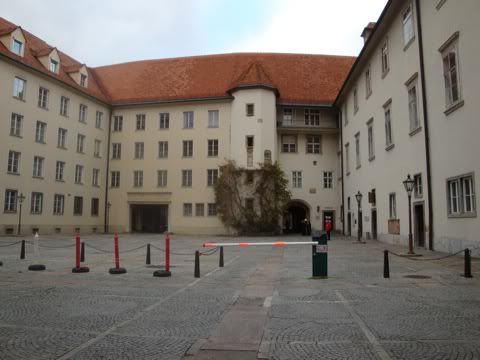 …and there it is, in the tower…
...kroz ova vrata.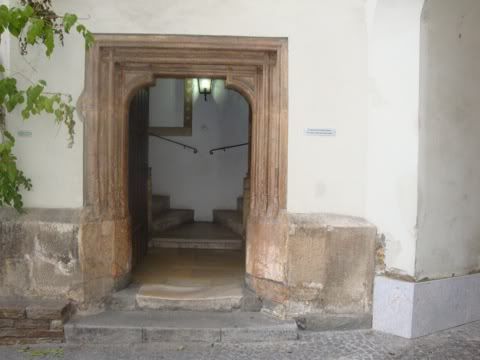 …through this door
...a onda vam se dvostruko spiralno stubište otkrije u svoj ljepoti gotike, starinskih zamagljenih stakala, geometrijske i organske apstrakcije (klik na sliku za veću sliku).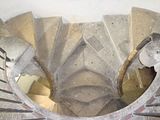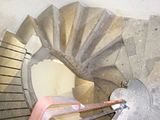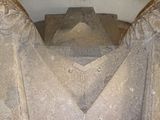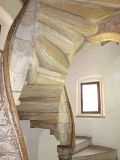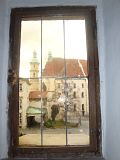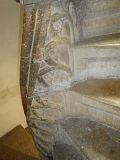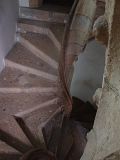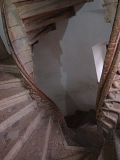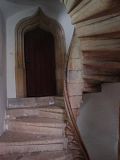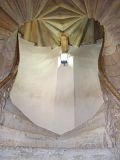 …and then the double spiral staircase reveals itself in all the beauty of gothic, old fashioned blurry glass and geometric and organic abstract art
I na kraju znamo da vas zanima što smo kupili. Nismo puno, ali je sve već kultno i legendarno. Prvo je šubara koja nas podsjeća na naše djetinjstvo u Rusiji i kakvu smo sličnu lani imali cilih sedam dana prin nego smo je izgubili (
klik
,
klik
,
klik
). Drugo je jaketa prigodno nazvana Tribute to Michael Jackson i za nju ne treba riči nego još samo bila rukavica optočena šljokicama.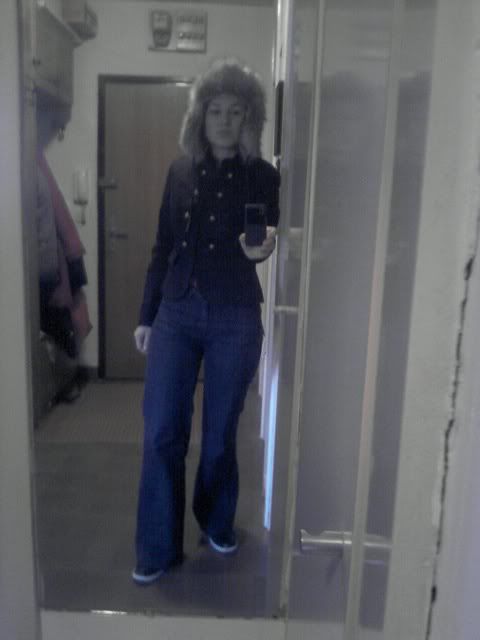 And finally we know you are interested in what we bought. It's not much but those are already cult and legendary objects. First it is a faux fur hat that reminds us of our childhood in Russia. We had one like this last year but we lost it within one week (
click
). The other thing is a jacket we named The tribute to Michael Jackson. No need to talk about it a lot.
Vaši
Post je objavljen 26.12.2009. u 21:33 sati.