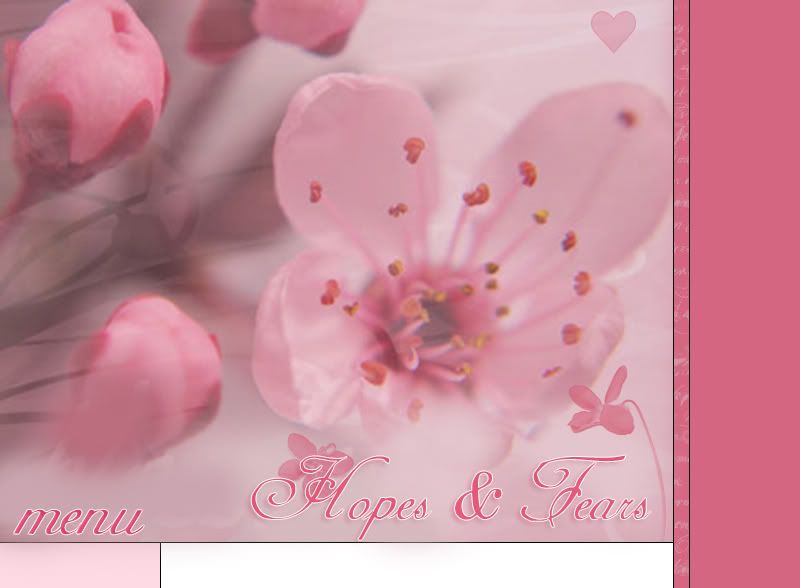 utorak, 01.08.2006.
Goodbye!

Na žalost, i ovom blogu je došao kraj. Nakon osam mjeseci, možda i više, vrijeme je za zadnji post.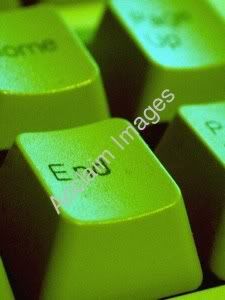 Za svo ovo vrijeme blogiranja toliko sam naučila o sebi i drugima, onima koji me okružuju i vama koje i ne poznam, a opet ste mi toliko dragi. Već sam sto puta pisala o tome kako smo povezani, a da se ne znamo, i sto puta sam pisala razloge zbog kojih pišem blog. Kako stvarno volim pisati sve i svašta, a ovo je najjednostavniji oblik toga što ja pišem, tako uživam u tome. Na ovom blogu sam se trudila ne pisati sve nepotrebne podatke o meni i mom životu, ali sigurna sam da ste i po mojim (često nerazumljivim) postovima shvatili kad sam sretna, kada tužna, i svih mojih ostalih 999 raspoloženja. I uvijek sam bila sretna što sve što mi se događa mogu podijeliti s obitelji i prijateljima, a dodatno još i to što sam puno toga dijelila s vama. I to mi puno znači. Vaš pozdrav u komentarima, vaše slaganje ili neslaganje, vaša razmišljanja, veselili su me novi blogeri isto kao i oni koje čitam već dugo. I trudila sam se ne pisati ništa preosobno, ne govoriti o nepotrebnim stvarima, jer je ovaj blog bio moje malo carstvo, moje utočište nakon napornog ili zanimljivog dana, mjesto gdje ću izreći svoje mišljenje i podijeliti ga s nekim. I zato mi je jako žao što ga zatvaram, ali imam svoje razloge. Unatoč tome, nisam tužna niti deprimirana, nimalo. Znate onu: "Ne budi tužan što je gotovo, budi sretan što se dogodilo!" ? Tako nekako otprilike. Osim toga, ovih dana sam stvarno dobre volje. Netko mi je jednom rekao da nema smisla pisati dnevnik ili blog jer život ionako nije uzbudljiv, svaki dan se događaju iste stvari i tako u krug. Tu se nisam složila jer svatko sam stvara svoju sreću, "avanture", i sve ono što daje dinamičnost tom običnom, svakodnevnom životu. Ja se veselim malim stvarima,sitnicama, glupostima koje drugi možda i ne primjećuju. Zato mi je svaki dan poseban i trenutno sam happy zbog sto i jedne stvari.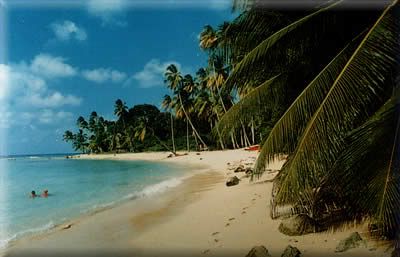 Naravno, nisam ni ja uvijek Cvijeta Sunshine, nitko nije. Samo želim reći to da mi je drago što je ovaj blog postojao, i hvala svima vama koji ste bili by my side! Što također ne znači da je zauvijek kraj – nećete me se tako lako riješiti, još vas ja čitam i komentiram. Ostaju mi lijepe uspomene, vaši blogovi, lijepa poznanstva i prijateljstva, neka od kojih sam potvrdila ovih dana. Nadam se da i vama ostaju lijepe stvari i prijateljstva, dok nekim drugima može ostati samo stid i sram (zna na koga se odnosi).
Lijepo vas pozdravljam, uživajte u ljetu i zapamtite – iskoristite vrijeme najbolje što možete, dajte maksimum od sebe i uljepšajte dane sami sebi i drugima! Puno vas voli vaša
Hopes&Fears!
kolovoz, 2006
P
U
S
Č
P
S
N
1
2
3
4
5
6
7
8
9
10
11
12
13
14
15
16
17
18
19
20
21
22
23
24
25
26
27
28
29
30
31
Dnevnik.hr
Gol.hr
Zadovoljna.hr
OYO.hr
NovaTV.hr
DomaTV.hr
Mojamini.tv
Komentari On/Off

I´LL BE THERE FOR YOU

So no one told you life was gonna be this way
Your jobs a joke, you're broke, your love life's D.O.A.

It's like you're always stuck in second gear
And it hasn't been your day, your week, your month,
or even your year
but..

I'll be there for you
When the rain starts to pour
I'll be there for you
Like I've been there before
I'll be there for you
'Cuz you're there for me too...

You're still in bed at ten
And work began at eight
You've burned your breakfast
So far... things are goin' great

Your mother warned you there'd be days like these
Oh but she didn't tell you when the world has brought
You down to your knees that...

I'll be there for you
When the rain starts to pour
I'll be there for you
Like I've been there before
I'll be there for you
'Cuz you're there for me too...

No one could ever know me
No one could ever see me
Seems you're the only one who knows
What it's like to be me
Someone to face the day with
Make it through all the rest with
Someone I'll always laugh with
Even at my worst I'm best with you, yeah

It's like you're always stuck in second gear
And it hasn't been your day, your week, your month,
or even your year...

I'll be there for you
When the rain starts to pour
I'll be there for you
Like I've been there before
I'll be there for you
'Cuz you're there for me too...

I'll be there for you
I'll be there for you
I'll be there for you
'Cuz you're there for me too...

I STILL HAVEN´T FOUND WHAT I´M LOOKING FOR

I have climbed highest mountain
I have run through the fields
Only to be with you
Only to be with you

I have run
I have crawled
I have scaled these city walls
These city walls
Only to be with you

But I still havent found what Im looking for
But I still havent found what Im looking for

I have kissed honey lips
Felt the healing in her fingertips
It burned like fire
This burning desire

I have spoke with the tongue of angels
I have held the hand of a devil
It was warm in the night
I was cold as a stone

But I still havent found what Im looking for
But I still havent found what Im looking for

I believe in the kingdom come
Then all the colors will bleed into one
Bleed into one
Well yes Im still running

You broke the bonds and you
Loosed the chains
Carried the cross
Of my shame
Of my shame
You know I believed it

But I still havent found what Im looking for
But I still havent found what Im looking for
But I still havent found what Im looking for
But I still havent found what Im looking for...

WITH OR WITHOUT YOU

See the stone set in your eyes
See the thorn twist in your side
I wait for you

Sleight of hand and twist of fate
On a bed of nails she makes me wait
And I wait without you

With or without you
With or without you

Through the storm we reach the shore
You give it all but I want more
And Im waiting for you

With or without you
With or without you
I cant live
With or without you

And you give yourself away
And you give yourself away
And you give
And you give
And you give yourself away

My hands are tied
My body bruised, shes got me with
Nothing to win and
Nothing left to lose

And you give yourself away
And you give yourself away
And you give
And you give
And you give yourself away

With or without you
With or without you
I cant live
With or without you

With or without you
With or without you
I cant live
With or without you
With or without you








THE SHOW MUST GO ON

Empty spaces - what are we living for?
Abandoned places - I guess we know the score..
On and on!
Does anybody know what we are looking for?

Another hero - another mindless crime.
Behind the curtain, in the pantomime.
Hold the line!
Does anybody want to take it anymore?

The show must go on!
The show must go on!
Inside my heart is breaking,
My make-up may be flaking,
But my smile, still, stays on!

Whatever happens, I'll leave it all to chance.
Another heartache - another failed romance.
On and on!
Does anybody know what we are living for?
I guess i'm learning
I must be warmer now..
I'll soon be turning round the corner now.
Outside the dawn is breaking,
But inside in the dark I'm aching to be free!

The show must go on!
The show must go on! Yeah!
Ooh! Inside my heart is breaking!
My make-up may be flaking!
But my smile, still, stays on!
Yeah! oh oh oh

My soul is painted like the wings of butterflies,
Fairy tales of yesterday, will grow but never die,
I can fly, my friends!

The show must go on! Yeah!
The show must go on!
I'll face it with a grin!
I'm never giving in!
On with the show!

I'll top the bill!
I'll overkill!
I have to find the will to carry on!
On with the,
On with the show!

The show must go on.

THE HARDEST PART

And the hardest part
Was letting go not taking part
Was the hardest part
And the strangest thing
Was waiting for that bell to ring
It was the strangest start

I can feel it go down
Bittersweet I could taste in my mouth
Silver lining the clouds
oh And I
I wish that I could work it out

And the hardest part
Was letting go not taking part
You really broke my heart
And I tried to sing
But I couldn't think of anything
And that was the hardest part

I can feel it go down
You left the sweetest taste in my mouth
You're a silver lining the clouds
Oh, and I
Oh, and I
I wonder what its all about [x2]

Everything I know is wrong
Everything I do it just comes undone
And everything is torn apart
Oh and thats the hardest part
Thats the hardest part
Yeah, thats the hardest part
Thats the hardest part
Linkovi
Blog.hr
Forum.hr
Monitor.hr
Index.hr
Lyrical melody
Wikipedia
T-portal

Moji dragi bloggeri:

A gdje je ljubav?
Amerie
Angry girl
Ariel
Bllankk
Bložica
Charape
Cory
Črnkica
Darla
Devil angel
Djecko
D.S.O.
Dupinka
Eris Servant
Eruditna
Flicker
Freestylerica
Frknuta mala
Ivo
Jeanne
Karla
Kia
Kiki
Kulerica
Lacrima
Ledena boginja
Loverica
Lunny
Mala Chi
Marryann
Melody
Michelangelo
Milena
Mlijeko i med
...my.diary...
Morska nevera
Naja
Nutshell
Orion lady
Paločka
Paprichica
Plavi leptirić
Ragazzina
Rozan
Tea
Teuta
Tighelia
Tweety
UPM blog
Vanda
Xantippa
Zvrka
Žućo