subota, 02.02.2013.
Naj bolji/gori redatelj, glumačke nade i epizode u 2012

Prošle godine redatelji se baš nisu iskazali, pogotovo ovi poznatiji, no i tad je bilo nekoliko imena koje treba zapamtiti. Stoga sam odlučio izabrati samo po jednog iz svake kategorije najbolji / najgori.
Što se tiče najboljih nada u ženskoj i muškoj konkurenciji bilo je podjednako (npr. Kristen Connolly, Joseph Gordon-Levitt), no ovim dvjema (zbog mladosti najviše) na listi predskazujem u narednim godinama ne samo bogate karijere, nego i osvajanje prestižnih nagrada. Dakle nastavljamo izbor sljedećim filmskim imenima:


NAJBOLJI REDATELJ - Joss Whedon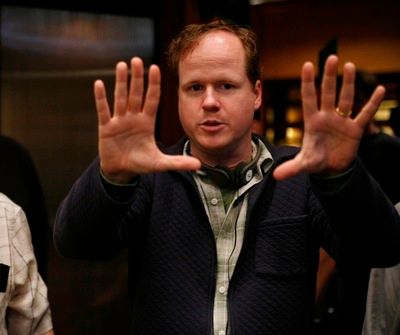 - iz prošle godine jedini pravi konkurent Whedonu (čovjek je ujedno i odličan scenarist) je Don Coscarelli i to sa svojim uvrnutim "John Dies at the End", no kod Jossa je prevagnulo to što je režirao megablockbuster "The Avengers" koji smatram jednim od najtežih filmskih projekata u zadnje vrijeme koji se snimio. No, tvorac popularnog serijala "Buffy the Vampire Slayer" (1997–2003) poznaje sve cake devete umjetnosti i poznaje strip likove jako dobro, te je ujedno i filmski znalac a to je uspio pokazati i u svom drugom (žanrovski jednostavnijem) filmu koji je također izašao u kina prošle godine "Cabin in the Woods" (bio također scenarist filma). "The Avengers" je bio kompliciran zbog mnogo likova koji imaju kompleksne karakterizacije, kojima je trebalo dobro rasporediti vrijeme u filmu, pa stoga ne možemo reći da mu se 'zalomilo' s "Osvetnicima", a i drago mi je kako čujem da je on redatelj i nastavka.

p.s. - koliko je zajebano snimati film sa mnogo superjunaka u jednom filmu, govori i još i to kako se nije realizirao davni projekt "Justice League" (tj. "Justice League of America") u kojem glavnu riječ vode Batman, Superman, Wonder Woman i Flash. Zadnje što se čuje da se snimanje počinje 2015, a sve to zahvaljujući upravo dobroj zaradi Jossovog filma.


NAJGORI REDATELJ - Paul W.S. Anderson




- ogavan redatelj koji je imao samo 3 odlična filma u početku svoje karijere (Na rubu horizonta, Mortal Kombat, Vojnik) i jedan polovično zadovoljavajuć (Resident Evil). Svoju karijeru redatelja je uništio Resident Evil serijalom bez obzira što ti njegovi i poneki ostali (Tri Mušketira) gdje je sve podvrgnuo Matrix kerefecima... Ali najgore od svega je što dolazi i 6-ti Resident Evil... Mislim da nemam bolje riječi i da nisam bolje opisao Andersonovu režiju od toga da su obični slow motion kerefeci koji gledatelju idu na živce kad su non stop u prvom planu uz očajnu priču i radnju koja je potpuna salata gluparija svega i svačega ubačenog iz Resi Univerzuma... Okani se toga Paule molim teeee....

p.s. - jedini redatelj koji je mogao konkurirati za najgoreg redatelja je John Gulager, čija je režija također neviđeno loša

NAJBOLJA MLADA ŽENSKA GLUMAČKA NADA - Jennifer Lawrence




- glumica je 1990-to godiše, a već je ostvarila neka planetarno popularne uloge (Raven / Mystique u "X-Men: Prva generacija" i Katniss Everdeen u "Igre Gladi"), tako da joj je od 2011 godine karijera krenula u strmoglave visine. Lijepa i talentirana glumica obećava da bi mogla uskoro ostvariti i mnogo zahtijevnije uloge u drugim i ozbiljnijim žanrovima, tako da se nadam da neće u sljedeće dvije godine podbaciti, te tako moje prognoze baciti u vodu.


NAJBOLJA MLADA MUŠKA GLUMAČKA NADA - Andrew Garfield




- odličan mladi glumac je predivno skinuo ulogu Čovjeka Pauka i upravo je zbog toga moj izbor muške nade koja obećava. Dakako Andrew je već imao neke dobre uloge u filmovima poput "Imaginarij Dr. Parnassusa" i "Društvena mreža" no ova u "The Amazing Spider-Man" mu otvara vrata za konkretnije i ozbiljnije uloge. A on je talentiran i sigurno je da će to znati iskoristiti. Ono što znam jest da sam u njegovom Peteru Parkeru uživao.



NAJBOLJE EPIZODNE ULOGE - TOP 5 :


5) Michael Wincott kao Ed Gein u filmu "Hitchcock " (2012)




- Michael može biti odličan glumac kad to želi, ali kad ne želi onda se previše preglumljuje. Sva sreća da je ovom epizodnom ulogom serijskog ubojice Eda Geina odličan (već nekoliko godina glumački ne blista), a moram priznati da sam ga jedva prepoznao koliko se promijenio u licu. Wincott je svakako najbolji Ed Gein do sada i to bez obzira što se vrlo malo pojavljuje u filmu.

NAJBOLJA SCENA - kad udari lopatom brata po glavi i kad policija otkrije truplo njegove majke


4) Paul Giamatti kao Arnie Blondestone u filmu "John Dies at the End" (2012)




- Giamatti je izniman karakterni glumac i bilo ga je gušt gledati u ovoj epizodnoj ulozi, iako mu ova uloga neće spadati u neke pamtljive. Bez obzira njegov lik i njegova gluma bila je dovoljna za 4 mjesto.

NAJBOLJA SCENA - kad njegov lik sazna istinu o sebi


3) Stan Lee kao školski knjižničar u filmu "The Amazing Spider - Man" (2012)




- vremešni starčić od 91 godine i tvorac mnogih strip junaka iz Marvela (Hulk, X-Men, Fantastic Four, Iron Man, Thor...) od kojih je Čovjek Pauk. Obožavam njegove cameo pojave u Marvelovim filmovima i ova mu je najbolja do sada.


2) Thanos u filmu "The Avengers" (2012)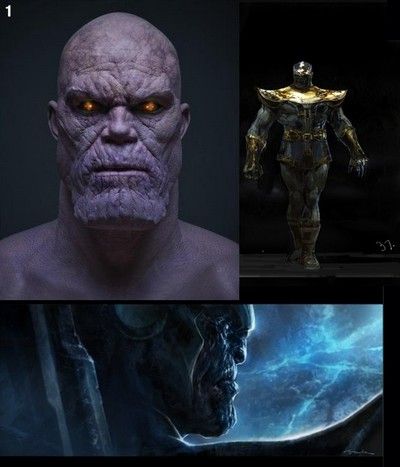 - najbolji moment filma je na odjavnoj špici kad vidimo Thanosa kako se zlobno smije gledajući planet Zemlju, te kako znamo da je on sljedeći protivnik na kojem će mnogi pripadnici "Osvetnika" zube polomiti.
Thanos je inače jedan od najjačih (neki bi rekli najjači) negativaca u Marvel Univerzumu koji može bez problema srediti bilo kojeg člana "Osvetnika" i to sa Hulkom i Thorom zajedno.
Onda ne čudi što je on moj izbor br. 2 u ovoj listi...


1) David Hasselhoff kao on sam u filmu "Piranha 3DD" (2012)




- možemo mi svašta govoriti o Hoffu ali ovdje je definitivno pokrao slavoluke. Najpozitivnija stvar filma je upravo David Hasselhoff, koji se bez problema sprda na svoj račun i na račun svog najpoznatijeg lika kojeg je glumio - spasioca Mitcha Buchannona u seriji "Baywatch" i to onako da lijepo za gledanje. Kapa dolje...

NAJBOLJA SCENA - kad krene u spašavanje ekipe koje su napale piranje i to uz glavnu temu "Save Me" iz serije "Spasilačka Služba"