petak, 01.02.2013.
Najbolji glumci u 2012 godini

Evo i glumačke ekipe najboljih u prošloj godini (ovo se samo odnosi na glumce koji su glumili u horor, SF i Fantasy žanrovima).

The Best actors in 2012 TOP 5:

5) Michael Fassbender kao David u "Prometheus" (2012)




- Fassbender je u zadnjih 7-8 godina uspio napraviti glumačku zvijezdu od sebe (pratim ga još od uloga u "300" i "Eden Lake"), te je po meni do sada najbolju ulogu odigrao u "X-Men: Prva generacija" gdje je mastralno odigrao mladog Erika Lehnsherra znanog kao Magneto. U prequelu "Aliena" je odradio fin glumački posao i uz Charlize Theron je bio najbolji glumac u postavi. Dok je drugima gluma u tom filmu oscilirala, njegova nije. No, koliko god dobar bio moram da napomenem da nije bio bolji od Iana Holma i Lancea Henriksena...


4) David Morrissey kao The Governor u seriji "The Walking Dead" (2012) sezona 3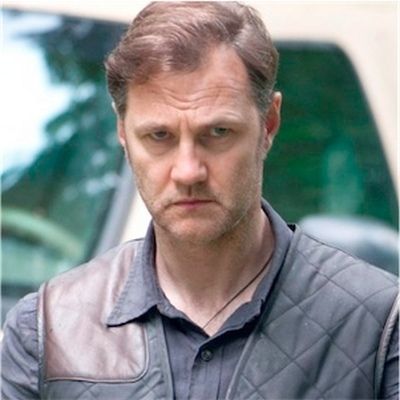 - jedini koji je po meni zaslužio da ga stavim na ovu listu, a da nije glumac velikog ekrana. Britanac David Morissey nije imao mnogo kvalitetnih uloga, pa se zbog toga nije iskazao, no uloga Philipa Blakea / Guvernera mu je pristala kao salivena (bez obzira što je crtana verzija fizički mnogo drugačija), te daje naznake jako dobrog glumca. Uglavnom vidjet ćemo u budućnosti. Jedno je sigurno - njegova kvalitetna i uvjerljiva gluma jedan je od razloga zbog čega je serija toliko popularna...


3) Joseph Gordon-Levitt kao John Blake u "The Dark Night Rises" (2012)




- Joseph je pripadnik novog glumačkog naraštaja za kojeg će u budućnosti biti rezervirane nominacije za neke od prestižnih nagrada poput Zlatnog globusa ili Oskara, pod uvijetom da nastavi sa glumom kakvu nam predočuje u zadnjih par godina. U "Looperu" je bio odličan, no za mrvu je prevagnula uloga Johna Blakea, jer među toliko jakih i dokazanih glumačkih imena Gordon-Levitt se uspio dokazati kao glumac istih kvaliteta i odlika, kao i njegove mnogo poznatije kolege poput Garyja Oldmana i Christiana Balea. Ono što mogu reći iz viđenoga jest da bi bio odličan izbor za novoga Batmana. Dotle, moramo vidjeti kako će odglumiti lik Johnnyja u "Sin City 2".


2) Anthony Hopkins kao Alfred Hitchcock u "Hitchcock" (2012)




- što reći o ovom glumačkom velikanu i veteranu a da još ne znamo. Jednostavno ništa. Nema sumnje da je Sir Anthony jedan od najboljih glumaca današnjice, pa stoga ne čudi što je visoko na ovoj listi. Dakako Anthony je imao u svojoj bogatoj i plodnoj karijeri boljih glumačkih ostvarenja (npr. Hanibal Lecter, William Blight iz "The Bounty"), ali u zadnjih par godina ova uloga Alfreda Hitchcocka mu je definitivno najbolja, jer je velikog majstora napetosti jako dobro skinuo tako da su upravo on, i još bolja Helen Mirren, najviše zaslužni što mi je film "Hitchcock" bio ugodno i jako pozitivno filmsko iznenađenje. Hopkinsova kvaliteta kao glumca se vidi po tome što je sa lakoćom uronio u sam lik te ga načinio opipljivim gledatelju sa svim onim sitinim i finim karakteristikama koje glumu čine tako zanimljivom.


1) Mark Ruffalo kao Dr. Bruce Banner u "The Avengers" (2012)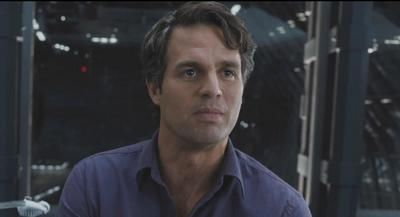 - Ruffalov Banner je imao vrlo malo vremena u filmu da bi prikazao nešto, ali to je ipak dovoljno da me sam glumac zadivi, te nam da najboljeg Bannera uz onog kojeg je glumio na TV-u Bill Bixby (ni ostali na svoj način nisu loši, no ova dva glumca su deinitivno na vrhu). Mark je svojom odličnom glumom ne samo prikazao svu finoću odlične karakterizacije samog (kompliciranog) lika dr. Bannera, nego je glumački nadmašio Chrisa Hemswortha (Thor), Jeremyja Rennera (Hawkeye) i Chrisa Evansa (Captain America), koji su imali mnogo vremena da se dokažu i iznenade nas nečim boljim od nazovimo to tako solidne glumačke izvedbe.
Nadam se da će u drugom nastavku "Osvetnika" Mark Ruffalo dobiti više vremena da do kraja pokaže što može, te da tako njegov Banner tj. Hulk dobije film kakav zaslužuje...radujem se takvom raspletu situacije.