utorak, 29.01.2013.
Najbolje glumice u 2012 godini

Nešto me u zadnje vrijeme zafrkava comp, pa se moram svakako snalaziti, no kako bilo uspio sam se snaći da nastavim listu najboljih i najgorih u 2012. Ovaj put je na redu lista najboljih glumica, pa krenimo redom :

The Best actress in 2012 TOP 5:

5) Kristen Connolly kao Dana Polk u "Cabin in the Woods" (2012)




- Kod ovakve vrste filmova vrlo je važno imati uvjerljivu mladu glumicu koja će svojom uvjerljivom glumom simpatizirati gledatelju svoj lik. Mlada Kristen je to obavila na jako dobar način, pa stoga ne čudi što se upravo ona našla na mojoj listi. Njen lik Dane Polk sigurno je jedan od rijetkih simpatičnih likova iz prošle godine što sam gledao u horor filmovima, te je svakako jedan od onih zaslužnih elemenata zbog čega je film tako dobro prošao i kod kino publike, ali i kod kritike. Slatka Connolly sigurno spada u onu kategoriju mladih glumačkih nada, te vjerujem da ćemo za nju još čuti....i to u skoroj budućnosti (naravno najvjerojatnije te vijesti neće biti više vezane za horor žanr).


4) Olivia Thirlby kao Judge Cassandra Anderson u "Dredd 3D" (2012)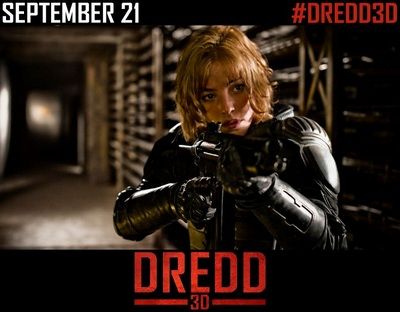 - Olivia Thirlby me je strašno iznenadila. Njena glumačka izvedba u ovom doista dobrom SF akciću je odlična, tako da je po kvaliteti izvedbe možda čak i bolja od glavnog glumca filma Karla Urbana. Njena sudkinja Anderson karakterno je solidno napisan lik, no Olivia sve nedostatke, ako ih je bilo nadoknađuje svojom preciznom i uvjerljivom glumom. Mogu reći da se bolje iskazala u akciji od jedne Mille Jovovich što ipak nešto znači. Po ovome što sam do sada vidio mlada Thirlby zaslužuje da dobije priliku u boljim filmskim projektima. Ona sama je dokazala da je pred njom lijepa glumačka budućnost.


3) Anne Hathaway / Scarlett Johansson kao Black Widow / Catwoman u "The Dark Knight Rises" (2012) / "The Avengers" (2012)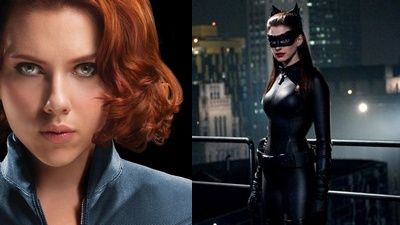 - Obje glumice su odlične u svojim ulogama, te nisam želio niti jednu od njih izdvojiti. Ni Scarlett ni Anne odavno već nisu više samo ljepuškasta lica u romantičnim ulogama i filmovima već su se dokazale ili se dokazuju u ozbiljnim oskarovskim ulogama. Obje su odradile fantastičan posao odigravši doista zahtijevne uloge (bez obzira što se govori o ulogama junakinja u filmskim adaptacijama stripa). Malo teži je posao imala Hathaway jer je ipak morala uskočiti u lik Žene Mačke, te je pri tome trebala dostojno zamjeniti Michelle Pfeiffer koja je u Burtonovom "Batman Returns" igrala istu ulogu. I uspjela je. Što se tiče Johansson, ona je reprizirala svoju ulogu Natashe Romanoff aka Black Widow, te znalački produbila svoj lik i približila ga gledatelju što je kvalitetnije znala, pa se tako ravnopravno kako glumom tako i kao lik nosila sa ostatkom glumačke ekipe "Osvetnika" u kojoj su svi ostali muški glumci, čiji su likovi mnogo popularniji od njezinoga.

p.s - naglasit ću i to da je Scarlett Johansson imala još jednu odličnu ulogu i to sporednu u poluautobiografskom filmu "Hitchcock", gdje je također kvalitetno odglumila Janet Leigh, tako da je lako i ta njena prezentacija slobodno mogla ući u ovaj izbor...no ipak sam malu prednost dao ulozi u "Osvetnicima"


2) Emma Stone kao Gwen Stacy u "The Amazing Spider-Man" (2012)




- Emmu sam zavolio kao glumicu od onog trenutka kad sam ju ugledao u "Zombielandu" i vjerovao sam da joj to neće biti jedina dobra uloga, zbog toga jer se vidjelo da je jako kvalitetna mlada glumica. Bogme nisam se prevario. Moram reći da mi se njena Gwen Stacy mnogo bolje dopala od Mary Jane Watson pomalo hladne Kirsten Dunst. Jednostavno Emma je to odigrala sa dušom, pa tako njen lik ima onu stripovsku toplinu koja je serijalu Spiderman nedostajala na ženskoj bazi. Stone je vidi se znalački odradila sve one male zahtijevne dionice, pa tako njen lik u izvedbi izgleda najbolje. Odlična je vijest da je pristala repirzirati svoju ulogu Gwen Stacy u nastavku "Čudesnog Čovjeka Pauka", no na žalost mislim da će joj liku to biti i zadnja upojava (jedino ako taj događaj tempiraju za treći dio, jer do sada nema naznake da će se u nastavku pojaviti Norman Osborn), jer svi mi koji smo čitali strip znamo što se događa sa Gwen kad se obračunaju Green Goblin i Spiderman na mostu Georgea Washingtona u stripu The Amazing Spider-Man #121


1) Helen Mirren u kao Alma Reville u "Hitchcock" (2012)




- Uz Judi Dench najkvalitetnija britanska glumačka veteranka. Mislim da već svi mi filmofili mnogo toga znamo o Helen Mirren, pa se neću mnogo truditi otkrivati toplu vodu. Ja osobno ću je najviše pamtiti po ulozi Morgane u filmu "Excalibur" (1981). Izgleda da što je starija da je sve bolja i bolja glumica. Ove godine je svakako maestralna u ulozi Alme Reville žene Alfreda Hitchcocka i ne mogu se načuditi da nije nominirana za nagradu Oskar u konkurenciji najbolje ženske uloge. U filmu je Mirren doslovce glumački pojela Anthonyja Hopkinsa, te se film trebao zvati "Alma" a ne "Hitchcock", no iako nije dobila nominaciju za nagradu zvanu Oskar (nagrada je već odavna postala lakrdija u nekim kategorijama) meni je dovoljno da ovu glumicu stavim na No.1 ove liste, jer sam upravo nju uživao gledati tijekom cijelog trajanja filma...