četvrtak, 17.01.2013.
Najbolji filmski plakati u 2012 godini - TOP 10

Uvijek sam govorio da u najčešćim slučajevima plakat (naslovnica) prodaje djelo bilo ono filmsko bilo iz neke druge domene crtane ili pisane. Ona je jedan od najvažnijih dodataka prema kojim će se gledatelj, čitatelj, ali i sam kupac odlučiti da li je to djelo vrijedno za potrošiti novac.
Primjetio sam u posljednih 15 godina kad je tehnologija skočila, da se filmskim posterima kvaliteta nezamislivo strmoglavljuje...i da se taj pad ne zaustavlja. Sigurno prvi ljudi koje trebamo kriviti su tvorci tih postera/plakata, jer možda nisu adekvatni za taj posao ili su jednostavno ljudi bez ikave mašte / ideja gdje bi u ovom slučaju film predstavili u najboljem i intrigirajućem svijetlu. Ipak, evo nam primjera da u tom mračnom tunelu ipak ima mrvicu svijetla... Dakle evo 10 najboljih filmski postera po mom izboru:


10) The Devil Inside (2012)




- mogu samo reći da je poster običan, no nekako mi lijepo izgleda i samo sam ga zbog toga stavio na listu. Mislim dobro bi stajao negdje na ulaznim vratim sobe...


09) VHS (2012)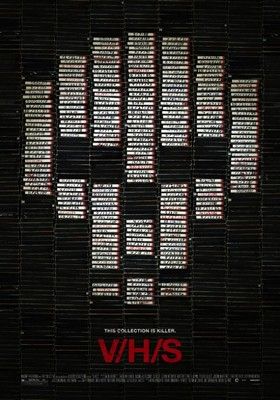 - sam film ima nekoliko nedostataka, no to mi nije smetalo da njegov poster stavim na deveto mjesto. Ovdje mi se svidjela sama koncepcija gdje su VHS kazete posložene tako da sa svojim bijelim stranama, gdje se pisao naslov filma, čine mrtvačku glavu (taj koncept je do sada najbolje iskorišten u filmovima "Silance of the Lambs" i "The Descent")...jako lijepo. Poster i pogađa bit radnje ovog omnibusa. Dodatni plus plakatu je što me je podsjetio na sličan plakat kanadskog slashera "Visiting Hours".


08) The Bay (2012)




- još jedan plakat u kojem se promovira ljudska lubanja, koji je dobro ispao. Mislim da ljudska lubanja od svih stvari izgleda najljepše pod redgenom, stoga ne bih trebao mnogo objašnjavati svoj razloga. Sličnu efektivnost sam vidio i na koricama DVD-a filma "Saw II" 2 disc Uncut Special Edition, gdje isto imamo lubanju pod redgenom, ali ovaj kad pogledamo pod određenim kutom vidimo i ključ u toj lubanji. Jedini minus samog postera je taj što mnogo otkriva o čemu se u filmu zapravo radi.


07) [REC]3: Genesis (2012)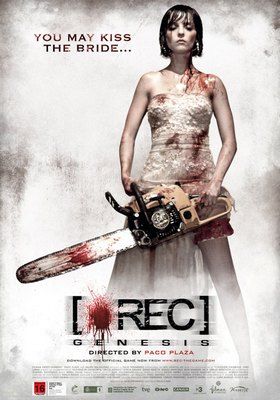 - jako dobar poster, jako lošeg filma. No, upravo zbog tog plakata film će se dobro prodavati na tržištu, i to bez obzira na naslov - [REC]3. Bijelo i crveno su se uvijek slagali u horor posterima, tako da ni ovaj put ta kombinacija nije omanula.
Žena u vjenčanici sa motorkom u rukama uvijek izgleda zamamno kao filmski poster, ako ništa drugo mnogo bolje izgleda nego aktualni poster za "Texas Chainsaw Massacre 3D" koji upravo igra u našim kinima.


06) The Thing (2011)




- dosta vas valjda je već shvatilo da sam veliki ljubitelj Carpenterova "Stvora" (ali i crno bijelog klasika također), pa mi je tako drago reći da je i sam ovaj film solidno snimljen, a isto tako mu je i sam plakat odličan, pa iako je to sve već viđeno....


5) Abraham Lincoln: Vampire Hunter (2012)




- predobar poster koji iskorištava sve horor elemente (sjekira, noć punog mjeseca...) i sam pomalo gotički izgled Abrahama Lincolna, gdje mu lice ostaje u sjedni, a skidanje cilindra kao da govori - umoran sam od svega, ali i idemo to obaviti do kraja. Definitvno sladak plakat.


04) Dredd 3D (2012)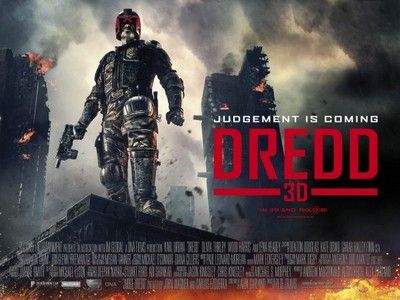 - nisam mnogo čitao strip "Judge Dredd" no ono što sam čitao jako mi se dopalo i odmah sam shvatio konstrukciju same priče i likova, ali sam filmski poster je predobar.
Odličan filmski plakat koji se bez problema može staviti u svoju sobu (vrijedan onih strip naslovnica). Dodatnu čar mu daju dominirajuće sivilo i crna boja, te naglašena crvena (naslov i Dreddova kaciga) i stav naslovnog junaka koji kaže - sa mnom nema zajebancije...


3) The Last Exorcism (2012)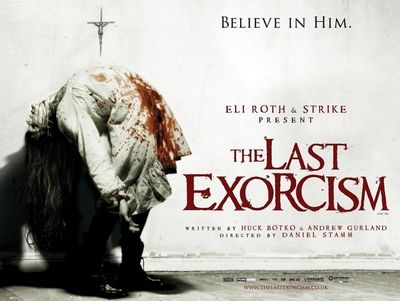 - Opet bijelo i crveno u jednostavnom prikazu opsjednute djevojke, koja se savinula u nevjerojatno neprirodnom položaju. Gledatelju dovoljno da ga mami na gledanje. U 2012 godini je bilo nekoliko sličnih postera (npr. "Sinister") ali ovaj ih svakako za stepenicu nadmašuje.


02) John Carter (2012)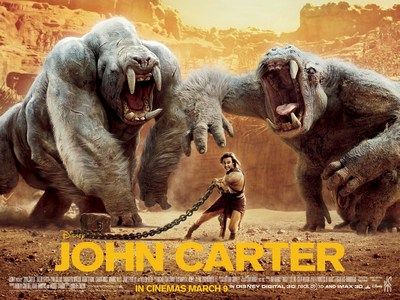 - najbolji predstavnik onoga što sam u svom uvodu rekao - da poster prodaje film. Ja znam da kad bi moj stari išao gledati film u kino da bi upravo taj film izabrao za gledanje i to upravo zbog postera. Na našu žalost on propagira najbolji dio ove osrednje SF filmske fantazije - kad se John Carter bori sa dva divovska bijela majmuna. Bez obzira što mislio o samom filmu predivan poster (kao i oni sekundarni koji propagiraju isti film).


01) The Cabin in the Woods (2012)




- najbolji poster koji mi se svidio svojim konceptom kolibe koja izgleda kao slagalica. Mnogo me podsjeća na stare postere horor filmova iz 80-tih. Koliko god jednostavan bio, meni je jako lijep. Rado bih ga imao u svojoj sobi to je sigurno...