nedjelja, 03.07.2011.
The Perfect Scary Movie (2005)

Savršeni Film Strave (2005)




Produkcija: Visual Voodoo
Narator: Alexander Armstrong
Trajanje: 102 minute
Cijeli dokumentarac možete pogledati ovdje


SADRŽAJ:
''- Dokumentarac koji obuhvaća povijest horor filma, ali ujedno se bavi i objašnjava tehnike (pravila) strašenja i što zapravo čini prave filmove strave i užasa strašnima.''




RECENZIJA:
- Jednostavno guštam u dokumentarcima o povijesti horor filma, pa moram reći da sam također guštao i u ovom.
''Savršeni Film Strave'' upješno nam objašnjava u ovih 102 minute po određenim temama i najvažnijim filmovima koji im pripadaju što čini pravi horor film strašnim, a teme i filmovi su sljedeći:

The Monster – Nosferatu (1922), Dracula (1931), Wolf Man (1941) i The Mummy (1932)
Hammer Horror - Blood from the Mummy's Tomb (1971), The Vampire Lovers (1970)
Zombies - Night of the Living Dead (1968) i The Evil Dead (1981)
Science-Fiction – Frankenstein (1931), Shivers (1975), The Fly (1986), Them! (1954) i Alien (1979)
The Occult - The Witchfinder General (1968), The Wicker Man (1973), The Exorcist (1973), The Omen (1976) i The Shining (1980)
Psycho Killers – Psycho (1960), The Texas Chainsaw Massacre (1974), Halloween (1978) i A Nightmare on Elm Street (1984)
The stock footage horror - Cannibal Holocaust (1981) i The Blair Witch Project (1999)

Gostuju: Richard O'Brien i Darrell Wilkins, a svoja mišljenja o određenim temama govore Jenny Agutter, Rick Baker, Linda Blair, Emily Booth, Ed Byrne, Bruce Campbell, John Carpenter, Veronica Cartwright, Alice Cooper, Roger Corman, Sean S. Cunningham, Joe Dante, Robert Englund, Gunnar Hansen, Tobe Hooper, John Landis, Joshua Leonard, Judith O'Dea, Simon Pegg, Ingrid Pitt, Eli Roth, Ellen Sandweiss, Edgar Wright.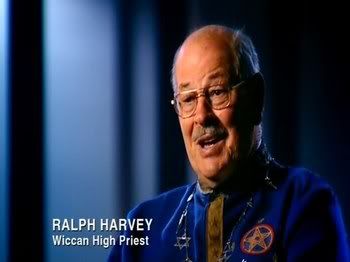 Završna riječ:
- Mogu reći da ovaj TV dokumentarac sasvim lijepo obrađuje svaku temu pojašnjavajći uz put gledatelju uz pregršt poznatih faca iz horor žanra kako nastaju odlični filmovi iz tog žanra i kakav učinak ti isti filmovi imaju na svjetsku kulturu.
Tako saznajemo određena pravila kojih se mnogi odlični filmovi iz horor branše drže i zbog kojih ih gledatelji, bili horor fanovi ili ne, smatraju najboljima. Uz to što učimo pravila, također nam narator Alexander Armstrong uz svoje goste daje malu sliku na koji se način žanr razvijao. Lijepo je bilo vidjeti Englunda, Campbella, Landisa i Carpentera kako nam gorljivo sa mnogo žara govore o svakoj temi ponaosob. Ja sam saznao neke omanje zanimljive stvari o nekim filmovima koje nisam prije znao što je svakako dobro došlo produbljenju mojeg horor znanja, te mi je također dalo do znanja da moram napokon pogledati ''The Witchfinder General'' (1968), ''Blood from the Mummy's Tomb'' (1971) i pogotovo ''The Vampire Lovers'' (1970) u kojem koliko vidim svako malo žene pokazuju sise u krupnom planu (samo informaciju saznajemo od Roberta Englunda).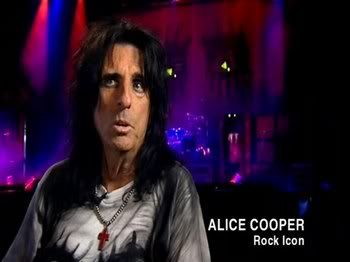 Ipak, imam neke manje zamjerke, poput toga da je tema o zombijima bila relativno kratka i pomalo površna, te je prava šteta što nije spomenut Romerov ''Dawn of the Dead'' i recimo ''The Living Dead at Manchester Morgue''. Tema o vampirima je trebala biti spojena sa temom Hammer Horror, dok su slasher filmovi spomenuti samo u jednoj rečenici.
Najveća zamjerka dokumentarca je što uopće nije spomenuo animal attack filmove te njihova dva najbolja predstavnika ''The Jaws'' i ''The Birds'', jer su i ta dva filma dobro doprinjela pravilima strašenja o kojima se tu mnogo priča...a da ne govorim o njihovoj važnosti za razvitak samog žanra.
''The Perfect Scary Movie'' je slobodno mogao biti 18 minuta duži pa da se sve zaokruži na lijepa dva sata, ali i ovako ovo je prokleto dobro odrađen posao i to bez obzira što su se tvorci dokumentarca većinom orijentirali na prokušane klasike i najbolje predstavnike horora.
Iskusni poznavatelji žanra će se možda poput mene osjetiti malo zakinuti u nekim temama koje su slabo obrađene ili uopće nisu spomenute, ali će ipak biti jako zadovoljni viđenim. Ovaj dokumentarac prvenstveno preporučam mlađim gledateljima koji su tek zagrizli u čudesan svijet filmova strave i užasa, jer će vrlo lako naučiti o povijesti horor žanra. Kako god bilo ako budete imali priliku za gledanje ''Savršeni Film Strave'' svakako ga nemojte propusiti. Inače kako vidite možete ga pogledati na linku gore...