subota, 29.08.2009.
Alien Hunter (2003)

Lovac na Vanzemaljce (2003)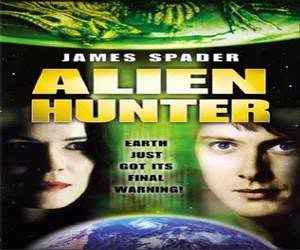 Produkcija: Nu Image Films / Millennium Films / Sandstorm Films
Redatelj: Ron Kraus
Scenarij: J.S. Cardone
Specijalni efekti: Brian Wade i Scott Wolfram

Uloge:
James Spader (Julian Rome).........................Janine Eser (Dr. Kate Brecher)
John Lynch (Dr. Michael Straub)....................Nikolai Binev (Dr. Alexi Gierach)
Leslie Stefanson (Nyla Olson)........................Aimee Graham (Shelly Klein)
Stuart Charno (Abell)......................................Carl Lewis (Grisham)


Film je imao TV premijeru 19. srpnja, 2003 godine
Trajanje: 92 minute


SADRŽAJ:
"- U državi Novi Meksiko 1947 godine radio-operater uhvati nepoznati signal, ali tijekom istrage netragom nestane. Pedesetak godina kasnije zamijećen je isti signal, a satelit uoči nepoznati objekt u samom srcu Antarktike. Kriptolog, dr. Julien Rome (James Spader) pozvan je kako bi istražio misteriozno otkriće na Južnom polu. I dok njegov tim pokušava otvoriti neidentificirani objekt, dr. Rome dešifrira signal koji šalje veoma jednostavnu poruku - ne otvarati..."



Redatelj Kraus daje upute 'vanzemaljcu'


RECENZIJA:
- Ovaj film sam otkrio tek na početku ove godine kad sam uspio nabaviti njegov DVD, a odmah potom se pojavio na jednoj od naših televizija (i to oko 3 sata ujutro).

Neću duljiti nego ću odmah na početku ove recenzije reći da je ovo jedan jako dobar znanstveno fantastični film. Gledajući da uopće nije imao nikakvu kino premijeru (pa barem u ograničenom broju kina) filmu daje još veću vrijednost. Niskobudžetan po svojoj novčanoj vrijednosti film ne pokazuje nikakve manjkavosti gledajući efekte ili interijer gdje se većina radnje događa. Iako nam priča ne donosi ništa nova film je ipak ostvario svoj cilj - pozitivne ocjene gledatelja.
Mislim da tu pozitivnu vibru film može prvenstveno zahvaliti tome što je redatelj Ron Kraus nekim čudom uspio angažirati odličnog karakternog (i vrlo podcijenjenog u Hollywoodu) glumca Jamesa Spadera, čije glumačko ostvarenje diže gledanost filma sigurno za kojih 80%. Spader pomalo reprizira svoju ulogu doktora Daniela Jacksona u filmu "Stargate" iz 94', no to svakako nije minus niti njemu kao glumci niti samom filmu, jer upravo Jamesu leže takve uloge. Ostatak glumačke ekipe je odradio svoj dio posla solidno (eto radi zanimljivosti spomenimo da u filmu glumi legenda atletike Carl Lewis), no isto tako ne bih mogao izdvajati nekog posebnog.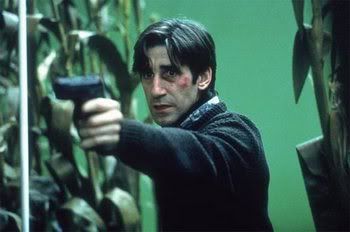 Druga zanimljiva pozitivna stvar je ta da film ima iznenađujuće odlične specijalne efekte vanzemaljca, koji glavom podsječa na vazemaljce koje smo već vidjeli u filmovima poput Spilbergovih "War of the Worlds" (2005), a pogotovo na one ultra zle iz "Independence Day" (1996). Također mi se sviđa sam koncept vanzemaljca, čije buđenje dovodi do jako dobrih scena tjelesnih raspadanja nekih od likova u filmu.
Što se tiče same priče fali joj malo više uzbudljivosti i napete atmosferičnosti, a primječuje se da su početak i sam kraj filma mnogo slabiji od zanimljive sredine (s tim da nemam nekakvih negativnih primjedbi na kraj, koji za ovakve filmove izgleda Spilbergovski jako lijepo). Dobra stvar filma je ta da pomalo baca na iznimno populranu seriju "X-Files" , ali i na Carpenterovog Stvora.
Za kraj bih rekao da je ovo jedan od boljih filmova na temu vanzemaljaca i sigurno se može staviti uz bok filmovima poput - "Hangar 18" (1980), "Roswell" (1994) ili "Fire in the Sky" (1993) i da film zaslužuje da ga pogledate.

p.s. - zanemarite to što RTL televizija ovaj film reklamira kao da je ekvivalentan "Alienu" ili "Predatoru", jer on uopće ne spada u ovakvu vrstu filmova o vanzemaljcima (ne želim kvariti gledanje filma, pa ćete sami morati otkriti o čemu se radi...). Spomenuo bih da njihov naziv Lovac ne odgovara izvornom naslovu filma, jer se naslov ne odnosi na vanzemaljca koji je lovac nego na Spaderovog Juliana Romea lovca na vazemaljce.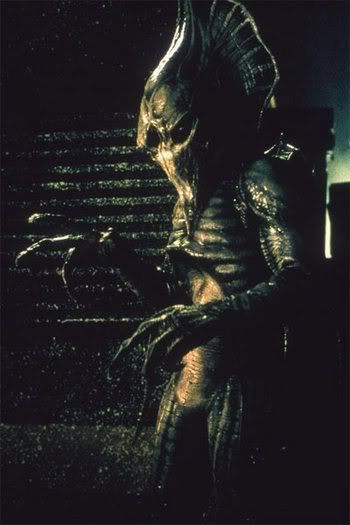 * na RTL televiziji večeras u 21:40
repriza - 31.8.2009 0:15