četvrtak, 30.04.2009.
His Name Was Jason: 30 Years of Friday the 13th (2009) dokumentarac

Njegovo je ime bilo Jason: 30 Godina Petka 13-tog (2009)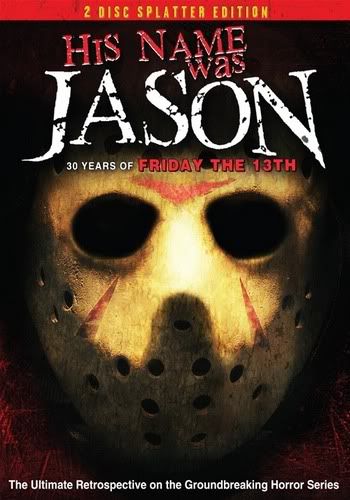 Produkcija: Masimedia
Redatelj: Daniel Farrands
Scenarij: Thommy Hutson i Anthony Masi
Montaža: Monica Daniel i Andrew Kasch
Trajanje: 90 minuta
Domaćin: Tom Savini
Foršpan filma...





RECENZIJA:
- Nakon dugo vremena jedan od najdražih slasher manijaka Jason Voorhees i njegov serijal "Friday the 13th" je dobio dokumentarac. Svi znamo da je Jason ikona horor žanra tako da je svim fanovima bilo drago kad su čuli za ovu predivnu novost.
No, moram reći da sam se pomalo razočarao u ovaj dokumentarac. Zašto?
E, pa kad radite dokumentarac koji obuhvaća 12 filmova i obuhvaćate cijelokupnu povijest filmskog lika kojeg sva filmska publika zna, onda se stvarno morate potruditi da sve izgleda savršeno.

Daniel Farrands je diletantski i vrlo amaterski odradio svoj posao, te je od obećavajućeg dokumentarca sa odličnim naslovom napravio prosječno ostvarenje od 90 minuta, koje odgledate i kasnije zaboravite (vjerojatno je da mu se nećete vraćati u dogledno vrijeme, a to je vjerujte mi najgore za dokumentarce). Serijal je sto puta bolje obrađen u fenomenalnom dokumentarcu o slasher žanru "Going to Pieces".
Odakle da počnem sa negativnostima?
Pa, recimo da je uvodna špica vrlo jadno odrađena (u trasherskom stilu, a posuđena je iz uvodne špice "Freddy vs. Jason"), montaža gdje se isprepliću intervjui ljudi i glumaca koji su glumili u serijalu koji govore o svojim doživljajima su kao nasumice ubačeni, nema nikakvog redosljeda koji prati ovakvu vrstu dokumentarca (jer ovo ipak nije samo neki dodatak za film), nepotrebno naglašeni krvavi efekti kad se prelazi iz razgovora u razgovor (slova tj. imena ljudi su također traljavo obrađena).
Dobre stvari su da dokumenatrac sadržava odličnu montažu fotografija koji se tu i tamo pojavljuju tijekom intervjua (close up fotografije efekt), intervjue od oko 80 ljudi koji su radili na serijalu (Kane Hodder, Adrienne King, Joseph Zito i drugi), dobije se povremeno (na kapaljku) koja dobra iformacija o serijalu koje slabo znaju i najveći fanovi Jasona. Činjenica je da film nema pravih informativnih informacija za običnog gledatelja, koji bi trebao upoznati serijal, a isto tako nema baš mnogo novih informativnih detalja za okorjele fanove.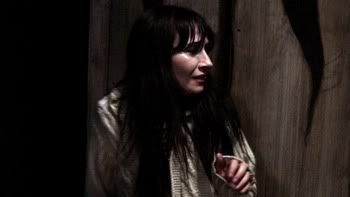 Filmu nepotrebno...

Ovaj dokumentarac je po meni trebao sadržavati:
- trajanje od 180 minuta
- pokriveno u detalje svih 12 filmova (kornološki redosljed predstavljanja svih djelova), a ne ovako ofrlje sve
- govoriti o svim ubojstvima u filmu i spomenuti kako su rađeni efekti (malo bolje nego je to napravljeno u ovom dokumentarcu)
- o produkciji i događanjima iza scene, a ne bi bilo loše utrošiti 2-3 minute o slasher podžanru prije nego sva svijetla krenu na Jasona
- mnogo više anegdota tijekom snimanja
- razvoj Jasona Voorheesa, detalji o Pameli Voorhees, utjecaj Jasona na pop kulturu, Jason u književnom izdanju i stripovnom, figure
- u filmu su trebali dati intervju i Kevin Bacon, Steve Miner, Thom Mathews, Corey Feldman, Crispin Glover (njih nema u dokumentarcu, ali su barem mogli Feldmana i Mathewsa upecati...jer bi me zanimalo što oni kažu o svojim vrlo važnim ulogama za serijal)
- trebalo je biti i reakcija kritike na svaki film (jedino se pojavila ona legendarna Rogera Eberta)
Nepotrebno je bilo ubaciti onu žensku koja stalno vrišti (podveznica između tema....slika iznad), jer se moglo i bez toga (napraviti tradicionalni hosting koji je uvijek efektan) no zato je Tom Savini sa svojim dobro poznatim žarom dobro vodio cijelu emisiju (iako ako ću biti skroz iskren mogao je bez svojih šala).
Zadnjih 10 minuta više služi kao promocija rimjeka nego govor o serijalu ili rimjeku (kad čovjek malo bolje pogleda mislim da se sa ovim dokumentarcem išlo samo da se izreklamira rimjek).





Sve u svemu dokumentarac dobija prolaznu ocjenu (najbolje stvari možete naći na dodatcima koji traju četiri sata od kojeg najviše izdvajam "The Men Behind the Mask"), no ova tema je ipak trebala biti mnogo bolje obrađena i nadam se u budućnosti da će serijal "Petak 13-ti" i Jason imati više sreće i mnogo bolju prezentaciju.... Dotle ćete morati uživati u ovome prosjeku.


Pamtljive izjave (QUOTES):
Shavar Ross: "- Jason doesn't have a star on the walk of fame. This is terrible. He's been around for 30 years and he can't get a star? Jason is a star!"

Joe Lynch: "- I didn't have sex until I was 30 because of Jason. That motherfucker was the best contraceptive a guy like me could have."

Richard Brooker: "- I believe it was Peter Schindler and Marty Becker were Detroit Islander Hockey fans. And it was their idea to come up with the hockey mask to cover the face up."