ponedjeljak, 07.07.2008.
Dark Star (1974)

Tamna Zvijezda (1974)

Produkcija: Jack H. Harris Enterprises / University of Southern California (USC)
Redatelj i kompozitor muzike: John Carpenter
Scenaristi: John Carpenter i Dan O'Bannon
Montažer: Dan O' Bannon

Glume:
Brian Narelle (Por. Doolittle).....................Cal Kuniholm (Boiler)
Dre Pahich (Talby)....................................Dan O'Bannon (Nar. Pinback)
Adam Beckenbaugh (Bomba #20)............Nick Castle (vanzemaljac)
Cookie Knapp (kompjuter Majka)..............Joe Saunders (zapovijednik Powell)
Alan Sheretz (Bomba #19)........................Miles Watkins (Watkins - kontorlor misije)


Film je izašao u kina 9. veljače, 1979 godine
Trajanje: 83 minute
Buđet: 65 000$
Nagrade: 1976 godina - osvojio Golden Scroll nagradu za specijalne efekte (Douglas Knapp, Bill Taylor, John Carpenter, Dan O'Bannon) i nominaciju Nebula (za najbolji svenarij - J. Carpenter / D. O'Bannon), te također nominaciju Hugo nagrade za najbolji filmsa drmaskom prezentacijom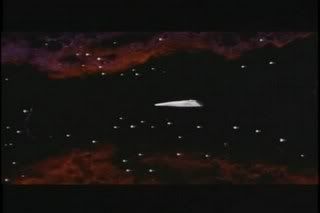 Svemirski brod "Dark Star"

SADRŽAJ:
"- Sredinom 22 stoljeća malobrojna posada skautskog svemirskog broda "Dark Star" je već u 20-to godišnjoj misiji 'čiščenja' nestabilnih planeta u planiranoj navigacijskoj ruti koju su zacrtali znanstvenici na Zemlji.
Nakon serije kvarova brodski kompjuter "Majka" više ne može zadržati Bombu br. 20 (inteligentnih kompjuterskih bombi) da eksplodira, jer je uslijed kvara primila zapovijed da se aktivira. Hoće li jedna od tzv. 'Exponential Thermostellar Bombs' sa kojom posada diže u zrak cijele planete eksplodirati i tako raznijeti svemirski brod "Tamnu Zvijezdu" ili će posada uspijeti razgovorom odgovoriti Bombu br. 20 da eksplodira?"

RECENZIJA:
"- Prvi film legendi horor filma - Johna Carpentera i Dana O'Bannona, koji je u nekim svojim djelovima udario temelje novom i modernijem SF žanru.
Već u svom prvom projektu vidi se da je Carpenter meštar od redatelja (ali i od glazbe), dok je Dan O' Bannon pokazao svoju vještinu u pisanju scenarija (u tandemu sa Johnom) i montaži (čak je i bio nadglednik specijalnih efekata). Isto tako vidi se veliki utjecaj utjecaj Raya Bradburyija (oca Zvjezdanih Staza) i Philipa K. Dicka u nastanku radnje i nekih SF elemenata.
Što se tiče Raya Brandburyja sam kraj filma je totalna preslika njegove kratke priče - "Kaleidoscope", dok ideja da zaleđena osoba može i dalje razgovarati preko kompjutera je uzeta iz dvije priče P. K. Dicka - "What the Dead Men Say" (1963) i "Ubik" (1969), gdje se takva mogućnost spominje.

Film po svom ugođaju, ali i nekima djelovima radnje nalikuje "2001: A Space Odyssey" (1968) što se najviše vidi po poludjeloj intligentnoj bombi koja zbog kvara želi eksplodirati iako joj to nije naređeno, a koja jako nalikuje po načinu razmišljanja čuvenom kompjutoru HAL-9000. Baš taj dio filma gdje poručnik Doolittle odgovara Bombu br. 20 da ne eksplodira na način da ju upoznava sa osnovama fenomenologije jeste najbolji i tako dobro scenaristički napisan da duboko zalazi u filozofsku raspravu, ali ujedno daje jednu od najboljih antologijskih scena što ih je SF žanr podario.
Kad se pogleda koja je ekipa radila na filmu tek se onda vidi zašto film zalužuje kultni status u SF žanru (iako je po IMDb-u malo slabije ocijenjen - 6.6/10 (6,248 glasova)), a pošto Carpentera većina vas zna evo ostalih: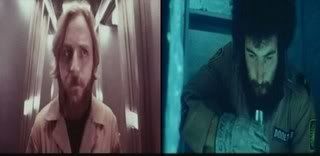 Dan O'Bannon (Nar. Pinback) i Brian Narelle (Por. Doolittle)

Dan O'Bannon - scenarist filmova: Alien (1979), Blue Thunder (1983), Lifeforce (1985), Screamers (1995)...i redatelj jednog od najboljih zombi filmova - The Return of the Living Dead (1985)
Nick Castle - redatelj filmova: The Boy Who Could Fly (1986), The Last Starfighter (1984), Major Payne (1995)... i scenarist - The Resurrection of Broncho Billy (1970) i Escape from New York (1981)
Tommy Lee Wallace - redatelj i scenarist filmova: Halloween III: Season of the Witch (1982) i Fright Night Part 2 (1988)

Kako vidimo po imenima gore spomenutih od samih početaka većina ekipe koje je sudjelovala u stvaranju ovog filma i dan danas surađuje sa Carpenterom. Što se tiče O'Bannona očigledno je gdje je nastala ideja o Xenomorfu tj. nadasve poznatom Alienu, koji je svijetlo dana ugledao 5 godina kasnije.
Iako se priča bazira na filozofiji o tome što bi stvarno par ljudi radilo 20 godina u svemiru, O'Bannon si je dopustio kojih desetak minuta prave zabave u scenama, kako njegov lik narednik Pinback kaže, maskote "Tamne Zvijezde", što je u stvari jedini oblik vanzemaljskog života na kojeg su naišli u 20 godina koliko obavljaju svoj posao. A sama originalnost načina na koji su Carpenter i ekipa napravili tako jednostavnog vanzemljaca (lopta za plažu ofarbana u crveno sa gumenim kanđama) istovjetna je onima u ranijim filmovima Rogera Cormana (prije svega mislim na It Conquered the World (1956)). Što je nabolje u svemu tome te smiješne scene gdje narednik Pinback ganja po cijelom brodu vragolastog vanzemaljca odrađuje sam O'Bannon i to vrlo uspiješno (u jako sličnoj maniri kao što je to radio Ash u "Army of Darkness" (1993)).


Nar. Pinback vs. alien u prolazu za lift u urnebesnoj sceni preživljavanja...

Likovi u filmu su po svojim osobinama različiti, ali svi dijele par poveznica (usamljenost, depresija i ponajviše dosada koja ponekad prelazi u napade ludila, što je rezultat življenja u 20-to godišnjoj izolaciji).
Nekim ljubiteljima SF-a ala "Star Wars" ili "Star Treck" neće pasati ta vrsta radnje u kojoj nema tipične SF akcije i fluidnosti radnje, ali svi oni koji vole onu flegmatičnost "Velikog Lebowskog" (1998) maksimalno će uživati (hej ne mogu svi uživati u filmu gdje par momaka švrljaju po svemiru i dižu u znak planete, umiru od dosade, a najveći događaj im je kad ostanu bez svih zaliha toaletnog papira uslijed eksplozije skladišta zbog neodržavanja i nebrige o održavanju instalacija).
Meni samome je ovaj film jedan od najbolje snimljenih SF filmova ikada i kada bi se mene pitalo on bi se našao na listi kao obavezno štivo za studente TV režije na Akademiji dramskih umjetnosti.

Zanimljivosti u vezi filma (TRIVIA):
- kada brod eksplodira jedna od krhkotina nosi natpis "THX 1138 Toilet Tank" što referenca na "THX 1138 (1971)" Georgea Lucasa
- Talbyjev govor je sikronizirao sam Carpenter, jer je glumac Dre Pahich koji ga je glumio imao jaki akcenat
- u jednom dijelu filma na ekranu od kompjutera prođe rečenica "FUCK YOU HARRIS" što je osveta Johna Carpentera producentu filma Jack H. Harris, koji mu je zanovijetiao tijekom cijelog snimanja
- Ron Cobb (prodavač Crnog Lotusa u "Conanu Barbaru" (1982) je nacrt "Tamne Zvijezde" nacrtao na ubrusu dok su jeli u "International House of Pancakes"
- svemirska odijela (rađena od raznih dijelova TV-a i modela automobila) su skoro slična akcijskoj figuri Major Matt Mason proizvođača Mattela
- lik Billa Fruggea je posveta profesoru Williamu Frougu koji je predavao Carpenteru i O'Bannonu
- Carpenter i O'Bannon su za 5 000 $ su originalno snimili film za trajanje od 68 minuta, a to je jako zadivilo porucenta Jacka H. Harrisa (producenta originalnog "The Blob" (1958)) da im je dao još 60 000$ da film bude trajao 15-tka minuta duže (kao cijelo večernji film)

THE SCENA:
razgovor poručnika Doolittlea i Bombe br. 20
razgovor poručnika Doolittlea i Bombe br. 20 - YouTube...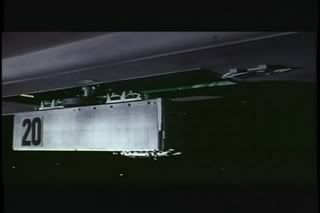 Bomba je odlučila...