nedjelja, 06.04.2008.
Horor Legende #4

TOM ATKINS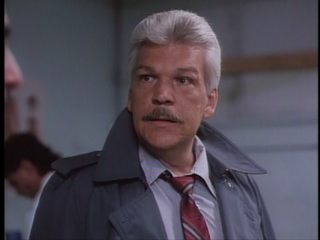 Rođen: 13. 11. 1935 godine
Mjesto: Pittsburgh, Pennsylvania, SAD
Prva uloga: u filmu "The Detective" (1968) glumio policajca Jacka Harmona
Prvi hit: "The Fog" (1980) u ulozi Nicka Castlea
Kultni film: "Night of the Creeps" (1986) kao Det. Ray Cameron
Najpoznatija filmska scena: epizodna pojava u filmu "Lethal Weapon" (1987) gdje je glumio Michaela Hunsakera
Najpoznatija filmska smrt: u filmu "Night of the Creeps" (1986)", u epizodnoj ulozi filma "Lethal Weapon"(1987) , te u filmu "Maniac Cop" (1988)
Trademark: glumljene tvrdokornih i odlučnih policajaca
Nagrade: *1973 godine osvojio nagradu Drama Desk za izvođača koji najviše obećava u Broadwayskoj kazališnoj predstavi "The Changing Room"
Kontakt adresa glumca: 9301 Wilshire Blvd., Beverly Hills, CA 90210-5424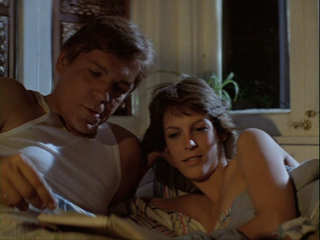 Tom i mlada Jamie Lee Curtis u Carptenterovoj "Magli" (1980)

KARIJERA TOMA ATKINSA:
"- Rođen 1935 godine u gradu Pittsburghu u obitelji Georgea C. i Dorothy E. Atkins (djevojačkog prezimena Williams). Od samih dječačkih dana Tom je bio fasiniran filmom, a posebno horor žanrom. Obožavao je gledati klasike SF-a i horora, a među kojima mu je najdraži film "The Thing From Another World" (1951).
Srednju školu je pohađao u Duquesne University (Pittsburgh, Pennsylvania), gdje je naposlijetku i maturirao (član je školskog bratstva Gama Pi).
Od početka svoje glumačke karijere jako se vezao za kazališne daske, dok svoje prve glumačke korake ima u filmu Franka Sinatre "The Detective" (1968)" gdje je imao ulogu policajca. I baš ta uloga će da proročanski obilježi cijelu njegovu filmsku karijeru, jer će njegova oznaka biti glumljenje policajaca (uglavnim s činom poručnika) i detektiva, baš kao što je glumljenje pajkana obliježilo karijere jako dobrih glumaca poput Dennisa Franza, Richarda Jenkinsa (Det. Bridger u "Wolf" Mikea Nicholsa) ili Stevea Kahana (kapetan Murtaugha i Riggsa u "Smrtonosnom Oružju").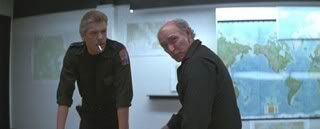 Uz legendu Lee Van Cleefa u Carpenterovom "Bijegu iz New Yorka" (1981)

Iako je u kazalištu bio jako uspiješan glumac (tome treba spomenuti i nagradu iz 73' - *vidi gore), u glumi na filmskom platnu se uspijeva nametnuti tek u 80-tima (prije toga glumi većinom u televizijskim serijama) i to zahvaljujući dvama filmovima Johna Carpentera (oboma je Hawksov crnobijeli SF klasik iz 51' omiljeni film) - "Magla" (1980) gdje je besprijekorno odglumio gl. junaka Nicka Castlea (uz mladu Jamie Lee Curtis), te u "Bijegu iz New Yorka" (1981) gdje je ostvario solidnu ulogu uz legende Kurta Russella i Lee Van Cleefa.
Potom ostvaruje možda i najbolju ulogu u svojoj karijeri u dobrom i nepotrebno potcijenjenom filmu "Halloween III: Season of the Witch" (1982) redatelja Tommya Lee Wallacea (kad sam imao kojih 7 ili 8 godina upravo sam mješao tog redatelja sa Tomom, a ni do dan danas mi nije bilo jasno zašto), gdje je odglumio doktora alkoholičara Daniela 'Dana' Challisa sa kvalitetom koja se rijetko viđa u današnjim filmovima.
Jednostavno u prvih par minuta kad počne film zavolite lik koji glumi. Iste godine glumi i u kultnom horor omibusu tandema Romero (redatelj) i King (scenarij i priče) "Creepshow".
Potom ima ulogu u filmu koji je po samim njegovim riječima najdraži u cijeloj njegovoj karijeri "Night of the Creeps" (1986). Tu je odglumio možda i najbolji policijski lik u nekom SF-u ili horor filmu (uz bok Jamesu Whitmoreu iz filma "Them!" (1954)). Nitko kao Tom ne može odglumiti odlučnog i tvrdoglavog policajca koji dobija naše simpatije u svakom svom kadru, a da pri tome njegov lik ostaje osjetno ranjiv i vrlo relastičan u horor okružju. Spomenuo bih i malu (ali efektnu) ulogu u "Smrtonosnom Oružju" (kad je izašao film u kina imao sam kojih 9 godina i već sam tada vikao ocu da je to onaj glumac iz "Magle") gdje je glumio krijumčara i oca ubijene kćeri, te prijatelja Rogera Murtaugha. Svojom pojavom je uveličao i postavu još jednog odličnog filma - "Maniac Cop (1988), te uz to zaradio drugu najslavniju filmsku smrt (prva je ona u "Night of the Creeps").


Paranoični kraj na tragu "Inavazije Tjelokradica" iz 56'..Tom Atkins u komornom i nikad shvaćenom "Halloween III: Season of the Witch" (1982)"

Ovaj sada već 73-godišnji glumac iako se povremeno pojavljuje u TV filmovima najviše vremena ipak posvećuje kazalištu te u predstavi "The Chief" publici daje najbolje od svoje karakterne glume. Taj 185 cm visoki glumac bio je oženjen dva puta (bivša žena Garn Stephens) i ima jednog sina (Taylor, sa sadašnjom ženom Janis Lee Rodgers sa kojom se oženio 15. ožujka, 1986).
Danas živi u gradu Peters Township, Pennsylvania uz svoju obitelj te psa zlatnog retrivera po imenu Gus.