ponedjeljak, 09.10.2006.
Batman: Dead End (2003)

Režija i scenarij: Sandy Collora

Glume: Clark Bartram......Batman
Andrew Koenig.....The Joker
Kurt Carley...........Predator #1
Jake McKinnon......Alien
Dragon Dronet ....Predator (sa lijeve strane)
Patrick Magee.......Predator No.3

Trajanje: 8 minuta
Buđet: 30 000$
Izrada kostima: Michael MacFarlane
Izrada specijalnih efekata: 25 članova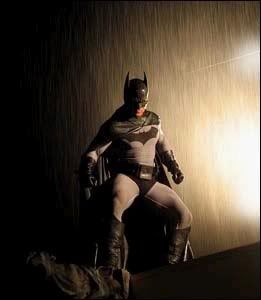 Mračni Vitez na poslu...

SADRŽAJ:
"- Joker opet biježi iz Gothamove ludnice, a Batman je tu da ga opet vrati i spremi na staro mjesto. No, baš kad ga je uhvatio Batmana čeka najstrašnije iznenađenje u životu jer će se naći oči u oči sa Alienom, pa potom Predatorom, ali mukama nije kraj jer će se sam naći između dvije vatre Predatorovih prijatelja i Alienovih kolega..."


obračun nad obračunima Batman vs. Predator

RECENZIJA:
"- Kao prvo ovo je jedan od najboljih kratkih filmova što sam vidio i u svakom kadru se vidi da je ekipa koja je radila film istinski fan Batmana, Aliena i Predatora (što se za Hollywoodske uratke ne može reći, pošto svi znamo da te filmove rade ljudi koji malo razumiju te likove i samu priču koja se vrti oko njih).
Bez imalo specijalnih efekata, sa odličnom montažom i muzikom (svaki lik prati njegova muzika iz tih određenih filmova), te inzvarednim Clarkom Bartramom (uz Michaela Keatona i najbolji Batman uopće).
Film je tako mračan, sirov i surov da je to najbolje što je neki Batmanov fan vidio u filmskoj verziji (Nolanov, a pogotovo Burtonov uradak da ne spominjem jer jedini imaju tu čar).
Ja jesam fan stripova i Batman mi je vrlo drag (ali tek poslije Conana, Hulka, Thora i Spidermana), no oduševljava me Predator...svaka čast kako je uspio redatelj to ukonponirati sa tako malo love (mogu odmah reći da je to bolje napravljen posao nego recimo "Alien vs. Predator") sva tri tako jaka lika.
Ovaj film je najbolji dokaz da se sa malo love može napraviti filmćina (a da ne spominjemo sad sve one Evil Dead, TCM i sl. filmove), a moćnici u filmskoj industriji se mogu sramiti...
Definitivno palac gore!! (kako bi rekli Ameri)"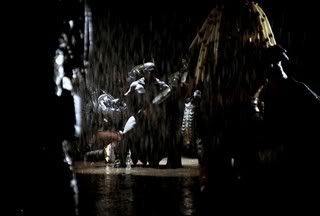 Kraj Mračnog Viteza??!?

Pamtljiva izjava (Quotes):
Batman: [grabi Jokera] "- Mi oboje nosimo maske!"
The Joker: "- Pogledaj mi lice. Ovo sam ja. Moja...'maska' je stalna. Ti si imao izbora."
Batman: "- Ti si svoj izbor odabrao davno, Jokere!"
The Joker: "- NE! Ti si mi to učinio! I zatvorio me u ludnicu, kao neko kopilasto djete za koje odbijaš preuzeti odgovornost! Zato me nikad nisi ubio šišmišu! Ti si me napravio..Tatice!"
Batman: "- kriminalni ološ kao što si ti...je napravio mene!"
[Batman pritišće Jokera uz zid, koji se luđački počne smijati]
Batman: "- Ideš natrag u Arkham!"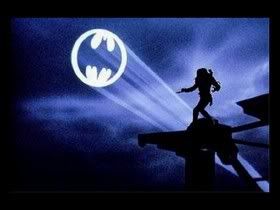 lijepa slikica i samo najava da Batmana čekaju neprilike (big time)

Zanimljivosti u vezi filma (TRIVIA):
- sniman u samo 4 dana
- film je posvećen Theodoreu T. Tamsu Jr. and Ruth Tams Fuguen ocu i sestri Simona Tamsa, koji su umrli u prosincu 03', a redateljeva majka Jo Collora je umrla u sljedećeg ljeta.