Contact
andrewedwardnorris@yahoo.com

http://www.youtube.com/user/andrewnorris1



http://artistsbooks.blog.hr/
For further examples of
artist's books see this blog.

EXHIBITIONS IN 2008
On September 8th 2008 an exhibition of my ARTIST'S BOOKS opened in two exhibitions simultaneously, in Bristol, England, and in the Gradska Knjižnica, Zagreb. This was a unique happening and celebrated International Day of Literacy and my 20th anniversary of Artist Book making.

Andrew Norris is a self taught painter and sculptor. He has exhibited in most of the major London institutions, including the Tate Gallery, the National Gallery and the Victoria and Albert Museum, as well as participating in group exhibitions across England and also in the Far East. To date he has enjoyed four solo exhibition in Croatia. In 2005 he began creating an e ART h works Sculpture Garden near Duga Resa. Andrew lives and works in Zagreb.

Andrew Norris je samouki slikar i kipar. Izlagao je u većini eminentnih londonskih galerija, uklučujući Tate Gallery, National Gallery, te Victoria and Albert Museum. Također, sudjelovao je na izložbama širom Engleske i Dalekog Istoka. Ovo je njegova četvrta samostalna izložba u Hrvatskoj. Andrew živi i radi u Zagrebu.

21.12.2008., nedjelja
A Walk to Okić



Film of a walk to one of the most beautiful places in Croatia
November 2008


. .

05.12.2008., petak
Land Art - Ash Mizmaze - e ART h works LIX

A land art piece created over two days in August 2008
in Zvecaj, Croatia as part of a series of art works using
natural materials found in the location. This is a long and
better quality version of a previous posting



10.09.2008., srijeda
Exhibition poster - http://artistsbooks.blog.hr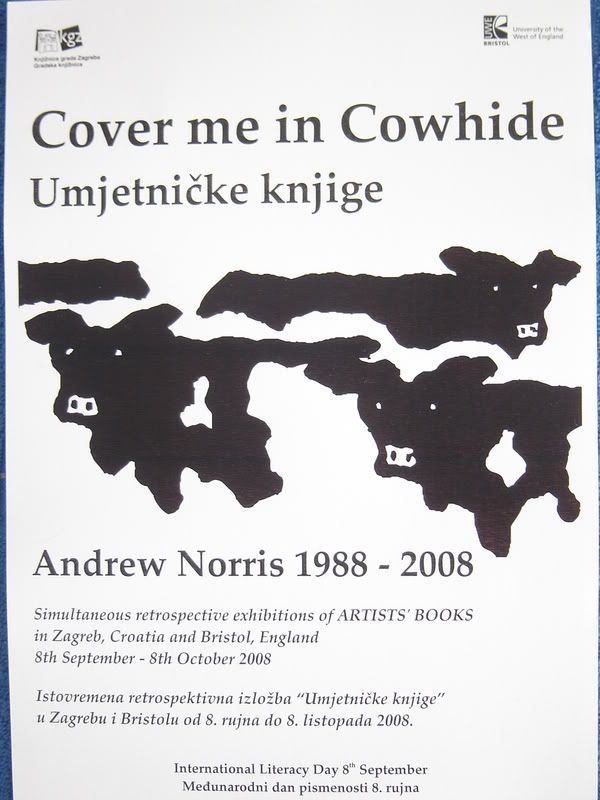 Exhibition can be seen in Gradska knjižnica
Starčevićev trg 6 until 8th October 2008

Images of some of the exhibits can be seen on;
http://artistsbooks.blog.hr

* *

26.08.2008., utorak
e ART h works LIX - Ash Mizmaze, 2008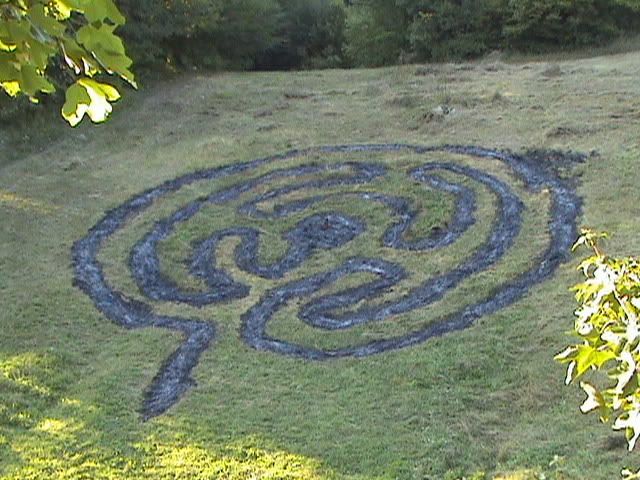 Film presentation of an installation in Zvečaj
18 - 20 August 2008



*





10.06.2008., utorak
earth then earthen, 2008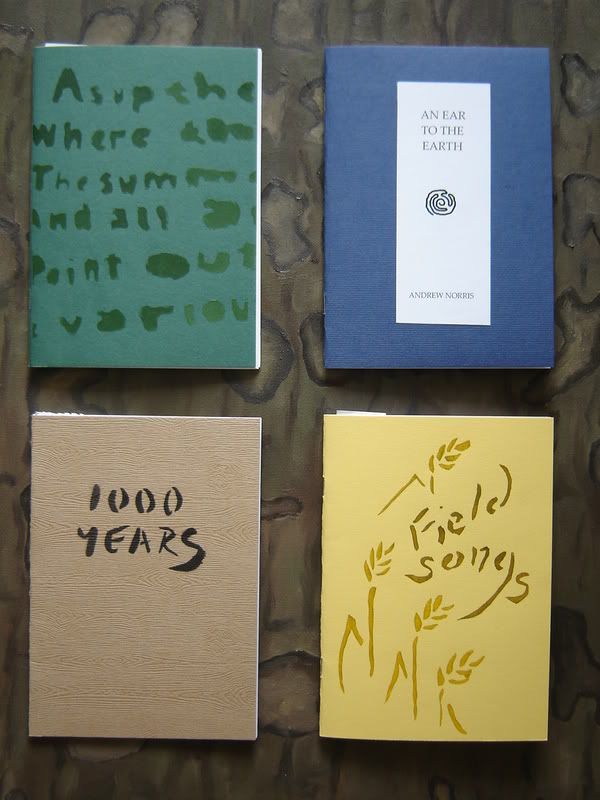 Books to go on exhibition 8th September 2008,
Gradska Knjižnica, Zagreb and Bristol, England

earth then earthen
i The Poem Tree, 2005
ii An Ear to the Earth, 2006
iii 1000 Years, 2006
iv Field Songs, 2008

The Poem Tree.
In 1844 Joseph Tubbs climbed to the top of
Wittenham Clumps in Berkshire, England,
to carve a poem on a beech tree, this is his story
which continues to resonate up to the present.

Full text appears on http://thepoemtree.blog.hr

An Ear to the Earth
is a sequence of 14 poems
written from the point of view of fields, soil, seeds,
animals, plants and trees.

1000 Years
A group of oak trees give an account
of their lives over a millennium.

Field Songs
Takes the form of a series of parallel
monologues between the present and former
owner of a house and piece of land in Croatia.
These monologues occupy similar 'spiritual'
space if not temporal.

Collectively, these four works entitled, earth then earthen,
explore identity and the nature of one's
relationships to and presence in the natural
environment.

* * * *

Video presentation of the Poem Tree filmed in 8mm and
video between 1991 and 1995





<
prosinac, 2008
P
U
S
Č
P
S
N
1
2
3
4
5
6
7
8
9
10
11
12
13
14
15
16
17
18
19
20
21
22
23
24
25
26
27
28
29
30
31
Dnevnik.hr
Gol.hr
Zadovoljna.hr
OYO.hr
NovaTV.hr
DomaTV.hr
Mojamini.tv
Opis bloga
This blog is an open gallery for exhibiting
my paintings, sculptural pieces and poems
including the continuing series, e ART h works,
art works using natural materials, stones,
wood and leaves, some of which employ
a play on words.

Links
[LINK=http://www.youtube.com/user/andrewnorris1[/LINK]
[LINK=http://www.artistsbooks.blog.hr[/LINK]
thepoemtree
Ralphy