05.07.2015.

CAMEL - Echoes (1993)

"Echoes" is a compilation album of the British progressive rock band Camel released 20 July 1993. This English quartet of progressive rock is known for their thorough but imaginative style of music, as well as their use of numerous synthesizers and sequencers. Nearly every song they perform consists of intricate harmonic passages and rich, melodic sweeps, with vocals used every once in a while. Echoes is a comprehensive two-disc set that takes all of their best work and lays it out over an hour and a half. Camel's talents are bewildering, combining accordion, flute, miniMoog synthesizers, and saxophones throughout their music to instill a genuine progressive sound. The tracks, spanning 20 years, include songs from Mirage, Snow Goose, Rain Dances, and Stationary Traveller, just to name a few, and while an incredible 11 albums are represented here, not one track strays from the essence of the group. Appearances by Brian Eno on "Elke" and Phil Collins on "Ice" just add spark to the already amazing tracks. Andrew Latimer, who sings on a few of the tracks, as well as plays guitar and keys, is a stunning musician and proves it on "Never Let Go" and "Rhayder Goes to Town." Lovers of synthesizer and other keyboard machinery will drool over Peter Bardens' detailed playing on "Lunar Sea" and on "Skylines," saturating them both with electrical magic. No other set captures the lifeblood of this prog band quite like Echoes.


04.07.2015.


JOE COCKER - Jamaica Say You Will (1975) & Live in L. A. (1976)

The comeback that Joe Cocker had achieved with 1974's I Can Stand a Little Rain and its hit single, "You Are So Beautiful," was not sustained by the follow-up, Jamaica Say You Will. The reason was simple: that bane of the interpretive singer, a lack of strong material. When there were exceptions, they tended not to be handled well. Randy Newman's "I Think It's Going to Rain Today" was sped up and overarranged, and although the Jackson Browne title track was a strong piece of material, it worked originally because of its restraint, not in the overwrought way Cocker treated it. Maybe the reviewer should wash his ears out. I think this is one of the best albums Joe ever made.
TRACKS: 01. (That's What I Like) In My Woman 02. Where Am I Now 03. I Think It's Going to Rain Today 04. Forgive Me Now 05. Oh Mama 06. Lucinda 07. If I Love You 08. Jamaica, Say You Will 09. It's All Over But the Shoutin' 10. Jack-A-Diamonds



Live in L.A. is a selection of the best live recordings of concerts performed by Joe Cocker in 1972 with The Chris Stainton Band. It includes several live versions of Cocker's classics such as "High Time We Went" and "Hitchcock Railway", as well as new tracks like "Love the One You're With" and "Didn't You Know You've Got to Cry Sometime", "Early in the Mornin'" and "What Kind of Man are You". The electricity of live performance, which is the very essence of Joe Cocker, is captured on this album, providing a natural companion to his previous live classic Mad Dogs and Englishmen.
TRACKS: 01. Dear Landlord 02. Early in the Mornin' 03. Didn't You Know You've Got to Cry Sometime? 04. St.James Infirmary 05. Hitchcock Railway 06. Midnight Rider 07. What Kind of Man Are You? 08. High Time We Went 09. Love the One You're With

03.07.2015.


SAVOY BROWN - Shake Down (1967) & Getting To The Point (1968) + Goin' To The Delta (2014)

Savoy Brown, originally known as the Savoy Brown Blues Band, are an English blues rock band formed in Battersea, South West London in 1965. Part of the late 1960s blues rock movement, Savoy Brown primarily achieved success in the United States, where they promoted their albums with non-stop touring.

The band was formed by guitarist Kim Simmonds and harp player John O'Leary, following a chance meeting at Transat Imports record shop in Lisle Street, Soho, in 1965. The initial constant line-up adjustments were attributed to the "creative accountancy" employed by the band's manager, Harry Simmonds, brother of Kim. The original line-up included singer Bryce Portius, keyboardist Trevor Jeavons, bassist Ray Chappell, drummer Leo Manning and harmonica player John O'Leary (O'Leary appeared on record with the band on its initial recordings for Mike Vernon's Purdah label). Portius was one of the first black blues musicians to be a part of a British rock band.[citation needed] Jeavons was replaced by Bob Hall shortly after the band's formation, and this was followed shortly by O'Leary's departure and the arrival of Martin Stone on guitars. This line-up appeared on the band's 1967 debut album, Shake Down, a collection of blues covers. Further line-up changes ensued, with founding members Portius, Chappell and Manning departing along with recently recruited guitarist Stone over a short period of time. Chris Youlden and "Lonesome" Dave Peverett would become the band's new vocalist and 2nd guitarist respectively. Initially Bob Brunning and Hughie Flint (from John Mayall's Clapton-version Bluesbreakers) filled the bassist and drummer positions on the single Taste and Try (Before You Buy), but they were subsequently replaced by Rivers Jobe and Bill Bruford. Within a fortnight of Bruford's arrival in the band, he had been replaced by Roger Earl (Bruford went on to huge success later as Yes's drummer). This line-up recorded two albums in 1968, Getting to the Point, and Blue Matter.




No matter the title of this Ruf Records outing, Kim Simmonds, founder, guitarist, and eternal frontman for Savoy Brown, is going straight for its Chicago mojo to deliver this set of scorching electric blues. Aided and abetted by his now longstanding road band -- comprising bassist Pat DeSalvo and drummer Garnet Grimm -- Simmonds' Savoy Brown comes full circle from its 1965 roots as a British band won over to the loud, gritty sounds coming across the ocean from Chess Records. Opener "Laura Lee," is in the classic Windy City tradition, as inspired by Hound Dog Taylor's house rockin' style as they are Muddy Waters', while "Just a Dream" recalls the moody, slow burning attack of Son Seals. The instrumental boogie "Cobra" is like Slim Harpo-cum-ZZ Top in its hipshaking groove. The guitar vamp on "Nothin Like the Blues" recalls but isn't beholden to -- Ted Nugent's on "Stranglehold," but the Nuge "borrowed" part of the same riff from Bo Diddley. "Backstreet Woman" owes more than a little to Buddy Guy with its funky eight notes and breakbeats by Grimm in the turnarounds. The title track is pure Willie Dixon rave-up, while "I Miss Your Love" showcases Simmonds playing some mean slide. The roiling stinging guitar attack on closer "Goin' Back" recalls Jimmy "Fast Fingers" Dawkins riding atop a positively infectious bassline by DeSalvo. Simmonds is in fine singing voice, and as aggressive as this set is, he economizes his solos exceptionally, with maximum flash and minimum time. The only problem here is the same-old, same-old -- Simmonds' lyrics are positively embarrassing. But then, his and Savoy Brown's fans don't pay to hear songwriting. Goin to the Delta is a solid, straight-up set preferable even to the acclaimed Voodoo Moon.



SAMANTHA FISH - Wild Heart (2015)

Ruf Records recording artist singer-guitarist Samantha Fish, raises eyebrows with her third studio release, Wild Heart, produced by Luther Dickinson (The North Mississippi Allstars/Black Crowes). Having Samantha on guitars and Luther on various stringed instruments, they rounded out the lineup with Grammy Award-winning Brady Blade (Emmylou Harris/Bob Dylan) on drums. Special guests include Lightnin Malcolm (guitar), Sharde Thomas (drums) and Memphis session singers Shontelle Norman-Beatty and Risse Norman. The result is a stunning representation of Americana roots music.

Wild Heart was recorded in three different studios, as they trekked the backroads from Louisiana to Mississippi in the fall of 2014. Starting at Brady Blade s Shreveport, Louisiana studio, they laid the basic rhythm tracks and vocals. Luther and Samantha then hightailed it to his Zebra Ranch Studios in Hernando, Mississippi where they had a traditional Hill Country Blues session. Then, finally, all roads lead to Memphis where the duo put the final touches at both Willie Mitchell s Royal Studios and the legendary Ardent studios.

TRACKS: 01. Road Runner 02. Place To Fall 03. Blame It On The Moon 04. Highway's Holding Me Now 05. Go Home 06. Jim Lee Blues Pt.1 07. Turn It Up 08. Show Me 09. Lost Myself 10. Wild Heart 11. Bitch On The Run 12. I'm In Love With You


02.07.2015.

V.A. - Magic Bus - 3 CDs Of Huge Hits From The Hippie Trail (2015)

The 57 tracks on this 'Magic Bus' compilation run from the late 1960s to the early 1970s, but, with remarkable perspicacity, the compiler has mixed them up very cleverly. The CDs are called 'Turn On', 'Tune In' and 'Drop Out' and the songs on each one reflect, more or less, their monikers. Thus, on CD1 Scott McKenzie rubs shoulders with Barry McGuire, CD2 is full of singer-songwriters; Dylan, Cat Stevens and the like; whilst CD3 rocks it up with Steppenwolf and Cream.

What this collection is selling is nostalgia and it does it very, very well. Anyone who grew up through the years in question will remember every one of these songs and probably sing along with them too. It has to be said that there are two major omissions though, there is nothing by either The Beatles or The Rolling Stones. Down to licensing presumably. That said, this is an absolutely classic collection that has been selected with extreme care and, dare it be said, love.


01.07.2015.

THE ROLLING STONES - Love You Live (1977)

Love You Live is a double live album by The Rolling Stones, released in 1977. It is drawn from Tour of the Americas shows in the US in the summer of 1975, Tour of Europe shows in 1976 and performances from the El Mocambo nightclub concert venue in Toronto in 1977. It is the band's third official full-length live release and is dedicated to the memory of audio engineer Keith Harwood, who died in a drug-induced car accident shortly before the album's release. Love You Live was overdubbed and mixed from late May to mid-June 1977. It features Billy Preston and Ian Stewart on piano. The album artwork was prepared by Andy Warhol, and the pencil smears seen across the front were added by Mick Jagger, to Warhol's dismay. Released in September 1977, the album was well received and managed to reach No.3 in the UK and No.5 in the US, where it went gold.

Recorded on the supporting tour for 1976's Black and Blue, the double-album set Love You Live is an adequate live album, capturing the Stones' transition from a lean, lethal rock & roll band to accomplished showmen. As showmen, they aren't as compelling as they are when they're rockers, but the show-biz glitz of Mick Jagger's arena rock shtick remains thoroughly entertaining, even when it robs the music of its power.

DISC 1: 01. Intro - Excerpt From 'Fanfare For The Common Man' 02. Honky Tonk Women 03. If You Can't Rock Me; Get Off Of My Cloud 04. Happy 05. Hot Stuff 06. Star Star 07. Tumbling Dice 08. Fingerprint File 09. You Gotta Move 10. You Can't Always Get What You Want

DISC 2: 01. Mannish Boy 02. Crackin' Up 03. Little Red Rooster 04. Around And Around 05. It's Only Rock 'n Roll 06. Brown Sugar 07. Jumpin' Jack Flash 08. Sympathy For The Devil

30.06.2015.

THE GOOD RATS - The Good Rats (1968)

While countless rockers started their careers in the New York suburb of Long Island before going on to worldwide success (Billy Joel, Twisted Sister, Steve Vai, Brian Setzer, Blue Öyster Cult, etc.), there have been countless acts that appeared poised for a breakthrough, but for whatever reason, fell short. Many longtime followers of Long Island-based rock would probably agree that tops on the "woulda/coulda/shoulda" list were the Good Rats, a group who played at some of the East Coast's best-known/biggest venues (Madison Square Garden, Nassau Coliseum, the Philadelphia Spectrum) during the '70s, while opening for such big names as Aerosmith, Ozzy Osbourne, the Grateful Dead, Bruce Springsteen, Kiss, Journey, Heart, Styx, Meat Loaf, and Rush, among others. Specializing in a tough form of bar band/hard rock (comparable to Led Zeppelin early on, before getting more commercial), quite a few bandmembers waltzed through the Good Rats' ranks after their formation during the late '60s, but through it all, lead vocalist Peppi Marchello was present. Originally consisting of Marchello, drummer Joe Franco (later briefly a member of Twisted Sister), bassist/vocalist Lenny Kotke, plus a pair of guitarists/singers, John "The Cat" Gatto and Mickey Marchello, the band debuted in 1968 with The Good Rats.

TRACKS: 01. We Are The Good Rats 02. Joey Ferrari 03. For The Sake Of Anyone 04. Anybody Got The Time 05. My Back Is Achin' (And My Mind Is No Better) 06. The Hobo 07. If You Stay By Me 08. Gotta Get Back 09. The Truth Is Gone 10. Family Portrait 11. Stop, Look And Listen (Bonus Track, Previously Unreleased)


ALAMO - Alamo (1971)

Surprisingly not from Texas, Alamo is the sole album by this group of Tennessee rockers. With a Southern take on a psych/blues/hippy hard rock sound, along with some cool Hammond organ-grinding by gruff vocalist Ken Woodley, the 1971 album features eight solid cuts, including "Bensome Changes", the driving "Question Raised", "The World We Seek", and "Got to Find Another Way". The roots of Alamo go back to guitarist Larry Raspberry who played with the Gentrys in 1965 when they charted with "Keep On Dancing". The strength of Alamo was largely due to the mountainous vox and grinding hammond of ex-Cosmos Ken Woodley coupled with the gritty guitar breaks of Raspberry.

TRACKS: 01. Got To Find Another Way 02. Soft And Gentle 03. The World We Seek 04. Question Raised 05. Bensome Changes 06. All New People 07. Get The Feelin' 08. Happiness Is Free


BOZ SCAGGS - Slow Dancer (1974)

Slow Dancer is the sixth album by Boz Scaggs, originally released by Columbia in 1974. Featuring his would-be-soulman sound, Slow Dancer finds Boz Scaggs straddling the apparently fine line between Van Morrison and Isaac Hayes. While Silk Degrees is often touted as Scaggs' best '70s album -- based largely upon the chart success of "Lowdown" -- Slow Dancer features just as many catchy melodic tunes that meld a kind of boogie pub rock with an organic urban soul. Produced by Motown regular Johnny Bristol, Scaggs delivers some of his best performances on the Bristol-penned track "Pain of Love" and the Neil Young meets Marvin Gaye ballad "Sail on White Moon."

TRACKS: 01. You Make It So Hard (To Say No) 02. Slow Dancer 03. Angel Lady (Come Just In Time) 04. There Is Someone Else 05. Hercules 06. Pain of Love 07. Sail on White Moon 08. Let It Happen 09. I Got Your Number 10. Take It for Granted

29.06.2015.

ORIANTHI - Best Of Orianthi... Vol.1 (2014)

Born in Adelaide, Australia, Orianthi Panagaris was only six when she fell in love with the guitar thanks to her dad's record collection. Legendary names like Clapton, Hendrix, and Santana influenced her to take lessons, and she spent five years on the acoustic guitar before switching to the electric at the age of eleven. The guitar-heavy music of Def Leppard, Van Halen, and Whitesnake dominated her teenage years, and at the age of 18, she met her hero when she was invited to jam with Santana during a soundcheck. That soundcheck evolved into a half-hour guest shot during that night's concert, and with Carlos' enthusiastic endorsement, she went on to share stages with acts like Prince and ZZ Top, as well as earning a support slot on Steve Vai's 2007 world tour. Also in 2007, Orianthi signed with the Geffen label and released her debut album, Violet Journey, which featured her vocals and fretwork. Having moved to Los Angeles, Orianthi's musicianship was later exposed to millions of television viewers when she joined Carrie Underwood's band for a 2009 Grammy Awards performance. That same year, an email invitation arrived asking her to audition for Michael Jackson, who was assembling a band for a 50-date residency at London's O2 Arena. One blistering rendition of the "Beat It" solo was enough to land the gig, but the King of Pop unexpectedly passed in June of that same year. Orianthi sang at the memorial service, and rehearsal footage of the guitarist backing the Jackson was featured in the popular film Michael Jackson's This Is It. Her second album, Believe, arrived several days before the movie's release, featuring the Top 20 single "According to You." Believe was re-released in 2010 as Believe (II) with four different songs including a cover of John Waite's "Missing You". The following year, Orianthi released the EP Fire featuring production from the Eurythmics' Dave Stewart. In 2013, Orianthi returned with her third full-length album, Heaven in this Hell.



CHRIS SQUIRE - Fish Out Of Water (1975) [Deluxe Expanded Edition, 2007]

Christopher Russell Edward Squire (4 March 1948 - 27 June 2015) RIP

Fish Out of Water is the only solo album by English bass guitarist Chris Squire. It was released in 1975 on Atlantic Records during a period of inactivity from his progressive rock band Yes. Bill Bruford and Patrick Moraz of Yes contribute to the record, while Squire employs his signature bass skills as well as 12-string guitars and vocals. Also on the album are Mel Collins on saxophone and Squire's friend Andrew Pryce Jackman on piano. The album is in the same vein as the Yes album of the previous year, Relayer, though the sound is more fleshed out with the help of a full orchestra and the jazz context of "Lucky Seven". It was a moderate success, reaching number 25 on the UK Albums Chart. The album was remastered and featured, as bonus material, the single-edit version of "Lucky Seven", the promo video for "Hold Out Your Hand" and "You By My Side", audio commentary, and a 40-minute interview with Squire.

TRACKS: 01. Hold Out Your Hand 02. You By My Side 03. Silently Falling 04. Lucky Seven 05. Safe (Canon Song) 06. Lucky Seven (Us Only Single Edit)

28.06.2015.

KISS - 40 Years: Decades Of Decibels (2015)

Kiss is an American hard rock band formed in New York City in January 1973 by Paul Stanley and Gene Simmons. Well known for its members' face paint and stage outfits, the group rose to prominence in the mid to late 1970s with their elaborate live performances, which featured fire breathing, blood spitting, smoking guitars, shooting rockets, levitating drum kits and pyrotechnics. The band has gone through multiple lineup changes, with Stanley and Simmons the only remaining original members. Counting the 1978 solo albums, Kiss has been awarded 28 gold albums to date, the most of any American rock band. The band has sold more than 40 million albums in the United States, of which 34 million have been certified by the RIAA and their worldwide sales exceed 100 million records, making them one of the world's best-selling bands of all time. The original and arguably best known lineup consisted of Stanley (vocals and rhythm guitar), Simmons (vocals and bass guitar), Ace Frehley (lead guitar and vocals) and Peter Criss (drums and vocals).

Released just weeks after the Rock & Roll Hall of Fame succumbed and put "the hottest band in the world!" on their honor roll, the Kiss 40 compilation landed in order to celebrate four decades of rock & rollin' all night, and partying every day. This version of KISS 40 contains a new studio track entitled "Samurai Son (U.S. Mix)" which is a collaboration between KISS and Momoiro Clover Z. Also, some tracks that were live on the regular 2 disc version are here represented with their studio versions. Other tracks, such as "I'm A Legend Tonight" were not on the 2 disc version at all. An interesting note is how Paul-heavy this compilation is. There are only five tracks that don't feature Paul Stanley on lead vocals.



THE DARKNESS - Last of Our Kind (2015)

Last of Our Kind is the fourth studio album by British hard rock band The Darkness. Produced by the band's guitarist Dan Hawkins at his studio The Hawks Nest in Norfolk, it was first released on 27 May 2015 in Japan, and later in other territories, by Canary Dwarf Records. The album is the first and only by the band to feature drummer Emily Dolan Davies, who replaced Ed Graham in 2014 before leaving less than a year later. The album was promoted via PledgeMusic, with the band offering signed copies of the album on both CD and vinyl, as well as signed guitars, handwritten lyric sheets and setlists from the band's archive. Frontman Justin Hawkins has described the album as "brutal", adding that "It's definitely stripped back with the exception of some mandolins. But when you're doing medieval rock, you should have a mandolin on it ... It's medieval rock, but it still sounds like The Darkness. - wikipedia

TRACKS: 01. Barbarian 02. Open Fire 03. Last Of Our Kind 04. Roaring Waters 05. Wheels Of The Machine 06. Mighty Wings 07. Mudslide 08. Sarah O'sarah 09. Hammer & Tongs 10. Conquerors 11. Messenger (Bonus Track) 12. Always Had The Blues (Bonus Track)

26.06.2015.

RICKIE LEE JONES - The Other Side of Desire (2015)

Two-time Grammy winner Rickie Lee Jones exploded onto the pop scene with her groundbreaking self-titled debut and has fearlessly experimented with her sound and persona over 15 critically acclaimed albums. Her latest, The Other Side of Desire was written, recorded and rooted in the city of New Orleans, where Jones lives on the opposite side of the street made famous by Tennessee Williams. Produced by John Porter (of Roxy Music) and Mark Howard, this is the first new music Jones has written in over a decade.

"This work is inspired by many years of sitting with all the events of my life until I had something to paint with,' says Rickie. 'I came to New Orleans to write and to live a different way than what I have known on the west coast... Here is another record then, made of my imagination, and whatever else that has no words, using the clay of this place and the shapes of my eyes to form some kind of picture of my life, or my heart, that I alone can understand, and hopefully that others can enjoy." - amazon.com

TRACKS: 01. Jimmy Choo 02. Valtz De Mon Pere 03. J'ai Connais Pas 04. Blinded By The Hunt 05. Infinity 06. I Wasn't Here 07. Christmas In New Orleans 08. Haunted 09. Feet On The Ground 10. Juliette 11. Finale (A Spider In The Circus Of The Falling Star)

25.06.2015.

ASIA - Axis XXX Live: San Francisco (2015)

Recorded on November 7th 2012 at the Regency Ballroom in San Francisco, this new ASIA live CD / DVD and Blu Ray captures once again the band, in the original line-up, in front of an ecstatic audience during one of the shows that ASIA performed in support of the "XXX" album and which was broadcasted by AXS TV in the USA. With HD recording this new live album is truly a rewarding experience for all ASIA fans. After the recent DVD releases, this is Asia performing one of the very last shows featuring the original line up with: Geoff Downes, Steve Howe, Carl Palmer and John Wetton live on the road, in-your face and for your viewing pleasure. The set list features songs from their first two albums and selected cuts from the reunion albums, including the single from "XXX" "Face on the Bridge". This is a historical document of where the band was at the time and a snapshot of their musicianship, camaraderie and passion. This live CD / DVD is an irreplaceable companion to the "XXX" studio album. Formed at the dawn of the MTV era, Asia's first release was the best-selling album in the world in 1982 and sat at the number 1 spot in the USA for 9 weeks, powered by the classic rock anthem, "Heat Of The Moment," and four other radio hits. Asia's 1983 sophomore album, Alpha, also went multi-platinum and enjoyed several hit singles, including the #1 smash, "Don't Cry". During the recording of its third disc, the band splintered, and by the 1990s, only Geoff Downes remained from the original line-up. The reunion came to celebrate the 25th anniversary of the band, but morphed itself into an ongoing endeavour. - amazon.com




TOM JOHNSTON - Solo Discography (1979 - 1981)

Charles Thomas "Tom" Johnston is an American musician. He is a guitarist and vocalist, known principally as a founder, guitarist, lead vocalist and songwriter for the Grammy Award winning rock group The Doobie Brothers, as well as for his own solo career. His off-and-on career with The Doobie Brothers spans more than 40 years, during which time the band exhibited numerous successful styles. After a few years of restored health but growing differences in musical direction between band members, Johnston finally left in 1977 to pursue a solo career that produced two albums with Warner Bros: Everything You've Heard Is True and Still Feels Good (reissued on compact disc by Wounded Bird Records), and Billboard Hot 100 hit "Savannah Nights" (#34 Top 100 Billboard Hit - 1980).




Everything You've Heard Is True (1979): 01. Down Along The River 02. Show Me 03. Savannah Nights 04. I Can Count On You 05. Small Time Talk 06. Reachin' Out For Lovin' From You 07. Outlaw 08. Man On The Stage

Still Feels Good (1981): 01. Madman 02. Wastin' Time 03. Baby, Take Me In 04. Last Desperado 05. Up On Stage 06. Excuse Me Ma'Am 07. Wishing 08. One- Way Ticket

24.06.2015.


ROYAL SOUTHERN BROTHERHOOD

Royal Southern Brotherhood (2012): Royal Southern Brotherhood is an American blues and blues rock supergroup, consisting of singer and percussionist Cyril Neville, vocalist and guitarist Devon Allman, vocalist and guitarist Mike Zito, drummer Yonrico Scott, and bassist Charlie Wooton. The band released their debut album on May 8, 2012.




heartsoulblood (2014):Two years ago, members of two of the most respected musical families in the South joined forces to revive the spirit and soul of Southern rock for the genre's modern age. Built on the combined talents of Cyril Neville (Neville Brothers), Devon Allman (son of Gregg Allman and leader of Honeytribe), Mike Zito (solo artist), Yonrico Scott (Derek Trucks Band), and Charlie Wooton (Charlie Wooton Project), Royal Southern Brotherhood debuted in May 2012 with a self-titled album that earned them instant credibility and enabled the band to perform their music at venues and festivals around the world. Supported by fans and their label representatives at Ruf Records, the quintet recently returned to the studio for their follow-up project HeartSoulBlood.

Don't Look Back (2015): Not too many bands could survive the passing of two great guitarists at the same time but following on Devon Allman and Mike Zito leaving the band they have regrouped and strode forwards. Cyrille Neville is still there and with Yonrico Scott on drums and Charlie Wooton on bass the beating heart of the band is still intact. Now they have added Bart Walker (ex-Blues Caravan) and Tyrone Vaughan (son of Jimmie Vaughan and nephew of Stevie Ray) and while the sound is different it is still, at heart, the same band I raved about a couple of years back. The album was recorded at Fame Studios in Muscle Shoals and Tom Hambridge has given the album that familiar fat and punchy sound that you associate with Fame. All of the band members have written songs for the album and it doesn't feel at any point as though the new guns have just been brought in to make up the numbers. The music, as ever, covers the whole gamut of heavy Blues, New Orleans strut and soulful melodies with the title track a real shock as it has Mento rhythms interspersed with some fine Blues – they are nothing if not full of variety.


23.06.2015.

THE NAZZ - Open Our Eyes [The Anthology] (2002)

An anthology is usually understood to be a selection of material, but Sanctuary's compilation of recordings by the Nazz, Open Our Eyes: The Anthology, actually collects all of the band's legitimately released tracks on two CDs with a running time of over two hours and ten minutes. That's the 34 songs that made up the albums Nazz, Nazz Nazz, and Nazz III, plus an outtake cover of "Train Kept a Rollin'" first released on the 1985 LP Best of the Nazz and making its CD debut here. But if compiler Kieron Tyler exercises no judgment about what to include, he does take it upon himself to provide a new sequence rather than just running one album after another in the order they were released originally in 1968-1970. There is some justification for this. Nazz Nazz was first intended to be a double album but truncated into a single one, with the extra material being released as Nazz III 20 months later. So, Tyler, after extracting the novelty song "Loosen Up" (a parody of the Archie Bell & the Drells hit "Tighten Up") from Nazz III to lead off the compilation, takes a shot, in the last seven tracks of the first disc and all of the second disc, at assembling a version of that never-released double album. This does not explain, however, why he also finds it necessary to re-sequence the ten songs from the first album. The new sequencing is not an improvement on the old, and for Nazz fans accustomed to the running order of the old LPs after 30 years, it will sound odd. But in whatever order, the package contains all of the group's recordings on one album. Tyler's liner notes, detailing the band's history with the help of Todd Rundgren, are excellent and contain new information.



THE HOLLIES - All-Time Greatest Hits (1990)

Next to the Beatles, any band would pale in comparison, but the Hollies put out single after single of great pop music in the mid-'60s. Gorgeous harmonies, killer material, whether self-penned or from outside, and just different enough ("Stop! Stop! Stop!" for example) to command attention without being novelties. The later material, like "He Ain't Heavy, He's My Brother" was maudlin, but at their peak, on "Bus Stop," "Look Through Any Window," and most of the songs here, they could stand up against anybody, even the Fabs. And that's a recommendation, unreserved and enduring.

A 12-track all-singles compilation that includes the Hollies' biggest U.S. hits on both Imperial ("Bus Stop," "Stop, Stop, Stop") and Epic Records from 1964 to 1975.

TRACKS: 01. Just One Look 02. Look Through Any Window 03. Bus Stop 04. Stop, Stop, Stop 05. On a Carousel 06. Carrie Anne 07. Dear Eloise 08. He Ain't Heavy, He's My Brother 09. Long Cool Woman (In a Black Dress) 10. Long Dark Road 11. The Air That I Breathe 12. Another Night

22.06.2015.

BOB DYLAN - At Budokan (1979)

Bob Dylan at Budokan is a live album by American singer-songwriter Bob Dylan, released on April 23, 1979 by CBS/Sony Records. It was recorded during his 1978 world tour and is composed mostly of the artist's "greatest hits". The performances in the album are radically altered from the originals, using the same musicians that backed Street-Legal, but relying on a much larger band and stronger use of brass and backup singers. In some respects the arrangements are more conventional than the original arrangements and the album was criticized for being so. At the same time that it was criticized for being too polished, it was criticized for being too sloppy. For a few critics, such as Janet Maslin of Rolling Stone, the differences between the older and newer arrangements had become less important. The audio recording is from two different shows on February 28 and March 1, 1978. Columbia Records released this double LP in North America on August 21, 1978; the original issue was limited to the Japanese market. Later that year, it was released in Australia. On April 23, 1979, spurred by extensive importing and at least one counterfeit European edition, Columbia released the album to worldwide markets. The shows were the fourth and fifth in an eight-show appearance at Nippon Budokan Hall in Tokyo, Japan.

DISC 1: 01. Mr. Tambourne Man 02. Shelter From The Storm 03. Love Zero / No Limit 04. Ballad Of A Thin Man 05. Don't Think Twice, It's All Right 06. Maggie's Farm 07. One More Cup Of Coffee (Valley Below) 08. Like A Rolling Stone 09. I Shall Be Released 10. Is Your Love In Vain 11. Going, Going, Gone

DISC 2: 01. Blowin' In The Wind 02. Just Like A Woman 03. Oh, Sister 04. Simple Twist Of Fate 05. All Along The Watchtower 06. I Want You 07. All I Really Want To Do 08. Knockin' On Heaven's Door 09. It's Alright, Ma (I'm Only Bleeding) 10. Forever Young 11. The Times They Are A-Changin'

20.06.2015.

BILL WYMAN - Back To Basics (2015)

Back To Basics does exactly what it says on the tin. It is unashamedly stripped back. The snappy lyrics are refreshingly audible and the instrumentation is clean, subtle and accomplished.Back To Basics wears its influences on its sleeve - Tom Waits, Leonard Cohen, JJ Cale - and there's more than a passing nod to Bill's own English background. It is that rare thing, a meld of styles and genres that actually work together - uplifting in a jaunty, dancey way and pensive in a bluesy, narrative way. As might be expected from one of the world's best known bass players Back To Basics drives along with a rhythmic muscularity, and then slows the pace for more autobiographical lyric and melody. It is an album that warrants repeated play. It is also an album that's long overdue... Bill Wyman's last solo UK album, Bill Wyman, was released in 1982. Back To Basics comprises only his fourth UK solo release. But Bill has not been idle of course. 31 years in the Rolling Stones, author of seven learned books, globally exhibited photographer, metal detecting expert with his own brand of metal detector, producer, composer for film and TV and founder of the very successful Rhythm Kings who release CDs and tour regularly - he has had a pretty full calendar. It was only when archiving old demos last year he realised he had around 60 songs he'd never released. He chose three songs that needed reworking and did just that. He put them together with a bunch of brand new songs and went into his studio to record them.

TRACKS: 01. What & How & If & When & Why 02. I Lost My Ring 03. Love, Love, Love 04. Stuff (Can't Get Enough) (Back To Basics Version 2015) 05. Running Back To You 06. She's Wonderful 07. Seventeen (Back To Basics Version 2015) 08. I'll Pull You Through (Back To Basics Version 2015) 09. November 10. Just A Friend Of Mine 11. It's A Lovely Day 12. I Got Time


CRABBY APPLETON - Crabby Appleton (1970)

Crabby Appleton's debut, produced by Elektra Records' house producer, Don Gallucci, was released by Elektra in 1970. The band enjoyed reasonable success with a fantastic Top 40 hit, "Go Back," which peaked at number 36 in June 1970 after 14 weeks on Billboard's singles charts. The rest of this album - while much of it lacks the punch of the single - is nevertheless a charming collection of power pop, moderate-tempo rock, and folky rock, and the occasional emphasis on organ-powered material with no real fodder. "Catherine" is a plaintive British folk-style number with nice vocal overdubs. "To All My Friends" is a punchy, piano-driven rocker that wouldn't have sounded too out of place on a Badfinger album circa Straight Up. "Try" is an upbeat, congas-and-organ-driven track, and the sad-but-pretty "Some Madness" also features pleasant percussive elements courtesy of celebrated conga and timbales player Felix "Flaco" Falcon. Happily, in 2002, this album was reissued on CD by Collectors' Choice. - allmusic.com

TRACKS: 01. Go Back 02. The Other Side 03. Catherine 04. Peace By Peace 05. To All My Friends 06. Try 07. Can't Live My Life 08. Some Madness 09. Hunger For Love 10. How Long Will It Take



SWEET SMOKE - Just A Poke (1970) & Live (1974)

Sweet Smoke were a psychedelic jazz-rock band formed in Brooklyn, New York in 1967. The group moved to Europe in 1969, living in Germany, and performing in Germany, Holland and France until 1974 when the band split up. Initially, some members stayed in Europe, some went to India, but most of the band returned to the United States. Although originating in the U.S., Sweet Smoke is often referred to as a Krautrock band. Noted for their buoyant rhythms, inventive improvisations and complex musical structures, in interviews, the group says their music was influenced by Eric Clapton, Jimi Hendrix, Frank Zappa, John Coltrane and The Beatles. The group has a fan presence on the internet, and their CDs are sold worldwide by EMI International.

Just a Poke is the first album by the band Sweet Smoke, released in 1970, engineered by Conny Plank. The song Baby Night displays the band's progressive jazz fusion style at the time. The song can be divided into three main sections, the highlights being the instrumental sections.
TRACKS: 01. Baby Night 02. Silly Sally




Sweet Smoke Live is the third release from the progressive jazz rock band Sweet Smoke. Released in 1974 it was their second record to feature only two tracks, the first being their debut effort Just A Poke. It showcases the band's live talents with extended jamming, the guitar solos are the showcase. It was recorded live in Berlin, Musikhochschule. The last track is actually two songs that were combined during the LP engineering. The tracks were later listed separately when three additional tracks were added to the 2000 CD re-release. After the 1997 CD re-issue had already used a different cover than the original LP, the cover for the 2000 re-release was changed again, re-using the typographical design of the LP cover.
TRACKS: 01. First Jam 02. Shadout Mapes 03. Ocean Of Fears 04. People Are Hard 05. Schyler's Song 06. Final Jam

19.06.2015.

DARRELL MANSFIELD - Ultimate Series (2012)

Darrell Mansfield is an American vocalist, harmonica player, songwriter, recording artist, and performer of various genres including gospel, contemporary Christian music, blues, blues rock, rock, country rock, and soul/R&B. He is considered a pioneer of the Jesus Music movement of the 1970s and has influenced countless contemporary Christian music and mainstream artists alike. In 1974, Mansfield formed the Christian country rock band, Jubal, along with Don Gerber, Paul Angers, Steve Kara, and Henry Cutrona. After a name change from Jubal to Gentle Faith, the group released their self-titled album, Gentle Faith, in 1976. In 1977, Mansfield formed the Darrell Mansfield Band. He has since recorded over 30 albums and toured throughout the United States, Europe, the Middle East, Asia, and Australia. Mansfield has contributed vocals and harmonica to recordings by artists including Adam Again, Eddie Van Halen, Jon Bon Jovi, Loverboy, and Raphael Saadiq. He has also played alongside Billy Idol, Billy Sheehan, Earl Slick, Jimmy Hall, Joe Turner, Richie Sambora, Rick Derringer, Ted Nugent, and The Blind Boys of Alabama.

Mansfield was inducted into the Hohner Harmonica Hall of Fame in 1980 and is the "Ambassador to California" for the Blues Hall of Fame. Mansfield is a vocal advocate for those facing mental health issues. Having strled with depression throughout his life as a result of a chemical imbalance, Mansfield attempted suicide on numerous occasions, first in 1971, and later spent two years at Atascadero State Hospital in central California. He now incorporates the discussion of mental health in his music ministry.

DISC 1 - Hard Rock Collection
DISC 2 - Rock & Blues Collection
DISC 3 - Live Collection
DISC 4 - Delta & Gospel Blues Collection
DISC 5 - Soft Hits Collection

18.06.2015.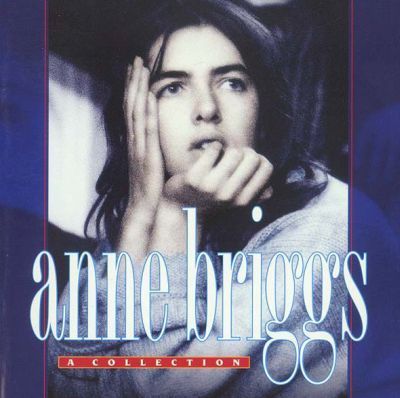 ANNE BRIGGS - A Collection (1999)

A legend of the British folk revival, singer Anne Briggs performed an exquisite a cappella - one of the most haunting and distinct voices of the movement. Her influence is far-reaching, and echoes of Briggs can be heard in the work of her key contemporaries, including Burt Jansch, Shirley Collins, Laura Nyro, and many later artists who cited her as an influence. From Kate Bush to the Cocteau Twins and Sinead O'Connor, this strain of folk singing that was entirely Briggs can be heard, yet she was under-acknowledged in her prime of the early '60s outside of serious folk circles. This collection on Topic compiles all of the a cappella recordings from this period, and four songs with minimal guitar, dulcimer, and bozuki accompaniment. Animating Scottish, Irish, and English traditional forms, some of these melodies will be familiar to fans of the Pentangle who recorded some of the same tunes, including "Willie O' Winsbury" on their early albums. Also, fans of Jansch - who performed and recorded "Go Your Way My Love," one of Briggs' few originals -- will know the legendary guitarist's version. Often performing together, arguably the duo shared the deepest insight, not to mention passion for the Anglo-folk song. This music is simple and sublime and showcases a beautiful storytelling song style with a voice that benefits from being heard unadorned, and being treated with due respect in the remastering. Though standouts are "Blackwater Side," with its minimal acoustic guitar backdrop, and "Willie O'Winsbury," an ancient folk song where Briggs shares its melody with a hammered dulcimer to stunning effect. A highly recommended overview of a singer who sits high in the academy of U.K. folk.



ZODIAC - Sonic Child [Limited Edition] (2014)

This is one of the bands that are out there that incorporate the classic bluesy side of 70's metal into their sound, and have also taken their cues from the psychedelic rock of the previous decade to create some excellent moments in music. Zodiac are talented musicians, a product from Germany's latest line-up of blues artists making it big across the world's music stage.

This is Rock music as it could hardly be more pure and multi-faceted. The 2014 album Sonic Child by Zodiac could neither assign to a specific era of music history nor a narrow-minded specified style. The songs on Sonic Child are traditional and versatile, have strong riffs and driving drums, are affected by a well-tempered influence of the blues, with a carefully selected degree of hardness at any time. Frontman Nick van Delft is the focus of the enjoyable hustle and bustle, telling of little adventures and grand gestures. Some of it seems to be located in the desert of Arizona ('Penny And The Dead Horse `), whereas others seems to be in the cotton fields on the banks of the Mississippi River (' Rock Bottom Blues`). Zodiac showcases the best statement on their artistic visions at the very end: 'Just Music'. Yes, that's the point here & nothing else!

DISC 1: 01. Intro - Who I Am 02. Swinging On The Run 03. Sonic Child 04. Holding On 05. Sad Song 06. Out Of The City 07. A Penny And A Dead Horse 08. Good Times 09. Rock Bottom Blues 10. Just Music 11. Not Fragile 12. Shine On

DISC 2 - Bonus Disc: 01. Free (Live At Rock Hard Festival 2014) 02. Cortez The Killer (Live At Rock Hard Festival 2014) 03. Upon The Stone (From The Demo 2011) 04. Failure (From The Demo 2011)

16.06.2015.

V.A. - Ain't Gonna Hush: The Queens Of Rhythm & Blues (2015)

From the mid-'50s to the early '60s, R&B belonged not just to men with guitars, but to women who sang with hungry voices on stages and in studios across the US. Their roots were planted in the blues of Ma Rainey, Mamie Smith, Ida Fox and Bessie Smith, the gospel of Sister Rosetta Tharpe, the jazz of Billie Holiday and Dinah Washington. Their legacy lies in the recordings collected on Ain't Gonna Hush by journalist (Mojo, Record Collector) and R&B authority Lois Wilson.

Selected because of their collectability and popularity on the club scene, the 76 tracks on the 3CD set Ain't Gonna Hush include contributions by crowned queens of soul Etta James and Aretha Franklin, and other luminaries like Big Maybelle, Ruth Brown, Little Esther, LaVern Baker and Betty Everett. But lesser-known names are also well represented, whose recordings, like most of the songs collected here, sold poorly, but fetch huge prices today. Their lack of success was not due to ability, performance or quality of songwriting; every artist here (including Kentucky-born rockabilly musician Joyce Harris) shouts, screams and hollers as if their lives depend on it, every song is perfectly crafted. But due to bad luck, lack of promotion or simply the fact that with a market flooded with choice, the competition was tough and these 45s fell through the cracks. Here those unfortunate turns of fate are redressed with a collection that compiles the forgotten alongside the famed. Ain't Gonna Hush reasserts the eminence of revered voices and proposes the coronation of a larger cast of R&B Queens.


15.06.2015.

THE ROLLING STONES - Sticky Fingers (1971) [Super Deluxe Edition, 2015]

Regarded as one of The Rolling Stones' all-time great albums, 'Sticky Fingers' captured the bands trademark combination of swagger and tenderness in a superb collection. The classic album features timeless songs such as 'Brown Sugar,' 'Wild Horses,' 'Bitch,' 'Sister Morphine' and 'Dead Flowers' and showcases the inventive song writing of Mick Jagger and Keith Richards and formidable guitar licks from Mick Taylor. This deluxe edition includes the remastered album and bonus CD featuring previously unreleased alternate takes and live performances, plus 'Get Yer Leeds Lungs Out' disc, a DVD featuring 2 tracks from Live At The Marquee and a 7 inch vinyl with 'Brown Sugar' and 'Wild Horses'. The carefully put together 120 page limited edition book recounts the making of this classic Stones album with an extensive essay by Nick Kent, embellished with previously unpublished images of the band and lavishly illustrated with metallic gold ink throughout. All housed in a presentation box with hardback book complete with real zip. Also includes a print, poster, 4 postcard set and mini replica of band cut out.


14.06.2015.

WILLIE NELSON - Revolutions Of Time.... The Journey 1975-1993 (1995)

More so than most country artists, Willie Nelson is difficult to thoroughly understand without delving into his individual releases, which often revolve around either musical or lyrical concepts. So give Columbia credit for assembling a cohesive, provocative collection that covers every aspect of Nelson's glorious career, amply showcasing his distinctive singing, songwriting and gut-string work. Disc 1 (entitled Pilgrimage), is worth the price of admission alone. It focuses on his 1970s and early-1980s work including the Red Headed Stranger cuts, the Lefty Frizzell tributes, the Stardust standards, the Electric Horseman cowboy odes and Honeysuckle Rose gems, and the best of Always on My Mind. Disc 2 (Sojourns) pairs Nelson with an impressive array of partners: Haggard, Price, Miller, Pierce, Charles, Young (both Neil and Faron), Santana, Possum, Dylan, Cash, Snow, Jennings, Julio, Dolly and Kristofferson. Disc 3 (Exodus) collects the mid-1980s and early-1990s stuff, and while it contains moments of brilliance, it doesn't match up to the first two discs. All in all, a marvelous 60-song collection filled with an astonishing number of spine-chilling moments.

This boxed set (which opens like a hardback book, with the CD's on the inside front and back covers) clearly demonstrates that Willie could sing many different types of song. Nevertheless, most of them fall into two main categories - the country songs and the classic oldies from the Great American Songbook.


13.06.2015.

GARY MOORE - 13 Rock Hard Hits (1989)

One of rock's most underrated guitarists (both from a technical and compositional point of view), Gary Moore never really gained the success in the States that he got in all other parts of the world. Ironstrike 13 Rock Hard Hits was a low price compilation cd album that Avanti records put out in England back in 1989. The 13 tracks were all licensed from Jet records and only feature material from the albums that Gary Moore released on Jet. I remember my first thoughts when I first looked at the album. I wondered how anyone came up with the idea to start the album with a live version of Parisienne Walkaways instead of any of the rockier or faster tracks from the Dirty Fingers album. However listening to the album I changed my mind. This is truly a great live version of this classic track. Dirty Fingers are one of my favourite Gary Moore albums so im pleased to find lots of material from that album. Im not particular found of Best of albums when they mix studio versions with live version, this album also includes a live track with a Tommy Aldridge drum solo thrown in, so overall it feels like just a messed up album that was released just to try to cash in on Gary Moores name (remember it was released in 1989 when Gary Moore was at his peak). However it might have been a low price release when it came out but its almost impossible to find today. So the CD is reaching quit high prices among Gary Moore collectors. - tpl.se

TRACKS: 01. Parisienne Walkways (Live) 02. White Knuckles / Rockin' An Rollin' 03. Run To Your Mama 04. Don't Let Me Be Misunderstood 05. Nuclear Attack 06. Dirty Fingers 07. Really Gonna Rock Tonight 08. Dallas Warhead (Live) 09. Back On The Streets (Live) 10. She's Got You (Live) 11. Because Of Your Love 12. Hot Gossip 13. You Kissed Me Sweetly

12.06.2015.


ROGER DALTREY - Daltrey (1973) & Ride a Rock Horse (1975)

Although Roger Daltrey was by no means the first member of the Who to take the solo plunge (both John Entwistle and Pete Townshend beat him to the punch), he was the first to make any kind of commercial impact. While "Giving It All Away" peeled off his self-titled debut album to hit the U.K. Top Five, the album itself went Top 50 in America and, almost as an afterthought, introduced the writing talents of the young and then-unknown Leo Sayer to the public at large. Eight months ahead of his own breakthrough hit, "The Show Must Go On," Sayer and writing partner Dave Courtney composed eight of Daltrey's ten tracks; Courtney co-produced the album with Adam Faith, then wrote the remaining pair with Faith himself. Of Sayer's contributions, both "Giving It All Away" and the opening "One Man Band" would subsequently reappear on his own Just a Boy album, itself titled for the chorus line of "Giving It All Away." Daltrey's majestically plaintive rendition remains the definitive version, however, all the more so when linked with the "It's a Hard Life" lament that serves as prelude to the song on Daltrey. Far from the rocking bombast for which the Who were traditionally renowned, but far, too, from the somewhat maudlin melancholy of Pete Townshend's period balladeering, "Giving It All Away" showcases the sheer emotional dynamism that Daltrey was so capable of, a mood that the remainder of the album stretched in any number of directions. From the mock reggae of "The Story So Far" to the achingly fragile "You Are Yourself," Daltrey portrays its maker in colors that the Who could never have emulated -- a sometimes horrifying shock for die-hard fans, but a pleasant surprise for anyone tired of hearing him voice the increasingly dictatorial Townshend's self-aggrandizement. Indeed, the string-haunted "When the Music Stops" could almost be an open letter to his bandmate, just as "One Man Band" should have determined Daltrey's own immediate future. Sadly, however, his solo adventuring would remain just that, something to do between Who projects, with all the sad baggage that implies. There was a time, however, when Daltrey proved himself capable of operating far outside the Who's sphere of influence. And Daltrey still bristles with the pride of that discovery. - allmusic.com




By the time Roger Daltrey was ready to make his second solo album, Leo Sayer, upon whom he had relied to provide songs for his first, had launched his own successful singing career and was keeping his material for himself. Daltrey, therefore, called on his producer, Russ Ballard, who wrote three songs, including the chart single "Come And Get Your Love," and one Paul Korda, who wrote another three. On this material, Daltrey took a pop/rock approach, somewhat less aggressive than his work with The Who. He also tossed in some R&B with a cover of Rufus Thomas' "Walking The Dog," and sang in something closer to his actual British accent in the Cockney rave-up "Milk Train." Ride A Rock Horse lacked the overall quality and cohesion of Daltrey, but was still a respectable effort, especially since Daltrey's solo career remained a side issue at this time. - allmusic.com

10.06.2015.


UNICORN - Uphill All The Way (1971) & Blue Pine Trees (1974) & Too Many Crooks (1976)

It's easy to dismiss Unicorn's debut LP as little more than a Crosby, Stills & Nash ripoff, but listen closely - what Uphill All the Way lacks in originality it makes up for in craftsmanship, with a beauty and grace that render arguments about innovation moot. Harmonies this natural simply can't be taught, let alone copied, and Ken Baker's original compositions - though products of rainswept London - effortlessly evoke the beaches and canyons of a southern California that only exists in dreams anyway. And while the counterculture ethos that inspired CSN resulted in songs that now seem quaint and even a bit silly, Uphill All the Way - for years essentially lost to all but the most avid British folk-rock aficionados - remains fresh and timeless by comparison. Highly recommended. - allmusic.com




Early in 1973 Unicorn played at the wedding reception for Transatlantic publicist Ricky Hopper. One of the guests was David Gilmour of Pink Floyd, who at the end of the evening got up and jammed with Unicorn on Neil Young's "Heart of Gold". Afterwards Gilmour told the band that he really liked Country Rock. A week later the Pink Floyd guitarist phoned the band to say that he had just installed a studio at his country retreat and asked if they wanted to demo some songs there. The band immediately accepted. A few days later they travelled up to Essex to Gilmour's estate. He showed them into the studio and said there was no need to bring any of their gear in from the van. Hanging on the walls was his collection of vintage Fender, Gibson, Rickenbacker and Martin guitars and underneath them Fender amplifiers and a Premier drum kit. They recorded three songs and Dave added some Fender Pedal Steel Guitar which he had just brought on his last American tour and was learning to play. They were invited back on several occasions to record.


JOHN THE REVELATOR - Wild Blues (1970)

Back in 1966 when Eric Clapton delivered his heavily overdriven wailing blues licks on the "Beano" album with John Mayall's Bluesbreakers, the guitar world was completely shaken up. Legend has it that Eric put his hand flat on the controls of his Marshall combo, moved his hand to the right, setting all controls full power in the process. Future Revelator singer and bassman Tom Huissen lived in London at the time that the blues scene triggered by Clapton's trademark guitar work exploded.He became pals with Peter Green, Eric's successor in the Bluesbreakers, and witnessed the first rehearsals of Pete's then new band Fleetwood Mac.

Immediately after returning in Holland Tom started to form a blues band modelled after Fleetwood Mac.Finding the right guys for the job was not too hard and the band started to rehearse with cheap guitars, old tube driven radios for amplifiers and a tyre lever for playing bottleneck guitar. Early in 1969 the band adopted the name "John the Revelator" after the A Capella blues traditional by the great Son House.John the Revelator took off immediately and extensively started gigging the Dutch and European blues circuits that were thriving at the time.

TRACKS: 01. John The Revelator 02. I Can't Stop Lovin' You 03. Worried Dreams 04. Charlie's Drive Inn 05. Talk To Me, Baby 06. Personal Manager 07. Wild Blues 08. Bleeding Heart 09. No Woman 10. Homework 11. Yeah 12. Rockin' Squirrel 13. One Track Mind 14. I Can't Stop Lovin' You 15. Little Red Rooster 16. Worried Dreams

09.06.2015.

BLACK CAT BONE - Taylormade (1997)

Black Cat Bone has been Southern Germany's best blues-rock group since the early 1970s. Taylormade, their fifth album, was recorded and released in Germany in 1997. This is a limited edition reissue now available in the US for the first time ever. In 1995, Black Cat Bone met former Rolling Stones member Mick Taylor at a festival in Switzerland. Taylor had always been one of Hans-Joerg Mueller's heroes, and a dream came true when he agreed to participate in the recording sessions for this album. With excellent production and crystal-clear sound, this disc is highly recommended to all lovers of intelligently performed rock and blues.

TRACKS: 01. Wake Up Call 02. Ain't That I Don't Love You 03. The Stumble 04. Cold Champagne 05. Blind Willie McTell 06. Mick's Song 07. Get Out Of My Life Woman 08. Slow Blues 09. Heart Fixin' Man 10. Mercy, Mercy 11. Italian Summer 12. Blue Shadows


DAVID BROMBERG - Wanted Dead or Alive (1974)

David Bromberg is an American multi-instrumentalist, singer, and songwriter. An eclectic artist, Bromberg plays bluegrass, blues, folk, jazz, country and western, and rock and roll equally well. He is known for his quirky, humorous lyrics, and the ability to play rhythm and lead guitar at the same time. Bromberg has played with many famous musicians, including Jerry Jeff Walker, Willie Nelson, Jorma Kaukonen, Jerry Garcia, Rusty Evans (The Deep) and Bob Dylan. He co-wrote the song "The Holdup" with former Beatle George Harrison, who played on Bromberg's self-titled 1972 album. In 2008, he was nominated for a Grammy Award.

Wanted Dead or Alive is an album by David Bromberg. It was his third album, released by Columbia Records as a vinyl LP in 1974. It has been released as a CD several times - by Sony Music Media in 2004, by SBME Special Markets in 2008, and by Columbia Records in 2011. It was also released as a double CD, combined with Bromberg's subsequent album Midnight on the Water, by BGO Records in 2010. The title Wanted Dead or Alive is a play on words, referring to how the record was created. Side one of the LP was recorded in the studio with various musicians, including four members of the Grateful Dead - Jerry Garcia, Phil Lesh, Keith Godchaux and Bill Kreutzmann. Side two was recorded live.

TRACKS: 01. The Holdup 02. Someone Else's Blue 03. Danger Man 04. The Main Street Moan 05. Send Me To The 'lectric Chair 06. Statesboro Blues-Church Bell Blues 07. Wallflower 08. Kansas City 09. The New Lee Highway Blues

08.06.2015.

STEVIE RAY VAUGHAN - Spectrum, Philadelphia 23rd May 1988 (2015)

Stevie Ray Vaughan' guest slot for Robert Plant on the Non-Stop-Go tour was not at all representative of his worth in terms of bill position or a true reflection of his talent, but was ultimately prestigious enough considering the continuing legacy of Led Zeppelin and their iconic front man. Vaughan and his band Double Trouble were already enjoying the formation of their own legacy, which would grow in stature on the strength of the Live Alive album from 1986, and Vaughan s past collaborations with David Bowie and Jackson Browne. The set-list performed here is in places reminiscent of the songs chosen for the 1986 album, but the relaxed mood in this 1988 performance captures the early sobriety of his formative shows and that tender ferocity, allowing for a more honest picture of the legendary guitarist. Echoes proudly presents the entire broadcast of Stevie Ray Vaughan and Double Trouble s appearance at The Spectrum, Philadelphia on 23rd May 1988. Originally broadcast by Washington DC FM for their Superstar Concert series , this rare recorded performance reveals a seminal artist at work. - amazon.com




SOLOMON BURKE - Proud Mary: The Bell Sessions (2000) & Nothing's Impossible (2010)

Solomon Burke was one of the greatest voices to come out the 1960s soul explosion, the same period that produced James Brown, Marvin Gaye, and Otis Redding. Burke's style mixes mellow, country-tinged elegance with shouting, Southern gospel-charged R&B, and was an influence on the early British invasion. (Steve Marriott and Mick Jagger, to name two--and the Rolling Stones covered two of his songs). In the late '60s he left Atlantic and signed with Bell, and scored a hit with Creedence Clearwater Revival's "Proud Mary." This album serves as a fine representation of Burke's power and versatility: he recasts country classics "She Thinks I Still Care" and "That Lucky Old Sun" in his own soulful, reverent manner. He also produces a tantalizingly slow and bluesy take on Marvin Gaye's "I'll Be Doggone." Digitally remastered by Bob Irwin (Sundaze Studios, Coxsackie, New York). - cduniverse.com




It's all but impossible to make a bad record with Solomon Burke; as a vocalist, the man is simply a force of nature, and all you have to do is point him in front of a microphone and let him do his stuff and you'll have something worth hearing. But coming up with accompaniment that's worthy of Burke's talents isn't quite as simple, and for a man who cut his teeth working with the likes of Jerry Wexler and Bert Berns, finding the right producer in this day and age is no simple matter. Nothing's Impossible teams Burke with another legend of Southern soul, the great producer, arranger, and songwriter Willie Mitchell (best-known for his work with Al Green) who had been after Burke to make an album with him for years. One listen to Nothing's Impossible confirms that Mitchell's instincts were right on the money; this music has just the right heft and texture for Burke, rich, strong, and gospel-influenced R&B that's sturdy enough to support Burke's earth-shaking vocals while giving the star of the show enough room to move comfortably. Mitchell's subtle, expressive use of strings and horns is very much in evidence here, and the rhythm section cuts a deep, implacable groove. - allmusic.com


POWDER BLUES - First Decade - Greatest Hits (1990)

Hailing from Vancouver, this lively and entertaining blues outfit had little success on the charts, but their fiery brand of Chicago-style blues was enough to give them a Juno award in 1981 (Canada's version of the Grammy) and the W.C. Handy award in 1985 for Best Foreign Blues Band, presented in Memphis, TN. First Decade/Greatest Hits is a delectable 19-track hits package that contains all of the Powder Blues Band's most important tracks, including a handful from both 1980's Uncut album and 1981's Thirsty Ears release, with the former going double platinum, selling over 200,000 copies. Brothers Tom Lavin and Jack Lavin lead the way on guitar, sounding especially sharp on "Doin' It Right" and "Thirsty Ears," the band's biggest singles, all with the help of some highly intoxicating saxophone bits. Mixing the blues with some solid sounding rock & roll, tracks like "Hear That Guitar Ring," "Joyridin," and "I'm on the Road Again" proved the band could integrate both styles effectively through Tom Lavin's wide-awake vocals and an even keel of piano, saxes, and trumpet. Best of all, the Powder Blues Band maintained a small-club sound without sounding amateurish, and this tasty bunch of tracks proved that their talents far exceeded their commercial accomplishments. - allmusic.com

TRACKS: 01. Boppin' With The Blues 02. Hear That Guitar Ring 03. Just A Little 04. The Rockchopper 05. Doin' It Right 06. Buzzard Luck 07. What've I Been Drinkin' 08. Personal Manager 09. Sweet Little Girl 10. Thirsty Ears 11. Should Be You And Me 12. Swami Swing 13. Joyridin' 14. Nothin But A Tease 15. Lovin' Kissin' And Hin' 16. Pushy 17. Your Daddy 18. Slow Motion Walter 19. I'm On The Road Again

For nearly three decades Powder Blues has been Canada's favorite blues band. Their music incorporates elements of Swing, Blues, Jazz, Rock & Roll and Rhythm & Blues into their unique and instantly identifiable sound. This broad approach has resulted in an appeal whose demographic is so wide that it is not unusual to find people from seven to seventy swaying side by side at a Powder Blues concert. Throughout the years they have toured ceaselessly throughout Canada, the United States and overseas, spreading the joy of a music that makes people smile and dance.

07.06.2015.

THE ROLLING STONES - Stripped (1995) [Remastered 2009]

Having pioneered the concept of alternating big shows and back-to-basics gigs, the Stones put yet another spin on the live album with Stripped in November 1995, and were duly rewarded with another Transatlantic Top Ten entry. During the Voodoo Lounge tour, their first with bassist Darryl Jones, the greatest rock'n'roll band in the world simply kicked back in Lisbon and Tokyo studios and revisited Buddy Holly's Not Fade Away - a Top 3 single for them in 1964 - and Little Baby, the Willie Dixon composition first recorded by Howlin' Wolf. They also cherry-picked highlights - Shine A Light, Angie - from intimate shows at legendary venues like the Paradiso in Amsterdam or the Olympia in Paris. This low-key approach afforded the group the opportunity to explore its acoustic, country-flavoured repertoire, Wild Horses, Dead Flowers and Sweet Virginia in particular, though their inspired reworking of Bob Dylan's Like A Rolling Stone, from their memorable gig at London's Brixton Academy, remains the album's undisputed highlight. It duly became their biggest UK single in over a decade.



TIM BUCKLEY - Dream Letter - Live In London 1968 (1990)

Tim Buckley (1947 - 1975) was an American singer and musician. His music and style changed considerably through the years; his first album (1966) was mostly folk, but his subsequent albums incorporated jazz, psychedelia, funk, soul, avant-garde and an evolving "voice as instrument" sound. Though he did not find commercial success during his lifetime, Buckley is admired by later generations for his innovation as a musician and vocal ability. He died at the age of 28 from a heroin overdose, leaving behind his sons Taylor and Jeff, the latter of whom later went on to become a musician as well.

Dream Letter: Live in London 1968 is a live album by Tim Buckley. The album was recorded in Queen Elizabeth Hall, London, England on October 7, 1968. Due to a lack of available funds Buckley was unable to tour with regular bass player John Miller and conga player Carter "C.C." Collins. The concert instead features bassist Danny Thompson (from British folk group Pentangle), guitarist Lee Underwood and vibraphone player David Friedman. The concert features songs from Buckley's second album, Goodbye and Hello and the soon to be released Happy Sad. Also featured are the songs "Happy Time", which appeared on the 1969 album, Blue Afternoon, and a cover of Fred Neil's "Dolphins", which would appear on Sefronia in 1973. The "Carnival Song" which appears here is not the song of the same name from Goodbye and Hello, but an entirely different composition. Five other tracks from this set had, at the time of Dream Letter's release in 1990, never been heard on record before.


05.06.2015.

JEFF BECK - Live+ (2015)


Jeff Beck Live+ is a collection of fourteen tracks recorded in concert during August of 2014 with a pair of new originals from recent studio sessions. It effectively whets the appetite for the new studio record reportedly in the works for some months now even as it stands as a fitting companion piece to the DVD Live in Tokyo. Beck's is a perfectly pragmatic approach to to reinvent the panoply of styles he's traversed since the late Sixties by utilizing this current lineup of musicians, all with distinct instrumental personalities of their own. All these live recordings derive from appearances in the United States within three weeks and thus have a certain immediacy and continuity even as "Beck's Bolero," from Truth (Epic, 1968) gives way to "Superstition" from Beck Bogert & Appice (Epic, 1973) , while "Big Block" comes from Guitar Shop (Epic, 1989). And the grand cover of the Beatles' "A Day in the Life" is a modern day interpretation from the George Martin produced homage In My Life (MCA, 1998).

The 14 live performances on JEFF BECK LIVE+ were recorded at multiple venues in 2014 and feature Beck backed by his band: vocalist Jimmy Hall, bassist Rhonda Smith, drummer Jonathan Joseph and guitarist Nicolas Meier. LIVE + concludes with two studio tracks new for 2015: Tribal and My Tiled White Floor, with guest vocals from Ruth Lorenzo and Veronica Bellino.


03.06.2015.

TODD RUNDGREN - Global (2015)

Many of Todd Rundgren's adventures in the new millennium were marked by restless flitting about from one idea to the next, but Global finds him more or less adopting the groove he started on 2013's State. Certainly, the one-word title picks up the thread of State, expanding his outlook from the nation to the world at large, and there's an undeniable undercurrent of social protest, or at least discontent, flowing underneath Global. Musing about life on "This Island Earth," Rundgren posits that if "we don't rise, we will fall," one of many vague calls to arms peppered throughout the record. This being Todd, the good intentions are often inextricable from the silliness, reaching some kind of fever pitch on "Earth Mother," where he shouts out to his sisters without ever quite realizing that his call for "R-E-S-P-E-C-T" could be seen as vaguely condescending. Then again, one of the great pleasures of Rundgren is how he'll camouflage his message in sheer absurdity. He doesn't attempt to hide this goofiness on Global, not when it opens with a "Bang on the Drum" update called "Ev'rybody," where he claims "everybody wants a twerk from Miley." This isn't the only time Todd conjures memories of The Ever Popular Tortured Artist Effect, either; large chunks of Global pulsate to a similar AOR spin on new wave, but he pushes these melodic tendencies through homemade tech filters and other modern accouterments, including a jape at EDM. Sometimes these stylish flirtations are done in jest, sometimes they're done stone-cold sober, sometimes it's hard to tell the difference, but that's what is compelling about Global: it's perched at a point between the past and the present, protest and satire, and that inscrutability is often where Rundgren does interesting work. - allmusic.com



STEVE CROPPER - Dedicated - A Salute To The 5 Royales (2011)

"Dedicated" is Steve Cropper's debut project on 429 Records. For those of you unfamiliar with Cropper's track record, he has an impressive resume: a member of the Rock & Roll Hall of Fame, the staff song writer and in-house guitarist on Stax Records staff, and a member of Booker T & the MGs. He also is credited with writing some true R&B classics: "Knock on Wood," "In the Midnight Hour" and "(Sittin' On) The Dock of the Bay." "Dedicated" is a tribute to guitar player Pete Pauling and his band of the Five Royales, one of Cropper's biggest influences, and named after the 5 Royales's hit "Dedicated To The One I Love." Aside from Cropper's guitar playing, the album features an amazing set of musicians which includes bassist David Hood (Muscle Shoals sideman), keyboardist Spooner Oldham (Fame Studios sideman and top notch song writer who has also played with Neil Young), Dap-Kings saxman Neal Sugarman, drummer Steve Farone, and drummer Steve Jordan. There's also an all star line up of special guests: Steve Winwood, B.B. King, Shemekia Copeland, Delbert McClinton, Lucinda Williams, Queen guitarist Brian May, and singers Sharon Jones and Bettye LaVette. Cropper's playing on "Dedicated" is classic; his rhythms are tight, his fills original and unique, and it's easy to see why he's one of the best guitar players of all time. The best part of these songs is that they are straight from his heart, something you can easily feel from your first listen. If you want to hear some incredible re-makes of classic songs that feature a phenomenal list of musicians, look no farther. You've found it here! - allmusic.com



SIMPLY RED - Big Love (2015)

Big Love is the eleventh studio album by British pop group Simply Red. The album was released on 29 May 2015 by East West Records. It is their first studio album since Stay (2007), and the first album to only feature original material since Life (1995). Big Love is also the first album to be released under a new recording contract with East West Records, a label Simply Red previously were signed to until April 2000.

Lead singer Mick Hucknall said of the album: "Once I began wondering how Simply Red were going to sound, I started writing songs. With 'Stay' I was running away from Simply Red. But now I'm comfortable with the notion of us as a blue-eyed soul group. I had to stop myself fighting that idea. Our sound is original too. I honestly don't know of another band that has pulled so many musical strands together". Hucknall has said he wanted to make an album like Stars with a consistent theme: "And the theme here is life from a family viewpoint. It's an album that deals with birth, love, death, and all the stuff in between".

TRACKS: 01. Shine On 02. Daydreaming 03. Big Love 04. The Ghost Of Love 05. Dad 06. Love Wonders 07. Love Gave Me More 08. Tight Tones 09. Woru 10. Coming Home 11. The Old Man And The Beer 12. Each Day

02.06.2015.

WILLY DEVILLE & MINK DEVILLE - Collected [1976 - 2009] (2015)

Willy DeVille (1950 – 2009) was an American singer and songwriter. During his thirty-five-year career, first with his band Mink DeVille (1974–1986) and later on his own, Deville created original songs rooted in traditional American musical styles. He worked with collaborators from across the spectrum of contemporary music, including Jack Nitzsche, Doc Pomus, Dr. John, Mark Knopfler, Allen Toussaint, and Eddie Bo. Latin rhythms, blues riffs, doo-wop, Cajun music, strains of French cabaret, and echoes of early-1960s uptown soul can be heard in DeVille's work. Mink DeVille was a house band at CBGB, the historic New York City nightclub where punk rock was born in the mid-1970s. DeVille helped redefine the Brill Building sound. In 1987 his song "Storybook Love" was nominated for an Academy Award. After his move to New Orleans in 1988, he helped spark the roots revival of classic New Orleans R&B. His soulful lyrics and explorations in Latin rhythms and sounds helped define a new musical style sometimes called "Spanish-Americana". DeVille died of pancreatic cancer on August 6, 2009 in a New York hospital. He was 58 years old. Although his commercial success waxed and waned over the years, his legacy as a songwriter has influenced many other musicians such as Mark Knopfler and Peter Wolf.


01.06.2015.

STEPHEN STILLS - Stills (1975)

With the dissolution of his fantastic band Manassas in late 1973, Stephen Stills started work on his next solo album. However work on it was delayed by a reunion of Crosby, Stills, Nash & Young, who went on tour in 1974. When the tour ended Stills signed a new contract with Columbia Records, and got back to finishing the shelved album. Stills was completed and released in 1975, showcasing a smooth rock sound with flavours of blues, jazz & latin. Among the musicians credited were many high profile session players and rock star associates, including guitarists Donnie Dacus and George Terry, percussionsit Joe LaLa, keyboardist Jerry Aeillo, bassist Leland Sklar, drummers Dallas Taylor, Russ Kunkel and Ringo Starr, and singer-songwriter Rick Roberts. Crosby and Nash also made cameos. Stills himself played guitar, bass and keyboards. The songs were all originals (some co-authored with other musicians), with the one exception being a cover of Neil Young's "New Mama". The album was strong, but arguably paled in comparison to his brilliant first two albums. Much had changed since then, and Stills was soon to find an increasing lack of both sales and critical interest in his solo work.

TRACKS: 01. Turn Back The Pages 02. My Favorite Changes 03. My Angel 04. In The Way 05. Love Story 06. To Mama From Christopher And The Old Man 07. First Things First 08. New Mama 09. As I Come Of Age 10. Shuffle Just As Bad 11. Cold Cold World 12. Myth Of Sisyphus


THE DOORS - Alive, She Cried (1983)

Alive, She Cried is a live album by the American rock band The Doors; the title of the album is taken from a line in the song "When the Music's Over". Following the resurgence in popularity for the band due to the 1979 film, Apocalypse Now, and the release of the first Doors compilation album in seven years, Greatest Hits, released in 1980, the push was on to release more Doors music. The recordings are from various concerts during the period 1968–1970; they include "Gloria", originally a hit for Them, and an extended version of The Doors' best known song "Light My Fire". John Sebastian of The Lovin' Spoonful joined the band on stage to play harmonica on Willie Dixon's "Little Red Rooster". The album was discontinued as 1991 saw the release of In Concert, a double-album which included all of the songs from Alive, She Cried and Absolutely Live, as well as a few other live tracks. The version of "Light My Fire" from this album is actually from a variety of sources. "The Graveyard Poem" is actually a recited poetry piece from Boston in April 1970. It was inserted into the break of "Light My Fire" for this album. "Gloria" was also edited to exclude some risque verses. Later releases of "Gloria" on the Bright Midnight label restored the edited verses. - wikipedia

TRACKS: 01. Gloria 02. Light My Fire 03. You Make Me Real 04. Texas Radio & The Big Beat 05. Love Me Two Times 06. Little Red Rooster 07. Moonlight Drive

30.05.2015.

CASSANDRA WILSON - Coming Forth By Day (2015)

An otherworldly musical homage to legendary jazz vocalist Billie Holiday on the 100th anniversary of the singer's birth, Coming Forth By Day is Cassandra Wilson's moody, soulful new album showcase for contemporary yet timeless interpretations of standards associated with Lady Day. Coming Forth By Day was produced by Nick Launay, known as Nick Cave's producer for the last decade among many other adventurous credits. Cassandra Wilson has drawn inspiration from Billie Holiday for her entire life and chose the title as a way to honor the iconic singer: "Coming Forth By Day" is an English translation of the title of the ancient Egyptian "Book of the Dead." The book, formally known as the "The Egyptian Book Of The Dead," is in actuality a Kemetic collection of scriptures more accurately titled, The Book Of Coming Forth By Day, s intended to assist both the living and deceased in their journey through life and the afterlife. The album features 11 re-interpretations of standards associated with Lady Day plus an original penned by Cassandra Wilson the dream-like new "Last Song (For Lester)," imagined as a heartbreaking final message from Billie to her musical love, Lester Young. (Upon getting the news that Young had passed away, Billie flew straight from overseas to his funeral but was denied the opportunity to sing by Young's family and was distraught.) Wilson recorded Coming Forth By Day in Los Angeles at Seedy Underbelly studios with an A-list musical team including producer Launay (Nick Cave, Yeah, Yeah, Yeahs, Arcade Fire), guitarists T Bone Burnett and Nick Zinner of the Yeah Yeah Yeahs, string arranger Van Dyke Parks and rhythm section The Bad Seeds.

"A dream of mine is happening," said Cassandra Wilson, "I've been in love with Billie Holiday's voice since the moment I heard it, and she has inspired me throughout my career."



BRUCE HORNSBY - Intersections [1985-2005] (2006)

The type of warm, sophisticated jazz-inflected pop/rock proffered by Bruce Hornsby & the Range was probably the last thing anyone expected to find at the top of the charts in the late '80s. Yet Hornsby, with his virtuosic piano playing and mature song craftsmanship, placed six consecutive singles into the Top 40 between 1986 and 1990, among them the number one "The Way It Is" and the equally solid "Mandolin Rain" and "The Valley Road," both of which reached the Top Five. Hornsby's career has taken many turns in the two decades since his first appearance, and while his commercial fortunes have dissipated, his willingness to grow as a musician, to dodge stagnation, has only expanded. That's what Intersections 1985-2005 is all about. With 2004's single-disc Greatest Radio Hits already out there for those who just want, well, the greatest radio hits, this four-CD/one-DVD kitchen-sink of a box set is intended for the true believer. The CDs are divvied thematically. The first, titled "Top 90 Time," contains the hits, albeit rarely in their familiar studio versions. Most are previously unreleased live and alternate versions, sometimes performed faithfully to the hit renditions, other times warped beyond recognition. With the Range, Hornsby offers his own 2005 take on "The End of the Innocence," the song he wrote for Don Henley, while "The Way It Is" opens the collection in a solo piano version. The second disc is easily the most interesting and eclectic. A mishmash of solo piano noodlings ushers it in, many of them simply assigned letters of the alphabet ("Song A," etc.) and released as album tracks over the years. There are collaborations with the Nitty Gritty Dirt Band (a bluegrass take on "The Valley Road") and jazz legend Ornette Coleman (an unreleased 1995 Coleman composition titled "Hop, Skip and Jump"), and covers of Elton John and Grateful Dead tunes (Hornsby served briefly as a member of the Dead during a transitional period for the band); there's yet another workup of "The Valley Road," one of many songs Hornsby penned with his brother John, which represents that side trip -- the live Dead version from 1990 makes a particularly convincing case for his contribution to that band. Various songs recorded for film soundtracks round out the disc. The third and fourth CDs were chosen "By Request," both Hornsby's and fans', and while the surprises are fewer here -- much of it consists of album tracks -- there are still a number of previously hidden little gems, both solo and in various group configurations, worth investigating. A solo piano version of "Sticks & Stones," which opened up the largely electronic Big Swing Face album in 2002, is a totally unexpected reimagining, and if Hornsby's recent composition "Fortunate Son" (no relation to the Creedence Clearwater Revival classic) bears a resemblance to Pink Floyd's "Comfortably Numb," that's because Hornsby once dueted with that group's Roger Waters on said song and felt inspired to write this tribute. The actual video clip of the Waters collaboration is among the 22 tracks found on the accompanying DVD, which also includes an array of live performances, TV appearances, a handful of music videos (some Spike Lee-directed) and other odds and ends, even a duet with Branford Marsalis on "The Star-Spangled Banner," from the 1997 World Series. This box isn't the place to start a Bruce Hornsby collection, but those who've hung in there with him will find it amply rewarding. - allmusic.com

DISC 1 - Top 90 Time
DISC 2 - Solo Piano, Tribute Records, Country-Bluegrass, Movie Songs
DISC 3 - By Request (Favorites and Best Songs)
DISC 4 - By Request Part 2

29.05.2015.

SPANKY AND OUR GANG - Spanky's Greatest Hit(s) (1988)

This highly regarded anthology was the first -- and for over a decade the only -- CD entry from Spanky & Our Gang. Spanky's Greatest Hit(s) was issued in 1969 following the band's decision to call it quits after the untimely passing of co-founder Malcolm Hale as the group readied their third LP, Without Rhyme or Reason (Anything You Choose). While the track selection on this package is admittedly light on some of the band's more interesting album cuts, as the title insinuates it does feature "the hits(s)" as well as a few interesting surprises, making it a desirable package for casual fans as well as collectors. It is a gross injustice that Spanky & Our Gang have been summarily dismissed as a light rock or sunshine pop act. Indeed, among their assets are their vocal harmonies and airy string arrangements -- as heard on their biggest hits, "Sunday Will Never Be the Same" and "Lazy Day." Behind that veneer was one of the more eclectic vocal groups of the era. With the aid of veteran producers and arrangers such as Bob Dorough, Jerry Ross, and Stu Scharf, Spanky & Our Gang incorporate elements of jazz and folk into their interpretations and cover versions. A prime example is their take on "Everybody's Talkin'," which resonates more with Fred Neil's original folk rendering than with Harry Nilsson's hit version. Likewise, they add a depth to Margo Guryan's "Sunday Mornin'" that is merely hinted at on the original. The band also drew upon their own talents for material and vocal arrangements. In particular are the numerous contributions of Lefty Baker, including the upbeat "Yesterday's Rain" and "Three Ways From Tomorrow." Latter-era member Kenny Hodges' assistance is noted as he recalls his folky roots as a member of the Bitter End Singers during the early to mid-'60s. Spanky McFarlane's liner notes -- written specifically for this CD reissue -- also indicate that many of the group's trademark vocal harmonies, complex as they often were, also came from within. There are a few notable differences between several versions of songs found exclusively on this package and those located on the original albums -- which are, incidentally, not available stateside, but only as pricey Japanese imports. For starters, "Sunday Mornin'" is offered up in an extended form that includes some behind-the-scenes hijinks between the band and their concurrently new producers, Dorough and Scharf. Additionally, "I'd Like to Get to Know You" does not include the introductory party atmosphere and spoken prologue found on the album version. A similarly titled Greatest Hits disc was issued in 1999, and while it arguably includes a much more accurate portrayal of the band's full potential, it likewise lacks much of the concentrated wallop found on this compilation. - allmusic.com

TRACKS: 01. Sunday Will Never Be the Same 02. Makin' Every Minute Count 03. Lazy Day 04. Commercial 05. It Ain't Necessarily Bird Avenue 06. Everybody's Talkin' (Theme from "Midnight Cowboy") 07. Sunday Mornin' 08. Like to Get to Know You 09. Give a Damn 10. Three Ways from Tomorrow 11. And She's Mine 12. Yesterday's Rain


LAKE - Greatest Hits (1990)

Lake is a German rock music band that formed in the early 1970s under the name Tornados, changing their name to Lake in 1973. They mostly covered material by other bands in their early years, but released three singles, Come Down/We're Gonna Rock, King Of The Rock'n Roll Party, and Sailor. In 1975 they were joined by lead singer James Hopkins-Harrison, who gave them their signature sound for the remainder of their recording career. They achieved modest success in much of Europe from the mid-1970s through the early 1980s, particularly in Germany where they were named artist of the year by the German Phono Academy in 1977. That same year, their self-titled debut album reached #92 in the US and the single Time Bomb reached #83, which would prove to be their greatest success in the US. They toured the US in the late 1970s as the opening act for various headline acts, including Lynyrd Skynyrd, Black Oak Arkansas, and Neil Young. After their contract with CBS was discontinued the label released previously unavailable live material from stage appearances between May 1979 and October 1980, introducing the Lake 1 (incl. Detlef Petersen) and the Lake 2 (incl. Achim Oppermann) formations on the double live album Live - On the Run. The band was able to sign another contract with the German Polydor label and in 1984 they released album #6, No Time for Heroes.

In 1985 Lake released Voices and in 1986 Lake's last album was recorded, the Polydor release So What. Longtime drummer Dieter Ahrendt left in the meantime and was replaced by Udo Dahmen. Jo Kappl also left, leaving the job on the bass guitar to Benjamin Hüllenkrämer. So What included "Inside To Outside", written by Achim Oppermann which had already performed by former Kajagoogoo lead singer Limahl, Apparently Lake ceased to exist by 1986/87. In 1991 James Hopkins-Harrison died from an overdose of heroin. At the beginning of the new millennium Lake was revived by Alex Conti, including Mike Starrs, Adrian Askew, Mickie Stickdorn and Michael "Bexi" Becker. In March 2005 the first Lake studio recording for 20 years was released: The Blast of Silence. After having had to withdraw their 2012 album, Freedom, due to quarrels with their then singer, Lloyd Anderson, their original singer, Ian Cussick, rejoined the band.[1] In February 2014 Lake released their new album Wings of Freedom, which contains most of the material of Freedom (except for three songs which have been replaced by two new songs), with new vocals by Cussick.

TRACKS: 01. On The Run 02. Glad To Be Here 03. Red Lake 04. Time Bomb 05. Love's A Jailer 06. Hopeless Love 07. Lost By The Wayside 08. Angel In Disguise 09. Crystal Eyes 10. Do I Love You 11. Celebrate 12. Living For Today 13. Jesus Came Down 14. Jamaica High 15. Key To The Rhyme 16. The Sound Of America 17. The Final Curtain