KoMeNtArI dA/nE
By:
LuCiJa
Dnevnik.hr
Gol.hr
Zadovoljna.hr
OYO.hr
NovaTV.hr
DomaTV.hr
Mojamini.tv



Nickelback - because of you
Hands on the mirror, can't get much clearer
Can't make this all go away
Now that you're bleeding you stare at the ceiling
Watch as it all fades away

From what you do, because of you
You know I can't be there
Each time that you call
I swore not to come, but I m here after all
I know by the look that I see in your eye
I won't stand around and I won't watch you die
From what you do, because of you

What you do, what you do
What's become of you?
What you do, what you do
What's become of...?

Now that you did this, you ask for forgiveness
Doctor could you be my priest
You say you're mistaken, but look what you've taken
You laugh as you lie through your teeth

From what you do, Because of you
You know I can't be there
Each time that you call
I swore not to come, but I m here after all
I know by the look that I see in your eye
I won't stand around and I won't watch you die
From what you do, because of you

What you do, what you do
What's become of you?
What you do, what you do
What's become of...?

From what you do...

Hands on the mirror, can't get much clearer
Can't make this all go away
Now that you're bleeding you stare at the ceiling
And watch as it all fades away

From what you do, Because of you
You know I can't be there
Each time that you call
I swore not to come, but I m here after all
I know by the look that I see in your eye
I won't stand around and I won't watch you die
From what you do, because of you

What you do, what you do
What's become of you?
What you do, what you do
What's become of...?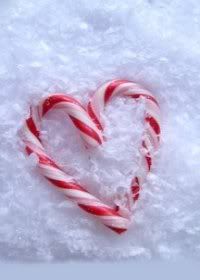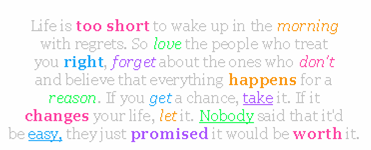 Linkovi
Dnevnik.hr
Video news portal Nove TV

Blog.hr
Blog servis

Forum.hr
Monitor.hr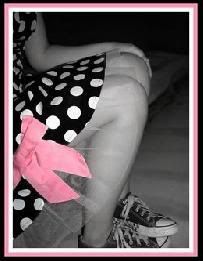 SLUŠAMO:
-Bullet For My Valentine


-Atreyu


-System Of A Down


-Nickelback


-My Chemical Romance


-Misfits


-itd.


VOLIMO:


-LinoLadu

-LoLipoPs
weee


-Ana kaj još volimo? nemrem se sjetit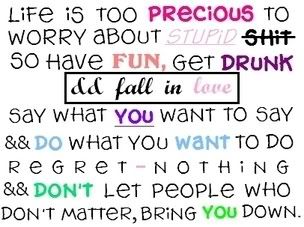 ATREYU-This Flesh Is A Tomb

I feel eyelashes on my cheek
And they lacerate my flesh
A pain so good
Put your hand in mine
Never let go
Never wake up
'cause I'm done with promises
I'm taking blood oaths
Flees like you could kiss my imperfections
My imperfections away
And I would stand
Stand by your side
Until the sun turns the sky
All the colors I see in your eyes

I'll never need to see the sun again
There's enough light in your eyes
To light up our little world
So take me
Take me away
Kill me slowly
I'll never be the same

I swear to you
On everything I am
And I dedicate to you all that I have
And I promise you
That I will stand right by your side
Forever and always
Until the day I die

The bite marks on my neck
Never felt so good
I'm losing control
And it's all that I can do not to blackout
And fall into lust with you
Your kisses infect me
The dark gift is loving you

And I feel immortal
And I want to make you feel the same
So stand by me as we immolate
We can burn in each other's arms




weeeeeeeeeeee...zwjezdiceeeeeeee


© xxxanax2xxx



hmm..ovo je malo sjebano..so..

ovo sam dobila preko e-mail-a od jednog tipa..i onak...baš je..sjebano...ugl na engleskom je i ima pun kurac pravopisnih pogreška, no nisam ja kriva..neda mi se ispravljat..
i evo:

Boy:baby we need to talk

Girl: kyle, wat do u mean?

Boy: sumthin has come up...

Girl: wat? Wuts wrong? Is it bad?

Boy: i dont want to hurt u baby

Girl: *thinks* omg i hope he doesnt break up with me... I love him so much

Boy: baby are you there??

Girl: yea im here wut is so important??

Boy: im not sure if i should say

Girl: well u already brought it up, so please just tell me.

Boy: im leaving....

Girl: baby wut are u talking about?? I dont want u to leave me, i love you

Boy: not like that, i mean im moving far away

Girl: why? All of ur famliy lives over here.

Boy: well my father is sending me away to a boarding skool far away.

Girl: i cant believe this.

[FATHER: (picks up the other phone, interrupts & yells furiously) ERiKA, wat did i tell you about talking to boys?!!!!!....Get off the damn phone!! (And hangs up)]

Boy: wow ur father sounds really mad

Girl: u know how he gets, but anywayz i dont want you to go

Boy: would you run away with me?

Girl: baby, u know i would, i would do anything for u, but i cant... U dont know wut would happen if i did. My dad would kill me !!

Boy: *sad* its ok i understand i guess..

Girl: *thinking* i cant believe wuts going on

Boy: i need to give u sumthing 2nite b/c i am leaving on flight 1-80 in tha morning, so i need to see you now.

Girl: ok i will sneak out & meet u at tha park

Boy: ok ill meet u there in 20min

[They meet at a nearby park, they both hug eachother. And he gives her a note.]

Boy: here u go, this is for you i gotta go.

Girl: *tear* (begins to cry)

Boy: baby dont cry, u know i love you...but i have 2 go

Girl: ok (begins to walk away)

[They both go back home. And erika begins to read tha letter he gave her]

It says.....

Erika,

U probably already know that im leaving, i knew this would be better if i wrote a letter explaining tha truth about how much i care about you. The truth is, is that i never loved you, i hated you so much, u are my bitch and dont u ever forget that. I never cared about you, and never wanted to talk to you, and be around u. U really have no clue how much i hate you. Now that im leaving i thought u should know that i hate you bitch, u never did tha right thing, and u were never there. I didnt think i could hate someone as much as i hate you. And i never want to see you, for the rest of my life, i will never miss kissing you like before, i never want to cuddle up, how we used to. I will not miss you and thats a promise. U never had my love, and i want you to remember that. Bitch u keep this letter bcuz this may be tha last thing u have from me. I hate you so much. i will not talk to you soon bitch.... Goodbye
- Kyle

[ erika begins to cry, she throws tha paper in tha garbage & crys for hours ]

....A day passes, she is sad, depressed and she feels so lonely.... Then she gets a fone call....

Friend: how are u feeling?

Girl: i just cant believe this happend i thought he loved me.

Friend: o, about that. Kyle left me a msg. A few days ago. He told me to tell u to look in ur jacket pocket or something...

Girl: ummm ok

[She finds a piece of paper in tha jacket, It says...]

Baby i hope u find this before u read my letter. I knew ur dad might read it, so i switched a few words...

Hate = Love

Never = Alwayz

Bitch = Baby

Will not= will

........ I hope u didnt take that seriously because i love you with all my heart, and it was so hard to let you go thats y i wanted u to run away with me...

-Kyle


Girl: omg its a letter, Kyle does love me!!, he must of slipped it into my pocket when he hed me. I cant believe how stupid I am!!

Friend: lol ok but i g2g... Call me later

Girl: *happy*ok bye, i'll be at home waiting for my baby to call me !!

...... Erika turns tha T.V. on......

[Breaking news] "An airplane has crashed. Over 47 young boys died, we are still searching for Survivors...This is a tragedy we will never forget, this plane was flight 1-80...it was on its way to an all boys boarding school..." Reporter says.

[ she turns off the tv....3 days later, she kills herself, because of tha fact that Kyle was dead & she had nothing to Live for... ]

....A day after that the phone rings. Nobody answers. It was Kyle, he called to leave a msg. "Its Kyle, i guess ur not home so, I called to let u know that im alive, i missed my flight b/c i had 2 see u one last time. So i hope ur not worried. I am staying for good. Sorry if u got scared, i promise to make it up to you everything will be a be ok i love you so much...call me asap bye!


stavila sam vam to jer je meni bilo..onak...naznam...nadam se da je i vama bilo tak.. pozzz

eh. . .tak. . .lutam po youtube-u i našla pjesmicu od Atreyu, eh nema spota
ahhh, al i pjesmica bu poslužila
s novog albuma
kojeg nemam






ATREYU-No One Cares

All Welled Up
I Can Taste The Winter
I Would Shut Up If
I Thought That It Mattered
That What It Feels Like
When Your Stitched Into This Skin
I feel Stuck
And No One Thinks Somethings Missing
Somethings Missing

Chorus
No One Cares
No One Listens
Screaming Words
That You Fake Hearing
No One Cares
No One Listens Anymore

My Eyes Burn
As Im Bury How Im Feeling
Close My Eyes
Its My Life That I Have Been Stealing
Its Alright Why Do I Feel
A Senses Of Wronging
I Had It All!
And Yet I Thought That Somesthings Missing
Somethings Missing

Chorus

So Paranoid
Iv Been Hiding From The Sun
Im Tired Of Being Afraid Of Everything
And Everyone
Im So Tired!

Chorus

...argh...

...već tri sata lutam po internetu i tražim pjesme od The Used i From First To Last... TRI SATA, TRI FUCKING SATA...i jesam kaj našla? NEEEEE
, i kaj bum sad??? sve donacije su dobro došle... ajde ajde, ima ko kaj? ima? ha?


Bum vam dala HubbaBubu


ajd ajd


Edit:
Kak sam glupa
ko bi reko


Opet nekaj:
Dobra osobica zvana Suzy z mog razreda je donirala pjesme od The Used. Weeee. he he
..he..he..

eh...meni bilo dosadno pa sam malo crtala... evooo: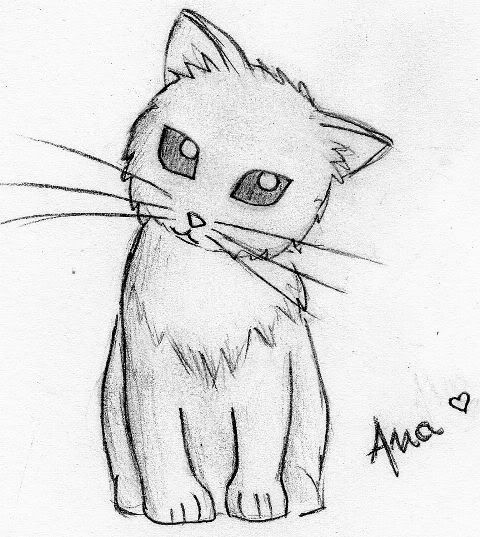 he he


a joooj...
prevelka je slikica pa mi je potpis zrezan
hmm...šmrc...

da..da..subota je navečer a ja doma pišem post...
..šmrc..roditelji me ne puste van..kažu da sam preveč prehlađena..misle da su pametni..
..e baš nisu..iduću subotu moram van..eh da..KAK VAM JE BILO ZA NOVU???!!...
...hihihiihihi..
..e meni je bilo..ma
...super!!!...lol..da..nemam vam nikakvu dogodovštinu za ispričat..kao što to kod ane bijaše..ali imam ZANIMLJIVOST
..znači praznici su..subota je navečer..a ja imam punoljetnog brata..koji umjesto da sad..hmm..neznam..pije,puši itd..
..on se sanjka!!..
..hmm..kuda ide ovaj svijet?!?..eh da..znam kaj bum vam napisala..znači..ja svaki put dok negde čujem nekaj pametno..neku mudru misao..zapišem si ju u mobitel..
..dobro kakve to sad ime veze..
..naime..hihi..upravo sam gledala kaj imam spremljeno u kompu itd..i tu je bilo mnogo starih blogova..e pa jedan me podsjetio na takve stvari..naime to je štekin blog..a jedan cijeli post je zapravo citat jednog dede koji umire ..
..i govori i o svom životu..o tome kak je htel više uživati..manje se brinuti..itd..ugl..ima jedna misao takva..kaže: sve ima reprizu,samo život ne, proživi ga muški (
),boli te za sve..da..i još jedna..kaj su rekli pametni ljudi u tree hill-u..ugl..kaže: riskiraj-da ostatak života nebi proveo pitajući se što bi bilo kad bi bilo..
..da..da..i onda dok je nekaj hoću napravit..a ono..strah me.ili sram..a ono..radije nebi..
..al htela bi..
..e pa onda ja sebi u glavi to rečem..
..i onda ipak napravim to..i dobro ispadne..
..i drago mi je kaj sam to napravila..hihihihi..e pa samo sam time htjela reči da u životu treba riskirati..jer kako onaj deda kaže..život se sastoji od mnoštva trenutaka..i to je to..trenuci..koje treba u potpunosti iskoristiti..tako da, kad dođemo na njegovo mjesto, nemamo za čime žaliti..
..e pa neda mi se više tipakati..tako da idem ja..
..
..nešto jesti..
..hihi..aj pozzzzzzz...
..
POTRAGA ZA WC-PAPIROM

U histeričnim pokušajima da skroz izravnam svoju kosu, koja je inače ravna al nekad poludi, prekinula me stara koja se vraćajući s posla već s ulaznih vrata derala:
-"Si kupila wc-papir?"
-"A? O čem ti to
?"
-"Pa sam ti rekla još jučer da ga kupiš!"
-"Ups..."
-"No ajde sad."
-"Ali zima je, i snijeg pada, i bit ću sva mokra, i...
"
-"Šuti i ajd u dućan, još malo pa se zatvara."
-"Grrrrr..."
I tak ja obukla jaknu, obula se, uzela novce i vrećicu naravno (onu veliku iz Shoe-be-do-a), pa nebum ko budala hodala s wc-papirom ispod ruke
. Pogledala se u ogledalo i splašila se, jedna strana kose mi je bila ravna a druga još uvijek kovrčava, al ajd dobro... Izašla van i rastvorila kišobran, al ne bilo kakvi kišobran nego onaj koji zgleda ko iz prošlog stoljeća, sa zlatnom drškom tj. drškom boje zlata (da je zlatni već bi ja to prodala
) i s onim šiljkom na vrhu velikim ko da Bogu hoću oči skopat. Smrzavam se ja, polako hodam da još negdje nebi na led stala i nos razbila kad ispred mene cucak ooogroman, neki vučjak veliki il tak nešt. Gleda on mene, gledam ja njega i mislim si sad sam gotova, skočil bu na mene, zgrizel bu me i zbogom živote, zbogom Ana, zbogom LinoLada
...al ne, neće grom u koprive, he he... došel je do mene, pošnjofal mi ruku, ja mu rekla "Dobar peso" i podragala ga po glavi i ode on
... pa-pa pesek. I došla napokon do dućana. Uletela ko budala:
-"Dobar dan! Imate wc-papira...O pa imate kak nebi imali"
-"He he."-ženska se nasmije
-"13 kuna jelda?"
-"He he." -ženska se nasmije i klimne z glavom
-"Uf šta vani snijeg pada, smrzla sam se skroz"
-"He he."-ženska se opet nasmije
i da mi račun, mislim si koji je tebi...
-"Hvala, Sretan Božić."
-"Hvala, tebi također, bok"-wow ženska zna pričat
-"Bok."
-"He he."-ženska se opet nasmije

Krenula doma i nakon 15min smrznutog hoda napokon došla. Pogledala se u ogledalo i wow, kosa mi se skroz zravnala. Stara se opet dere:
-"Sam mi nemoj reć da je dućan bil zatvoren."
-"Nije, kupila sam ga! I to zeleni tak da nam paše uz kupaonu."
-"A pametno moje. Ajd sad jest..."
Jeeeej i tako ja uspješno kupila wc-papir. Mama bila sretna i dala mi Milku s karamelom koje više nema he he
, ja u zadnji tren došla u dućan, par minuta prije neg kaj se zatvara i sad svi sretni i zadovoljni. To vam je čarolija Badnjaka. Svima sretan Božić, Nova godina, puno kolača, darova, zvijezdica, dobrog wc-papira, puno zabave he he mah-mah
, uživaj Ana, vidimo se dok škola počne
KABUM, KABUM??? DA NIKOLA...KABUM

joj naša škola... u učionici imamo dvije velke rupe u parketu koje se iz dana u dan povećavaju (znate, kopamo rupu do Kine
) jedna rupa je ispred vrata tak da bi bilo SAVRŠENO da se neko od profesora zaglavi, hehehe... al kakve smo mi sreće nebu
... a ste vidli kad kak upaljač eksplodira, haaaaaaaaaaaaaaaa??? neki dan su ga u učionisi zapalili i kabum, jebote kaj je letel... baš bilo ljepo, taman za ovaj božićni ugođaj. I moram odati počast našem davno preminulom pauku Đuri, R.I.P. maleni
, kak je njemu bilo lijepo, živio je u čaši od lino lade, sam nisam sigurna jel imal rupe za zrak al mislim da mu je bilo lijepo
ZLO MI JE

...uf...nemrem nikam...
Ninaaaaaaaa čipsi i čokolada su zli... ste čuli? ja bi sladoled!!! joooj kak je bil dobar. najbolje ga jest u zimi, nebu se rastopil he he, da čoks konj... eeeee pa bumo i Kikija stavile u linkiće, da da
Kiki komentiraj il ti inaće bumo fkrale onaj marker pa nebuš imal kaj snifat pod nastavom
pazi se
i vi ostali ak budete snifali markere imali budete prosjek ko mi, znači super, weeeee, ajde snif snif
yes yes.... NOT
ANA I JOŠ JEDNA ANA..jeeeeeeeej..

Hm...pa sad..prosjek nam bu 4,21 jeeeeeeeej...da..konj čokonaj..kvari mi prosjek..da..znači..iz prvog razreda ekonomske smo...pametne smo hehehehe..volimo sve vrste čokolada...jučer smo jele sladoleda...
...i da..slušamo..hm..dobre stvari...no cajke..die die cajke...ni tehno..ni rap..ni mozarta...lol..dubokoumno..i dosadno mi