...PROFILE
Opis bloga
My thoughts and nothing more!

Soul love...this love wont let me go
So long...angel of harlem

Is it getting better
Or do you feel the same
Will it make it easier on you
Now you got someone to blame

You say
One love
One life
When its one need
In the night
Its one love
We get to share it
It leaves you baby
If you dont care for it

Did I disappoint you?
Or leave a bad taste in your mouth?
You act like you never had love
And you want me to go without

Well its too late
Tonight
To drag tha past out
Into the light
Were one
But were not the same
We get to carry each other
Carry each other
One

Love is a temple
Love the higher law
You ask me to enter
But then you make me crawl
And I cant be holding on
To what you got
When all you got is hurt

Im just trying to find a decent melody
A song that I can sing in my own company

Youve got to get yourself together
Youve got stuck in a moment
And now you cant get out of it
Dont say that later will be better
Now youre stuck in a moment
And you cant get out of it

Love comes to town Im gonna jump that train
When love comes to town Im gonna catch that flame
Maybe I was wrong to ever let you down
But I did what I did before love came to town
...WISHES
...LINKS
Lyrics
"All Good Things Come To An End"

Honestly what will become of me
don't like reality
It's way too clear to me
But really life is daily
We are what we don't see
Missed everything daydreaming

Flames to dust
Lovers to friends
Why do all good things come to an end
Flames to dust
Lovers to friends
Why do all good things come to an end
come to an end come to an
Why do all good things come to end?
come to an end come to an
Why do all good things come to an end?

Traveling I only stop at exits
Wondering if I'll stay
Young and restless
Living this way I stress less
I want to pull away when the dream dies
The pain sets it and I don't cry
I only feel gravity and I wonder why

Flames to dust
Lovers to friends
Why do all good things come to an end
Flames to dust
Lovers to friends
Why do all good things come to an end
come to an end come to an
Why do all good things come to end?
come to an end come to an
Why do all good things come to an end?

Well the dogs were whistling a new tune
Barking at the new moon
Hoping it would come soon so that they could
Dogs were whistling a new tune
Barking at the new moon
Hoping it would come soon so that they could
Die die die die die

Flames to dust
Lovers to friends
Why do all good things come to an end
Flames to dust
Lovers to friends
Why do all good things come to an end
come to an end come to an
Why do all good things come to end?
come to an end come to an
Why do all good things come to an end?

Well the dogs were barking at a new moon
Whistling a new tune
Hoping it would come soon
And the sun was wondering if it should stay away for a day 'til the feeling went away
And the sky was falling on the clouds were dropping and
the rain forgot how to bring salvation
the dogs were barking at the new moon
Whistling a new tune
Hoping it would come soon so that they could die.

Irreplacable

To the left
To the left

Mmmm to the left
Everything you own in the box to the left
In the closet, thats my stuff
Yes, if I bought it, then please don't touch (don't touch)

And keep talking that mess, thats fine
Could you walk and talk, at the same time?
And its my name thats on that jag
So go move your bags, let me call you a cab

Standing in the front yard, telling me
How I'm such a fool, talking 'bout
How I'll never ever find a man like you
You got me twisted

You must not know 'bout me
You must not know 'bout me
I could have another you in a minute
Matter fact, he'll be here in a minute (baby)

You must not know 'bout me
You must not know 'bout me
I can have another you by tomorrow
So don't you ever for a second get to thinkin'
You're irreplaceable

So go ahead and get gone
Call up that chick, and see if shes home
Oops I bet you thought, that I didn't know
What did you think
I was putting you out for?
Because you was untrue
Rolling her around in the car that I bought you
Baby, drop them keys
Hurry up, before your taxi leaves

Standing in the front yard, telling me
How I'm such a fool, talking 'bout
How I'll never ever find a man like you
You got me twisted

You must not know 'bout me
You must not know 'bout me
I could have another you in a minute
Matter fact, he'll be here in a minute (baby)

You must not know 'bout me
You must not know 'bout me
I'll have another you by tomorrow
So don't you ever for a second get to thinkin'
You're irreplaceable

Supergirl

You can tell by the way, she walks that she's my girl
You can tell by the way, she talks that she rules the world.
You can see in her eyes that no one is her chain.
She's my girl, my supergirl.

And then she'd say, it's Ok, I got lost on the way
but I'm a supergirl, and supergirls don't cry.
And then she'd say, it's alright, I got home late tast night,
but I'm a supergirl, and supergirls just fly.

And then she'd say that nothing can go wrong.
When you're in love, what can go wrong?
And then she'd laugh the nightime into day
pushing her fear further long.

And then she'd say, it's Ok, I got lost on the way
but I'm a supergirl, and supergirls don't cry.
And then she'd say, it's alright, I got home, late last night
but I'm a supergirl, and supergirls just fly.

And then she'd shout down the line tell me she's got no more time
'cause she's a supergirl, and supergirls don't hide.
And then she'd scream in my face, tell me that leave, leave this place
'cause she's a supergirl, and supergirls just fly

Yes, she's a supergirl, a supergirl,
she's sewing seeds, she's burning trees
She's sewing seeds, she's burning trees,
yes, she's a supergirl, a supergirl, a supergirl, my supergirl..

"I Go Crazy"

Hello boy it's been a while
Guess you'll be glad to know
That I've learned how to laugh and smile
Getting over you was slow
They say old lovers can be good friends
But I never thought I'd really see you
I'd really see you again

I go crazy
When I look in your eyes
I still go crazy
No my heart just can't hide that old feeling inside
Way deep down inside
Oh baby you know when I look in your eyes
I go crazy

You say she satisfies your mind
Tells you all of her dreams
I know how much that means to you
I realize that I was blind
Just when I thought I was over you
I see your face and it just ain't true
No it just ain't true

I go crazy
When I look in your eyes
I still go crazy
That old flame comes alive
It's starts burning inside
Way deep down inside
Oh baby
You know when I look in your eyes
I go crazy

I go crazy
You know when I look in your eyes
I go crazy
No my heart just can't hide
That old feeling inside
Way deep down inside
I go crazy
You know when I look in your eyes
I go crazy

Piece of my heart

Didn't I make you feel like you were the only man, well yeah,
An' didn't I give you nearly everything that a woman possibly can ?
Honey, you know I did!
And each time I tell myself that I, well I think I've had enough,
But I'm gonna show you, baby, that a woman can be tough.

I want you to come on, come on, come on, come on and take it,
Take another little piece of my heart now, baby, (break a..)
Break another little bit of my heart now, darling, yeah. (have a..)
Hey! Have another little piece of my heart now, baby, yeah.
You know you got it if it makes you feel good,
Oh yes indeed.

You're out on the streets looking good, and baby,
Deep down in your heart I guess you know that it ain't right,
Never never never never never never never hear me when I cry at night.
Baby, I cry all the time!
And each time I tell myself that I, well I can't stand the pain,
But when you hold me in your arms, I'll sing it once again.

I'll say come on, come on, come on, come on, yeah take it!
Take another little piece of my heart now, baby. (break a..)
Break another little bit of my heart now, darling, yeah, (come on…)
Have another little piece of my heart now, baby, yeah.
Well, You know you got it, child, if it makes you feel good

Single

Ah yeah that's right
All you single people out there
This is for you
Yeah

I'm not waitin' around for a man to save me
(Cause I'm happy where I am)
Don't depend on a guy to validate me
I don't need to be anyone's baby
(Is that so hard to understand?)
No I don't need another half to make me whole

Make your move if you want
Doesn't mean I will or won't
I'm free to make my mind up
You either got it or you don't

This is my current single status
My declaration of independence
There's no way I'm tradin' places
Right now a star's in the ascendant

I'm single
(Right now)
That's how I wanna be
I'm single
(Right now)
That's how I wanna be

Don't need to be on somebody's arm to look good
(I like who I am)
I'm not saying I don't wanna fall in love 'cause I would
I'm not gonna get hooked up just 'cause you say I should
(Can't romance on demand)
I'm gonna wait so I'm sorry if you misunderstood

This is my current single status
My declaration of independence
There's no way I'm tradin' places
Right now a star's in the ascendant

I'm single
(Right now)
That's how I wanna be
I'm single
(Right now)
That's how I wanna be

Everything in it's right time everything in its right place
I know I'll settle down one day
But 'til then I like it this way, it's my way
I like it this way

Make your move if you want doesn't mean I will or won't
I'm free to make my mind up you either got it or you don't
'Til then I'm single

This is my current single status
My declaration of independence
There's no way I'm tradin' places
Right now a star's in the ascendant

This is my current single status
My declaration of independence
There's no way I'm tradin' places
Right now a star's in the ascendant

...ARCHIVES
<
svibanj, 2007
P
U
S
Č
P
S
N
1
2
3
4
5
6
7
8
9
10
11
12
13
14
15
16
17
18
19
20
21
22
23
24
25
26
27
28
29
30
31
Svibanj 2007 (1)
Travanj 2007 (1)
Ožujak 2007 (3)
Veljača 2007 (2)
Siječanj 2007 (4)
Prosinac 2006 (6)
Studeni 2006 (4)
Dnevnik.hr
Gol.hr
Zadovoljna.hr
OYO.hr
NovaTV.hr
DomaTV.hr
Mojamini.tv
Komentari On/Off
Lyrics
Lyrics
"All Good Things Come To An End"

Honestly what will become of me
don't like reality
It's way too clear to me
But really life is daily
We are what we don't see
Missed everything daydreaming

Flames to dust
Lovers to friends
Why do all good things come to an end
Flames to dust
Lovers to friends
Why do all good things come to an end
come to an end come to an
Why do all good things come to end?
come to an end come to an
Why do all good things come to an end?

Traveling I only stop at exits
Wondering if I'll stay
Young and restless
Living this way I stress less
I want to pull away when the dream dies
The pain sets it and I don't cry
I only feel gravity and I wonder why

Flames to dust
Lovers to friends
Why do all good things come to an end
Flames to dust
Lovers to friends
Why do all good things come to an end
come to an end come to an
Why do all good things come to end?
come to an end come to an
Why do all good things come to an end?

Well the dogs were whistling a new tune
Barking at the new moon
Hoping it would come soon so that they could
Dogs were whistling a new tune
Barking at the new moon
Hoping it would come soon so that they could
Die die die die die

Flames to dust
Lovers to friends
Why do all good things come to an end
Flames to dust
Lovers to friends
Why do all good things come to an end
come to an end come to an
Why do all good things come to end?
come to an end come to an
Why do all good things come to an end?

Well the dogs were barking at a new moon
Whistling a new tune
Hoping it would come soon
And the sun was wondering if it should stay away for a day 'til the feeling went away
And the sky was falling on the clouds were dropping and
the rain forgot how to bring salvation
the dogs were barking at the new moon
Whistling a new tune
Hoping it would come soon so that they could die.

Irreplacable

To the left
To the left

Mmmm to the left
Everything you own in the box to the left
In the closet, thats my stuff
Yes, if I bought it, then please don't touch (don't touch)

And keep talking that mess, thats fine
Could you walk and talk, at the same time?
And its my name thats on that jag
So go move your bags, let me call you a cab

Standing in the front yard, telling me
How I'm such a fool, talking 'bout
How I'll never ever find a man like you
You got me twisted

You must not know 'bout me
You must not know 'bout me
I could have another you in a minute
Matter fact, he'll be here in a minute (baby)

You must not know 'bout me
You must not know 'bout me
I can have another you by tomorrow
So don't you ever for a second get to thinkin'
You're irreplaceable

So go ahead and get gone
Call up that chick, and see if shes home
Oops I bet you thought, that I didn't know
What did you think
I was putting you out for?
Because you was untrue
Rolling her around in the car that I bought you
Baby, drop them keys
Hurry up, before your taxi leaves

Standing in the front yard, telling me
How I'm such a fool, talking 'bout
How I'll never ever find a man like you
You got me twisted

You must not know 'bout me
You must not know 'bout me
I could have another you in a minute
Matter fact, he'll be here in a minute (baby)

You must not know 'bout me
You must not know 'bout me
I'll have another you by tomorrow
So don't you ever for a second get to thinkin'
You're irreplaceable

Supergirl

You can tell by the way, she walks that she's my girl
You can tell by the way, she talks that she rules the world.
You can see in her eyes that no one is her chain.
She's my girl, my supergirl.

And then she'd say, it's Ok, I got lost on the way
but I'm a supergirl, and supergirls don't cry.
And then she'd say, it's alright, I got home late tast night,
but I'm a supergirl, and supergirls just fly.

And then she'd say that nothing can go wrong.
When you're in love, what can go wrong?
And then she'd laugh the nightime into day
pushing her fear further long.

And then she'd say, it's Ok, I got lost on the way
but I'm a supergirl, and supergirls don't cry.
And then she'd say, it's alright, I got home, late last night
but I'm a supergirl, and supergirls just fly.

And then she'd shout down the line tell me she's got no more time
'cause she's a supergirl, and supergirls don't hide.
And then she'd scream in my face, tell me that leave, leave this place
'cause she's a supergirl, and supergirls just fly

Yes, she's a supergirl, a supergirl,
she's sewing seeds, she's burning trees
She's sewing seeds, she's burning trees,
yes, she's a supergirl, a supergirl, a supergirl, my supergirl..

"I Go Crazy"

Hello boy it's been a while
Guess you'll be glad to know
That I've learned how to laugh and smile
Getting over you was slow
They say old lovers can be good friends
But I never thought I'd really see you
I'd really see you again

I go crazy
When I look in your eyes
I still go crazy
No my heart just can't hide that old feeling inside
Way deep down inside
Oh baby you know when I look in your eyes
I go crazy

You say she satisfies your mind
Tells you all of her dreams
I know how much that means to you
I realize that I was blind
Just when I thought I was over you
I see your face and it just ain't true
No it just ain't true

I go crazy
When I look in your eyes
I still go crazy
That old flame comes alive
It's starts burning inside
Way deep down inside
Oh baby
You know when I look in your eyes
I go crazy

I go crazy
You know when I look in your eyes
I go crazy
No my heart just can't hide
That old feeling inside
Way deep down inside
I go crazy
You know when I look in your eyes
I go crazy

Piece of my heart

Didn't I make you feel like you were the only man, well yeah,
An' didn't I give you nearly everything that a woman possibly can ?
Honey, you know I did!
And each time I tell myself that I, well I think I've had enough,
But I'm gonna show you, baby, that a woman can be tough.

I want you to come on, come on, come on, come on and take it,
Take another little piece of my heart now, baby, (break a..)
Break another little bit of my heart now, darling, yeah. (have a..)
Hey! Have another little piece of my heart now, baby, yeah.
You know you got it if it makes you feel good,
Oh yes indeed.

You're out on the streets looking good, and baby,
Deep down in your heart I guess you know that it ain't right,
Never never never never never never never hear me when I cry at night.
Baby, I cry all the time!
And each time I tell myself that I, well I can't stand the pain,
But when you hold me in your arms, I'll sing it once again.

I'll say come on, come on, come on, come on, yeah take it!
Take another little piece of my heart now, baby. (break a..)
Break another little bit of my heart now, darling, yeah, (come on…)
Have another little piece of my heart now, baby, yeah.
Well, You know you got it, child, if it makes you feel good

Single

Ah yeah that's right
All you single people out there
This is for you
Yeah

I'm not waitin' around for a man to save me
(Cause I'm happy where I am)
Don't depend on a guy to validate me
I don't need to be anyone's baby
(Is that so hard to understand?)
No I don't need another half to make me whole

Make your move if you want
Doesn't mean I will or won't
I'm free to make my mind up
You either got it or you don't

This is my current single status
My declaration of independence
There's no way I'm tradin' places
Right now a star's in the ascendant

I'm single
(Right now)
That's how I wanna be
I'm single
(Right now)
That's how I wanna be

Don't need to be on somebody's arm to look good
(I like who I am)
I'm not saying I don't wanna fall in love 'cause I would
I'm not gonna get hooked up just 'cause you say I should
(Can't romance on demand)
I'm gonna wait so I'm sorry if you misunderstood

This is my current single status
My declaration of independence
There's no way I'm tradin' places
Right now a star's in the ascendant

I'm single
(Right now)
That's how I wanna be
I'm single
(Right now)
That's how I wanna be

Everything in it's right time everything in its right place
I know I'll settle down one day
But 'til then I like it this way, it's my way
I like it this way

Make your move if you want doesn't mean I will or won't
I'm free to make my mind up you either got it or you don't
'Til then I'm single

This is my current single status
My declaration of independence
There's no way I'm tradin' places
Right now a star's in the ascendant

This is my current single status
My declaration of independence
There's no way I'm tradin' places
Right now a star's in the ascendant

...CREDITS
layout design, coding, photo-editing,
by ice angel
srijeda, 02.05.2007.
Voice of reason vs. Voice of instinct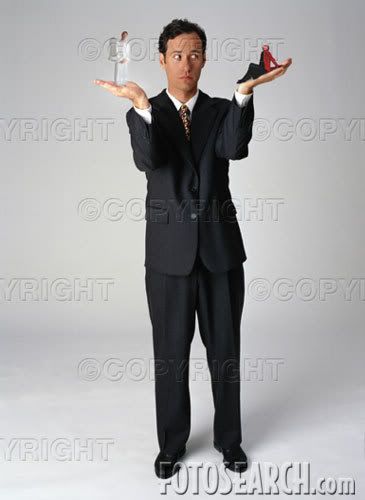 Jednom davno gledala sam crtiće u kojima se Tomu ili Jerryju iznad glave pojave dva lika: jedan anđelčić s aureolom, a drugi crveni mali vražić. Svaki bi mu govorio što da radi, dok se na kraju ta dva lika ne bi međusobno posvađala.
Jednom davno mi je Jeanne pričala o glasu razuma i glasu instinkta. Isto tako mi je bilo zabavno.
Nedavno sam bila u takvoj situaciji. Nije nimalo zabavno.
Kad pomisliš da je sve napokon gotovo, polako počneš zaboravljati i spremati neke stvari u ladice sjećanja, počneš zatvarati te ladice i znaš da ih nećeš otvarati dok ne budeš spremna, kad se sve to počne slagati, dogodi se nešto zbog čega u ladicama nastane takav nered, stvari počnu iskakati van i ne znaš odakle da ih počneš ponovno vraćati unutra.
I tad se pojave ona dva lika s početka priče. Voice of instinct i voice of reason. Samo što nisu u obliku anđela i vraga, to jest, nije lako odrediti koji od njih ima koji oblik.

Glas instinkta kaže: «Go for it, iako znaš da ne smiješ, ali što možeš izgubiti? Pa ne može biti još gore nego što je već bilo!»

Glas razuma će: «Možda ne može biti gore, a možda i može, u svakom slučaju do NOT go for it, ne budi glupa, razmišljaj mozgom, znaš da treba tako napraviti! To ti ne treba...»

Instinkt se opet javlja: « Ali ako me ne poslušaš, nikad nećeš znati kako bi bilo da si me poslušala!»

Razum: « Moraš li znati kako bi bilo? Ne! Ne vraćaj se...»

Instinkt: « Probaj ti biti ta koja će se igrati, dobro ćeš se osjećati.»

Razum: « Ne vraćaj se na to ni u kom slučaju, sve što trebaš je zaboraviti.»

.....

I na kraju se razum i instinkt posvađaju i tako divljaju već nekoliko dana. Sjeća li se netko od vas što se u crtićima događa ni koji obično pobjedi? =)
Ja se ne sjećam, ali bez obzira na to, opet uvodim red u svoje ladice. Ne bu mene niko zafrkaval...=))

petak, 13.04.2007.
Misli sva´ko da je meni lako... =)

Kratki rezime proteklih dana/tjedana:

- % blagdana: 100% Sretan vam Uskrs sa zakašnjenjem! =)



- % šunke, jaja, sira i ostale hrane, posebice čokolade: 900% Moram na dijetu.



- % praznika: 50%, s obzirom na 50% dana koji bi trebali biti praznici, ali su provedeni u učenju. =(

- % frustracija izazvanih pokvarenim Internetom: 800%

- % sreće izazvane popravljanjem istoga: 801% =)


- % spavanja ovig dana: 2%

- % sunca vani: 100%

- % PMS-a: 999%



- % neobičnih izlazaka: 87%

- % «što-mi-je-ovo-trebalo»-situacija: nisam još izračunala točno, ali bilo ih je, isto kao i situacija u kojima sam poželjela napisati u Oglasnik da se traži zid za lupanje glavom o njega.


- % nekontroliranog smijanja (koje se kosi s natuknicom iznad): 1 000 000%


I tako dalje, i tako dalje...
utorak, 27.03.2007.
My visual profile

"You are a bit of romantic and have a taste for the exotic. You love feeling the sea breeze in your hair, sun on your skin...You are passionate about history and skills hat have been around for centuries...Music is the soundtrack to your world...Your choice of treat shows you love being a little bit naughty...You have a n infecious giggle...You never seem to get enough rest...You like to be in surroundings that lift your mood...Love is devotion and tenderness for you...The open road can take you pretty much anywhere...You are a dreamer, a go-getter, a worker bee..."



petak, 16.03.2007.
All good things come to an end




"All Good Things (Come To An End)"

Honestly what will become of me
don't like reality
It's way too clear to me
But really life is daily
We are what we don't see
Missed everything daydreaming

Flames to dust
Lovers to friends
Why do all good things come to an end
Flames to dust
Lovers to friends
Why do all good things come to an end
come to an end come to an
Why do all good things come to end?
come to an end come to an
Why do all good things come to an end?

Traveling I only stop at exits
Wondering if I'll stay
Young and restless
Living this way I stress less
I want to pull away when the dream dies
The pain sets it and I don't cry
I only feel gravity and I wonder why

Flames to dust
Lovers to friends
Why do all good things come to an end
Flames to dust
Lovers to friends
Why do all good things come to an end
come to an end come to an
Why do all good things come to end?
come to an end come to an
Why do all good things come to an end?

Well the dogs were whistling a new tune
Barking at the new moon
Hoping it would come soon so that they could
Dogs were whistling a new tune
Barking at the new moon
Hoping it would come soon so that they could
Die die die die die

Flames to dust
Lovers to friends
Why do all good things come to an end
Flames to dust
Lovers to friends
Why do all good things come to an end
come to an end come to an
Why do all good things come to end?
come to an end come to an
Why do all good things come to an end?

Well the dogs were barking at a new moon
Whistling a new tune
Hoping it would come soon
And the sun was wondering if it should stay away for a day 'til the feeling went away
And the sky was falling on the clouds were dropping and
the rain forgot how to bring salvation
the dogs were barking at the new moon
Whistling a new tune
Hoping it would come soon so that they could die.

petak, 09.03.2007.
Bad hair day!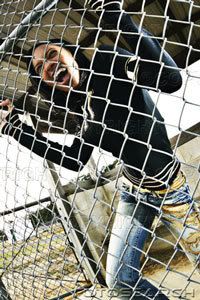 Već danima...ma što...tjednima pokušavam napisati novi post. Što me spriječilo? Nedostatak inspiracije, kao prvo. Kad je inspiracija došla, nestalo je slobodnog vremena u kojem bih mogla nešto načrčkati. Baš tad sam, naravno, bila inspirirana prekrasnim vremenom vani, dječici koja razdragano voze bicikliće po parku okupanom suncem (aaaah, kako sam poetski raspoložena!) i divnim raspoloženjem uzrokovanim dolaskom proljeća... A onda je pala kiša.
I ne znam zašto uopće vrijeme utječe na mene. Mogu li to spriječiti, smanjiti...? A što da radim kad iziđem van i vratim se mokra do koljena, izgledam kao da sam pala u lokvu i takva hodam cijeli dan, taman kad se osušim, opet sam vani u lokvi. Hm, ok, to nikog ne zanima, znam.
Veselila sam se kraju tjedna, a zadnji dan u tjednu mi je ispao totalno glup dan. Iako nije još završio, dosad sam bila ljuta, nervozna i iziritirana zbog milijun glupih sitnica koje nisu toga vrijedne, ali ne mogu si pomoći. Od samog jutra mi je dan počeo glupo. Zašto?

- ružno je vrijeme
- dogovori se ne poštuju
- neki ljudi previše pametuju, umjesto da učine nešto konkretno
- strah od posljedice nečega što MORAM obaviti
- prisustvovala sam jednoj od gorih kava
- shvatih da se u malo ljudi mogu pouzdati
- nisam jela od jutra
- ne mogu pomaknuti lijevu ruku
- zub me boli
- neispavana sam
- na kraju krajeva, naslov ima i doslovno značenje =) Bad hair day!

Nakon dijela ovako divnog dana, došlo mi je da se popnem na neko brdo i vrištim iz petnih žila. Shvatih da u blizini nema takvih brda, pa mi je druga opcija bila presvući se u pidžamu, zaleći i ne dizati se do jutra, ali i to sam prevladala i eto me sad za kompjuterom, tipkam da se sve puši iz tipkovnice i upravo namjeravam krenuti raditi nešto konkretno. Možda bih trebala usporiti? A možda se samo trebam iskaliti na tipkovnici ili olovci i papiru, malo se smiriti i nastaviti dalje. Bit će tako...Sad vas idem čitati jer sam zakazala što se toga tiče.
Uskoro lijepši post. =)
Selene

ponedjeljak, 19.02.2007.
"Ljubav je sav život žene, a epizoda u životu muškarca."

Razmišljajući o muško-ženskim odnosima i čitajući rečenice o ljubavi kod jednog blogera, kao i gledjući situacije oko mene, vidim da je rečenica u naslovu (pre)često istinita.





Situacija 1:

Dva muškarca u supermarketu kupuju namirnice za fancy romantičnu večericu, dolaze im djevojke. Lijepa gesta, pomislih. Dok ih nisam čula kako pričaju o njima, kakvim ih imenima nazivaju, što o njima misle. Zbog čega ne mogu ženu nazvati njezinim imenom, već je žena sinonim za njezin spolni organ? Zar baš ništa drugo nije važno? Zašto onda uopće biraju? Prema tom mišljenju, nije uopće bitno kako ćemo izgledati, ponašati se, što ćemo pričati…Možemo navući vreću na glavu i svući gaćice, mislim da bi tako bili najsretniji. Plava, crna, mršava, debela, brkata…nije važno, samo da je u krevetu. I sve te romantične večerice padaju u vodu.

Situacija 2:

Ne situacija, već situacijE. Množina. Koliko puta je nama bilo sve ono što je njima bila zabava, isprobavanje, možda nešto čega se čak ni ne sjećaju? I nije im važno, dok mi brojimo trenutke, poljupce, riječi…Puno nam znači sve ono što njima znači malo ili ništa. Znam da je teško, no nekad se pitam, čemu uopće živciranje? Možemo se i mi ponašati kao oni. =) Not a problem.

Da ne biste mislili da je ovo neki teški feministički post isfrustrirane babe =)), evo i nečega što me još uvijek uvjerava u postojanje ljubavi, odanosti i romantike.

Situacija 3:

U istom onom supermarketu s početka priče, na blagajni ispred mene čeka simpatični starčić u čijoj košarici je stajao jedna veeelika bombonjera u obliku srca. Natjera te da povjeruješ u pravu, dugu ljubav, koju čak ni godine nisu izbrisale. Slatko!

Situacija 4:

U nju ulazi nešto što sam nedavno pročitala od pripadnika muškog roda, nešto što pokazuje ovo: Da, i oni osjećaju, i iako često to ne pokazuju, ima onih koji to pokazuju i nije ih sram.

Situacija 5:

Crvena ruža u mom prozoru i leptirići u mom trbuhu. =)


nedjelja, 04.02.2007.
Mind your manners!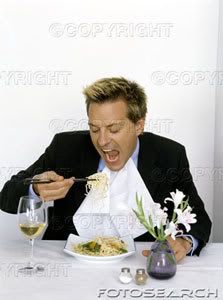 Pod ruke mi je došla jedna mini – knjižica: «100 zlatnih pravila o bontonu». Sjećam se da me tata još kao malu učio ponašanju «po bontonu», rekao mi da ne naslanjam laktove na stol dok jedem, ne govorim punih usta i ne izrežem odmah sve što imam u tanjuru, već da režem i jedem komad po komad. Neke osnove sam ipak usvojila, ali kad sam u opuštenom društvu i okolini, zna se dogoditi i da mašem s hranom uokolo
Ma nije tako strašno, znate.

Anyway, čitam ja tu knjižicu i neke stvari su mi se učinile tako normalnima, dok sam se drugim stvarima smijala zamišljajući takve situacije. Izdvajam najzanimljivije citate:

«Muškarac pri upoznavanju treba ustati. Žena pri upoznavanju ne treba ustati.»

Ha! In your face!


«Prodavač uvijek prvi pozdravlja kupca.»

Ma kako da ne! Čast izuzecima, ali većina prodavača vas jednostavno NEĆE pozdraviti iz raznih razloga: ne da im se, upravo žvaču sedmi sendvič taj dan,ili, još gore, jedu ćevape s lukom usred trgovine, melju na telefon o svojim propalim vezama i tome što će kuhati za ručak, ili im jednostavno ne izgledate vrijednima te dvije riječi «Dobar dan.».

«Žena prva pruža ruku muškarcu.»

Za mene novo saznanje. Mišljah da je obratno.

«Rukujte se kratko.»

Prisjećam se onih situacija kad se netko s vama rukuje toliko dugo da vam ruka utrne, a vi u sebi molite Boga da ta osoba NAPOKON pusti vašu ruku u kojoj je već odavno cirkulacija prestala.

«Započnite ljubljenje sa svoje lijeve strane.»
«Pri mimoilaženju na ulici valja se ukloniti u desno»

I opet se smijem zamišljajući sve situacije sa sudarima.


«U ugostiteljske objekte prvi ulazi muškarac.»

Pa da, ako se netko unutra slučajno gađa sa flašama, nek´ prvo njega pogode.


«Uvijek valja pokucati i pričekati dopuštenje za ulazak.»

Tu se odmah sjetim moje mame, koja istovremeno s kucanjem ulijeće u sobu. =)

«Žena treba uhvatiti muškarca ispod ruke, a ne muškarac ženu.»

Smijala sam se pet minuta bez prestanka zamišljajući obrnutu situaciju! =)


«Ne dovodite kućne ljubimce u posjet.»

Zamislite da idete u goste, domaćini spremaju finu večeru...a vi dovedete svog pit-bula sa sobom :D

«Pospremanje je obaveza domaćina.»

Zamislite ovu situaciju: pozovete goste na večeru, a kad večera završi, vi se zavalite na sofu i kažete gostima: «Ajd, operi suđe prije nego odeš doma!» Nije da to nekad najradije ne bih napravila


I tako...ima toga još, ali ove sam zasad izdvojila kao najzanimljivije. Pokušajte se pridržavati bontona :)

nedjelja, 28.01.2007.
You say: one love, one life when it´s one need in the night..it´s one love...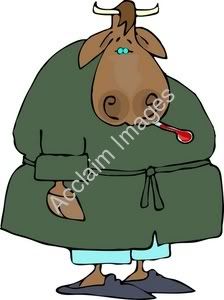 Veliki višak slobodnog vremena. Problem? Nikad
Ukoliko ga možete iskoristiti onako kako ste zamislili. Ja ne mogu. Trenutno sam u «kućnom zatvoru» zbog bolesti. Dva tjedna.
Prvi tjedan sam izgurala, tj. on je izgurao mene uz pomoć temperature i groznice.
I sad kad je temperatura pala, a ja i dalje ne smijem van, pa čak ni u svrhu obrazovanja iliti edukacije, kamoli zabave, javlja se problem: što raditi?

Sve materijale za obrazovanje tj. edukaciju sam već proučila (što ne znači i naučila).

Istelefonirala sam sa svim živim i neživim osobama. O telefonskim računima, a posebno računima za mobitel ćemo nekom drugom prilikom. Nije uopće bitna činjenica da ja imam 4 bijedne kune na računu, a toliko poruka koje bih htjela poslati. Neka. Ima fiksni telefon.


Napisala sam tone (dugih) mailova ali odgovore još ne dobih. To mi je zato što ni ja ne odgovaram odmah. Nedostatak vremena. Sve se vraća, sve se plaća. Tako mi i treba.

Pročitala sam tone šitnih časopisa. Ukratko, gluposti. Do I care ako se Ecija Ojdanić prepucava s mužem preko žute štampe, ako je Nives Celzijus opet trudna, ako je netko od kvazizvijezda kupio nove čizme, napravio nove sise, prdnuo...?
Do I care? No! Ali, davno sam to rekla i onda nakon nekog vremena shvatila da više ne znam ništa od tih informacija. Povremeno je ipak potrebno pranje mozga sličnim materijalima.


Gledam TV više nego ikad. Zapravo, u posljednjih nekoliko dana pregledala sam sve redom, što god se nudilo. Što iz razloga da prikratm vrijeme, što iz razloga jer se nisam mogla dići s kauča :) Dobro je to kad se uživite i pustite mozak na pašu :)

Pišem što stignem, kad stignem. Razmišljam sto na sat, tako da se možda to sve odrazi na učestalost mojih postova.

Slušam U2 po tko zna koji put. Ne može mi dosaditi njihova One.


Spavam, spavam, spavam. Ujutro, popodne, navečer, po noći...
I to će dobro doći za sve prošle i buduće neprospavane noći, a njih će biti.

A sad se ispričavam...idem spavati =) *laku noć!*
četvrtak, 25.01.2007.
Netko je jednom rekao...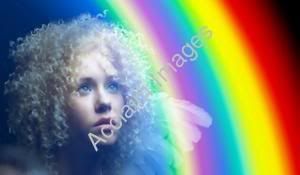 Netko je jednom rekao:

Radite kao da vam novac nije potreban.
Volite kao da vam nitko nikad nije nanio bol.
Plešite kao da vas nitko ne gleda.
Pjevajte kao da vas nitko ne čuje.
Živite kao da je Raj na Zemlji.

Radite kao da van novac nije potreban. Krasna rečenica – utopijska. Bilo bi to prekrasno kad bi svi radili nešto samo zato što to vole, kad bi radili samo onda kada to sami žele, a ne iz potrebe. Koliko god mi to ne želimo priznati, novac JE važan i potreban, što znači da moramo raditi kao da nam je potreban. Ali ako se voli to što se radi, onda se ne radi samo zbog novca. :)

Volite kao da vam nitko nije nanio bol. To je teško, ali bilo bi lijepo tako voljeti, jer neka treća osoba nije kriva za bolnu prošlost, a to je možda osoba koja neće nanijeti bol. Jer, kakvog smisla ima voljeti uopće ako stalno mislim na nekoga tko mi je nanio bol? Ta osoba nije toga ni vrijedna, i zato se s ovim slažem. :)

Plešite kao da vas nitko ne gleda. I da i ne. :) Kad mi se pleše, plešem i uživam u tome maksimalno. I onda vrijedi ovo "Pleši kao da te nitko ne gleda". No, znate i same da je nekad baš gušt plesati kad vas netko gleda. :)

Isto vrijedi i za "Pjevajte kao da vas nitko ne čuje".

Živite kao da je raj na Zemlji. You wish! I to bi bilo lijepo, živjeti kao da problemi ne postoje, a postoje na svakom koraku, kao da prepreka nema, kao da je sve divno i krasno. Samo, o nama ovisi koliki će ti problemi biti i s kolikom lakoćom preskačemo prepreke. Možda je onda i moguće tako živjeti. :) U svakom slučaju, uživati u trenutku (neki već znaju) je moj životni moto, pa se i on može ukomponirati u ovu rečenicu.

subota, 13.01.2007.
5 things about me

Kada mi je LaRamie ovo proslijedila, trebalo mi je par minuta da uopće skužim o čemu se radi. A kad mi se upalila lampica, i kad sam skužila da to nije neki lanac sreće (puj, puj, puj!), prošvrljala sam po blogovima ostalih koji su dobili taj zadatak i shvatila da je to jedan od načina za bolje upoznati neke blogere, a osim toga, i zanimljiva tema za post =)
Pa evo...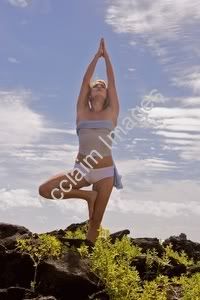 5 things about me...(koje možda niste znali...a oni koji me znaju, jesu, ali nema veze =)

- Moji sapuni. Moje pranje ruku. Što u vezi s tim? Čudno je. =) Nakon nekog vremena, novi sapun kojim perem ruke postane potpuno izobličen. Ne smanjuje se kao kod svih normalnih ljudi, već poprimi neki čudan oblik i postane neupotrebljiv, iako nije potrošen. Valjda odmah na početku istisnem svu pjenu iz njega tako da nakon nekog vremena postane čista plastika. Kako to moja mama voli zvati, ja pretvorim sapun u šljunak. :)

- Bube, bubice, kukci i slična stvorenja. Mrzim ih. Ne podnosim. Šizim na samu pomisao, a posebno susret s istima. Jedini razlog nervoze ljeti jer inače obožavam to godišnje doba. Ne mogu zaspati ako mi je u sobi muha, komarac, pauk, skakavac ili bilo što slično.

- Volim povrće. Meso jedem, onako, usput, uz krumpir ili neko drugo povrće, i to samo ono meso koje volim. Za razliku od većine ljudi kojima je meso glavno jelo, ja ga jedem kao prilog. I volim mrkvice, keljčiće, mahune, brokule i ostalo što dosta ljudi mrzi. Ali NE volim grah =)

- Gledam srcedrapajuće filmove, padam na romantične komedije i pjesme «za rezat´ žile». Bez obzira na to jesam li baš ja trenutno u tom raspoloženju ili ne, volim pogledati neki filmić te tematike, poslušati žalopojku :) i fino se rasplakati. Mazohist sam, što se može =)

- Rjetko kad znam djelovati u pravom trenutku. Koliko puta sam doživjela nešto nakon čega bi nekome trebalo sasuti u lice sve što ga/ju ide, ali ja kažem nešto što i nije takvo da bi osoba shvatila moju namjeru, a onda se redovito sjetim da sam toj osobi trebala reći baš to, to i to (i obično se sjetim predobrih stvari pa se sama sebi divim), ali tad već bude prekasno. Trebala bi djelovati na vrijeme. Hm...I to se uči s vremenom :) Osim toga, rijetko kad priznam da sam u krivu. Ne znam zašto, nekad mi teško pada reći da sam pogriješila, da nije onako kako sam ja to zamislila i ispričati se, iako se onda grizem zato što sam strašno emotivna, ali to zadržim za sebe. Grozno...

Sad bih ja trebala ovo proslijediti, jel´ ? Razmišljala sam trebam li to ili ne, hoće li neki od vas to shvatiti kao lanac sreće, hoće li se uvrijediti...Nakon toga sam mislila da bi bilo zgodno ostaviti otvoreno vama koji me čitate: tko želi, neka napiše ovakav post: pet stvari koje ne znamo o vama. I onda me obavijestite kad napišete :)
Love you...
Selene