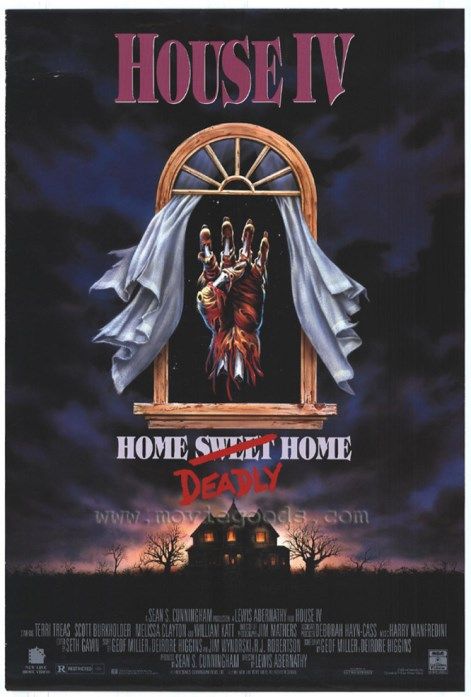 Sve u svemu: 1,5 / 5

Više o filmu: Imdb.com
Video

Roger Cobb iz prvog dijela doživljava prometnu nesreću i umire u njoj. Njegova obitelj mora se useliti u kuću koja je njega progonila, a također, i oni počnu doživljavati neobjašnjive, smrtonosne prizore...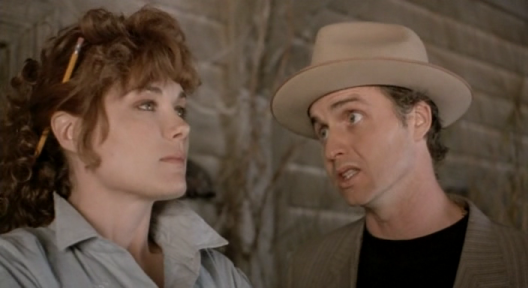 Potrudit ću se oko ove recenzije biti kratak, budući da već četvrti put razgovaram o veoma sličnim stvarima. House IV ustvari je treći nastavak sudeći po radnji i spojenim dijelovima, a lik Rogera Cobba iz prvog dijela ovdje je jedina poveznica s prvim dijelom, iako čak ni kuća nije ista u koju mu se obitelj useljava. Odjednom se tu pojavila i neka obitelj koju nismo baš upamtili iz originala, no dobro. Da je barem to najtanja stvar. Ovaj film izašao je direct-to-video, čemu ne čudi činjenica da nije doprio do šire publike, a riječ je ženi i kćeri koje nakon prometne 'nesreće' Rogera dobivaju ponudu od njegovog polubrata da prodaju imanje i kuću, kako bi on za mafiju mogao osigurati prostor gdje će odlagati toksični otpad. Ta glupost sa toksičnim otpadom potpuno je bespotreban element koji je barem nekako morao upotpuniti scenarističku nekreativnost. I ovo je, prvenstveno kao i u prethodna dva dijela, komedija s elementima horora a ne obrnuto, tako da se čisto reda radi ovi dijelovi moraju ovdje komentirati zbog hororičnosti jedinice. Ukratko, House IV je potpuno i uvjerljivo najslabiji nastavak franšize za koju sam sretan što je stala.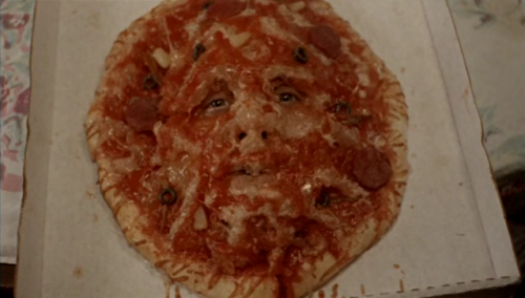 Hrpa grešaka u filmu jednostavno ne mogu proći nezapaženo, a valja napomenuti da rupavosti u scenariju i nelogičnosti jednostavno na previsokoj razini, a da se mogu zanemariti. Iako, ne mogu reći da neke od halucinacija koje doživljavaju likovi nisu bile dobro pogođene ili solidno realizirane, no to je ipak premala kap u pustinji bad movea. Humor je također ovdje element koji bolje da to nije, ubačen je, ali nažalost bespomoćno i beskorisno, osim povremenih šaljivih gegova, zaista ne mogu naći pozitivnu humorističnu crtu ovom filmu. Uza sve ne previše posebne praktične efekte, kojih smo se mogli nagledati u prošlim nastavcima u puno zanimljivijem i većem intenzitetu, ovdje nailazimo na nekoliko ok situacija kao što je ovo lice Kanea Hoddera (svima najomiljeniji Jason) u pizzi, ali to je recimo sve što je pamtljivo. Kraj isto ostavlja neki family završetak kojega ne bih previše komentirao za ovakav kalibar filma.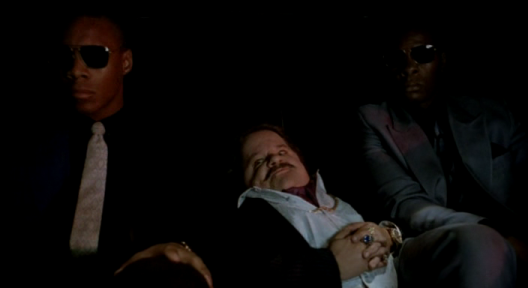 Bespotreban i bezvezan završetak ovog prosječnog serijala kojeg mi je drago da sam konačno uokvirio na blogu, a zbog kojeg mi je također drago da je završio. Točno kronološki kako idu, tako je serijal po kvaliteti i posložen.