yep~nOP
dizajn:
r0yal design.
Kostur:
L design.
Dnevnik.hr
Gol.hr
Zadovoljna.hr
OYO.hr
NovaTV.hr
DomaTV.hr
Mojamini.tv
mOi Rinbow bOxsEvi
negdje ispod duge......nasla se ja!
MY BANNER BY r0yal design





mOj i frendiČin blog o RBD: RBD FOREVER PA KLIKNITE
OdaKle me sve pOsjeČuje te: od 14: 38 and 2.9.2009.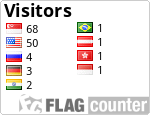 music;

ABOUT ME:
SlIkIcE i gluposti












SLIKICE: [neW oD goRi]


















ScHoOL,,, oThEr aNd OtHeR...:D

!
WhAts up KoOd was?
- eVo kod mEnE niŠ, uŽivam u pOsLjedNjim DaniMa slObOde! :D misLim da i vi!
pOčinje school! grr kMee! opet moRan uČit, gLedat dosaDne naStavnik3......poSebno iZ kemije.. i TehniČkog!
aLi jedva Čekan viDit rasKu kOa je kRaLjica. najJača je. s Frendicama Sam Se viĐala pa onda Niš....A u Sljedećem postu objeasnit cu Wam nas Rzzredni proBlemaČ.

- OboŽawam seriju opreZno s Anđelom. najbolja Serija poslije REBELDE. Juan Miguel [wiLLiam] je prezzzgodan, a on i MaricHuy su parek iz snovA. mislim D! Možda osTawi žeNu zbog Nje. xD] kOa LjuBav! ali Ima diTe pa e tO probleM....yžNj.........eTo sad 50-70 komm and New Post! svak po 2-3 komacha ili vise. ::d > eTo cHomAJte! poZzZach!