Marketing
...THE END...
"We have touched for the last time
You are long gone, in love with someone else
I now fear nothing but life itself
And I have learned that living is just a slow way to die
I do not believe in life or in love anymore.
The joy I feel are the joys of emptiness
I hate myself for loving you
The fear I feel night after night has developed into a disease
No-one can see the emptiness in my eyes.
To escape life itself now seems the only solution
With relief I look foward of letting go of the pain
Finally... there is peace in my soul
To lie dead without a concern, without a tear,
You own my heart
And life without you is so imensly painful
Just to think of you, talk about you, dream of you makes tears stream down
my face
I cannot imagine happiness without your beautiful smile, your angelic face,
your wonderful body and your good heart:
You are everything, I am nothing
I want to die
But really... I am already dead"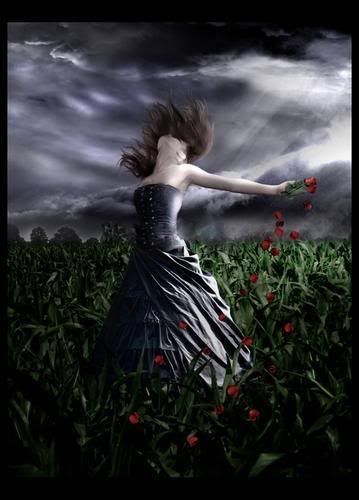 Evanescence - The Last Song I'm Wasting On You

Sparkling grey,
Through my own veins.
Any more than a whisper,
Any sudden movement of my heart.
And I know, I know I'll have to watch them pass away

Just get through this day

Give up your way, you could be anything,
Give up my way, and lose myself, not today
That's too much guilt to pay

Sickened in the sun
You dare tell me you love me
But you held me down and screamed you wanted me to die
Honey you know, you know I'd never hurt you that way

You're just so pretty in your pain

Give up my way, and I could be anything
I'll make my own way
Without your senseless hate... hate... hate... hate.

So run, run, run
And hate me, if it feels good.
I can't hear your screams anymore

You lied to me
But I'm older now
And I'm not buying baby

Demanding my response
Don't bother breaking the door down
I found my way out

And you'll never hurt me again.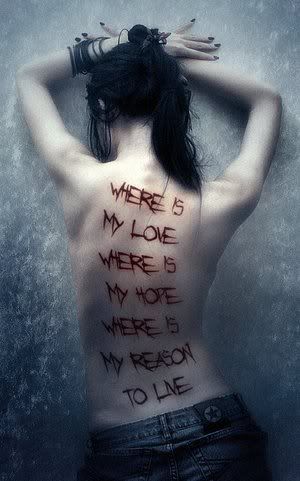 Jednom davno,dvoje osobe su se toliko voljele da su im svi zavidjeli,svi su mislili da je njihova ljubav jača od svega.Ona ga je obožavala,voljela,On nije mogao živjeti bez nje.Ali jednog dana,sve se promjenilo,On se ohladio,srce mu je postalo tako hladno prema njoj.Patila je,jako!Otišao je i dao svoje srce drugoj,sve nježnosti,svu ljubav koja je nekad pripadala njoj,a nju je okružila tama i bol.On je bio sretan,zaljubljen,nije se više sjećao njegove prošle ljubavi,dok je on ljubio i grlio drugu,nju je ljubila i grlila tama,koja joj je postala prijateljica,bol ju je primila u svoje naručje i nije ju više puštala.Ostala je sama! Jednom davno jedna duša je umrla,utonula u vječni san,čekajući njega da joj se vrati!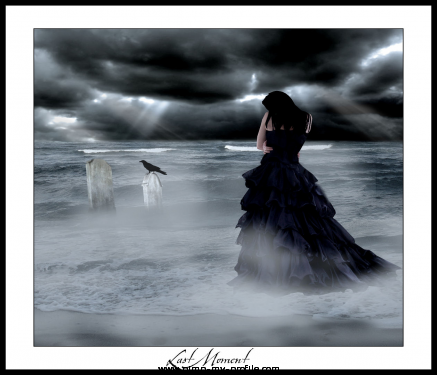 SVE SE VRAĆA SVE SE PLAĆA!


Post je objavljen 08.01.2008. u 13:05 sati.