Marketing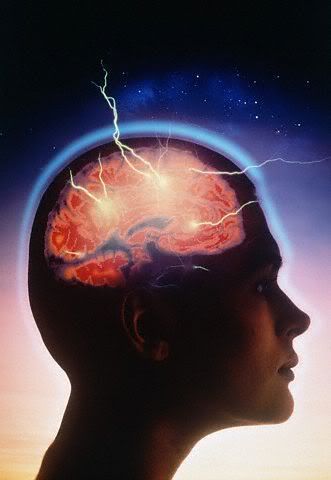 eto sam nakratko na slobodi....kako sam se sad ozbiljno odlučila uloviti u koštac sa poremećajem, koji je btw. granični schizotypal poremećaj osobnosti (malo su ga specificirali ovaj put), u rujnu nastavljam sa liječenjem , pa me tako čeka još jedna hospitalizacija..gdje?

e, to vam neću otkriti..

ali sam puno bolje i više ne "šizim"..hi,hi..lijekove pijem uredno..
..zyprexa, tegretol, diazepam, amyzol, dormicum, propranolol...dosta ih je...

v. kaže da je sad ugodno samnom..bilo je i vrijeme...

kosa i dalje crna, nikti narasli, udebljala se deset kila(ne paničarim, polako skidam..jbga, lijekovi su gori od čokolade!)

upoznala sam prekrasne ljude tijekom liječenja koji su došli sa svih strana lijepe naše...

o svemu ću ja podrobnije ali sad je vrijeme za malo mira, treba se uključit u stvarnost,a nije lako...

na more treba otić i to avionom ovu nedjelju..

ha! napravila sam još jednu pjesmu i temelje za još tri...

p.s. ne mogu vjerovati da je novi album jinxa tako dosadan!

i ja kao s ovim graničim..ma nemojte!


F21 Schizotypal Disorder

A disorder characterized by eccentric behaviour and anomalies of thinking and affect which resemble those seen in schizophrenia, thought no definite and characteristic schizophrenic anomalies have occurred at any stage. There is no dominant or typical disturbance, but any of the following may be present:

(a) inappropriate or constricted affect (the individual appears cold and aloof);
(b) behaviour or appearance that is odd, eccentric, or peculiar;
(c) poor rapport with others and a tendency to social withdrawal;
(d) odd beliefs or magical thinking, influencing behaviour and inconsistent with subcultural norms;
(e) suspiciousness or paranoid ideas;
(f) obsessive ruminations without inner resistance, often with dysmorphophobic, sexual or aggressive contents;
(g) unusual perceptual experiences including somatosensory (bodily) or other illusions, depersonalization or derealization;
(h) vague, circumstantial, metaphorical, overelaborate, or stereotyped thinking, manifested by odd speech or in other ways, without gross incoherence;
(i) occasional transient quasi-psychotic episodes with intense illusions, auditory or other hallucinations, and delusion-like ideas, usually occurring without external provocation.

The disorder runs a chronic course with fluctuations of intensity. Occasionally it evolves into overt schizophrenia. There is no definite onset and its evolution and course are usually those of a personality disorder. It is more common in individuals related to schizophrenics and is believed to be part of the genetic "spectrum" of schizophrenia.

BU!!!!


Post je objavljen 02.08.2007. u 09:22 sati.