Marketing
Bring it On Home
"Bring It on Home" [4:20] je pjesma koju je napisao bluzer Willie Dixon (1915-1992), a poznatijom je postala tek u izvedbi drugog bluzera po imenu Sonny Boy Williamson II (1899?-1965). Pjesma se nalazi na njegovom albumu Down and Out Blues iz 1959., jednostavnog je ritma te se bazira na tehnici "pitanja i odgovora" (call and responce) vokala i usne harmonike. To je tehnika uobičajena u bluesu, a radi se o tome da jedan od dva instrumenta izvede frazu, a zatim drugi to ponovi, doslovno ili varirano. U ovom slučaju, kao što se čuje u pjesmi, vokal otpjeva vers te ga zatim izvede na usnoj.
Godine 1969., engleski je rock bend Led Zeppelin snimio istoimenu pjesmu te je objavio na albumu Led Zeppelin II. Pjesma je u trodijelnom obliku, pri čemu su prvi i posljednji dio preuzeti iz originala kao počast Sonny Boy Williamsonu, a središnji je dio kompozicija Jimmy Pagea i Roberta Planta. Ipak, Dixonova autorska prava bila su povrijeđena jer se njegovo ime nije nalazilo na popisu autora, nakon čega je Dixonova izdavačka kuća Arc Music pokrenula sudski proces protiv Led Zeppelina za povredu autorskih prava koju je i dobila u 1970-ima. Sâm Dixon nije od toga imao dobitka dok nije tužio Arc Music kako bi povratio autorska prava na svoje ime.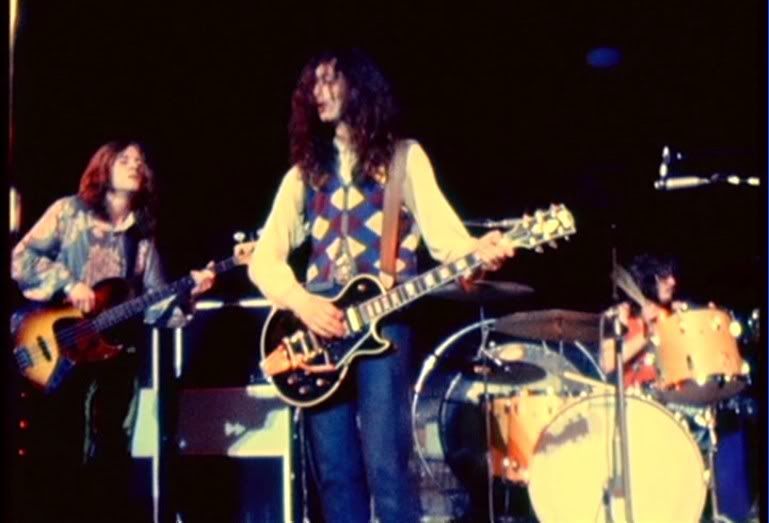 Led Zeppelin izvodi "Bring It on home" u Royal Albert Hallu, 1970. godine. S lijeva na desno: John Paul Jones, Jimmy Page, John Henry Bonham.

Plant je snimio usnu harmoniku u Vancouveru. Led Zeppelin je na turneju ponio i snimke s Led Zeppelin II te su tu i tamo dodavali snimke u studijima.
Bend je ovu stvar redovito izvodio na koncertima, s zanimljivim improviziranim muzičkim razgovorima gitare Jimmy Pagea, Bonhamovih bubnjeva i basa Johna Paula Jonesa. To se dobro vidi (i čuje) na snimci koncerta održanog 1970. u Royal Albert Hallu koja je objavljena na Led Zeppelin DVD-u. Druga službeno dostupna verzija ove pjesme izvedene uživo objavljena je na albumu How the West Was Won, a na poleđini covera je upisana kao dio medleya. "Bring it on Home" je pripisana trojci Page/Plant/Dixon, a središnji je dio dobio posebno ime "Bring it on Back" (Bonham/Jones/Page/Plant).
Od godine 1973. pjesma je izbačena sa set liste za live nastupe, no ostao je riff iz središnjeg dijela pjesme kojega su izvodili kao uvod za Black Dog na turneji Houses of the Holy iz 1973., kako je zabilježeno na filmu The Song Remains the Same.
Postoje još dvije službeno objavljene obrade ove pjesme: prva je ona grupe Hawkwind s njihovog prvog istoimenog albuma, a drugu je snimilo Edgar Broughton Band. Ona koja nije službeno objavljena, obrada je dvojice bluzera po imenu Igor i Hrabren na njihovom istoimenom, neobjavljenom albumu, snimljenom u Igorovom domu protekle godine. Pjevali su obojica, gitaru je odradio Igor, na svojoj Eko akustičnoj, a o udaraljke (ruke, stol, boca Velebitskog) je udarao Hrabren. Pjesmu poslušajte pritiskom na ovo

Snimka pjesme izvedene 1970. (Royal Albert Hall). Objavljena je službeno na Led Zeppelin DVD-u.



Kada je 1. prosinca 1995. Led Zeppelin svečano uveden u Rock and Roll Hall of Fame, nastupili su nakratko s Aerosmithom i među ostalim izveli i Bring it on Home (Bring it on Back, bolje rečeno). Za najosnovniji uvid u taj nastup, pogledajte kratki video [1:40] priložen ispod članka.



Dixon/Page/Plant:

Baby, baby... I'm gonna bring it on home to you.
I've got my ticket, I've got that load. Got up, gone higher, all aboard.
Take my seat, right way back. ooh yeah. Watch this train roll down the track.
I'm gonna bring it on home, Bring it on home to you.
Watch out, watch out...

Try to tell you baby, what you tryin' to do?
Tryin' to love me baby, love some other man too.
Bring it on home...

Went a little walk downtown, messed and got back late.
Found a note there waiting, it said, "Daddy, I just can't wait."
Bring it on home... Bring it back home to me baby...

Tell you, pretty baby, you love to mess me `round.
I'm gonna give you lovin', baby, gonna move you out o' town.
Bring it on home...

Sweetest little baby, daddy ever saw.
I'm gonna give you lovin' baby, I'm gonna give you more.
Bring it on home...

Bring it on home, Bring it on home to you...


Post je objavljen 28.01.2007. u 16:57 sati.