Marketing
Cut-Paste & Rhys Chatham Down By The WIRE : "Sleep Forever In 2006"


...My playlist of the best 15 albums released in 2006 which are perfect for sleeping to - is featured in the december issue of the WIRE (274).
Sadly, they didn't put the concept/title of the list, which is "Sleep Forever in 2006"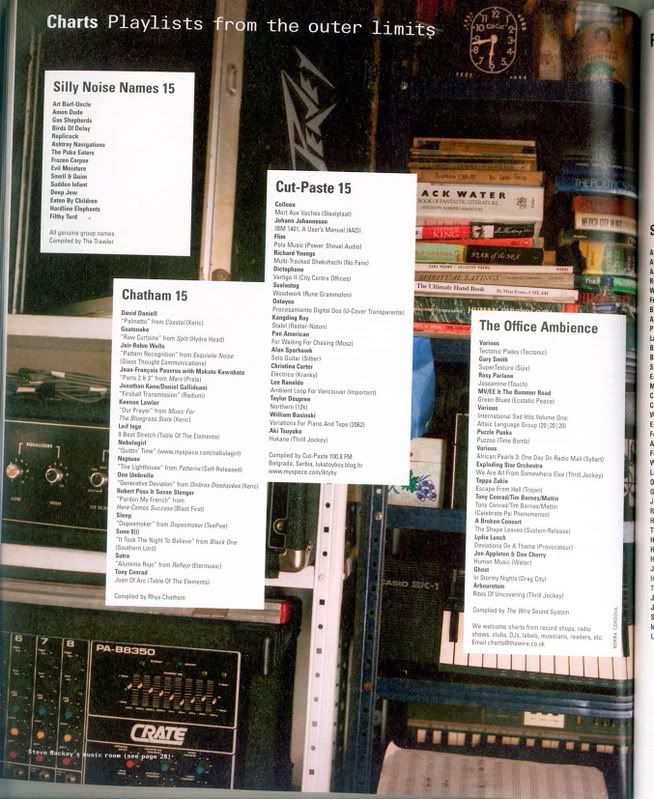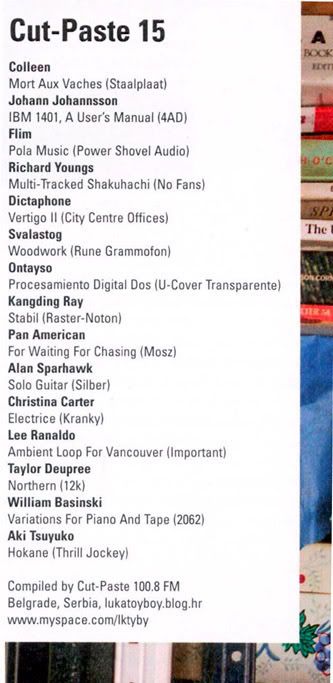 Thanks to the editor(s), you made my year.



Post je objavljen 27.12.2006. u 04:01 sati.