subota, 09.05.2009.
Photoshoot cannon-nastavak...

Nije me dugo bilo...Obaveze skola i te stvari....
Nisam zaboravila na ovaj blog o Avril =)
Zato nastavljam....



Donosim Vam slike [photoshoot] cannon -Avril Lavigne....
Bas je lijepa i slatka =)
Pogledajte....



Da bi vidjeli uvecanu sliku KLIKNITE NA NJU:


petak, 01.05.2009.
Avril Lavigne Featured On Charity Poster!

Evo pogledajte Charty Poster na kojem je naravno Avril =)




Avril Lavigne radi sa Justinom Timberlakeom
na njegovu novu albumu???




In an Interview given to Oxfordnews, Justin Timberlake declared that his next albul will take a while to be lauched, since he is centered now on his acting career, but said his fans would be surprised with his new album.

Justin said he wants some people in his new record, like: Timbaland, Rihanna, Lil Wayne, Kanye West, Amy Winehouse and Avril Lavigne. He said he wants to change his visual a bit and will be soon start negotiating with those artists.

We should remember there were rumors about a possible album being launched in the end of 2009 or first week of January 2010, the same time Avril Lavigne's new album will be launched.


p.s-Nadam se da Vam se sviđa moj novi design,puno zahvaljujem
Kate Moss
na dizajnu...
nedjelja, 26.04.2009.
Avril and hubby enjoy Britney Spears' show



Avril and hubby enjoy Britney Spears' show Avril Lavigne and her husband Deryck Whibley attended Britney Spears' show in Los Angeles on Friday (April 17). The couple, who has been surrounded by split rumors lately, was spotted having a great time with each others company. A concertgoer tells People, "They were enjoying the show. They looked really cute together."

Više slika možete pogledati OVDJE

p.s.-Molim Vas javite mi tko zna prerađivat dizajneve iz Blogskinsa...plis =)
subota, 18.04.2009.
Avril Lavigne's New Canon Photoshoot Picture

A brand new photo from the Canon photoshoot has surfaced. We weren't even aware that Avril did another photoshoot for Canon, but we now have the evidence.




February 21 - La Pizzeria, Napanee


četvrtak, 16.04.2009.
Magazine....

Avril na naslovnici 100x Szep




Članak....




Ima puno novosti što starih i novih....pa da ja to sve sad ne stavljam evo vam link.... AVRIL LAVIGNE photo gallery

Avril goes from party to party....




Avril Lavigne has been seen partying hard as of late. The 'Girlfriend' star was caught up drunk when leaving My House nightclub in Hollywood on Wednesday (April 8). She was previously spotted spending a relaxing weekend in Vegas and clubbing again earlier that week. Avril's frequent outings with friends but without Deryck Whibley, has sparked rumors the couple is on a rocky relationship.

Vise slika sa partya KLIK....

utorak, 14.04.2009.
Photoshoot and magazine....

Evo malo slicica iz "Night and Day Live " photoshoota... [mislim da je iz 2008. godine]




VISE.....OVDJE

Odlucila sam staviti i kratki clanak iz "People Magazina"


subota, 11.04.2009.
Black Star!

Donosim vam slike parfema naravno iz kolekcije Abbey Dawn [ Avril Lavigne ]...
Odlicno izgledaju..nadam se da tako i mirise.....




Webmiss: Avrilka
Dnevnik.hr
Gol.hr
Zadovoljna.hr
OYO.hr
NovaTV.hr
DomaTV.hr
Mojamini.tv
Welcome!


Link me....





O Avril:




PUNO IME I PREZIME: Avril Ramona Lavigne Whibley
DATUM ROĐENJA: 27.09.1984 god. u Belleville/Ontario u Canadi
MJESTO GDJE JE ODRASLA: a 5 godina selila se u Napanee i tamo je ostala do svoje 16-ste god.
HOROSKOPSKI ZNAK: vaga
VISINA: 158
BROJ CIPELA: 38
PRIRODNA BOJA KOSE: valovito plava
BOJA OČIJU: plavo-zelena
LJUBIMAC: Sam-Mini Snaucer
OBITELJ: mama-Judy
tata-John
sestra-Michelle
brat-Matt
SVIRA: gitaru, bubnjeve, klavir
UDALA SE ZA: Derycka Whibleya, 15.07.2006 god. u Santa Barbari u Kaliforniji





Avril Lavigne je kanadska pjevačica odrasla u malom mjestu Napanee, Ontario. Punim imenom, Avril Ramona Lavigne Whibley. Njezina glazba je pop-rock stila.

Avril je na scenu izašla 2002.s albumom Let go kada je imala stil divljakuše. Tada je uzdrmala scenu sa svojim smash-hitovima od kojih je prvi bio Complicated, pa zatim Sk8er boi, Losing Grip i I'm with you. Nakon toga Avril je izdala svoj debitantski album Let go koji se prodan u 14.000.000 milijuna primjeraka samo u Americi. Zbog toga su je mediji nazvali pop-rock princezom. Singlovi s albuma su complicated, sk8ter boi, I'm with you i Losing grip. Za te singlove snimila je i pripadajuči spot.

Godine 2004. Avril izdaje svoj drugi album, Under my skin, koji se prodao u 18 milijuna primjeraka širom svijeta. Singlovi: Don't tell me, my happy ending, nobody's home, He wasn't za te je pjesme snimila i video urafke.

Iste godine Avril se zaručila za kolegu glazbenika, frontmena kanadske grupe Sum 41, Derycka Whibleya. Avril je 2005. promijenila stil i udala se za svog zaručnika Derycka.

Singl "Girlfriend" je na Youtubeu pregledan više od 96 milijuna puta, a novi album The Best Damn Thing je samo u tri tjedna prodan u 4 milijuna primjeraka i time se popeo na vrhove Bilboard ljestvice.


PICTURE OF THE MOMENT




LINKS:





avrillavigne.com

ELITE:




Alicia Keys

Selena Gomez

Hilary Duff

Miss Miley



DISKOGRAFIJA:

" LET GO "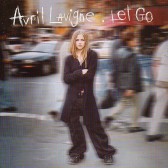 Žanr: rock,alternativni rock,pop rock
Snimanje:2001.-2002.
Izdavač:Arista Records
Producent:Antonio "LA" Reid

" UNDER MY SKIN "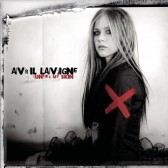 Žanr:rock,hard rock,teen pop,pop rock

Snimanje:2003.-2004.
Izdavač:Arista Records


Pjesme:

1. Take Me Away
2. Together
3. Don't Tell Me
4. He Wasn't
5. How Does It Feel
6. My Happy Ending
7. Nobody's Home
8. Forgotten
9. Who Knows
10. Fall To Pieces
11. Freak Out
12. Slipped Away



" THE BEST DAMN THING "



Žanr:pop,pop rock,power ballad,alternativni rock

Snimanje:RCA Records

Producenti:Deryck Whibley,
Butch Walker,
Dr. Luke,
Rob Cavallo,
Avril Lavigne (ekskluzivno)

Pjesme:

1. Girlfriend
2. I Can Do Better
3. Runaway
4. Best Damn Thing
5. When You're Gone
6. Everything Back But You
7. Hot
8. Innocence
9. I Don't Have to Try
10. One of Those Girls
11. Contagious
12. K

Credits

Layout: tuesdaynight
Resources: 1 2
Adjustment: chotica