<
listopad, 2007
P
U
S
Č
P
S
N
1
2
3
4
5
6
7
8
9
10
11
12
13
14
15
16
17
18
19
20
21
22
23
24
25
26
27
28
29
30
31
Listopad 2007 (1)
Srpanj 2007 (2)
Lipanj 2007 (2)
Travanj 2007 (2)
Ožujak 2007 (5)
Veljača 2007 (1)
Dnevnik.hr
Gol.hr
Zadovoljna.hr
OYO.hr
NovaTV.hr
DomaTV.hr
Mojamini.tv
Komentari On/Off
~DeScRiPtIoN~
About my life ofcourse. My interests and things i love. Please leave a coment and enjoy on my blog. I love metal,anime,black,blue,dragons,wolves,...


postavljen 9. ožujka 2007





~PiCtUrEs~


i wont stop loveing AnImE because someone doesnt love it. I am who i am!
~LiNkS & MuSiC~
°aleu-amy
°yumi-chan
°spuky-dizajn
°michele
°nicole
°kay-est
°vixem
°hikari
°chara
°animewings
°bex
°Dark Empress
°hairem
°baxon
°byakuya
°hotaru
°twins
°digimon frontier girl
°mala slatka prigorka
°kenpachi
°mitsukai
°ana
°martina°
°kay-chii°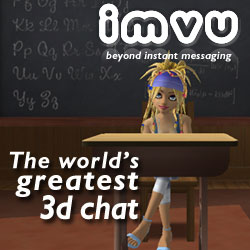 °LaCuNa CoIl



>you are listening their song<


°NiGhTwIsH




°KoRpIkLaNi



°°°




jeste li znali...?
-da pokazivanje zubi u japanskoj kulturi je veoma nepristojno i čak ružno! u prošlosti ljudi u japanu su često mazali zube crnom pastom da bi ih napravili prozirnim. još uvjek se smatra da je pristojno pokriti usta rukom dok se smiješ.
utorak, 02.10.2007.
preuređivanje....

blog se preuređuje...