utorak, 27.05.2008.

Once again looking for the darkness...
Once again waiting nightmare to come
On black wings of night,
To fill my soul with sorrow
And drown my eyes in blood.
Then to take a razor
And chase my fears away
To heal the heart of blackness
To heal the heart of grave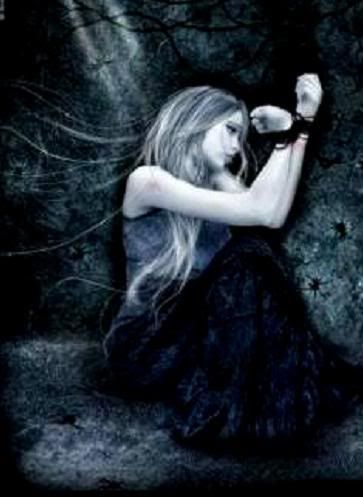 utorak, 20.05.2008.

Uništavam se
Na sve moguće načine...
Mišlju, riječima i djelom
Uništavam ovo, ionako uvenulo tijelo
U kojem duša moja
Biva zarobljena.
Zrak i dalje
Ne dopire mi do pluća
I gušim se u smradu mrtvog leša
Koji leži duboko u meni
I ne dopušta mi živjeti,
umrijeti ili počivati...
Već me samo drži okovanu ljudskim lažima
Na dnu mora ljubavi
Koje odavno već, presušilo je.
Ne... Ne mogu dalje ovako
I mrzim sebe i svaki komadić svog tijela
Svom nesavršenstvu ne nalazim kraj
I utapam se u suzama
Koje teku mi iz vena.
Tako bih željela da bol prestane...
Da prestanu ove lažne nade
O danu kada ču napokon bitI sretna
U zagrljaju nekog tko me voli...
Neka prestane...
Neka ode...
Bol...
Suze... Neka odu...