Do you feel sometimes as lost in desert ... ?? Just sand, sky and you ... in day merciless Sun , in night merciless darkness ....
...cold , our traces lost , going no where , just breathing lost world ....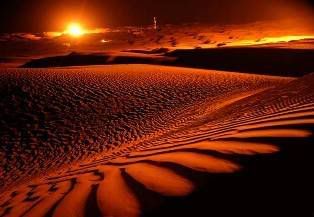 Stars may always guide our way ... through fears ... through tears ... through the rain of adventures... desert can be merciless [ yearning for someone´s hand , someone´s footprints ... as a child lost in cruel world , with sad eyes and through tears calling for care and hug ]

I looked up in the sky once again and found some hope... thursty for touch of the angel , I was following that light from the sky ...

[ silence .... ]

My eyes can scarcely see... eyes grow dim ... ray of ˝ hope ˝ is calling me to follow ... as I am loosing my strenght , rays are filling my heart and life is within ...

[ Heart becomes strong ] ... but it needs someone to take care of it ...

I hear wind ... silence disappeared away and notes of wind caressing my heart ... from that notes come from ... ( ??? !!!! ??? ) ...
I can see lights in distance ... notes are louder and louder ... my steps are closer ... I feel strange warmth in the darkness of nowhere , i the middle of big , cold desert ... I just whisper : ˝ Where is the secret ? ˝ and I close my eyes for a second ....

˝ Secret is in You ˝ ...

I heard a voice and opened eyes and I could see oasis where Love, Happiness,Generousy,Truth and Beauty dancing on the moonlight rays with amazing sound of beautiful notes of piano ...
I came to piano and there wasn´t anyone .... just note and covered with petals of roses and one rose on the piano keys...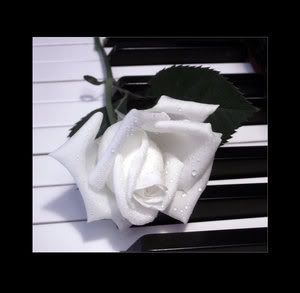 ˝ The Secret is in You ... When You find it , Your life will be as beautiful as this rose of my love ... You are not alone ...
Life is an art ... Everyone of us is an artist , just we have to know where and how make moves with colours... where to place light, where to place darkness... Tears won´t erase sadness from Your soul , they will just turn appart Your heart into one new meaningless hope...it is like as You are trying to keep pure touch of waterfall in palm of Your hand ... Just feel the love ...Every desert has oasis... don´t You be afraid, petals of rose will be on Your way ˝


[ dedicate to one special person... | opagas | ]