subota, 30.05.2009.
01:15 iza ponoći....

Tu
Na granici koju nacrtah na zamagljenom prozoru
U maglovito proljetno svitanje
Tu
Na granici između ponora
Ostvarenih snova i kaotičnog nadanja
Iščekivanje katastrofe
Već po navici
Vatreni koraci iza sjenovitih brda
Toliko potraćenih zora
Tu
Samo nekoliko koraka od mene
U dimu skupih američkih cigareta
Tvoje rasplesane kose i
Reflektori boje neotopljenog klora
Tu
Možda daleko
Možda predaleko
Kakogod
Osmišljeno da ubije
Stvoreno i satkano
Samo da razori
U kasni ponoćni sat
Pored egoističnog propalog glazbenika
Koji se ponosi svojim lošim engleskim
I tek punoljetnom djevojkom
Zaboravljam sve što sam ikada znala o
Zatočenim tugama u čašama viskija
Zaboravljam sve što sam im zamjerala
Jer tu postojiš samo ti
Još kratko
Sada
Zaboga makni svoju ruku dalje od moje
Nastaviš li ju dodirivati ispod ruba stola
Vrisnut ću toliko glasno
Da će se zatresti svi moji
Čudovišno snažni
Emocionalni bedemi
Strgni mi lančić s ankhom s vrata
Natjeraj me da izbrišem sjećanja
Razodjeni me i oslobodi me
Krovova berlinskih nebodera
Na Kreuzbergu
U mamurno svitanje
Oslobodi me sumorne proze
Ruskih egzistencijalista
I svega onoga što me čeka
Nauči me da budem nesputana
Tu
U tih malo sati koje imamo
Nauči me onome što je doista važno
Nauči me melodiju vječnog
Treperenja na vjetru noćne inspiracije
Zaboga
Znam da odlaziš za nekoliko sati
Nije li život doista čudnovat
Sjeti me se ponekad
Ili je možda previše trivijalno
Reći ti tako nešto
Tu
Samo sad i samo možda noćas
Od svih trenutaka koje nam je život dao
Možda samo noćas dijelimo blizinu
Nauči me
Prije nego svane jer ni ti ni ja ne volimo jutro
Tu
Pored svih ovih karikatura
Nećemo se osvrtat na usputnost
Tu
Nauči me da prihvatim
Koliko život ponekad može biti
Jednostavno bolan...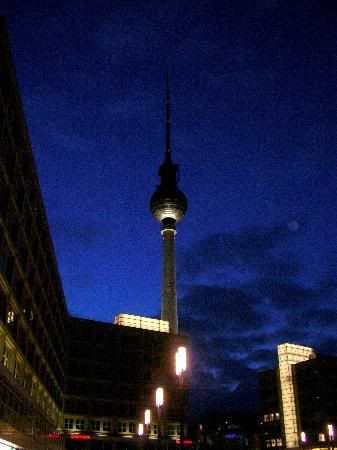 "Is life worth living
without your body against mine
Is the air worth breathing
without your tiny hand in mine
Is my life worth fighting for
without your arms within mine
Oh is the Amethyst
or is the weight of bliss..."


EDIT: BOZE KAKO JA VOLIM KISU. SAMO NEKA POTRAJE. NEKA NE PRESTAJE....
- 21:24 -