srijeda, 17.08.2011.
HororFilm Playground NEWS #24

- Dimension Films se prihvatio distribucije 5 mlijuna $ teškogfrancuskog (najvjerojatnije vampirskog) hororca ''Livide'' redateljskog dvojca Alexandrea Bustilloa & Juliena Mauryja (''Inside'') u kojem, kako za sada službeno stoji, radnja ide nekako ovako:

''- Tijekom Noći Vještica troje mladih Lucie, Ben i William provaljuju u kuću stare gospođe Jessel, koja je u cerebralnoj komi, te pokušaju se dočepati bogatstva koje starica drži negdje u kući. No, njena kuća nije obična kuća, a sama starica izgleda nije ono za što se predstavlja...''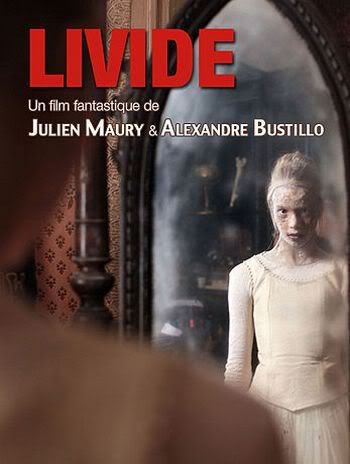 U glavnim ulogama imamo - Chloé Coulloud (Lucie), Jérémy Kapone (Ben), Félix Moati (William), te veteranke francuske kinematografije - Béatrice Dalle (Mére Lucie), koja nakon ''Inside'' opet surađuje sa redateljskim dvojcem.
Mogu odmah reći da ovdje nećemo gledati neki dječiji PG-13 film, već čistokrvan hororac u dovoljnim količinama jeze i krvi, a gledajući radnju možemo očekivati neki jebeni miks filmova – ''The People Under the Stairs'' (provala u kuću i traženje love/bogatstva) i ''Let me In'' (djeca i novi pogled na vampirsku mitologiju), a ako bude barem 50% krvav poput njhovog prošlog filma, dvojac Bustillo/Maury će imati još jedan odličan film za koji se nadam ne samo da će igrati u kinima nego da će postatati mali hit. U kinima – 02. Studenog, 2011 godine





- Juan de los Muertos (2011) redatelja i scenarista Alejandra Bruguésa bi mogao biti novi zombi hit ove godine (prvi zombi film sa Kube), ako samo gledamo što nam trailer nudi. Ja osobno mislim da ćemo uživati u čistokrvnoj zajebanciji ove crne horor komedije koju bih opisao kao ''Big Lebowski'' susreće ''Shaun of the Dead''... A ako se pitate zašto sam baš spomenuo Lebowskog, pa ne samo da glavni junak Juan izgleda kao Jesus Quintana Johna Turturra nego je lijenčina poput ''The Dude'' Lebowskog.



VRUĆE STVARI:
- Alexandre Aja ("Mirrors", "Piranha 3D", ''The Hills Have Eyes'' rimejk) je glavni izbor studija Paramount za redatelja nove verzije ''Pet Sematary'' Stephena Kinga
- Paul W.S. Anderson i Milla Jovovich su definitivno odlučili snimiti peti dio ''Resident Evil'' serijala, a radnja će se odvijati u Tokiju. Film će imati kino premijeru – 14. Srpnja, 2012 godine
- odlična serija ''The Walking Dead'' čija 2 sezona kreće za manje od dva mjeseca je u velikim problemima. Kako znate Frank Darabont je otišao zbog velikih svađa sa AMC-om i skrešavanja budžeta serije. Novi redatelj je Ernest R. Dickerson (''Tales from the Crypt: Demon Knight''). Iako, ima 13 epizoda jako sam skeptičan u samu kvalitetu druge sezone, jer budžet je mizeran i što je najgore radnja bi se mogla fokusirati više na zombije nego likove što bi po meni bio veliki veliki minus, jer bez dobre karakterizacije i dramskih elemenata u samoj seriji to više neće biti to. No, vidjet ćemo što će od svega toga ispasti...samo se nadam da će nas ono što budemo vidjeli zadovoljiti.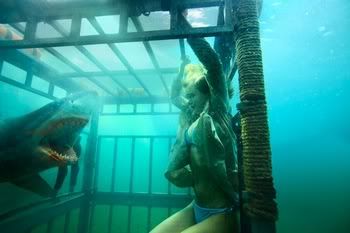 MOJA TABLICA NAJOČEKIVANIJIH FILMOVA I SERIJA:
1) ''Conan the Barbarian 3D'' (2011)
2) ''The Thing'' (2011)
3) ''Juan de los Muertos'' (2011)
4) ''Immortals'' (2011)
5) ''Don't Be Afraid of the Dark'' (2011)
6) ''Fright Night 3D'' (2011)
7) ''Shark Night 3D'' (2011)
8) ''Apollo 18'' (2011)
9) ''Attack the Block'' (2011)
10) ''The Walking Dead'' 2. Sezona



Za kraj evo i prve fotke novog Supermana u rebootu ''Man of Steel'' (2013) Zacka Snydera u kojem Čovjek od Čelika (Henry Cavill) razvaljiva metalna vrata ili tako nešto: