First let me show you what I made from the ball of Sugar and Cream cotton yarn that Kim sent me through Swap-bot. It's a round flower cloth from a free pattern found on the net. I can dig out the link if someone is interested.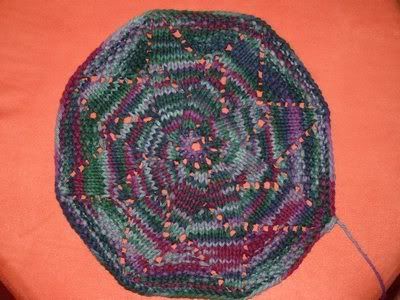 Here we have another miniature project of mine: a beaded sling-bag. The beads don't show well on pic because they are the same color of the thread.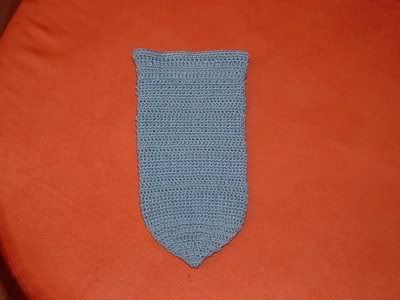 When visiting Zagreb I bought some great books and than in Koprivnica I bought a lot of acrylic yarn so now I'm making crocheted squares for a blanket. This one is called Baby block.