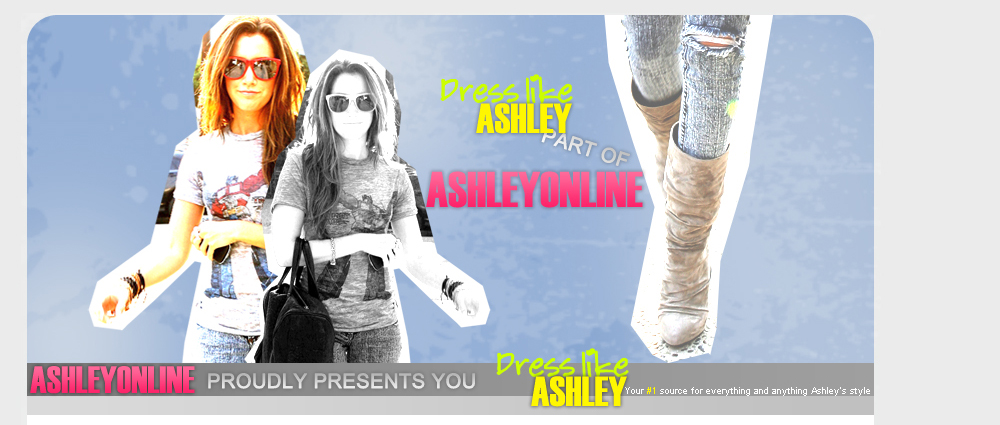 Dnevnik.hr
Gol.hr
Zadovoljna.hr
OYO.hr
NovaTV.hr
DomaTV.hr
Mojamini.tv
Welcome note
Welcome to AshleyOnline's Dress like Ashley - your #1 spot for everything about Ashley's style & fashion! You will find here always the most recent information about her outfits including stores names where you can get them! So if you love Ms. Tisdale's style and you wanna follow it that's the best place to look for your inspiration!
Latest tips
Request line
Let us know which style tip do you want.
E-mail us: hanna.meow@hotmail.com.

Please, if you send any e-mail, in empty field 'Subject' write 'DLA-Style tip'. Otherwise, we won't read your e-mail.

# Requests can take from one day to one month to complete. Please be patient!
# We cannot promise you your request will have the exact matches for outfit requests.
# If someone else requested the same thing before you did, your request will not be added.
# You can only request once until we're done with your request! If you follow these rules, your request will be added.